Just in time for Valentine's Day, 15 Delicious Valentine's Day Desserts to spoil the one you love. And if Valentine's Day finds you without a date, you can treat yourself!
Included in these tasty Valentine's Day Recipes are a few easy and fun recipes that you can make with your little ones!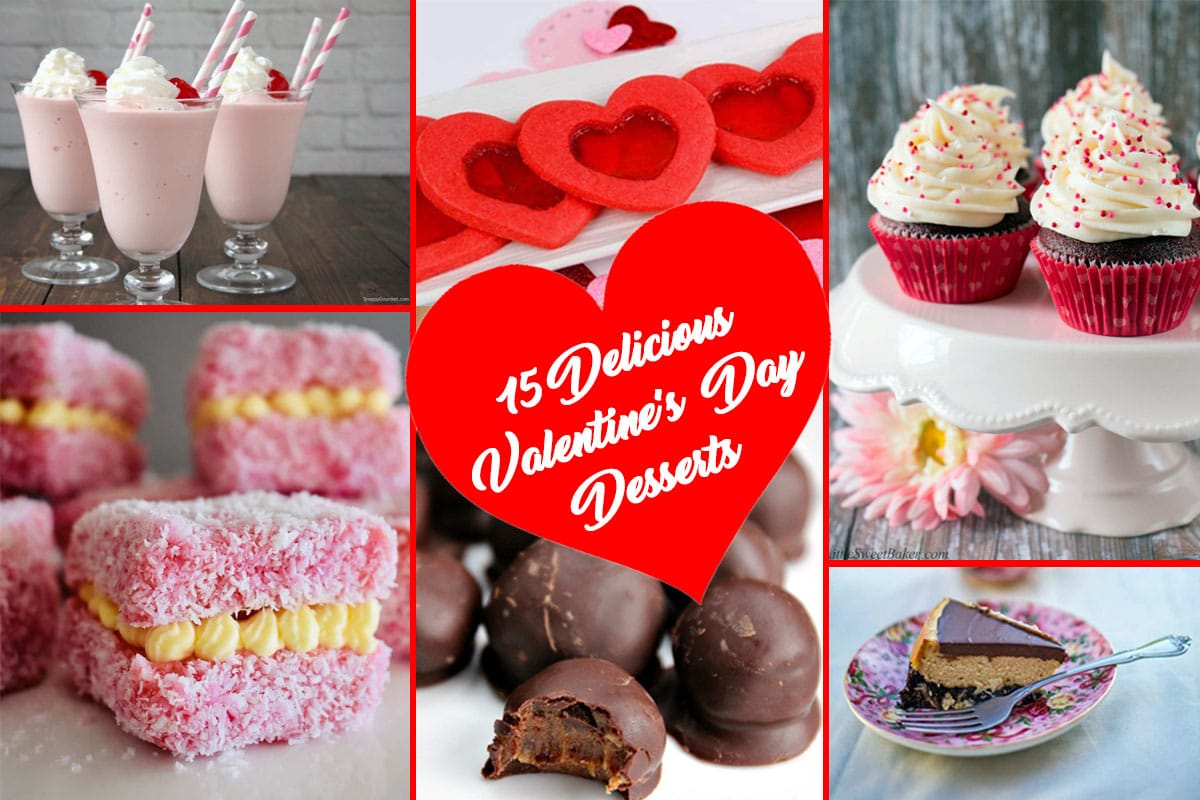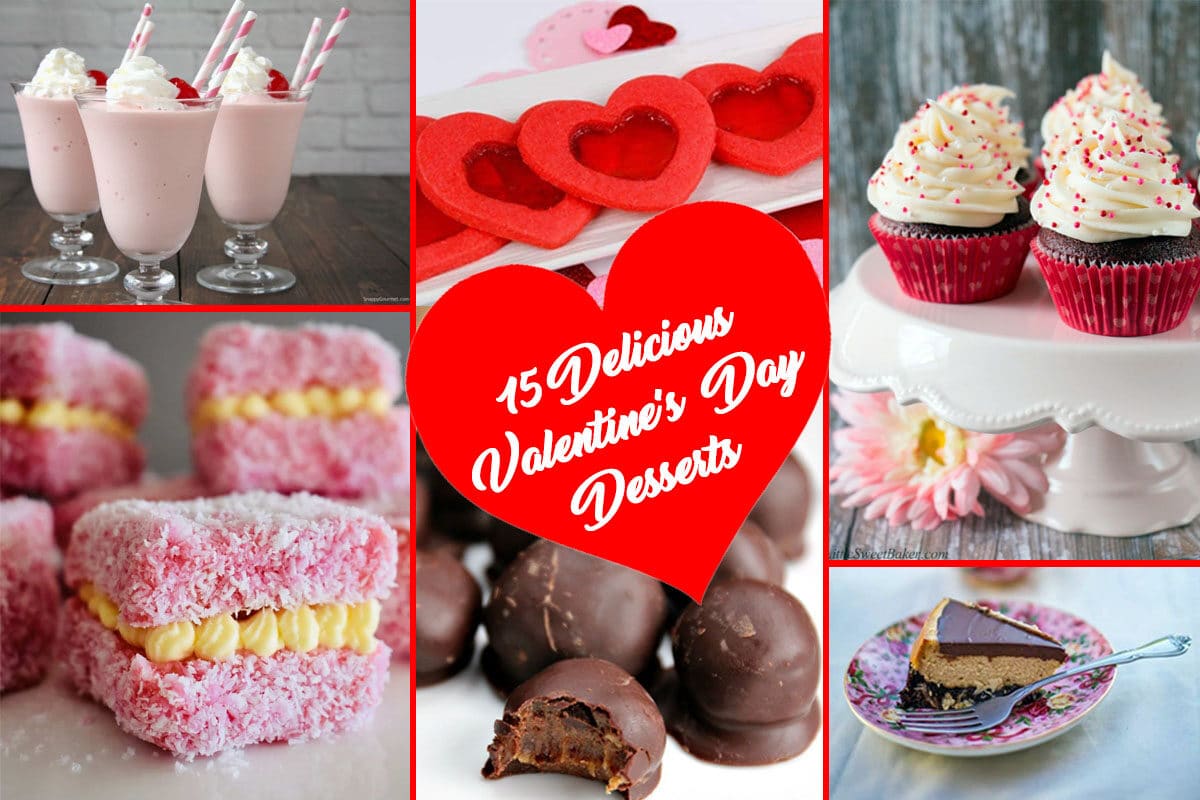 1. Stained Glass Cookies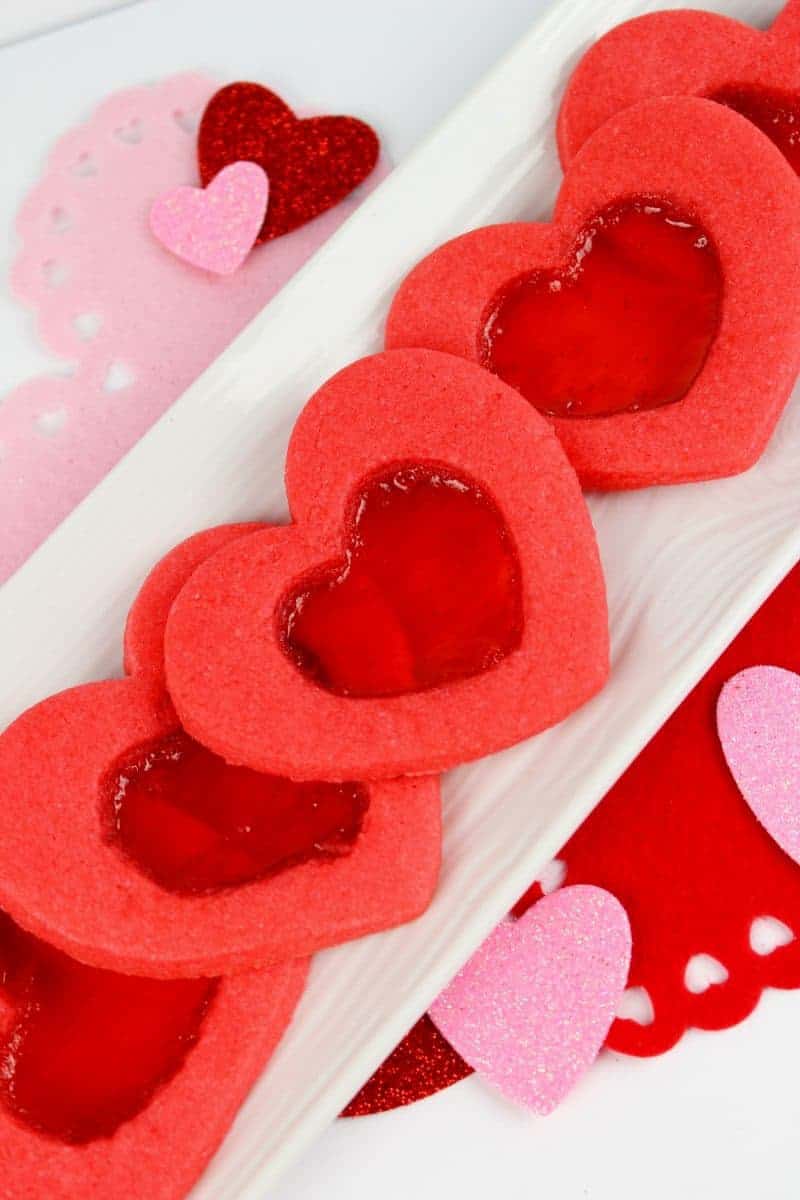 These heart-shaped sugar cookies have a candy center that gives them a beautiful stained glass look! A great recipe to get the kiddos involved too! (crayonsandcravings.com)
---
2. Homemade Ice Cream (without Eggs)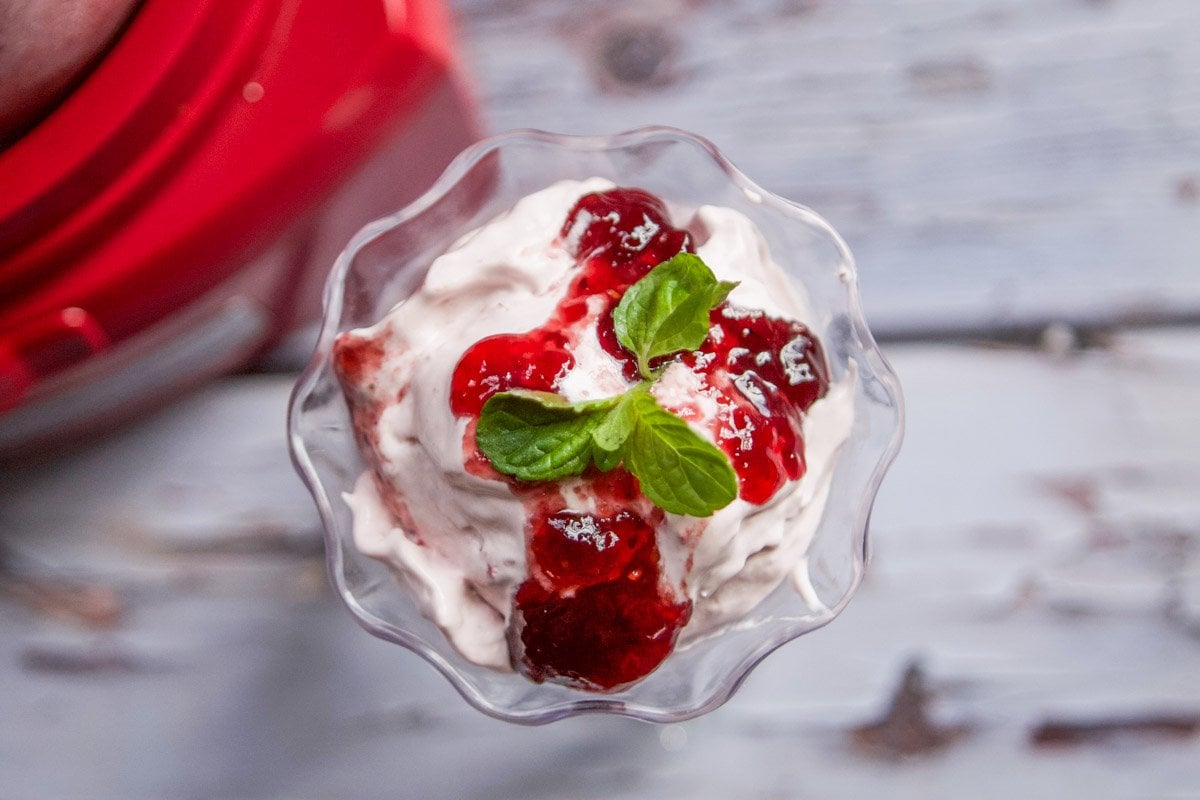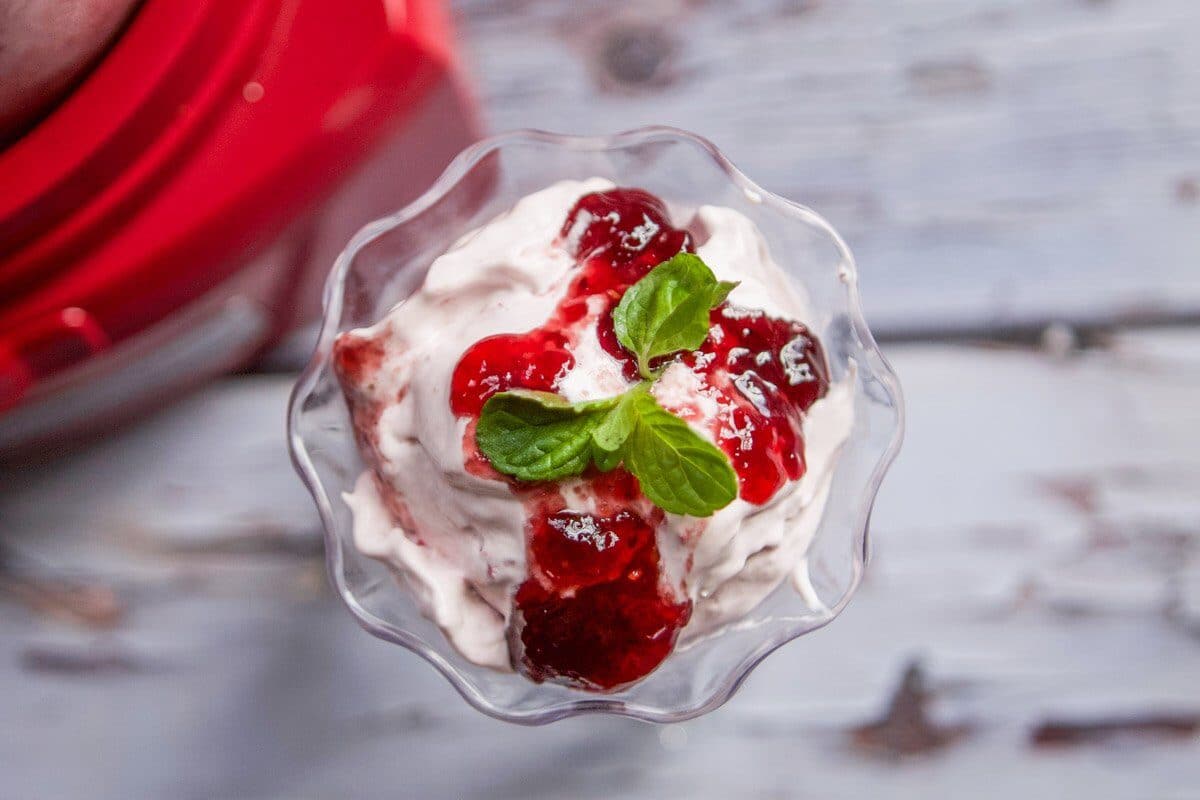 Sweet and creamy cheesecake ice cream, swirled with raspberry preserves and fresh raspberries. This Easy Homemade Ice Cream recipe is ready in under 30 minutes! (hildaskitchenblog.com)
---
3. Mini Strawberry Tarts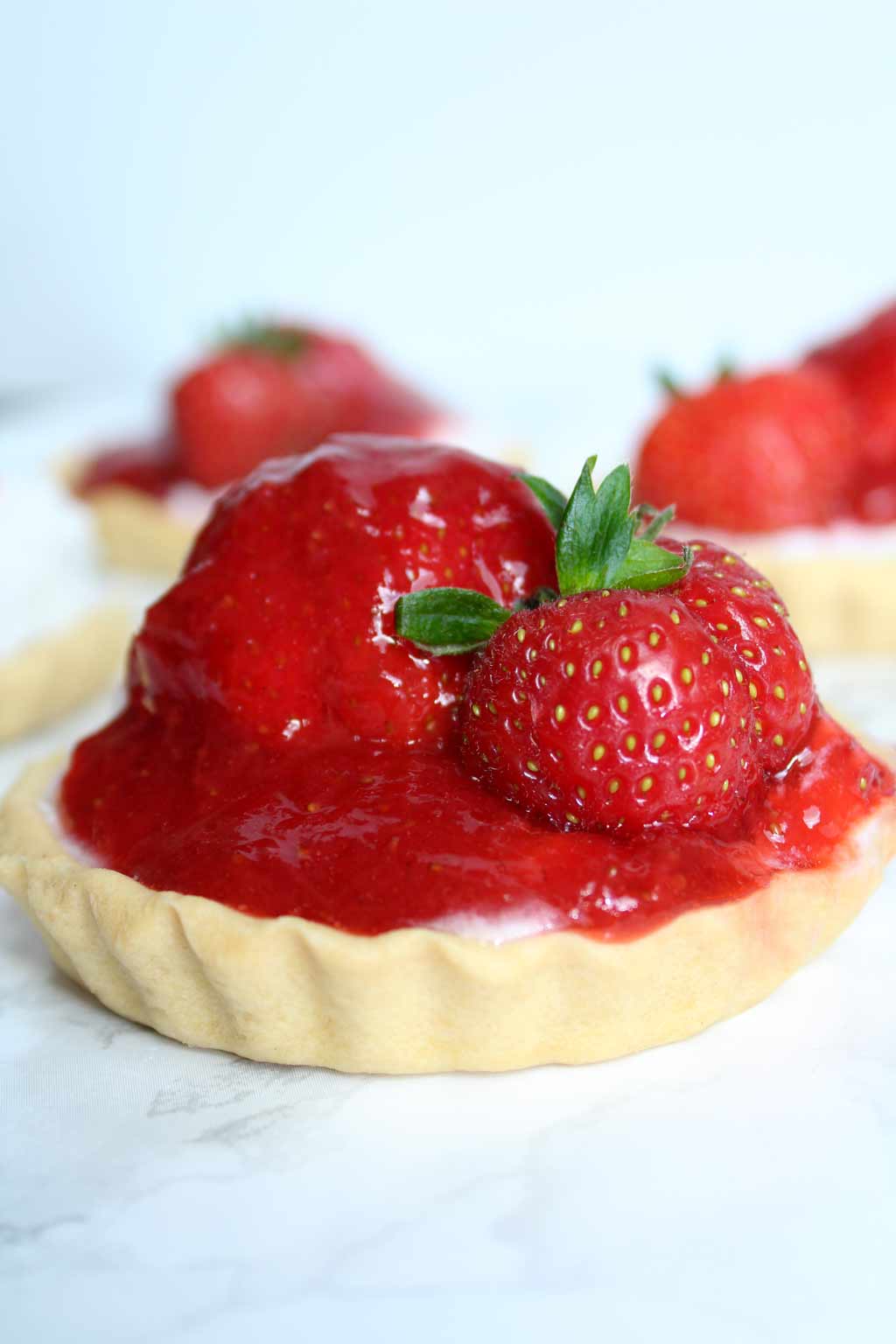 Homemade pastry tartlets filled with sweet, soft coconut whipped cream and topped with a thick, sticky strawberry sauce and fresh fruit. A super cute Valentine's treat! (bakedbyclo.com)
---
4. Jammie Dodger Cheesecake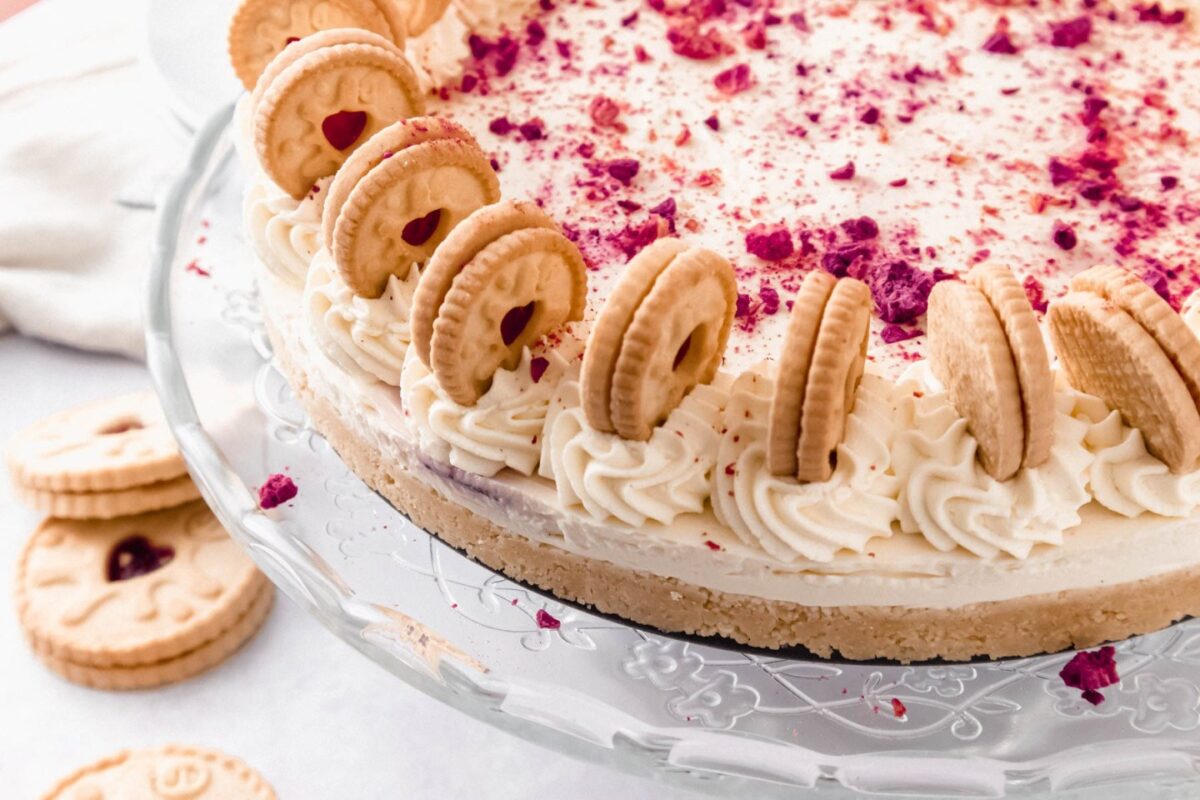 This Valentine's Day, wow your true love with this no-bake vanilla and raspberry cheesecake, made with just a few simple ingredients! It's silky smooth and rippled with sweet raspberry jam. And the best thing… you don't even have to turn the oven on! (crumbscorkscrews.com)
---
5. Pink Squirrel Frozen Cocktail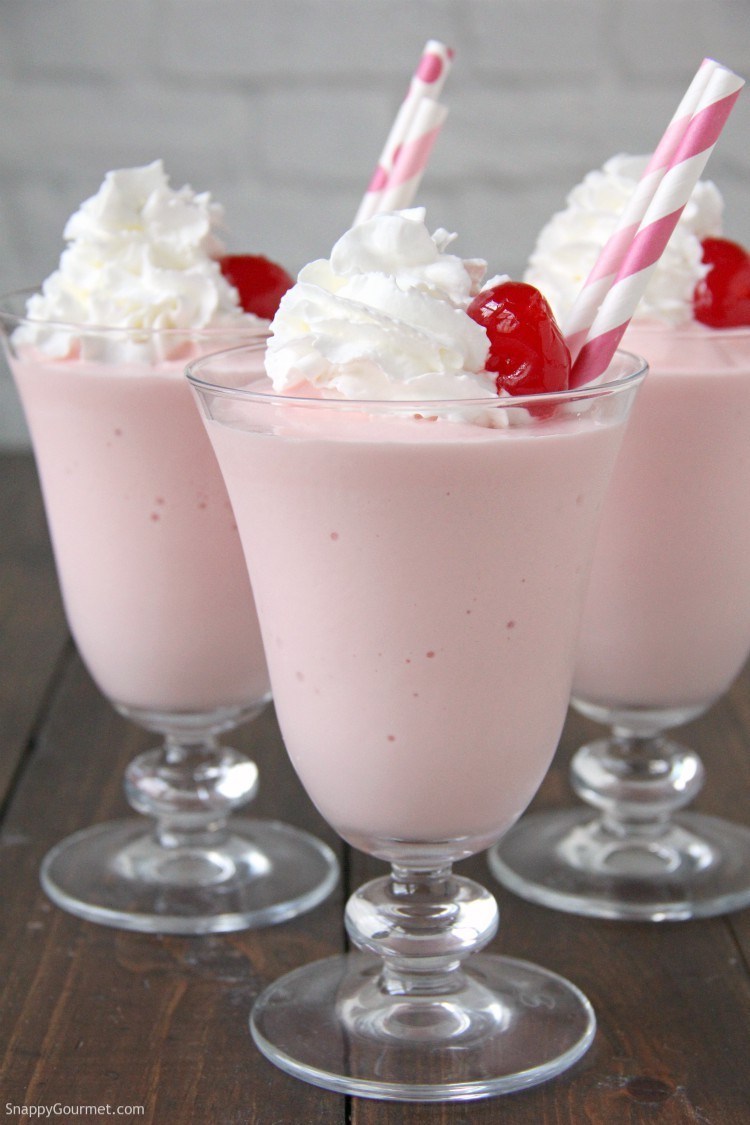 Pink Squirrel Frozen Cocktail, an easy ice cream drink that only requires a few ingredients. You can serve this delicious dessert drink in a martini or shot glass. Also included is a non-alcoholic Pink Squirrel option! (snappygourmet.com)
---
6. Chocolate Easy Mug Cake Recipe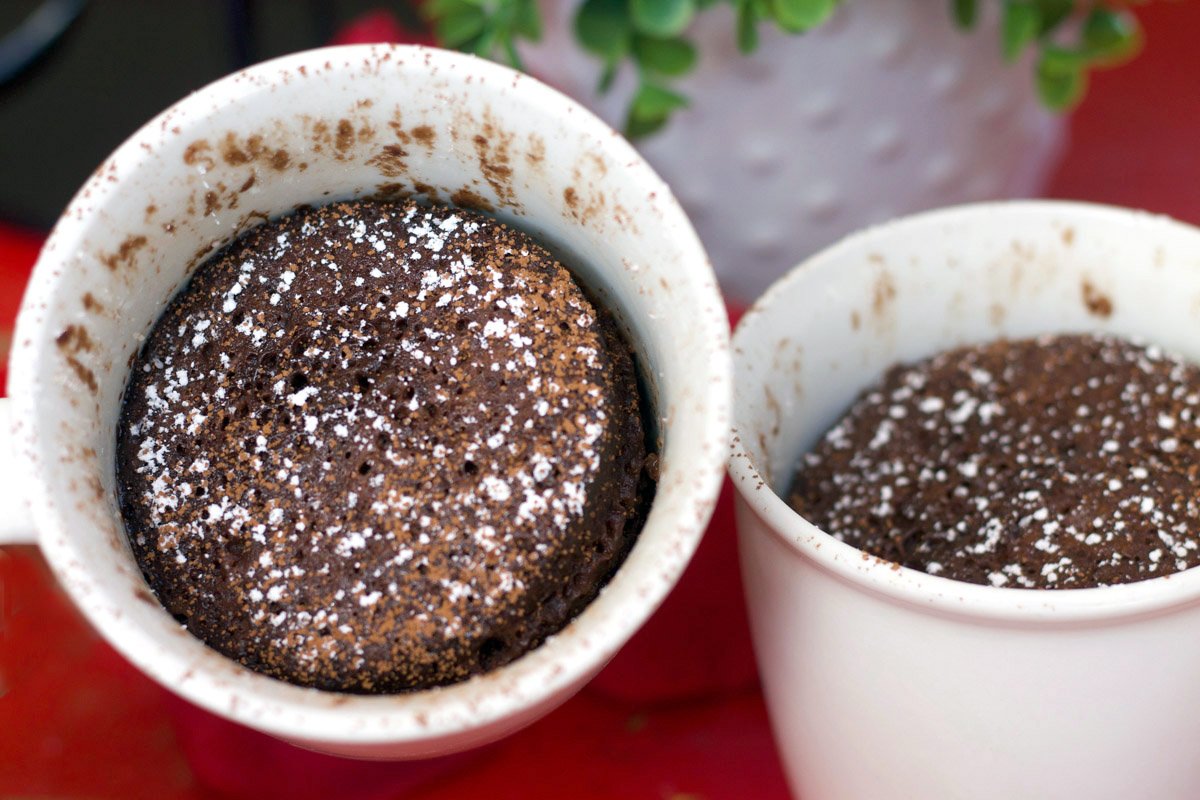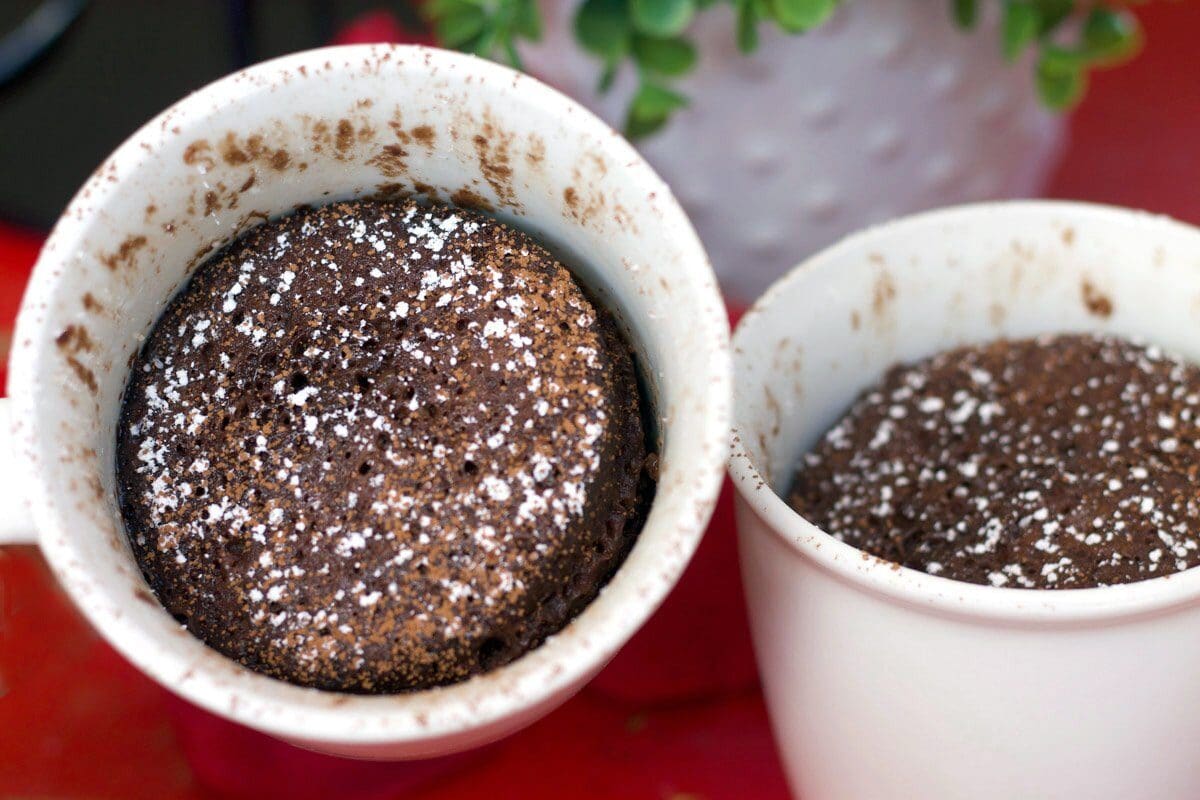 Are you ready for a Rich and chocolaty Easy Mug Cake Recipe that's ready in around six minutes? It's the perfect Valentine's Day Dessert and allows you to spend less time in the kitchen and more time to spend with your love! Another easy Valentine's Day recipe to make with your littles! (hildaskitchenblog.com)
---
7. Chocolate Raspberry Cupcakes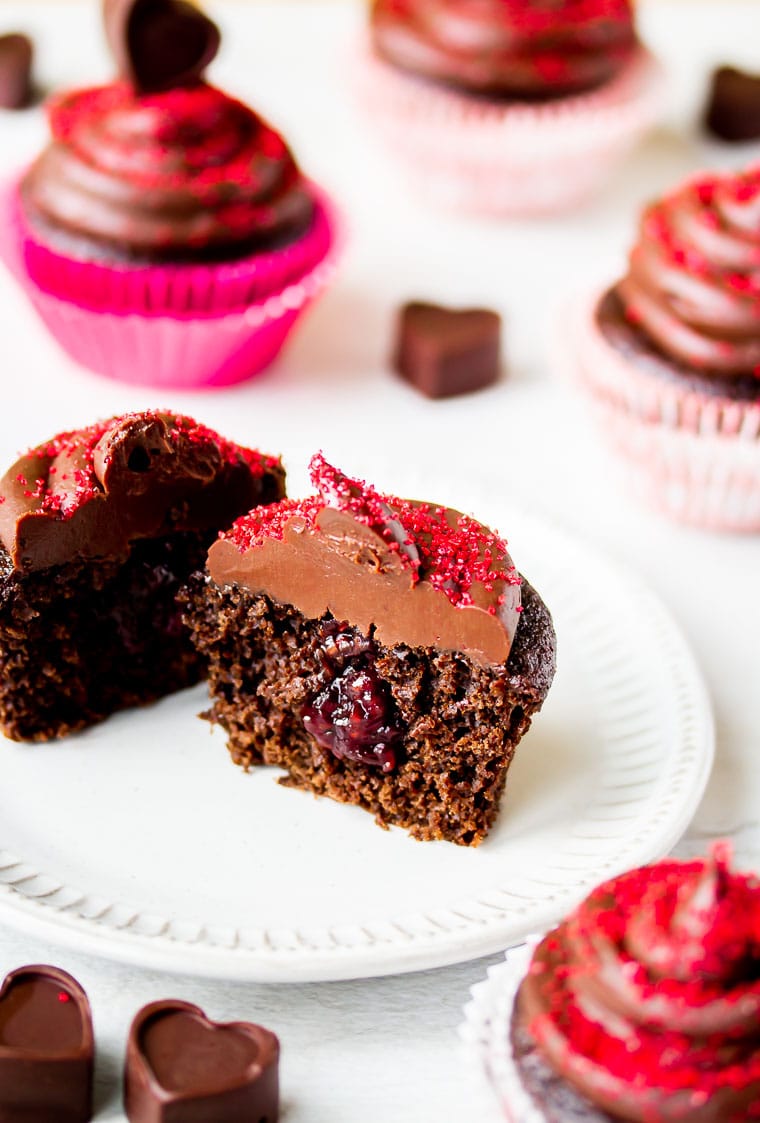 Rich and moist Chocolate Cupcakes that are filled with raspberry jam and topped with an easy-to-make chocolate ganache frosting. Perfect for all occasions, but especially Valentine's Day! (deliciouslittlebites.com)
---
8. Chocolate Créme Filled Strawberries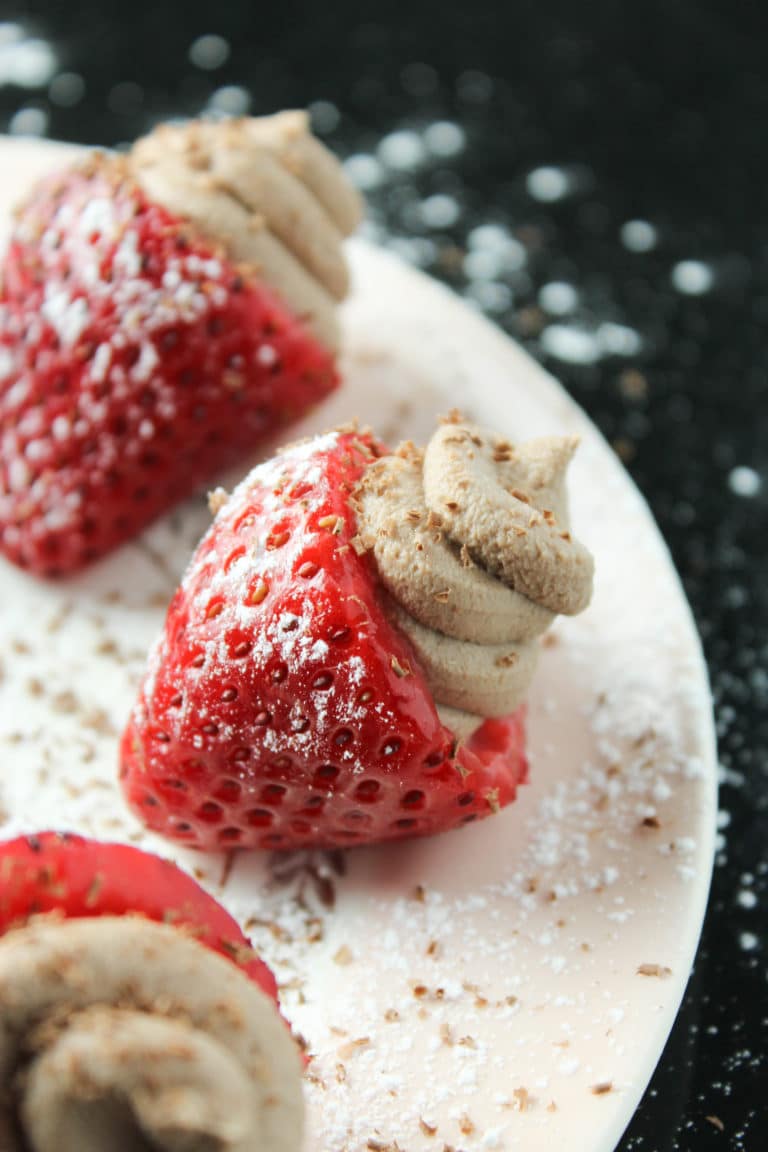 These Chocolate Creme-Filled Strawberries are an easy, delicious, and healthy – perfect for Valentine's Day! So move over chocolate-covered strawberries, there's a new kind of strawberry in town. (thefitkitchen.com)
---
9. Jelly Lamingtons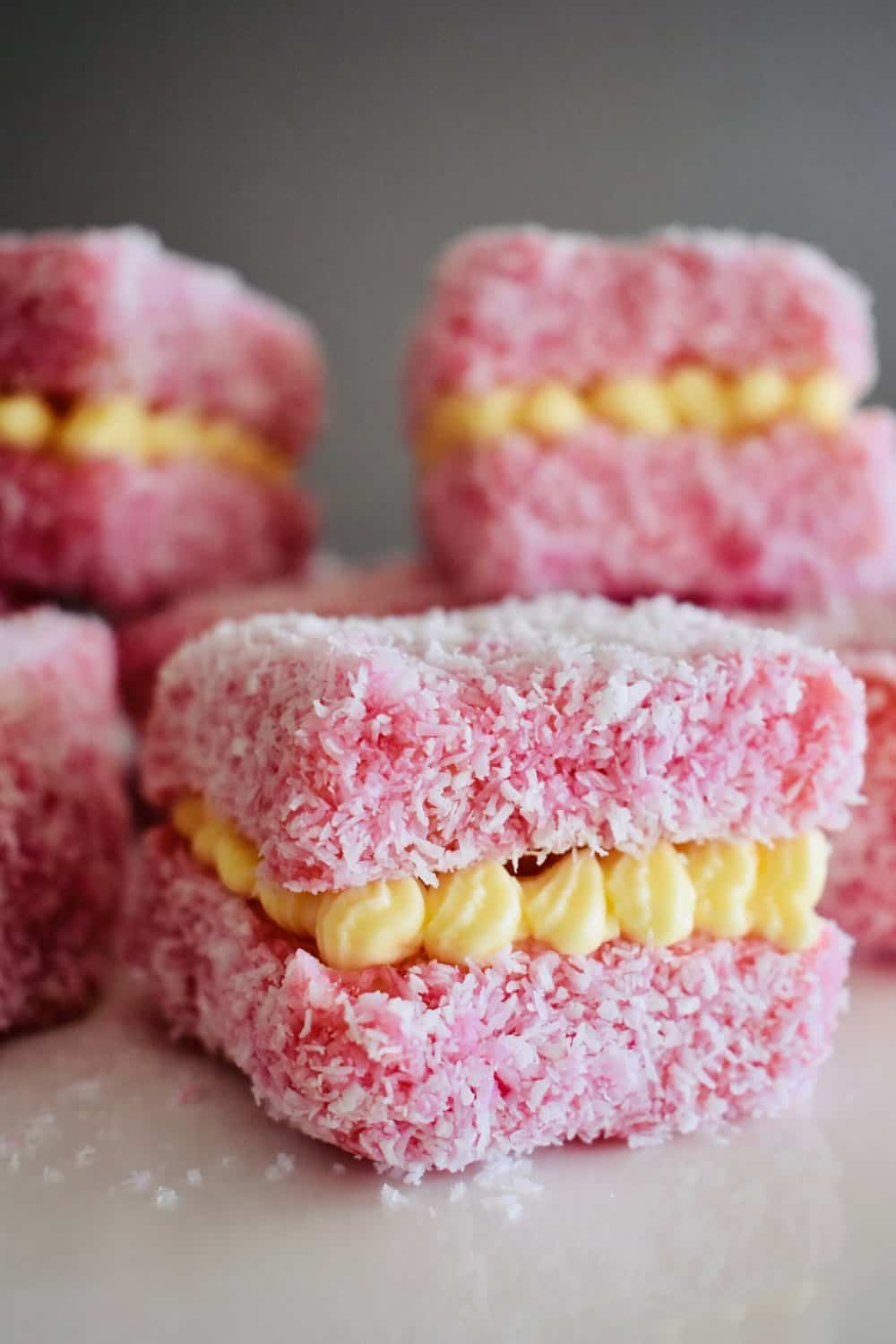 If you love traditional Lamingtons, then you might like to try this pretty variation. Jelly Lamingtons are a delectable twist on this Aussie favourite. (cookingwithnanaling.com)
---
10. Berry Cheesecake (Huckleberry or Blueberry)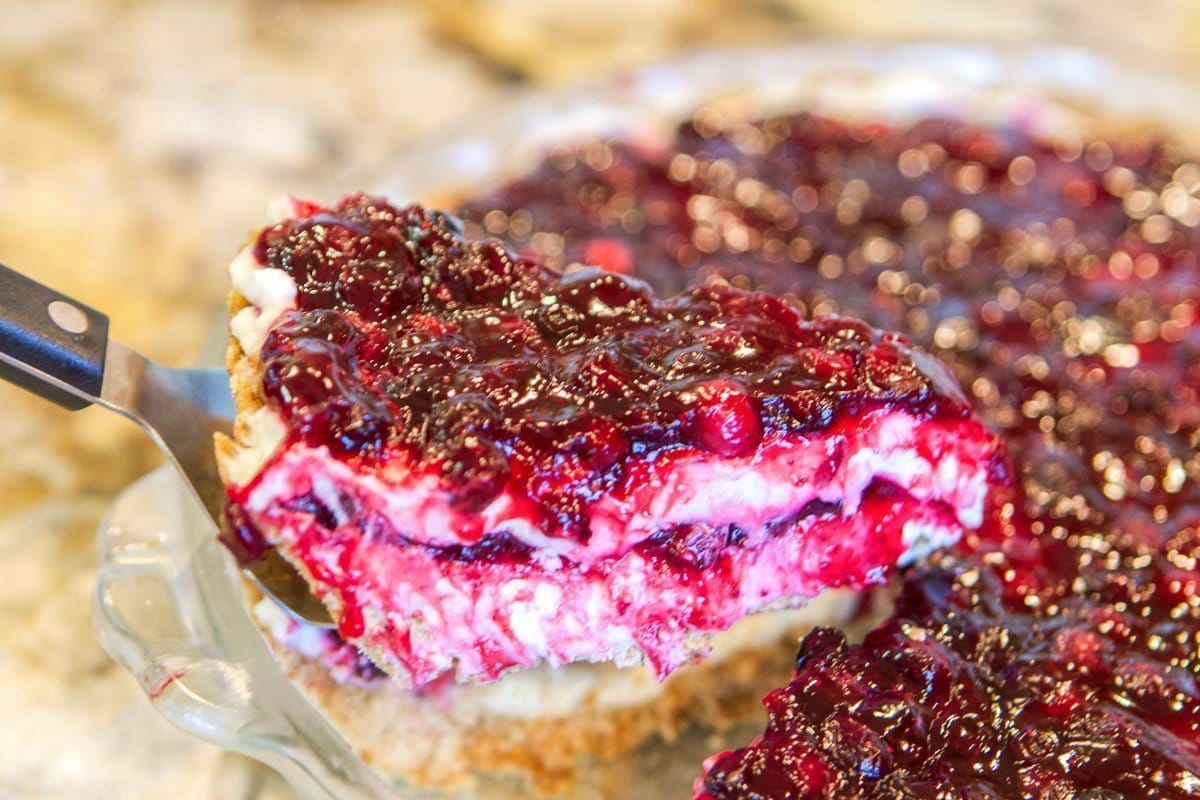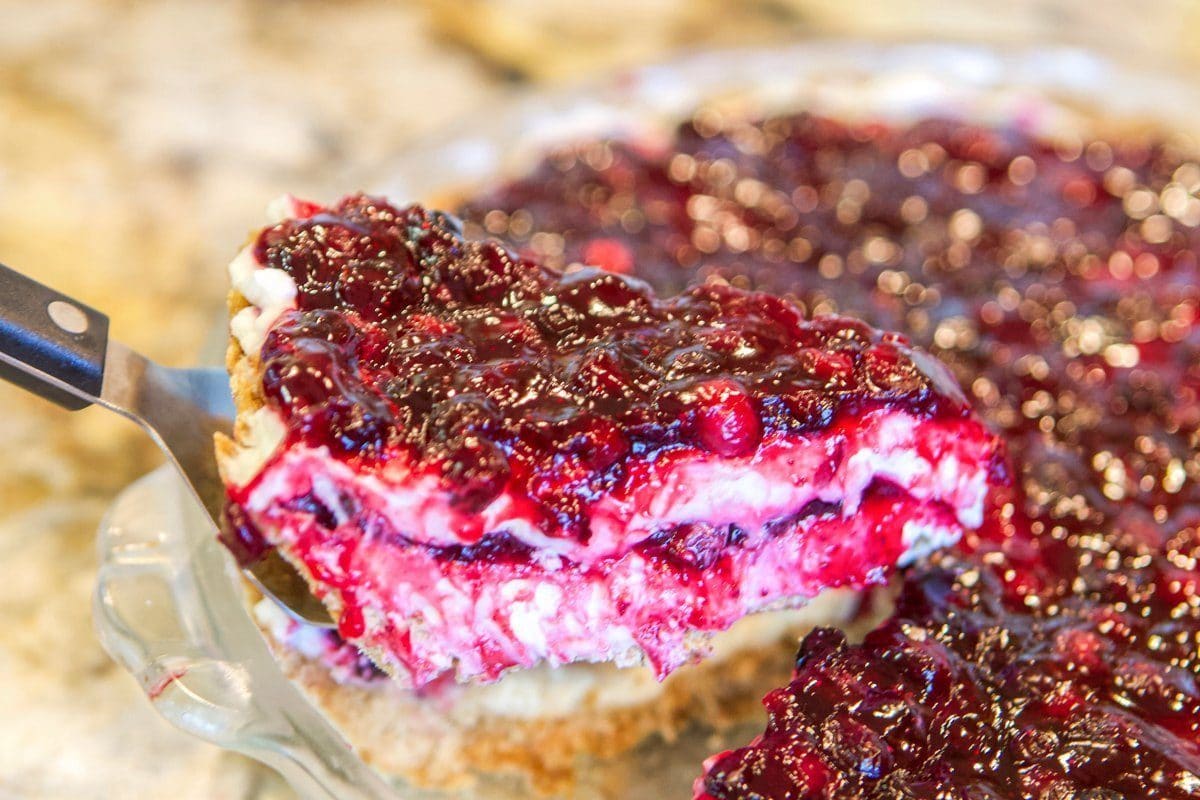 This creamy Berry Cheesecake is always a hit and a favorite amongst family and friends. Huckleberry (or blueberry) filling is layered between no-bake cheesecake filling. Who knew you could make such a dreamy dessert with so little effort? (hildaskitchenblog.com)
---
11. Chocolate Caramel Truffles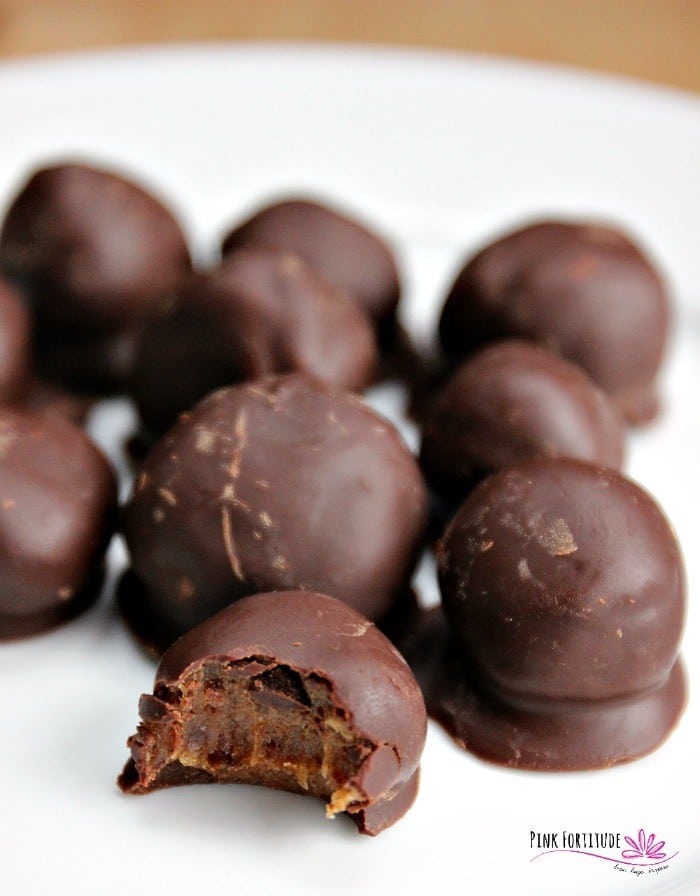 Hello, melt in your mouth deliciousness! These Chocolate Caramel Truffles still fall into the "treat" category, but are made with whole foods and all-natural sugar. Best part— they taste like the real deal! (pinkfortitude.com)
---
12. Raspberry Cheesecake Chocolate Chunk Cookies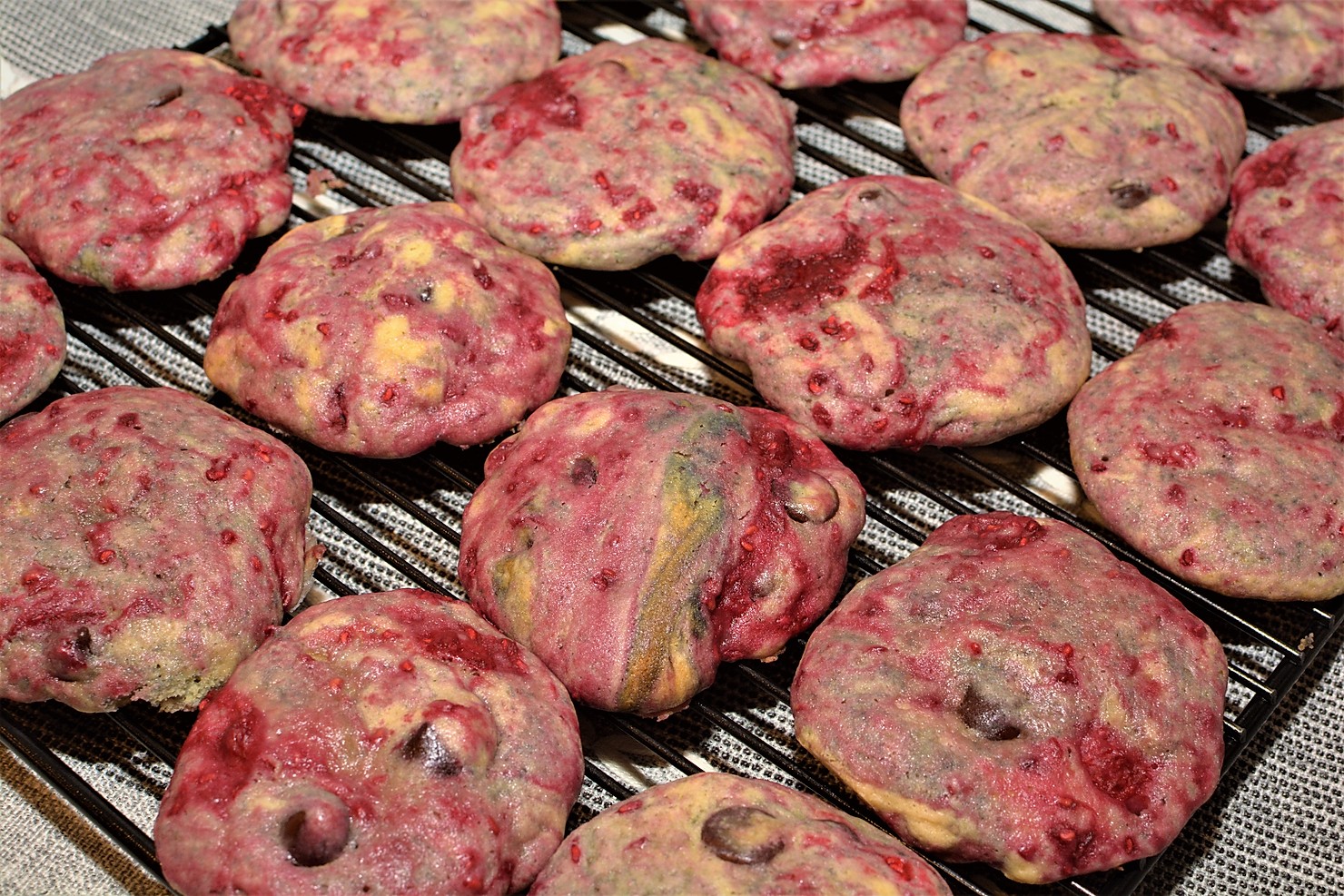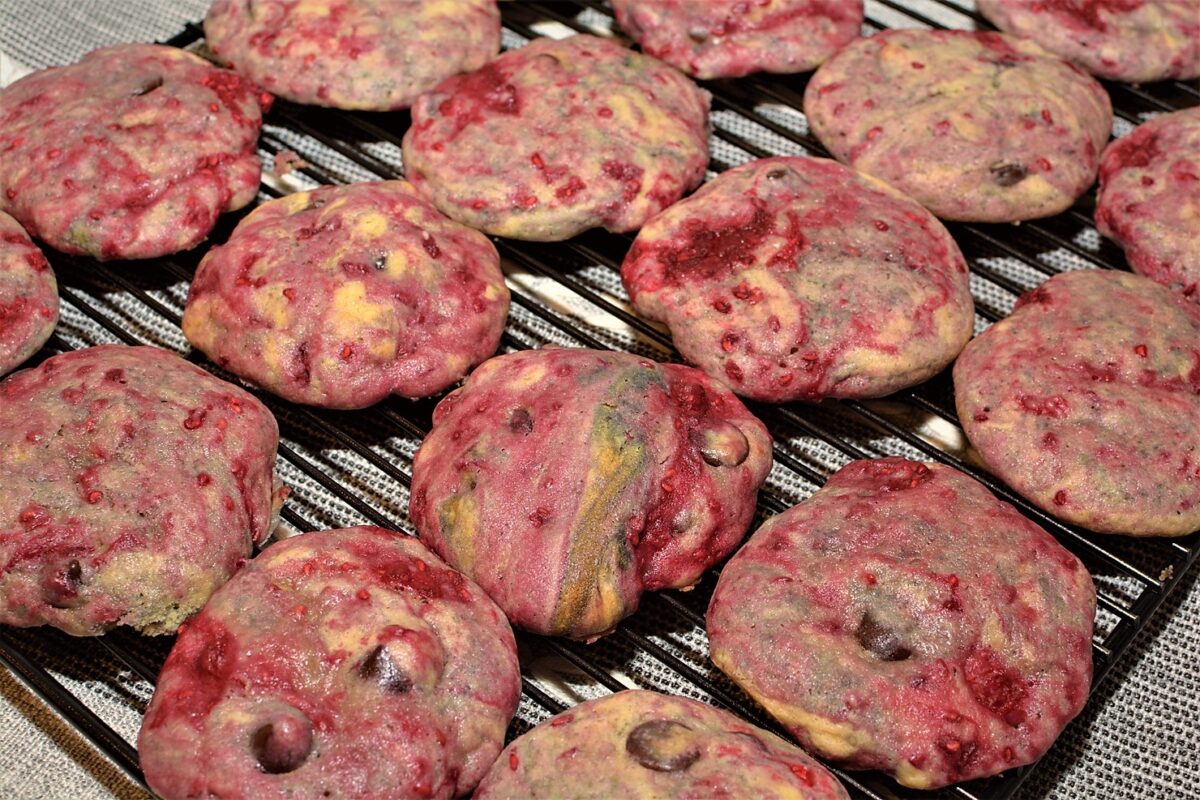 These cookies are bursting with fresh raspberry flavor and studded with melty chunks of dark chocolate for a match made in heaven. The cream cheese creates a soft, chewy, and tender texture, while dark chocolate chunks add just the right touch of sweetness. (barthbakery.com)
---
13. Red Velvet Cupcakes with Cream Cheese Frosting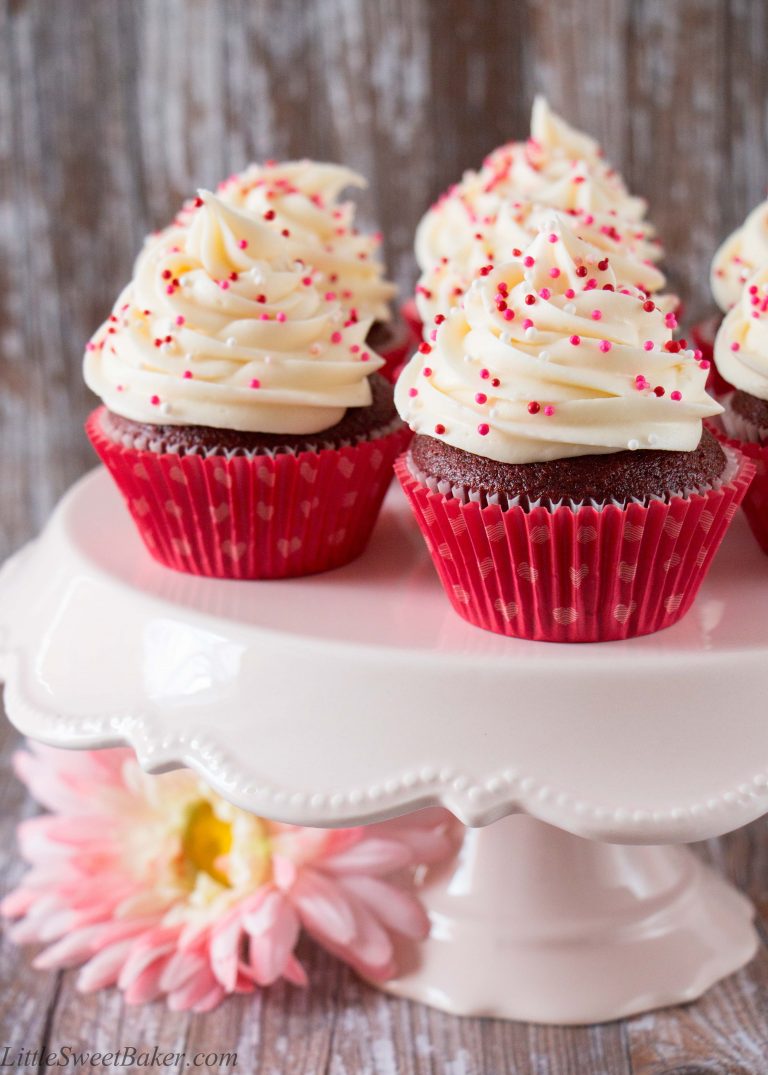 These Red Velvet Cupcakes are as luxurious as they sound. They are soft, moist, and fluffy with a lovely chocolate-vanilla flavor. Crowned with gorgeous swirls of cream cheese frosting, they're perfect for spoiling your Valentine! (littlesweetbaker.com)
---
14. Kahlua Coffee Cheesecake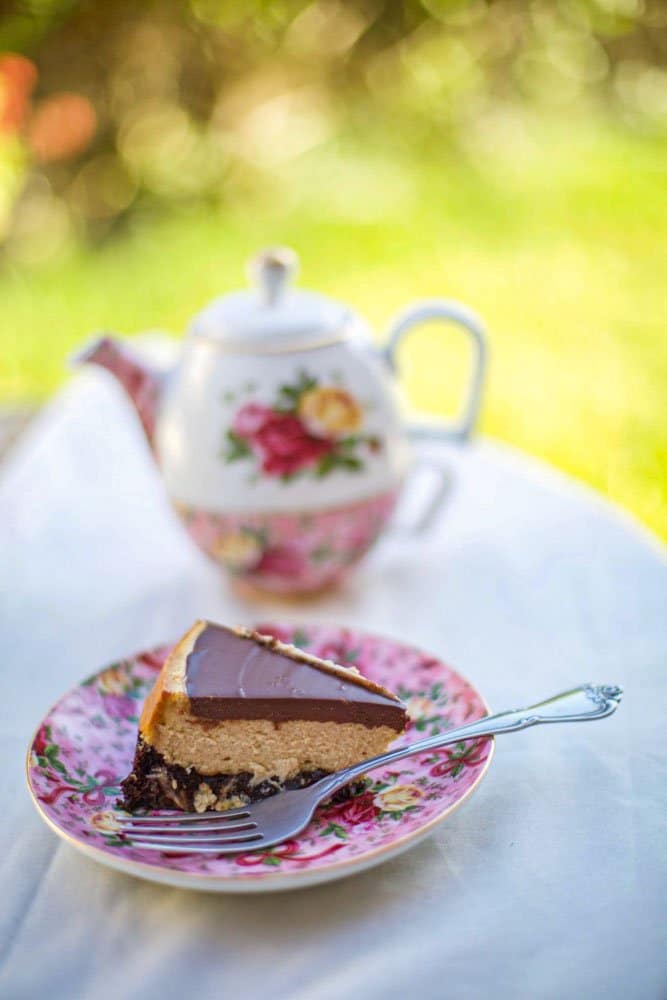 Make your Valentine feel extra special with this Kahlua Coffee Cheesecake recipe. It starts off with a coffee and Kahlua brownie crust, topped with coffee and Kahlua cheesecake, and finished off with a rich, chocolate ganache layer. Enjoy it for Valentine's Day and savor it the rest of the week! (hildaskitchenblog.com)
---
15. Strawberry Shortcake Martini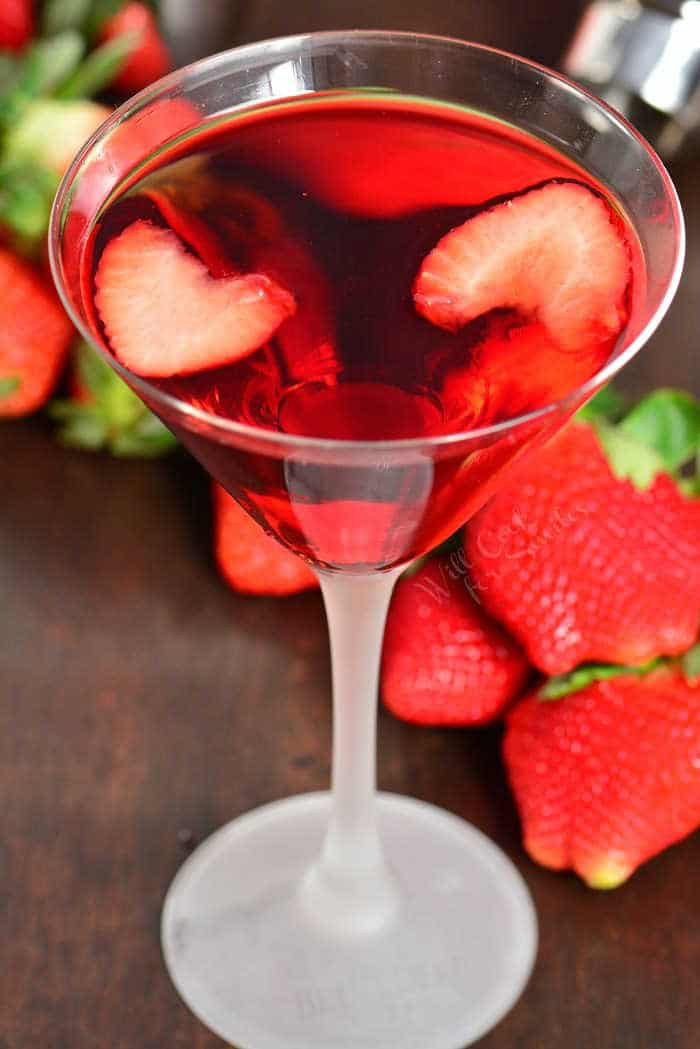 This Valentine's Day, enjoy a beautiful Dessert Martini that tastes like a classic strawberry dessert. This Strawberry Shortcake Martini is made with cake vodka, strawberry liqueur, strawberry kiwi juice, and whipped cream vodka. The perfect drink to serve at the end of a romantic dinner! (willcookforsmiles.com)
---
Stay in touch with me through social media...
Tried these recipes? Snap a picture and tag #hildaskitchenblog on Instagram.
Like my page on Facebook.
Do you Pinterest? Pin & share this recipe!