Featuring Assyrian, Middle Eastern, and other inspirational recipes
Mexican Food
Mexican Food, who doesn't love it? Spicy, cheesy, and bursting with flavor; Mexican food is hard to resist. It also happens to be my husband, Scott's favorite kind of food. I often joke that he should have married a Mexican woman instead of an Assyrian one.
Lucky for him, this Assyrian girl knows how to cook food from any region he desires! However, living in San Diego for the last 34 years has taught me a lot about this delicious cuisine. The advantage is in knowing what REAL Mexican food should taste like. Using this knowledge has really helped in creating these recipes.
So if you love spicy Roasted Tomatillo Salsa or a good Breakfast Burrito, you'll want to camp out here for a little bit. While here, make sure you check out my Mexican Lasagna, and Spicy Pickled Carrots too!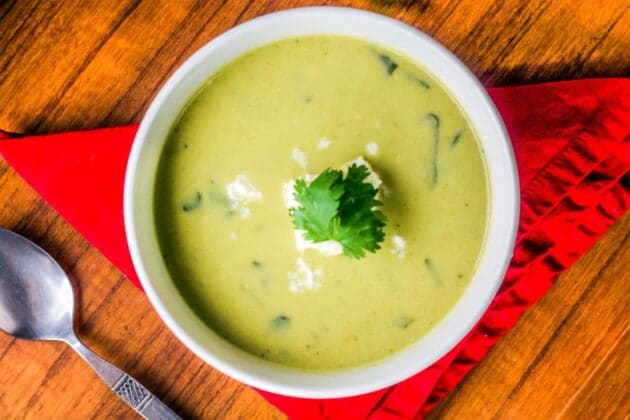 Do you love rich and creamy soups? If so, get ready to fall in love with this delicious Poblano Soup!
Break out the chips; we're making salsa! I find that there are two types of people in this world; those that like red salsa, and those that prefer green salsa. And by "green," I'm referring to "roasted tomatillo salsa," also known as "salsa verde." I […]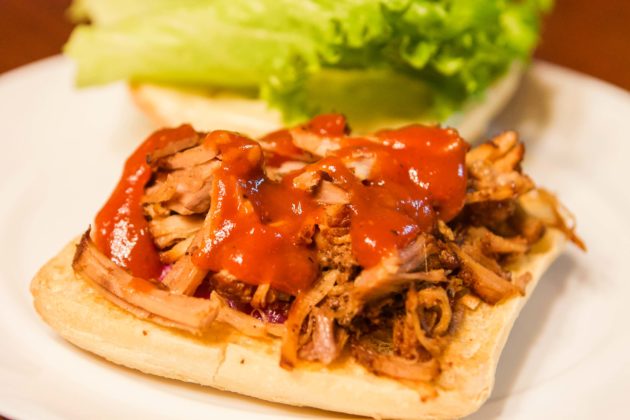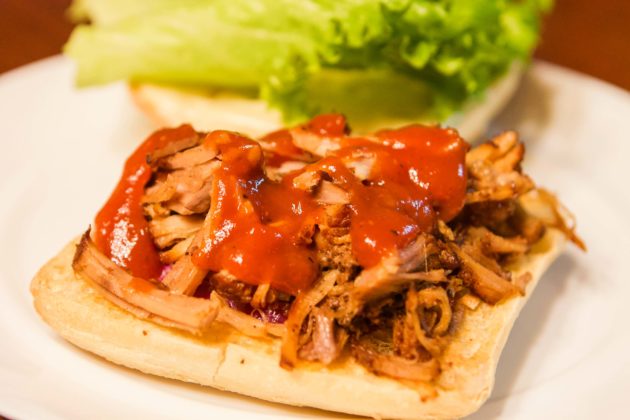 I recently purchased an Instant Pot, hence this Easy Instant Pot pulled pork recipe. If you don't know what an Instant Pot is, let me explain. An Instant Pot is like a t's a pressure cooker, crockpot, and rice cooker, all rolled up in one. […]
Have you ever considered making homemade enchilada sauce? To tell you the truth, I hadn't either. Until one day when I was in the middle of cooking and realized I was out of enchilada sauce.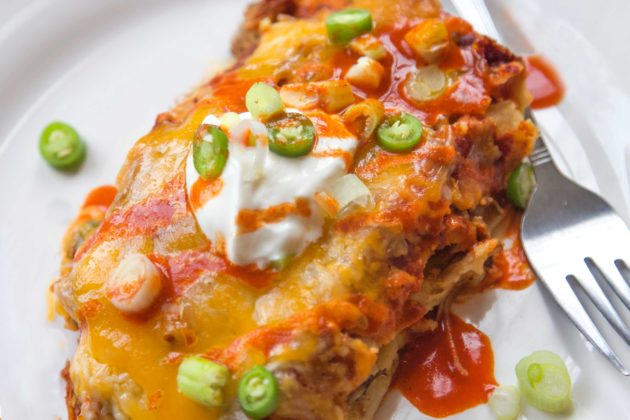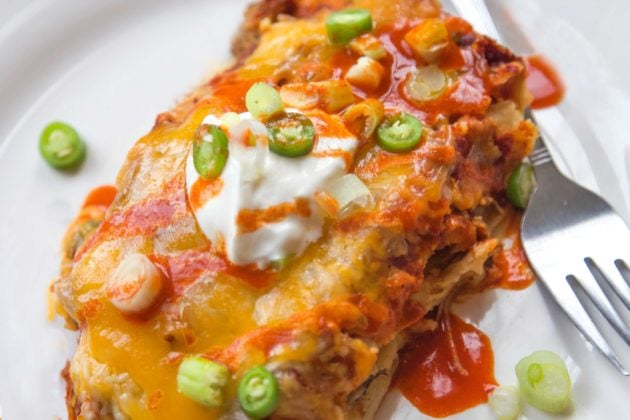 Pulled pork enchiladas are on tonight's menu; hopefully, they can be on your menu sometime soon too! I came up with this recipe last week to use up some leftover pulled pork.
I'm not sure about where you live, but in San Diego, breakfast burritos are super popular! Maybe it has something to do with the fact that we're so close to the border of Mexico?
---
---