Lately, I have been making a lot of jam, but today we're focusing on Persimmon Jam. Hachiya Persimmon Jam, to be exact. Although there are many other persimmon varieties (Fuyu, Cinnamon, and Sweet Pumpkin), this specific recipe uses Hachiya Persimmons.
Hachiya persimmons have shiny skin, and sweet, jelly-like texture. When ripe, they taste super sweet and don't even require teeth to enjoy; I'm not kidding! You can literally suck the pulp right out of the soft, edible skin.
So get your hands on some ripe Hachiya persimmons and let's get this party started!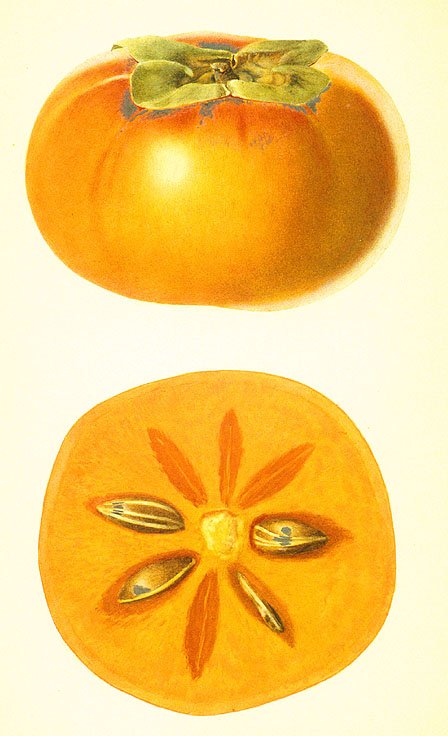 Persimmon Jam
Every Fall, I get a surprise delivery; a bag full of beautiful Hachiya persimmons dropped off at my doorstep. I owe this surprise to my friend Rose's mother, Roselyn. She is so sweet to think of me every year. I hope you have sweet people like Roselyn in your life too!
Although I normally eat the persimmons as-is, this year I decided to try my hand at making Hachiya Persimmon Jam. I follow a similar ratio for most of my jams (Apple Pie Preserves, Fig Preserves, Plum Preserves, Strawberry-Fig Preserves) to name a few.
If you live in the Northwest, be sure to try my Montana Mountain Berry Jam. It's to die for!
Persimmon Varieties
Persimmons are native to China and come in many varieties; the two most common being Hachiya and Fuyu. Hachiya persimmons are shaped like Roma tomatoes. But Fuyu persimmons are flat on the bottom and sort of squatty.
Hachiya persimmons are very astringent because they contain a high content of tannins. As a result, they are undesirable to eat until very ripe and mushy.
Fuyus, on the other hand, have fewer tannins and may be eaten while crisp. If you have the Fuyu variety, check out the following recipes: Fuyu Persimmon Preserves and Persimmon Cake with Cream Cheese Frosting. I promise you won't be disappointed!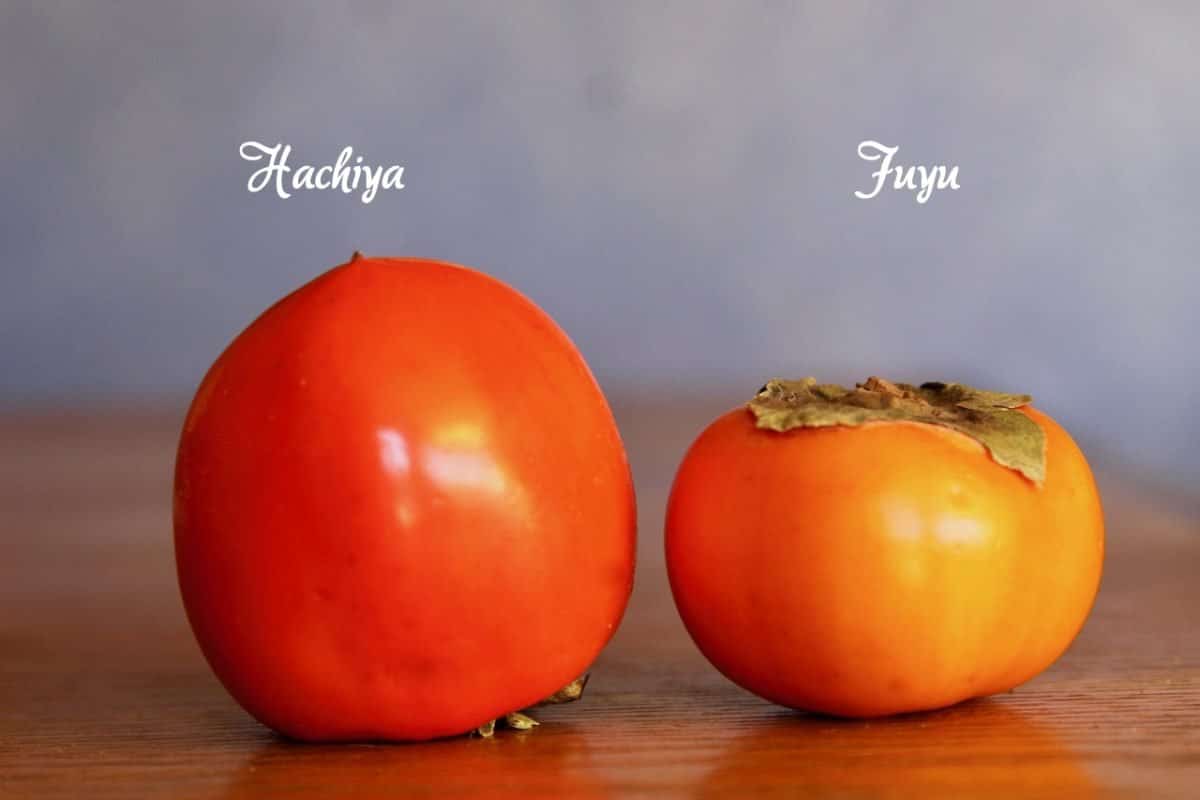 Are Persimmons Good For You?
Persimmons boast a wealth of health benefits including the following:
A great source of antioxidants.
Abundant amounts of vitamins B, C, and thiamin.
Aid in digestion
Improve eyesight
Reducing the risk of cancer
Build up the immune system
Lower blood pressure
Aid weight loss.
I don't know about you, but I can use a few of those benefits if not all of them! So be sure to stock up on this healthy fruit when it is in season, which is in Fall.
If you'd like to grow a persimmon tree, I'm happy to report that they do well in the U.S., in Zones 4 through 9. More information about growing your own persimmon trees can be found on the Gardening Know How website.
If you try this recipe, be sure to try my favorite way of eating this jam (with cream cheese, on toasted Sourdough Bread). So get those canning supplies ready, line up your mason jars, and let's get busy making some persimmon jam!
You may also want to check out my Loquat Jam recipe!

Do you Pinterest? Please pin & share!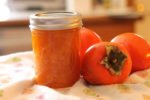 Persimmon Jam
Persimmons are both healthy and delicious, so make this jam today!
Ingredients
1-1/2

lbs.

persimmon pulp

3

cups

sugar

1/4

tsp.

cinnamon powder

2

T.

lemon juice

(fresh)

1

tsp.

lemon zest
Instructions
Peel and pulp enough hachiya persimmons to yield 1-1/2 pounds of pulp. Use a kitchen scale to get an accurate weight. Puree using a food processor.

Add persimmon pulp to a medium-sized pot and cover with 3 cups of sugar. Add cinnamon, lemon juice, and lemon zest.

Stir all the ingredients and bring to a rolling boil over medium-high heat.

Stir occasionally to prevent burning, and cook for an additional 25 minutes, or until thickened. Because of the high content of pectin in persimmons, this jam thickens up a lot quicker than most jams.

Ladle into sterilized jars and process in boiling water for an additional ten minutes.
Nutrition Facts
Persimmon Jam
Amount Per Serving (1 Tablespoon)
Calories 63
% Daily Value*
Fat 0g0%
Cholesterol 0mg0%
Sodium 0mg0%
Carbohydrates 17g6%
Protein 0g0%
* Percent Daily Values are based on a 2000 calorie diet.