Mom's Authentic Assyrian Recipes
Mom's Authentic Assyrian Recipes has 130 pages and 82 recipes. Every recipe includes a picture, some in black and white, some in color.
Additionally, there are chapters on Assyrian history, holidays and traditions. There is even a section featuring special ingredients. But that's not all! I have included some old family photos and stories for you to enjoy.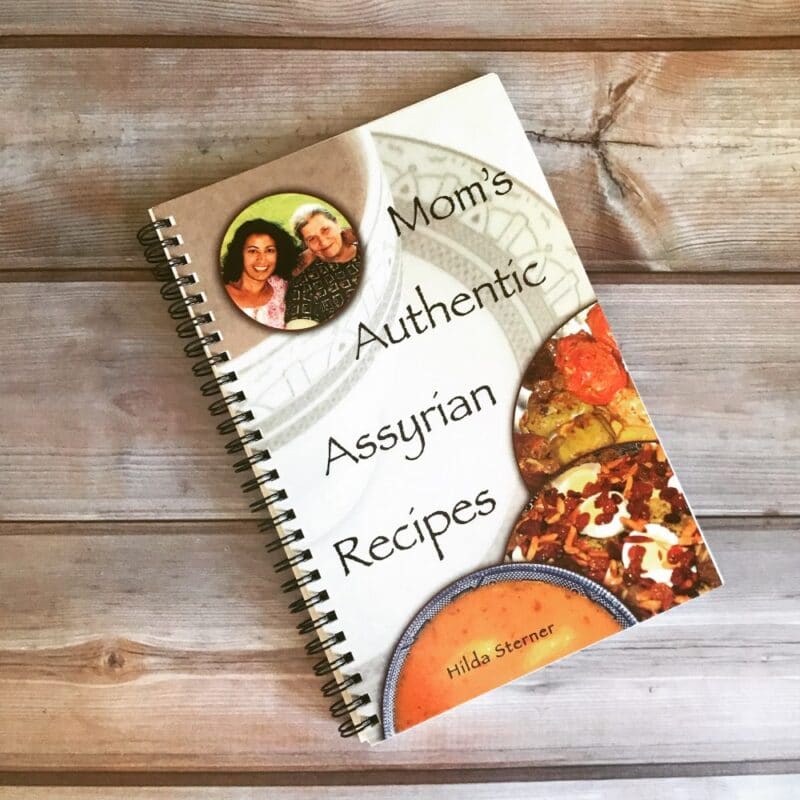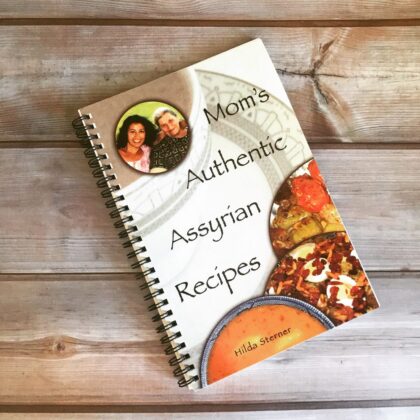 Teaching Others to Cook Assyrian Food
Initially, my goal was to teach the younger Assyrian generation how to cook our traditional food. But I also wanted to introduce our history, culture, and delicious food to everyone else.
I never expected all the positive emails and letters that I have received since publishing the book in 2008.
Of those, my favorite communication has been with ladies who are married to Assyrian men.
These ladies share similar stories of surprising their husbands with Assyrian meals, using the recipes in my book.
After all, if I can help one young bride to impress her Assyrian mother-in-law, then I have succeeded.
Purchase Your Copy Today!
Sorry, I'm currently out of stock. Please check back again. Thank you!