Thanks for stopping by to learn more about me. My ethnic background is Assyrian. I was born in Baghdad, Iraq and my family moved to the United States, and more specifically, Chicago, in 1976 (Go Bears/Cubbies)!
I am extremely patriotic and I'm proud to be a Navy Veteran 🇺🇸. I served onboard the USS Acadia from 1985-1988 and made some wonderful friends along the way.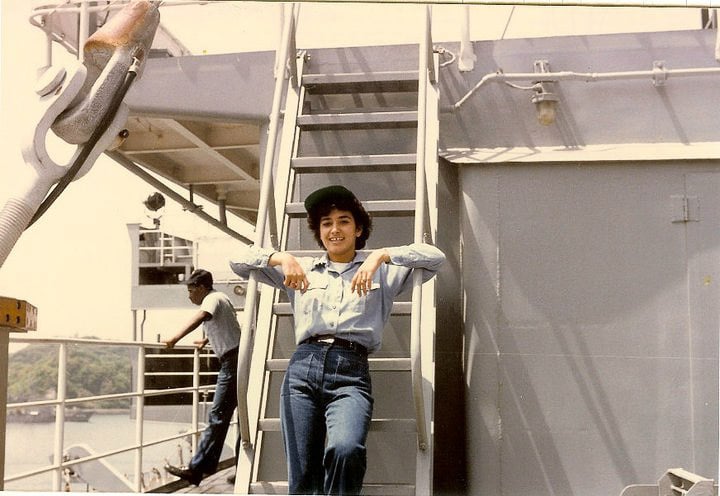 In 1990, I met and fell in love with my husband, Scott, in a San Diego County jail. Don't worry, we were both working there as Deputy Sheriffs. 😉 Unfortunately, I had to medically retire in 1995 due to a back injury.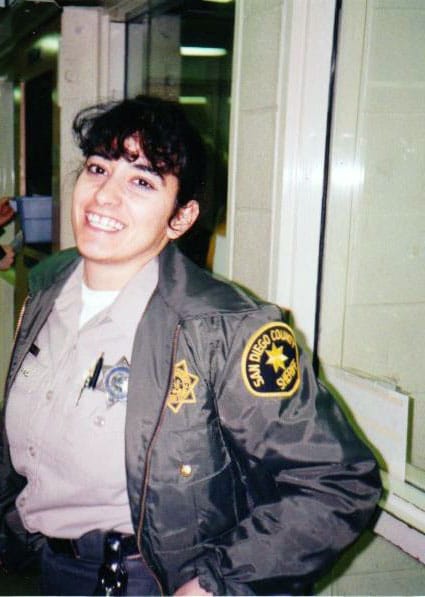 Fulfilling one of my childhood dreams of "being an artist" I went to school for Graphic/Web Design. After graduating, I freelanced from home so that I could be home to raise our kids.
My Children
Nena is my oldest, she is 27 years old. She's a beautiful young lady who is super creative, a history buff, and an amazing photographer! We enjoy watching old movies together, especially scary movies in October. We also enjoy antiquing.
My handsome son, Scotty, is 23 years old. He's funny, smart, a sports enthusiast, and very handy with his hands and woodworking. He's also a U.S. Marine.
Scotty enjoys cooking and comes up with some amazing recipes of his own. I recently shared one of his recipes for Buffalo Ranch Dipping Sauce.
I'm very proud of them both. ❤️❤️
Mom's Authentic Assyrian Recipes
I published Mom's Authentic Assyrian Recipes cookbook in 2008, in honor of my mom, Najiba Mirza, who was the best cook I've ever known and the sweetest lady to ever walk the face of this earth. You can find the book on Amazon but is cheaper when purchased on this blog.
Hilda's Kitchen Blog
Hilda's Kitchen Blog was born in 2017 after friends constantly urged me to open a restaurant. I was realistic enough to know my back couldn't take the long hours of running a restaurant.
However, I could easily sit in a coffee shop, sip coffee, and write blog posts, fulfilling my other childhood dream of "being a writer." I might as well share that I am addicted to coffee, working out (when my back cooperates), and gardening.
Church Life
I'm very involved in my church, where I've led and served in various positions. I started a homeless ministry called TLC (The Love of Christ) with a couple of friends, which is still thriving!
After a few years of leading this ministry, I handed it over to one of those friends and started a Military and First Responders Support Ministry called Serving Those Who Serve.
I love serving and sharing the love of Christ with others. Do you know Him?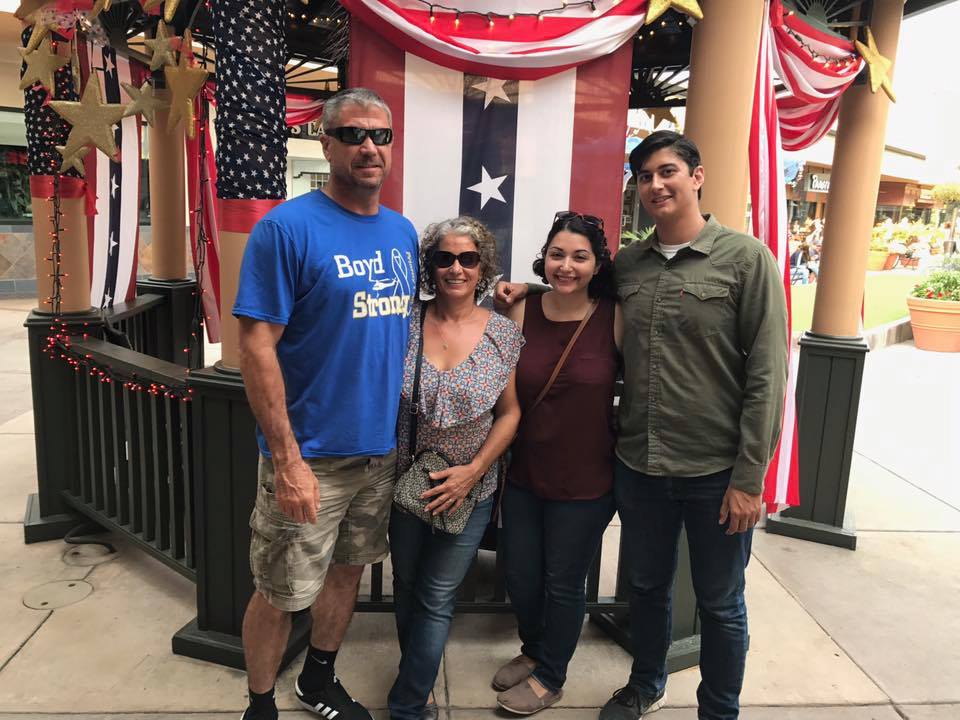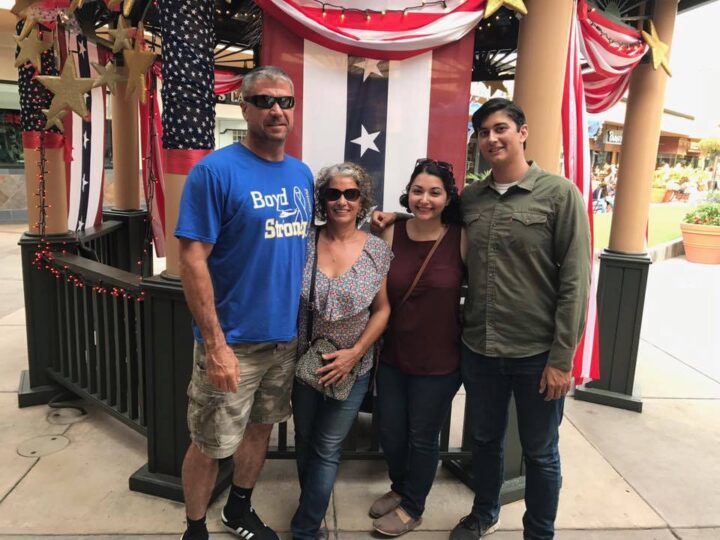 My Inspiration, My mom
Mom was an amazing cook and could make a mean Dolma. She never used a written recipe, the recipes were filed away in her amazing brain.
She never got to go to school, instead, she stayed home to raise her siblings, while her mom was off doing missionary work. Even though she didn't go to school she was extremely smart.
Mom was the most selfless person I know and never did anything for herself, but always served others. She was a great example of what a Christian should look like.
In 1995, mom was diagnosed with breast cancer. She fought bravely until cancer finally took her life in 2009.
Although I miss her terribly, I am glad she got to see the book published. The look on her face when I handed her the first signed copy was priceless!
My other Loves, Winston & Holly
Finally, I want to introduce you to my other babies; both rescues, Winston and Holly. Winston is the most affectionate dog in the world! He loves to snuggle, go on walks, and chase after the deer, chipmunks, and turkies in Montana.
Holly, is more shy and likes to hide under tables, but does occasionally come out to be beloved. She loves the outdoors and absolutely has a ball when given the freedom to run free.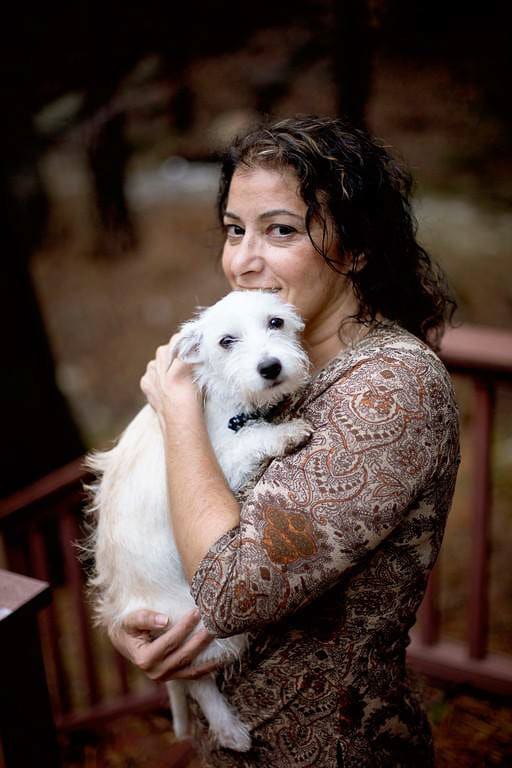 Help Me Spread the Word
Thanks to mom, cooking has become my true passion. I'm excited that I get to share my passion for cooking with you through this blog.
By the way, I love hearing from my readers. Leaving comments and asking questions is strongly encouraged!
Please help me spread the word about this recipe by sharing the recipes via the various social media links. There's no point in writing posts if no one sees them, am I right?
Finally, consider subscribing to my blog. Subscribers are the first to be notified when a new recipe is posted. I'm looking forward to hearing from YOU!
Stay in touch with me on Facebook, Pinterest, and Instagram for the latest updates!