Hi! I'm currently in Chicago, visiting my sister, Beni. We have spent the last two weeks cooking, eating, and avoiding the scale! My brother, Esau, is coming to visit today and requested biryani for dinner. As if Beni and I needed an excuse to do some more cooking… Beni's Chicken Biryani Recipe is slightly different from mine, but I think they're both equally delicious! You can find my biryani recipe in my cookbook, "Mom's Authentic Assyrian Recipes." Biryani is one of those special dishes that take all day to prepare. You should pick a day when you have nothing else going on to tackle this recipe. Although it's a lot of work, you will definitely be rewarded at the end of the day.
Is Biryani Indian or Pakistani?
I guess I should explain what chicken biryani is to those of you who don't know. Biryani is a spicy rice dish that has all kinds of goodies in it like chicken, potatoes, sliced onions, and small meatballs. It gets its yellow coloring from spices like curry, allspice, and turmeric. When plated, the rice is normally topped with toasted almonds, raisins, and sometimes, sliced hard-boiled eggs. It is believed that biryani originated in either India or Persia. Like many recipes that are popular in the Middle East, the origin might be disputed, depending on who you ask. Either way, it's very popular in the Middle East and can be found all over the region. But in my opinion, Assyrian Biryani is the best!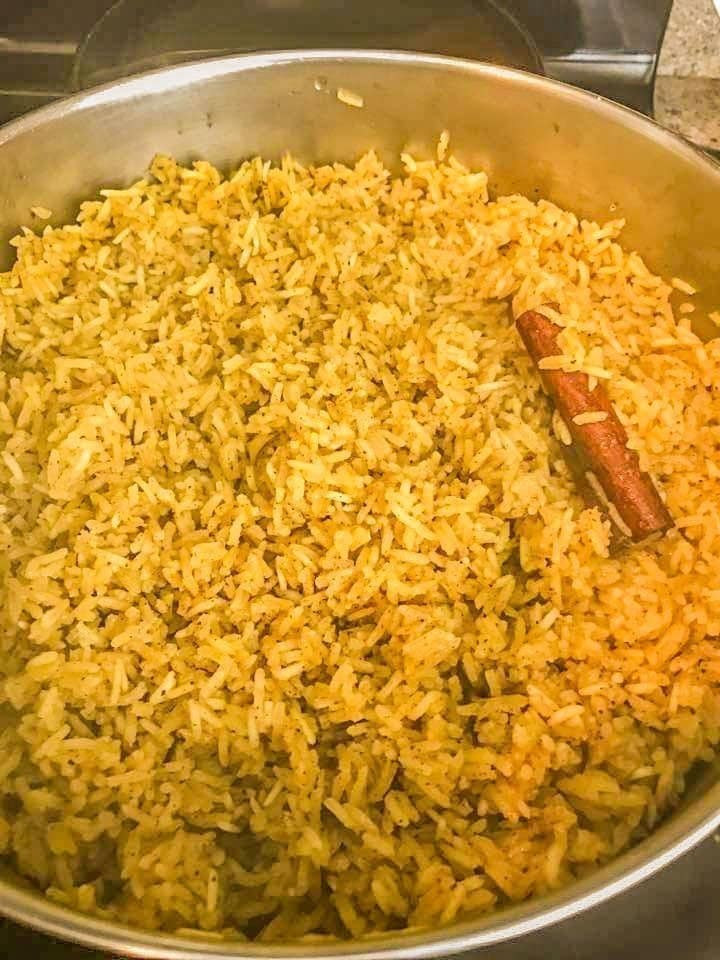 My Sister's Chicken Biryani Recipe
Getting back to the Chicken Biryani Recipe, I did some prep work, while Beni was at church. I fried the vegetables and prepared the mini-meatballs, while she praised the Lord. When she got home, she took over. I snapped pictures and did my best to stay out of her way. She's like the Tasmanian Devil when she cooks! We ended up having unexpected guests, but luckily we had enough to feed them too, with plenty left over. Unless you are planning on feeding an army, consider halving this recipe!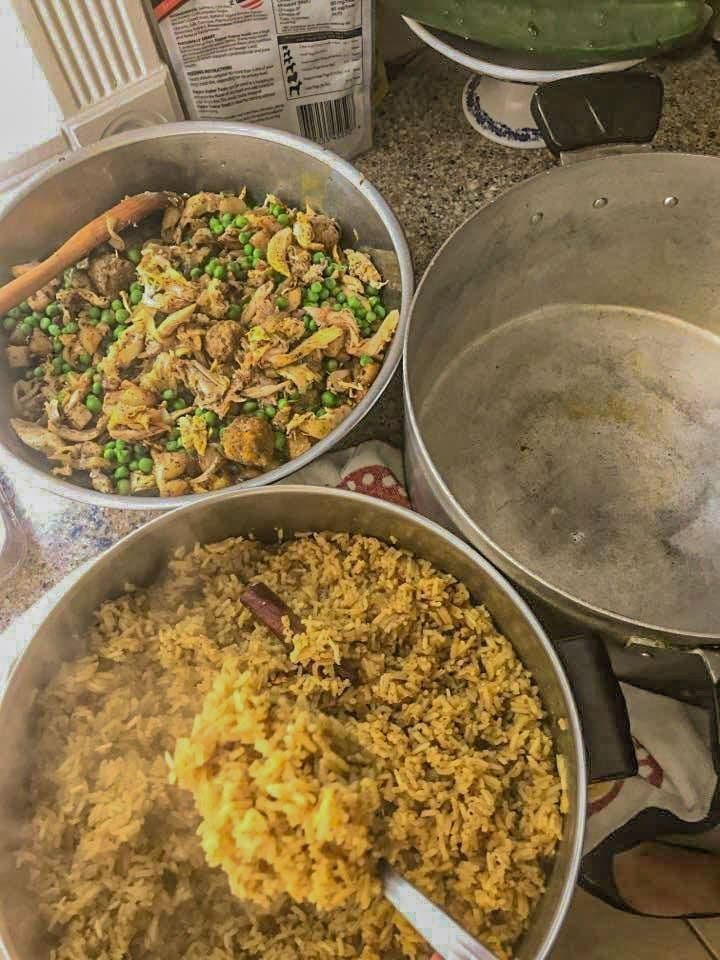 Biryani Serving Suggestions
Biryani is usually served in a large platter. Sliced boiled eggs decorate the parameter of the plate, while toasted almonds and raisins are sprinkled in the center. Once you have your serving on your plate, you top the rice with salad or "zalata" as it's called in Assyrian. I love sprinkling some of the salad dressing (usually olive oil and vinegar or lemon juice) over the entire plate. Talk about a well-balanced meal!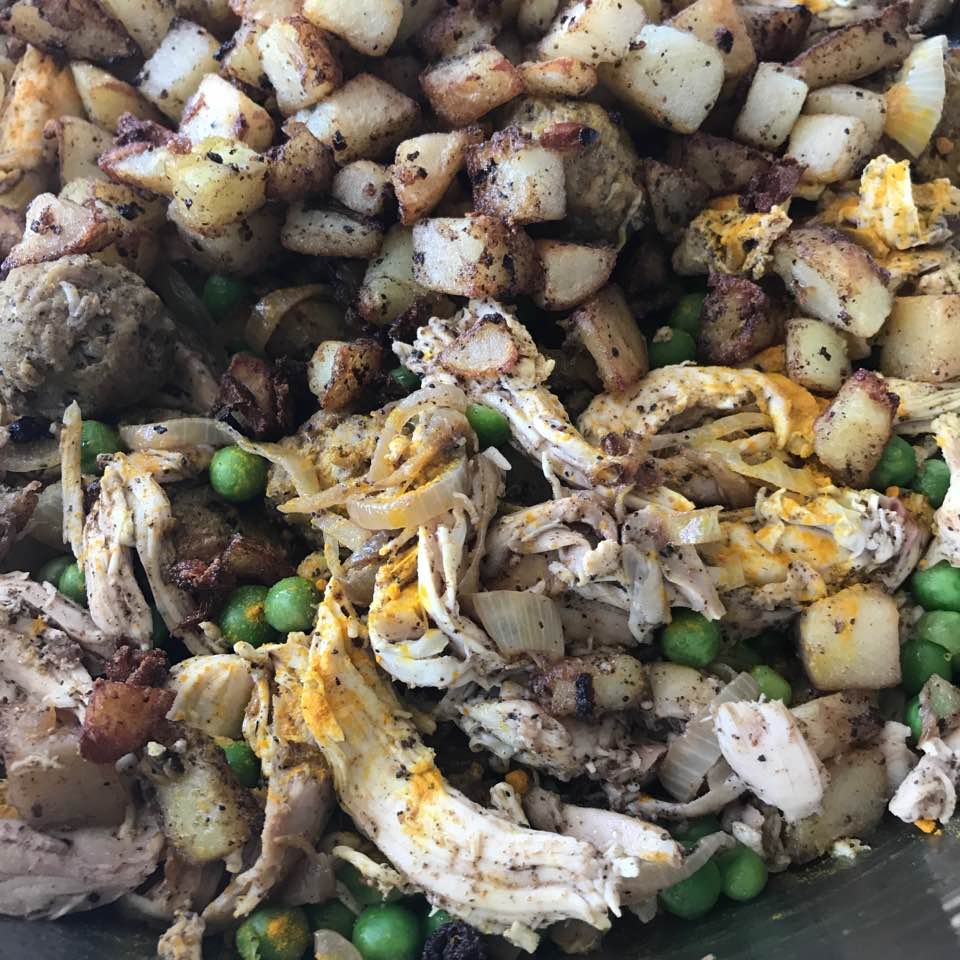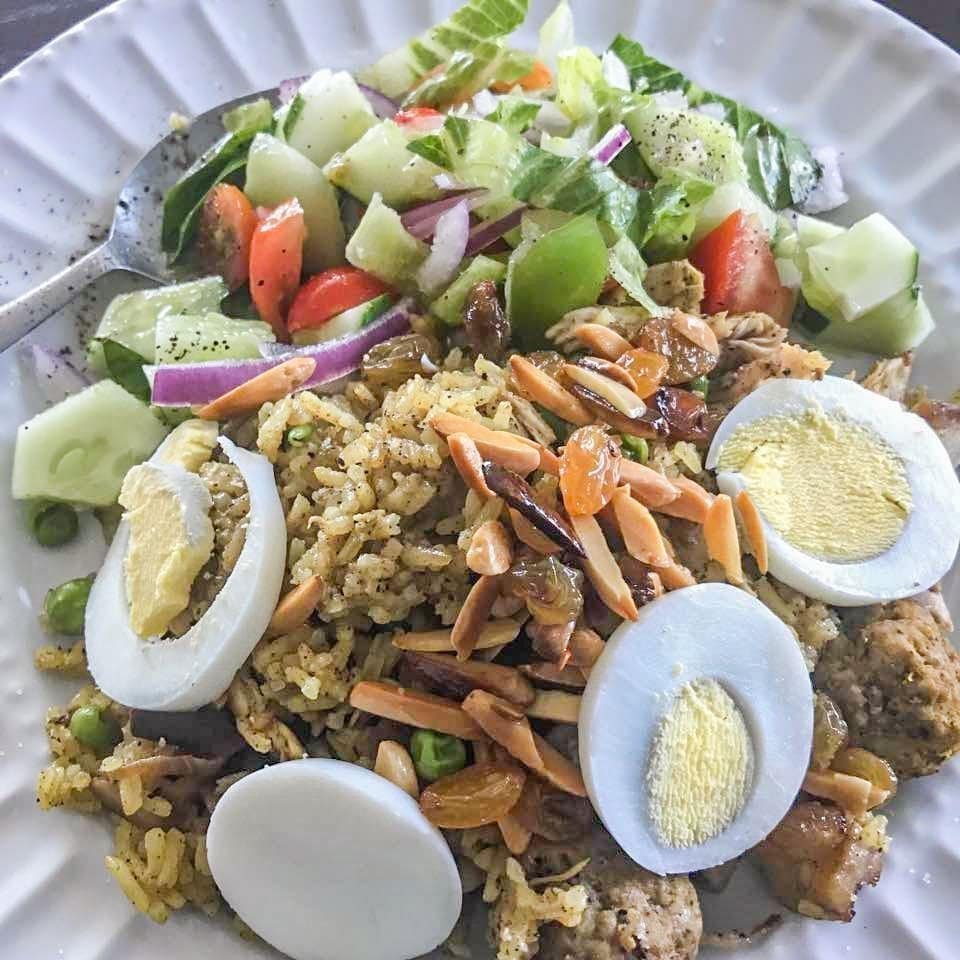 For other rice, recipes check out the following posts: Makloubi, Edamame Dill Rice, Vermicelli Rice.
Do you Pinterest? Please pin & share!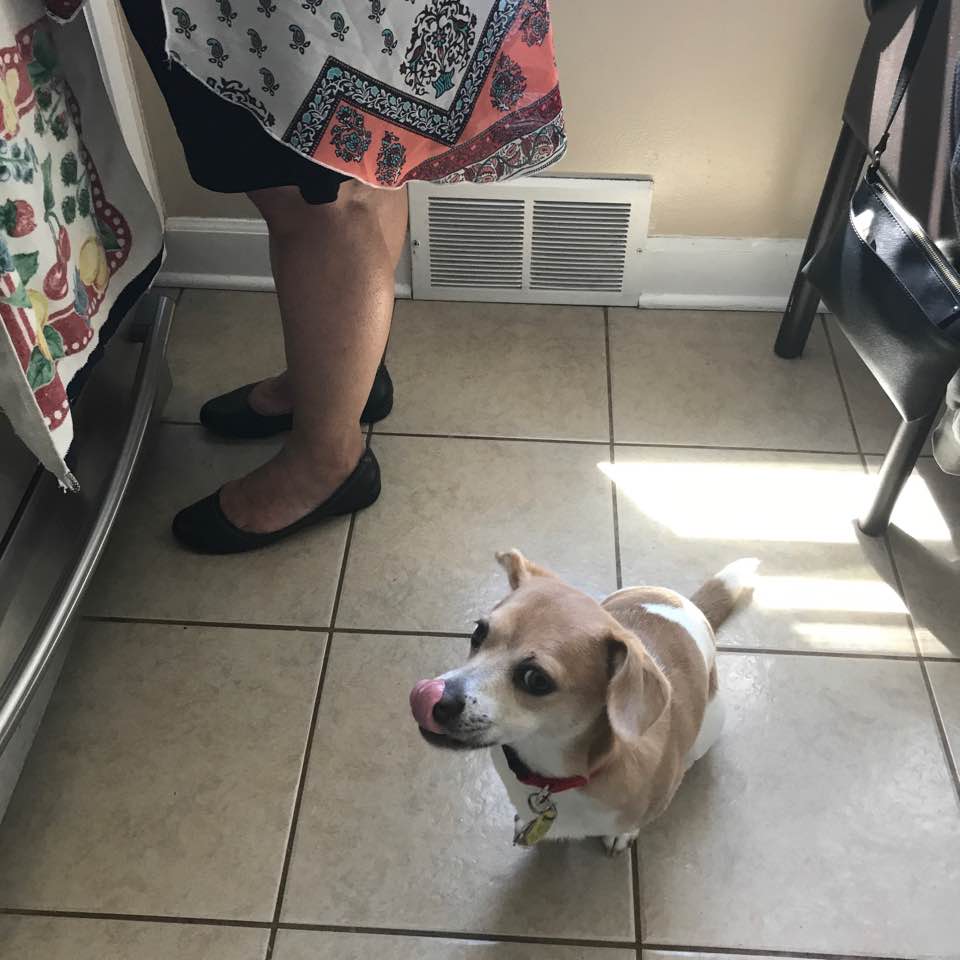 ---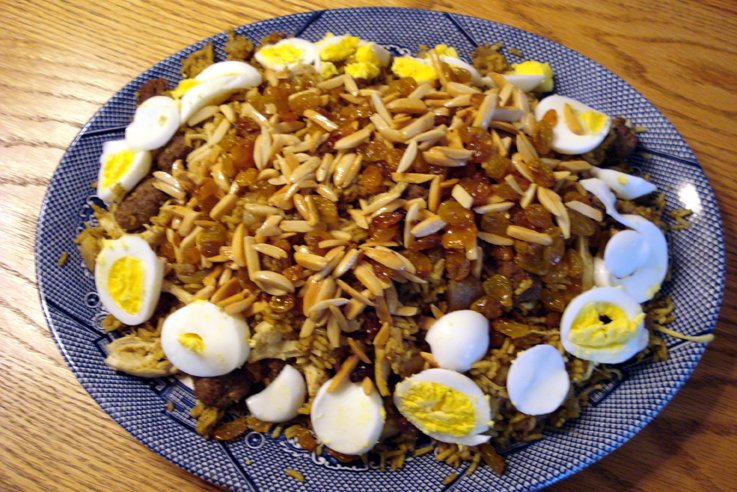 Beni's Biryani
Spicy, Assyrian rice full of meatballs, chicken, potatoes and more!
Print
Rate
Total Time:
1
hour
30
minutes
Ingredients
Meatballs
1

lb.

ground beef or turkey

1/2

tsp.

black pepper

1

tsp.

salt

1

tsp.

curry

1

tsp.

allspice

1

small

onion

minced
Other Ingredients:
2

medium

onions

5

medium

red potatoes

2

T

biryani spice mix

1/2

tsp.

black pepper

1

T

salt

divided

1/2

cup

vegetable oil

divided

1

rotisserie

chicken

2

cups

green peas

4

cups

jasmine rice

1

pinch

saffron threads

4

cups

chicken broth

1

sick

cinnamon

1/4

tsp.

cardamom

1

tsp.

turmeric

divided
Toppings:
4

boiled eggs

1/2

cup

slivered almonds

1/2

cup

raisins
Instructions
Mix all meatball ingredients and form into small, 1/2″ meatballs. Fry in 1 T vegetable oil, until browned. Set aside

Slice onions and sprinkle with 1 tsp. biryani spice. Fry in 1 T. vegetable oil until caramelized. Add to the meatballs.

Peel and dice potatoes and sprinkle with 1 tsp. salt, 1 teaspoon biryani spice, and 1/2 tsp. black pepper. Fry in 3 T. vegetable oil, or more, until the potatoes are cooked all the way through and golden brown. Add to the meatballs and onions.

Shred the meat off the rotisserie chicken and sprinkle with 1 tsp. biryani spice and a 1/2 tsp. turmeric. Add to the meatballs and vegetables. Mix in the green peas and set aside.

Wash and strain the rice. Add the saffron to a 1/4 cup hot water and allow to soak.

Meanwhile place the rice in a large pot, along with the chicken broth, remaining salt, and 2 tablespoons vegetable oil.

Mix in the remaining biryani spice, along with the cinnamon stick, cardamom, and turmeric. After the saffron has soaked for a while, strain the liquid into the rice and mix in.

Bring the rice to a boil, then decrease the temperature to low and cook the rice until tender, approximately 30 minutes. Remove the cinnamon stick.

Layer the rice and chicken/vegetable mixture in a large pot until both are used up.

Heat, covered, over a very low flame, to allow the flavors to meld together for 15 minutes or so.

Fry almonds and raisins in 1 T oil until golden in color.

Boil and slice eggs. Serve over the rice, along with the almonds and raisins. Serve with a side of salad.
Nutrition
Calories:
616
kcal
|
Carbohydrates:
73
g
|
Protein:
30
g
|
Fat:
23
g
|
Sodium:
910
mg
|
Fiber:
5
g