In this post, I'm sharing delicious Red Lentil Recipes that include appetizers (like these delicious Armenian Lentil kibbeh), soups, pancakes, and even a lentil dessert!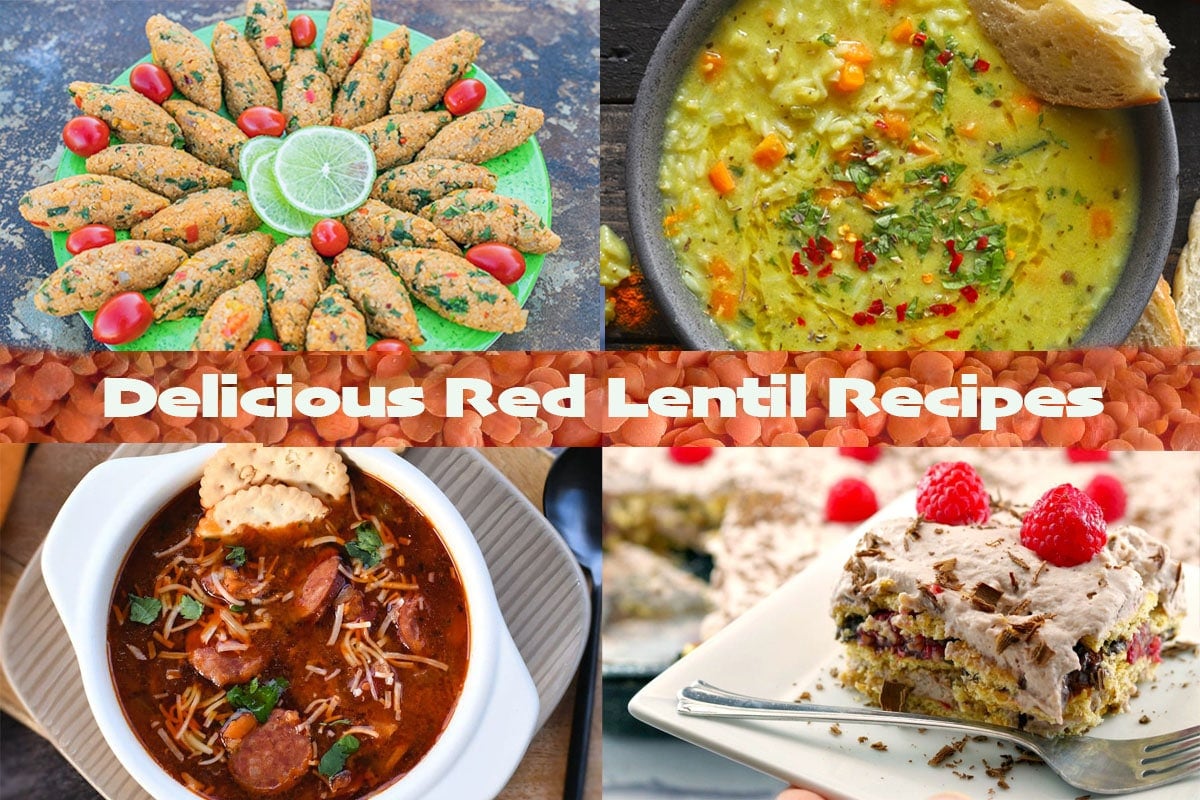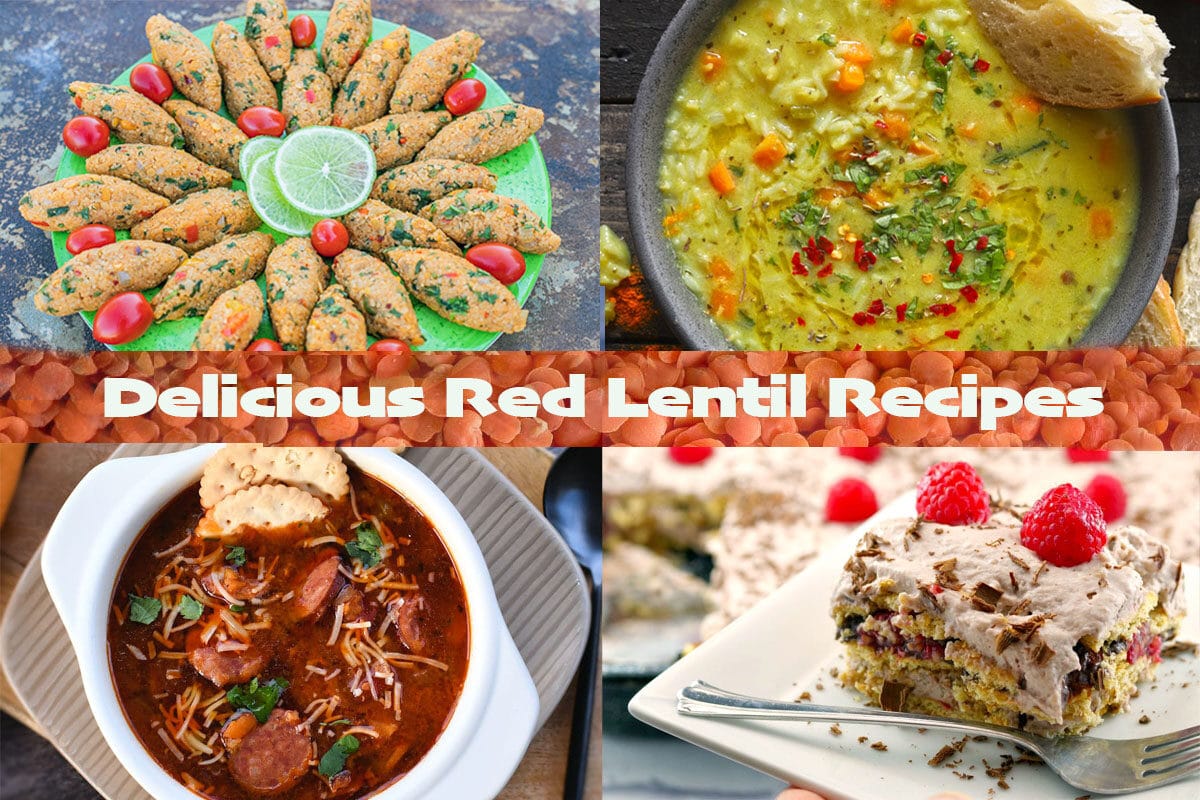 10 Lentil Recipes to add to your diet
Panty food recipes are currently all the rage, with people searching for ways to use canned and dry goods. That's why I'm focusing on recipes that you can make with what's currently in your pantry (hopefully).
Armenian Lentil kibbeh Recipe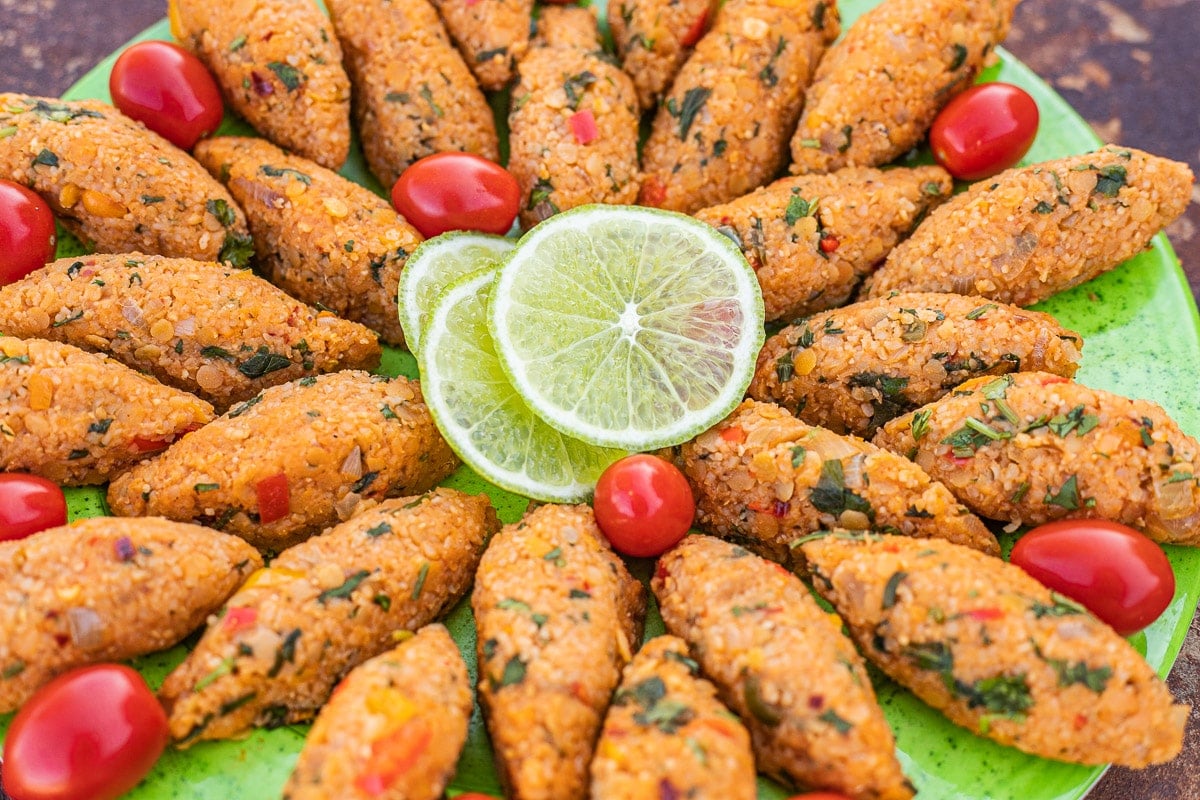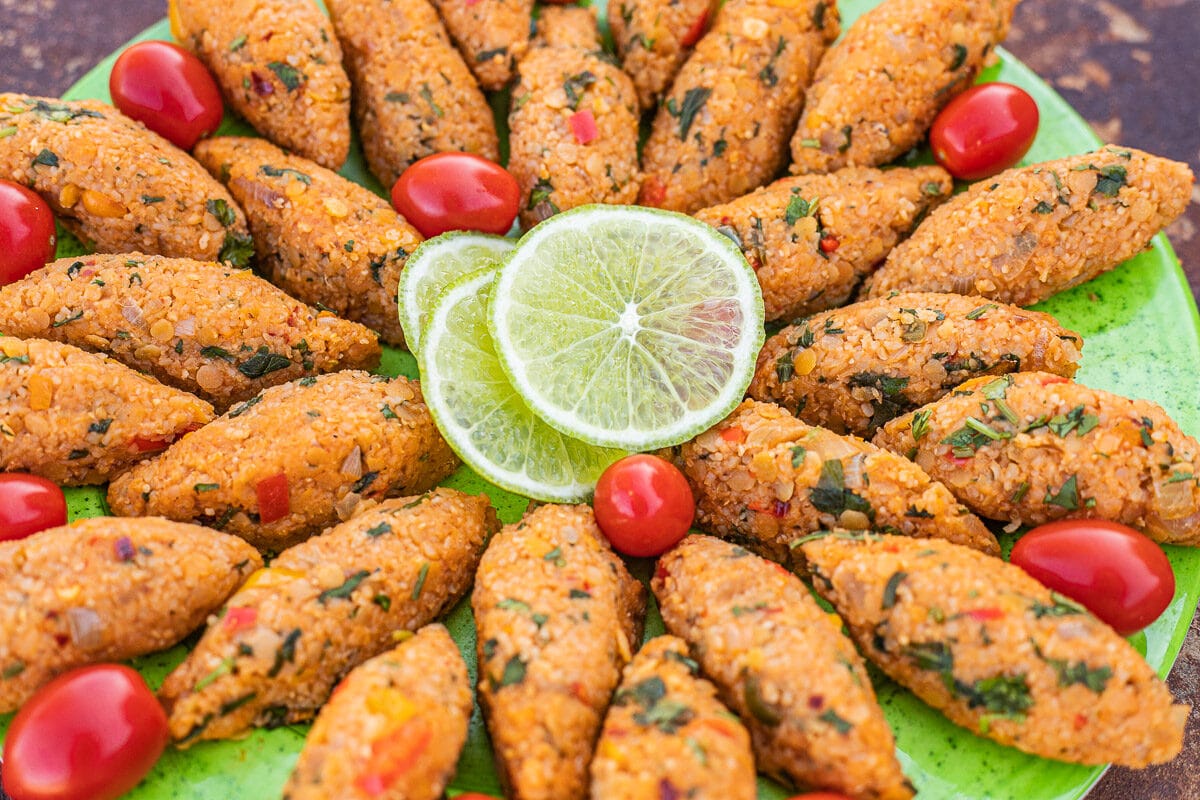 Get ready to fall in love with this delicious Vegan Kibbeh Recipe. These flavorful football-shaped patties are made with a mixture of red lentil, bulgur, peppers, onions, and spices. This makes them both nutritious and quite addicting! (hildaskitchenblog.com)
---
Red Lentils with Poached Eggs
This rustic, hearty meal of Red Lentils with Poached Eggs is ready in just 20 minutes. Red Lentils are cooked in fire-roasted diced tomatoes which give the dish so much flavor. Topped with a perfectly cooked runny poached egg, this is a great meatless recipe. (babaganosh.org)
---
Armenian Lentil Stew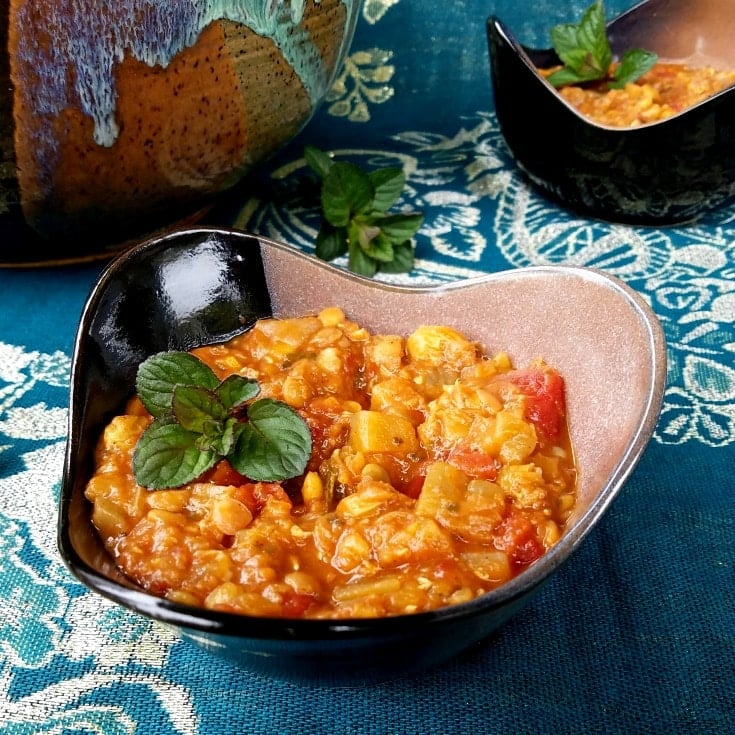 Armenian Lentil Stew is a thick, rich medley of eggplant, peppers, tomatoes, onions, golden raisins, and lentils, all flavored with a savory-sweet blend of traditional herbs and spices. Naturally vegan and gluten-free, it is wonderful alone or served over a bowl of rice or bulgar. (thegoodheartedwoman.com)
---
Red Lentil Chocolate Dessert Lasagna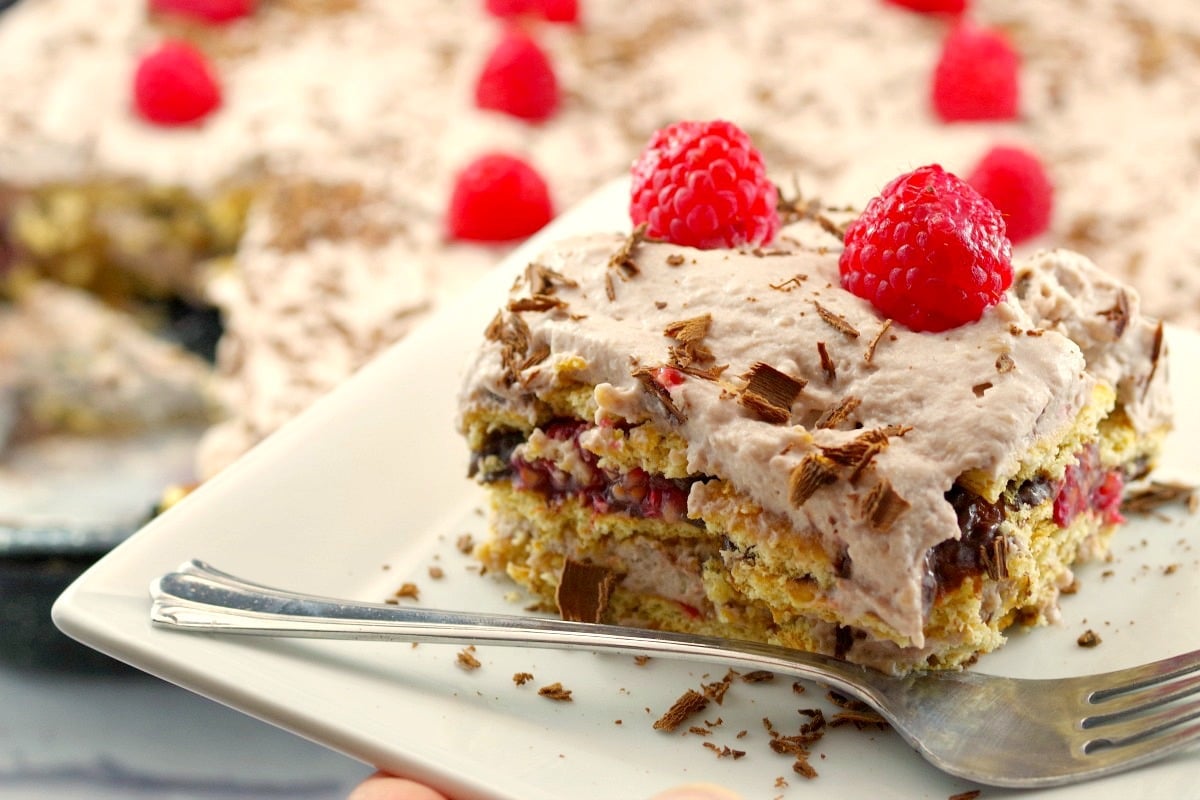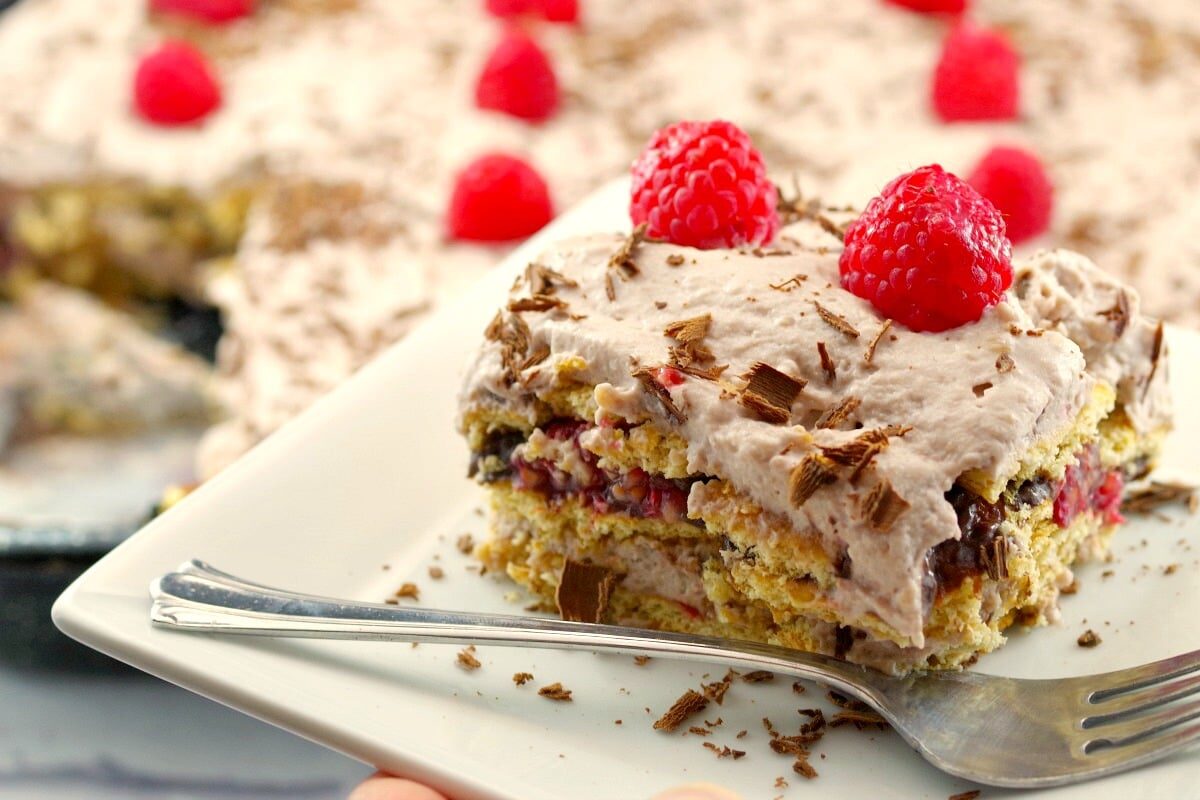 This No-Bake Chocolate Raspberry Lentil Dessert Lasagna is a great healthy dessert recipe option for your next dinner gathering or potluck. Now you can have your dessert and healthy food too! (foodmeanderings.com)
---
Instant Pot Kielbasa and Lentils soup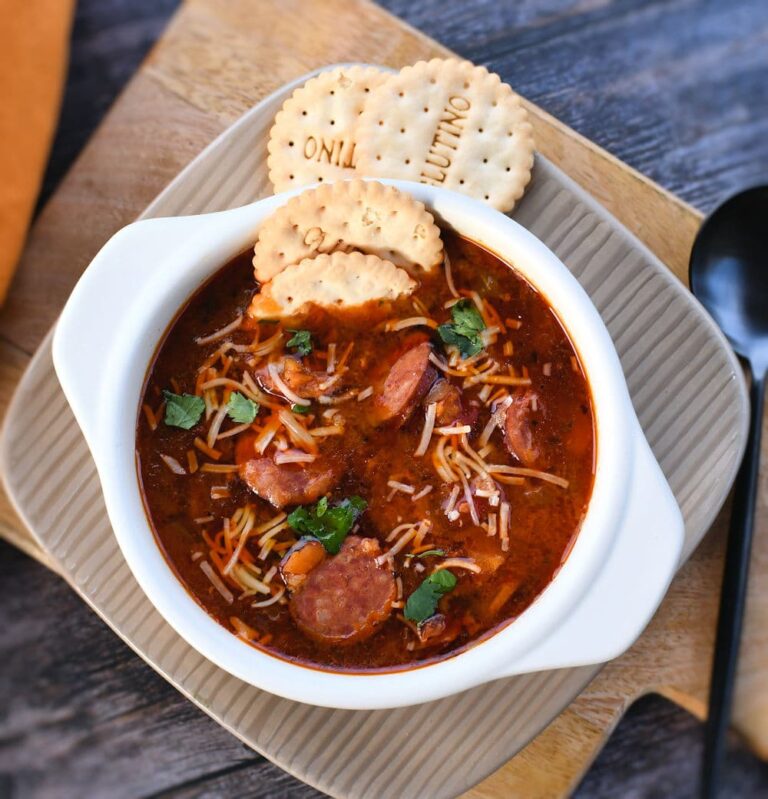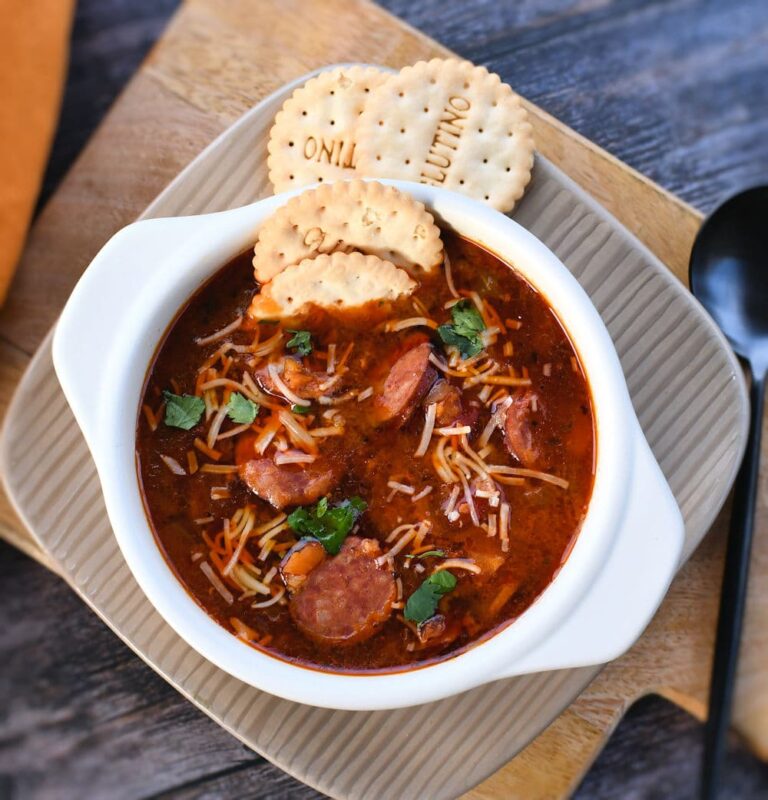 Warm and hearty, our quick Instant Pot Kielbasa and Lentils Soup recipe is perfect for this unexpected cold front coming through right now. There is just the perfect amount of spicy heat and flavor from the chorizo to really give this lentil recipe a punch that will keep you warm, even if you need to stack firewood. (24bite.com)
---
Fluffy Vegan Protein Pancakes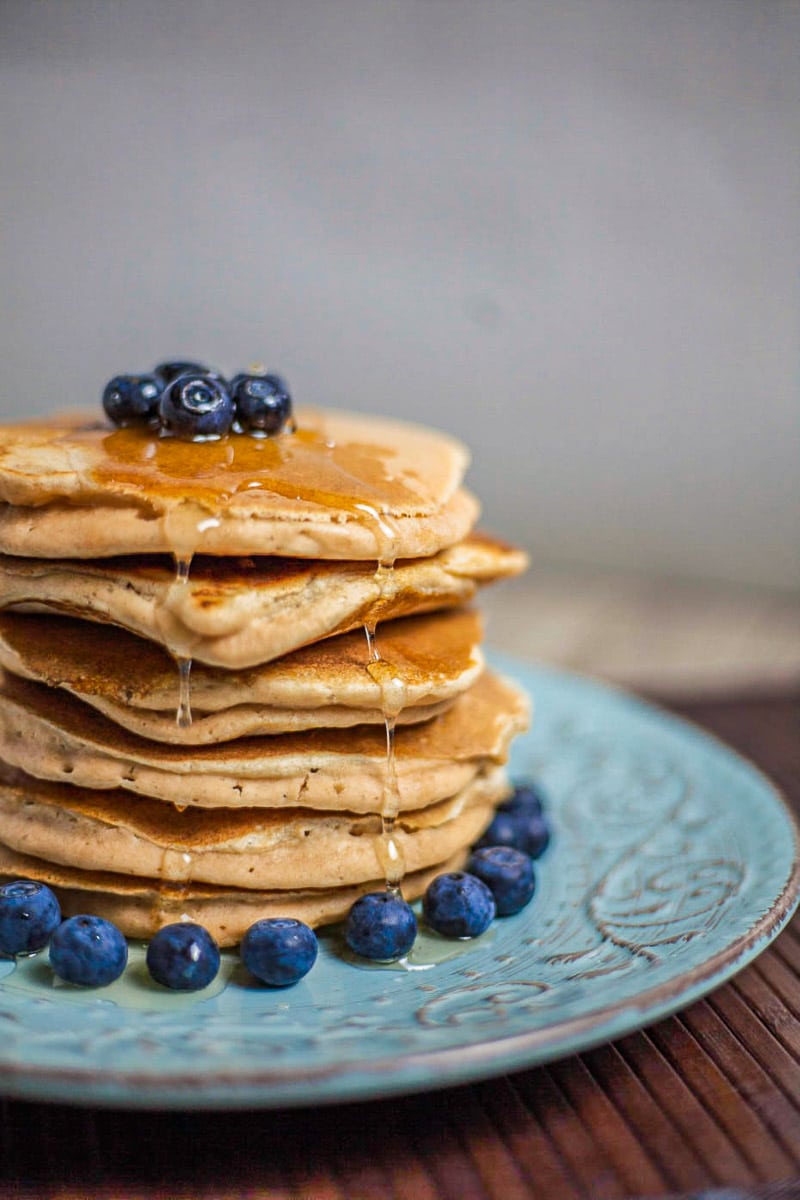 Can you make pancakes without eggs? Sure you can. Imagine a light and Fluffy Vegan Protein Pancakes without eggs and milk that contains extra protein. No, I have not added any protein powders, but all-natural red lentils. (mypureplants.com)
---
Vegan Lentil Chili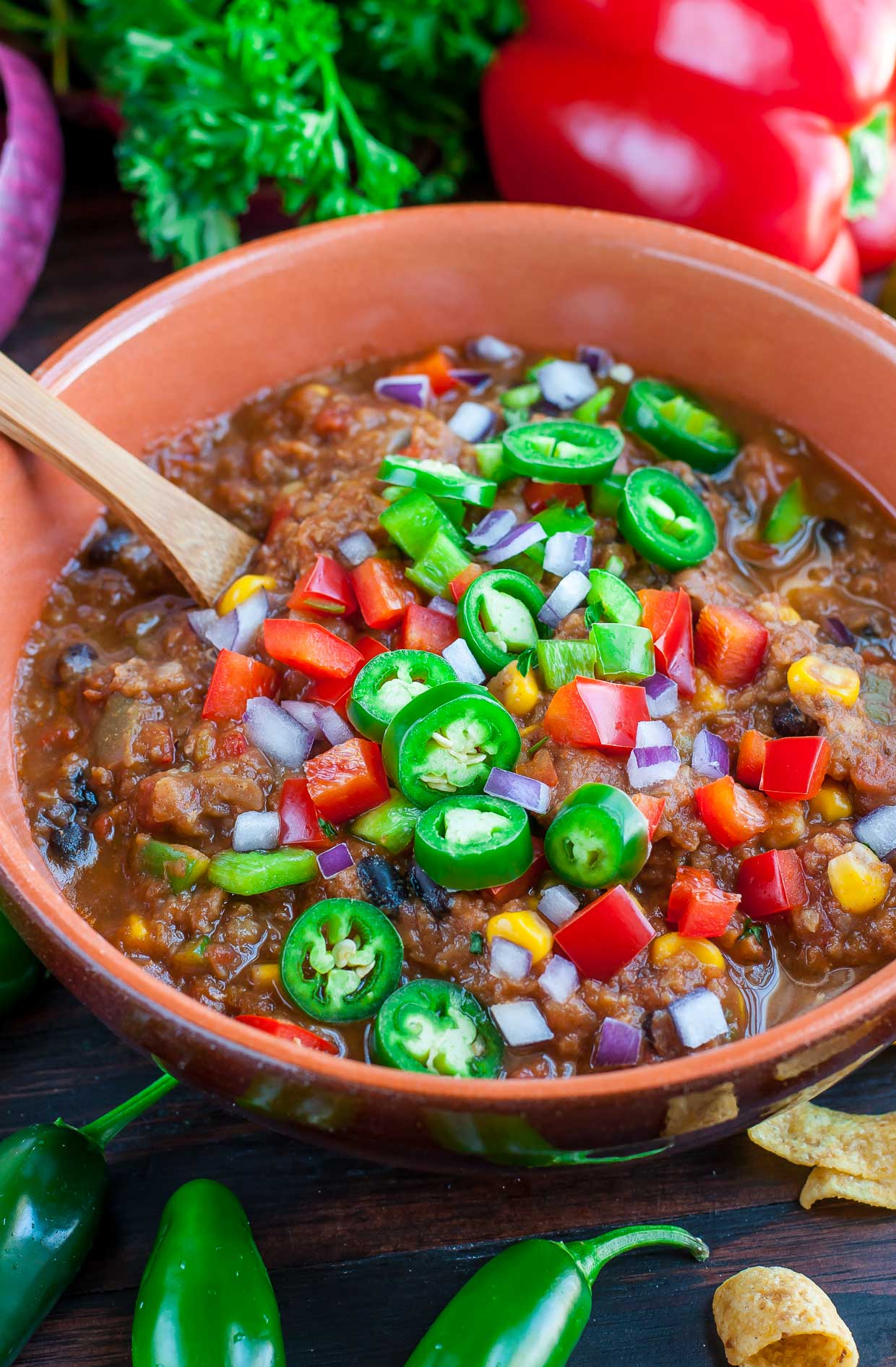 This deliciously easy Vegan Lentil Chili is sure to impress! With stove-top, Instant Pot, and slow cooker versions all in this post, you can whip it up any way you choose with minimal effort. Whoo! (peasandcrayons.com)
---
Instant Pot Red Lentil Curry Soup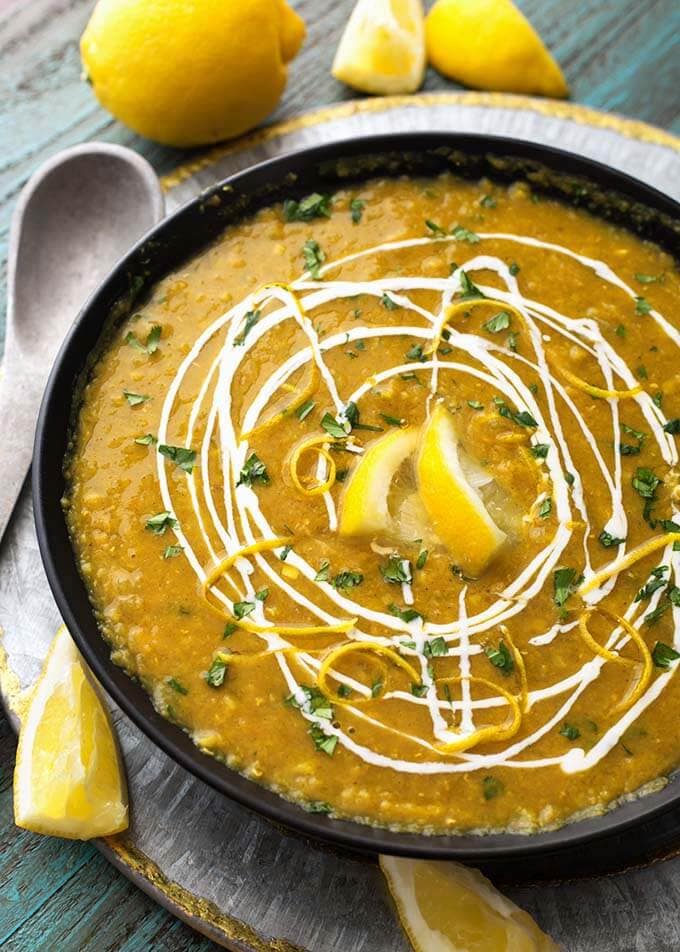 The warm spices of a curry dish are among the most comforting to me. Add them to soup and you have comfort food in a bowl! This recipe is for Instant Pot Red Lentil Curry Soup. A dish I had at a bed and breakfast on one of my trips to Utah. (simplyhappyfoodie.com)
---
Fire Roasted Tomato and Lentil Soup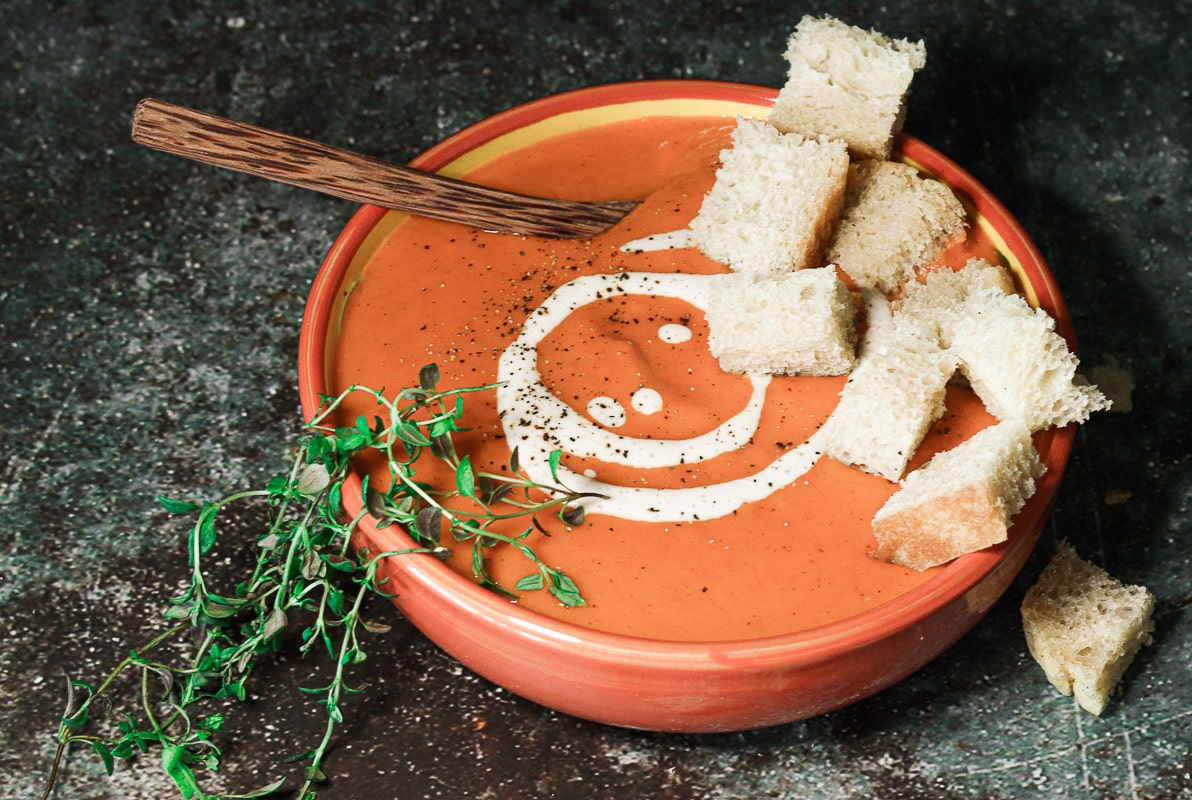 This Fire Roasted Tomato and Lentil Soup is the grown-up version of the boring, canned ones that you'll kick to the curb after making my version!
---
Instant Pot Mulligatawny Soup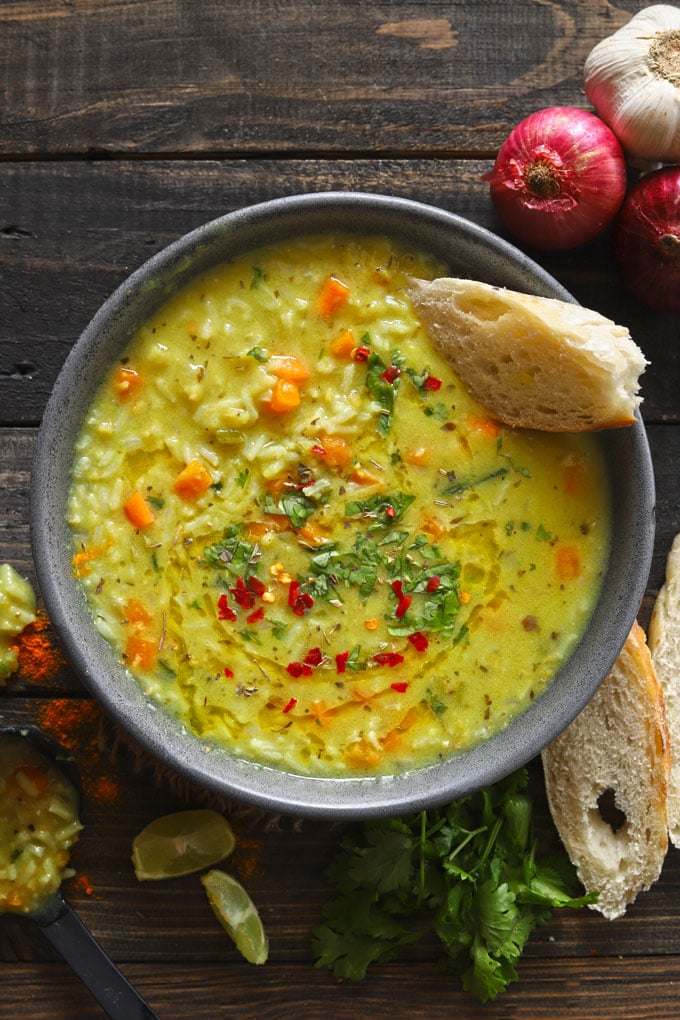 Mulligatawny Soup is classic gluten-free, vegan, one-pot creamy lentil soup. It has lentils, rice, vegetables, spices, and my favorite coconut milk. All these fulfilling ingredients make this 10 minute instant pot soup a perfect weeknight dinner. (funfoodfrolic.com)
---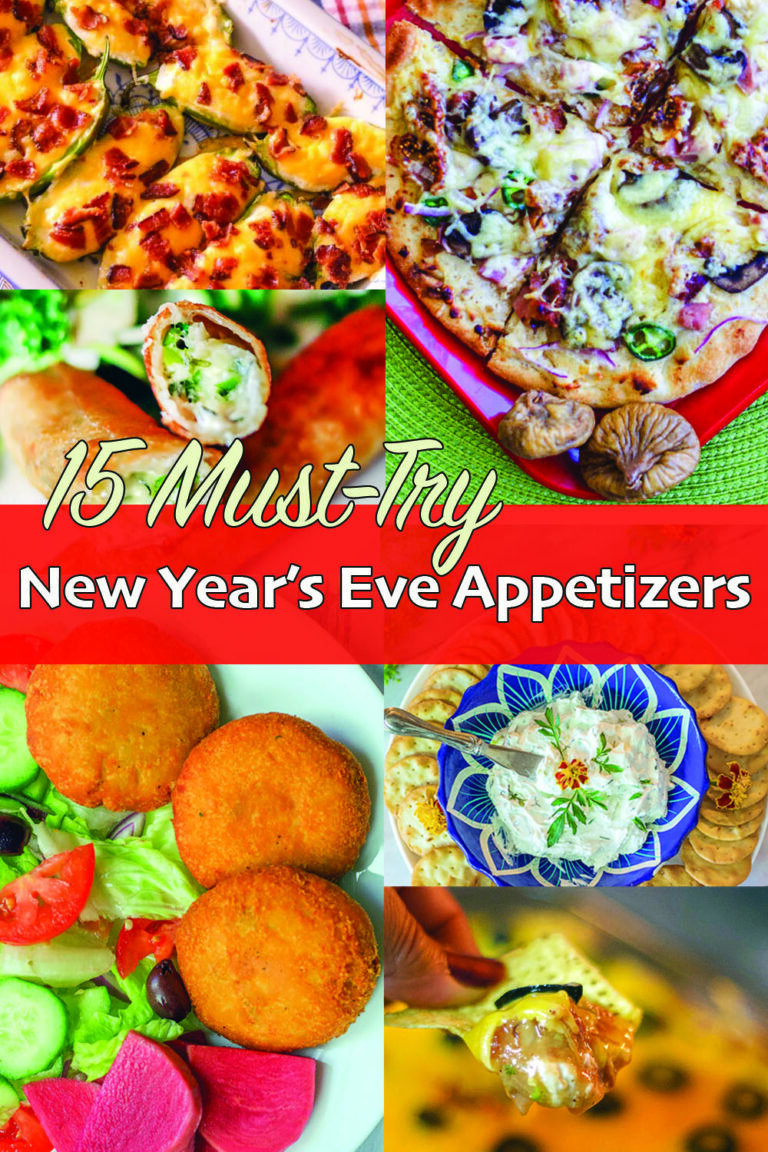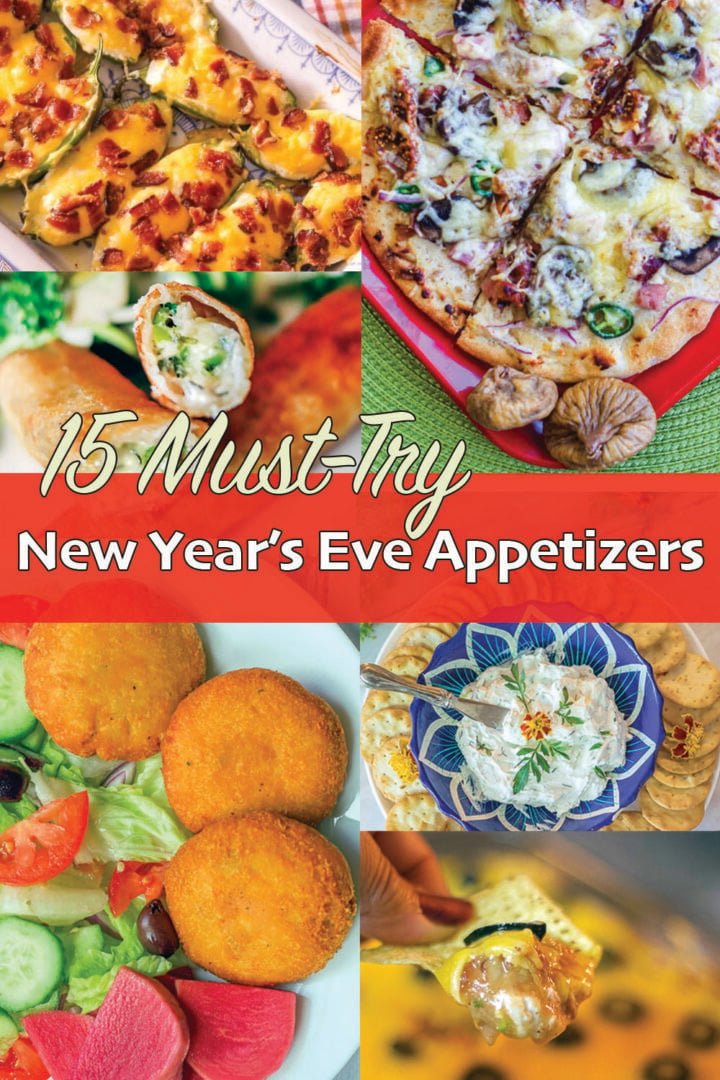 Tried this recipe? Please leave a star ⭐️⭐️⭐️⭐️⭐️ rating in the recipe card below and/or a review in the comments section further down the page.

You can also stay in touch with me through social media by following me on Instagram, Pinterest, and Facebook!