Recently we purchased a new electric smoker to replace the smoker we wore out after years of use. Curious about what are we've been smoking? Here are just some of the meats we've been smoking: fish, octopus, pork ribs, tri-tip, and brisket. What did you think we were smoking? 😉 But seriously, each of those meats mentioned requires its own method of cooking. For example, the use of specific marinades, dry rubs, or even wet rubs. Some of the meats require only a few hours to smoke, while others are smoked for 24-48 hours! However, when it comes to tri-tip or beef brisket, this Santa Maria Dry Rub is an absolute must.
 What Is Santa Maria Dry Rub?
Before we look at what Santa Maria dry rub is, let's look at where Santa Maria is. The Santa Maria Valley is situated midway along California's Central Coast, in Santa Barbara County. This beautiful city is located approximately 3-1/2 hours north of Los Angeles. Santa Maria is known for its wineries, breweries, recreation, and Santa Maria-style barbecue. Santa Maria-style barbecue dates back to the mid-1800s when local ranchers cooked Spanish-style feasts for their Mexican ranch hands.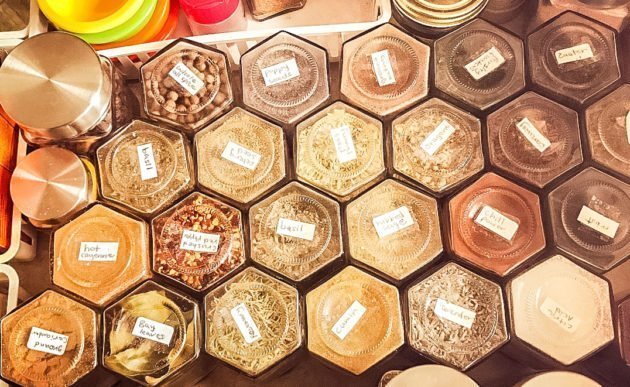 What is Dry Rub?
A dry rub is a mixture of spices and herbs, used to flavor meat. These spices are "rubbed" into the meat to impart their rich flavor. Dry rubs usually contain some of the following spices: paprika, salt, pepper, garlic, onion powder, and chili powder. Additionally, herbs used in dry rubs include sage, rosemary, oregano, and thyme. You can purchase dry rubs at your local grocery stores, or you can make your own mixture. However, you may not want to recreate the wheel, in which case, simply follow this easy, and versatile Santa Maria dry rub!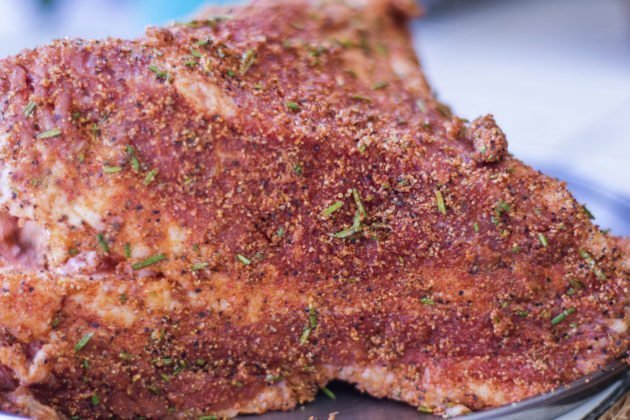 What is the Difference Between Dry Rub and Wet Rub? 
The answer to this question might seem pretty obvious to some, but there are those who don't have the cooking gene and might need further explanation. Adding any liquid to "dry rub" instantly transforms it into a "wet rub." This could be a small amount of liquid, to make a thick paste, which can be smeared on the meat to flavor it. The paste may also be thinned out by adding more liquid. Some possible wet rub liquids include wine, beer, whiskey, vinegar, oil, and fruit juice. You can easily add any of these liquids to this dry rub recipe to make a wet rub. How you use this recipe is totally up to you and your imagination!
This rub is enough to use on 4-pound tri-tip or brisket.
Do you Pinterest? Please pin and share!
---
If you love this recipe, please give it a 5-star rating! Also, be sure to check out these other tasty recipes: Mexican Carne Asada, Pulled Pork, and Pork Dry Rub Seasoning.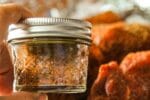 Santa Maria Dry Rub Recipe
Authentic Santa Maria style dry rub seasoning.
Cuisine:
American, Spanish
Ingredients
1

T.

salt

1

T.

black pepper

1

T.

paprika

1

T.

fresh rosemary

minced

2

tsp.

garlic powder

2

tsp.

onion powder

1

tsp.

cayenne pepper

(optional)
Instructions
Mix all the ingredients until thoroughly combined.

Use at once, or store in an airtight-jar for later use. These quantities are enough for a 3-4 lb. tri-tip roast.

If storing for later use, leave out the fresh rosemary and add prior to using.
Nutrition Facts
Santa Maria Dry Rub Recipe
Amount Per Serving (8 g)
Calories 10
% Daily Value*
Total Fat 0g 0%
Sodium 874mg 36%
Total Carbohydrates 2g 1%
Protein 0g 0%
* Percent Daily Values are based on a 2000 calorie diet.