Baharat is a Middle Eastern spice blend used throughout the Middle East and the Mediterranean region. This Baharat recipe is similar to Indian Garam Masala. It is made with an array of aromatic spices that are sure to enhance your dishes!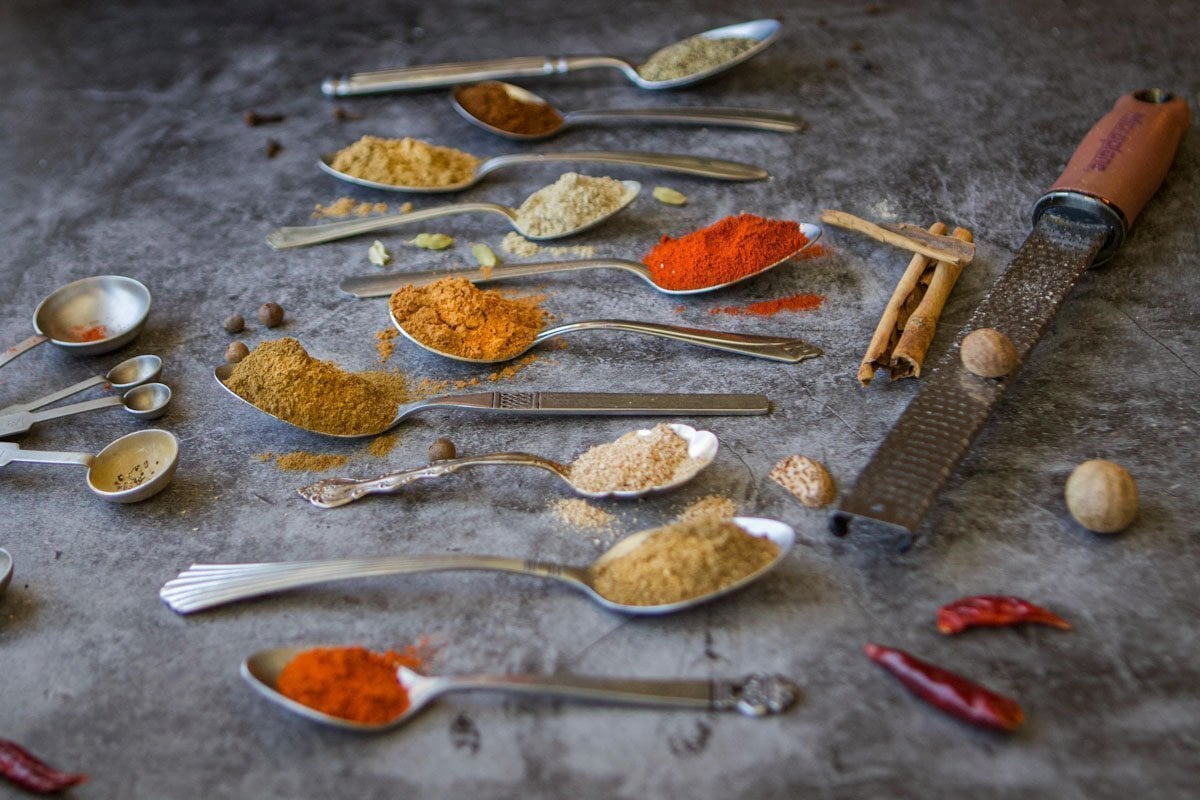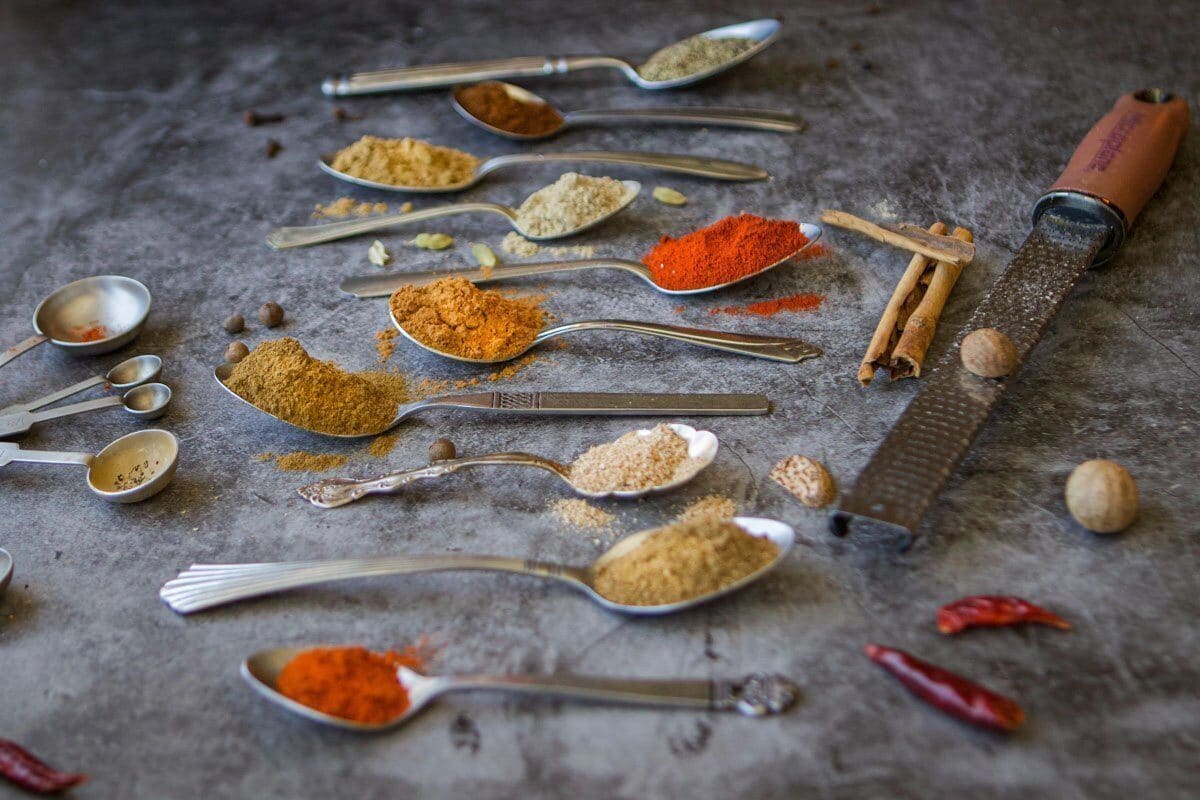 Although you can purchase Baharat pre-made, there's nothing like making it yourself. For best results, be sure to use fresh spices when making this Baharat Seasoning.
What is Baharat made of?
The Turkish word "Baharat" means "spices." Additionally, it is also referred to as "Middle Eastern 7 spice."
There are no two Baharat recipes that are exactly the same. Everyone seems to have their own spice blend. However, there are some spices that are almost always found in most Baharat recipes.
Let's look at the usual Baharat recipe ingredients, along with some optional ones.
Main Baharat recipe Ingredients
black pepper
cumin
coriander
cardamom
cloves
nutmeg
cinnamon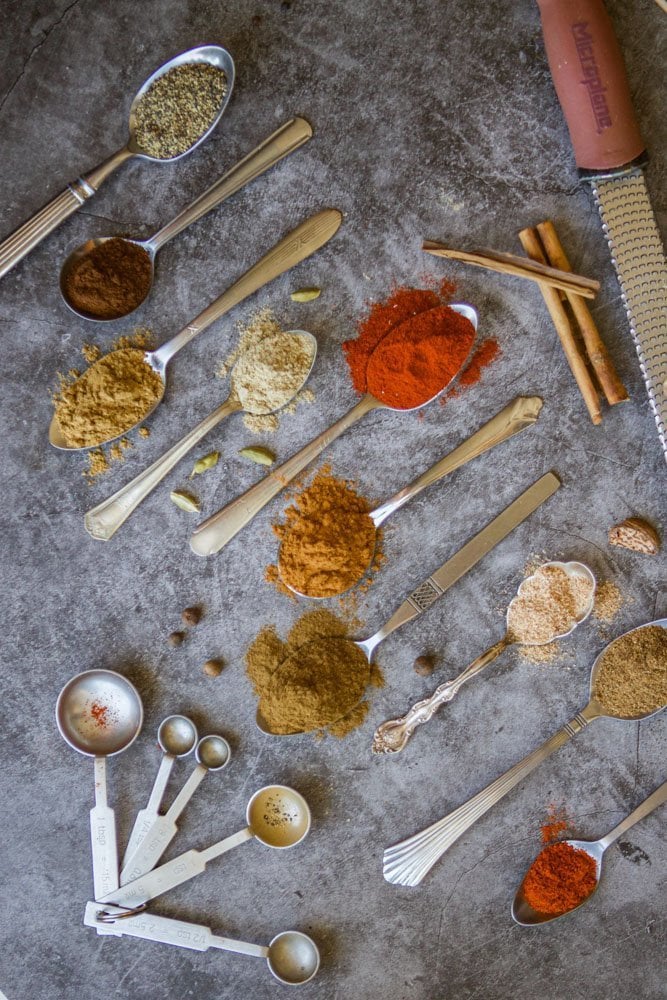 Additional Baharat Ingredients
allspice
paprika
ginger
chili powder
cayenne
turmeric
saffron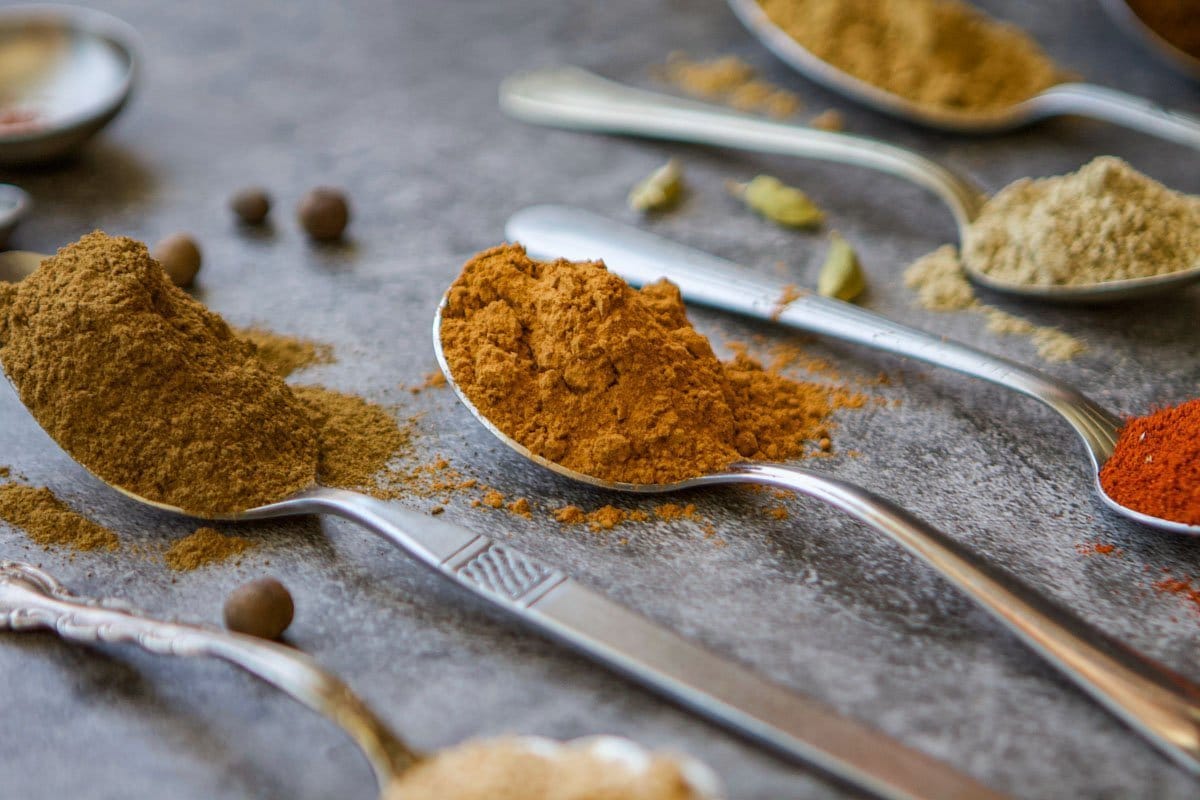 What Can You Substitute for Baharat?
Since Baharat is a blend of many spices, it's hard to pick just one spice to replace it. However, similar spice, known as "Ras el hanout," would be a great substitute.
"Ras el hanout" in Arabic means "heap of the shop." This is to imply that the spice includes the best spices the shop has to offer.
Ras el hanout usually contains the same spices as Baharat, along with ginger, mace, and fenugreek.
You can also use my Biryani Spice recipe, which has a lot of the same spices.
Another option is to use any of the following spices that you have on hand: black pepper, allspice, paprika, coriander, cumin, cinnamon, cardamom, nutmeg, cloves, and chili.
However, make sure you keep the same proportions used in this recipe.
If you're making a batch, make note of the spices omitted, so that you can purchase and add them to the Baharat spice mix at a later time.
Are Baharat and Allspice the Same?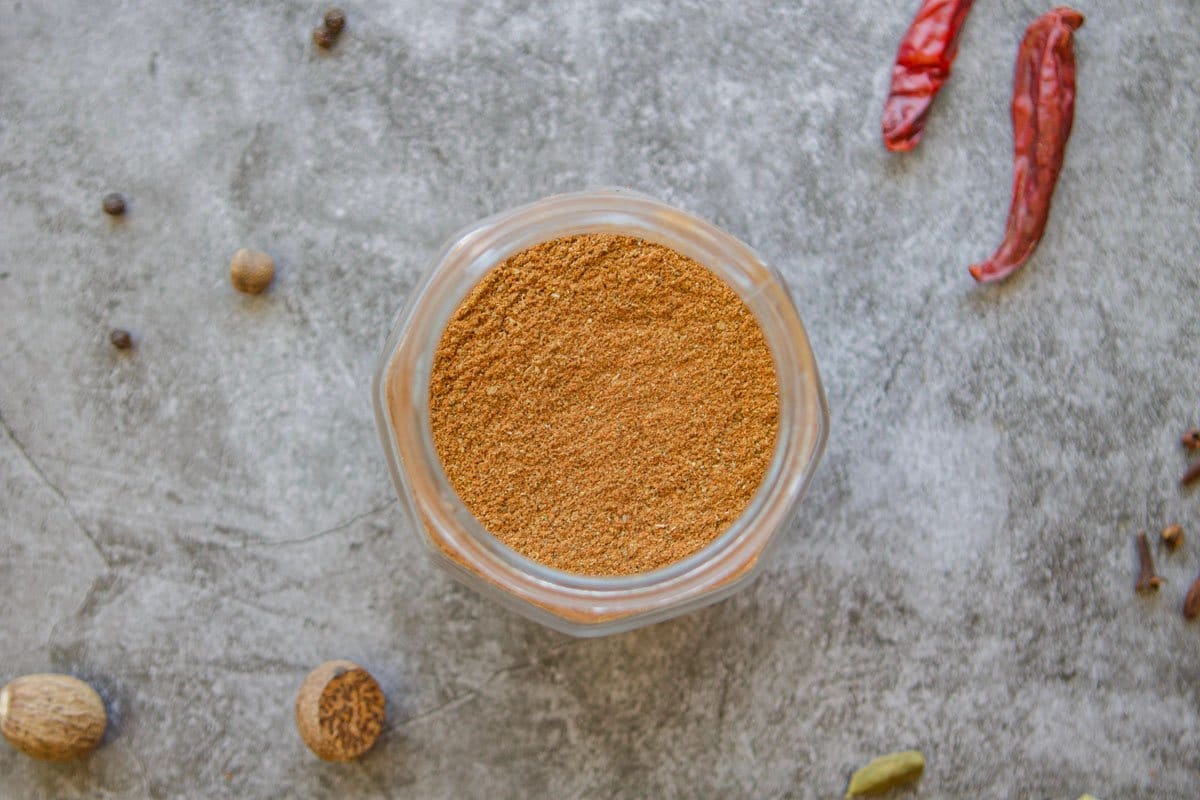 I actually had this conversation, or should I say, an argument, with one of my sisters once. My sister, who will remain anonymous, actually insisted that Baharat and Allspice were the same.
What my dear sister was not aware of is that Allspice is actually the name of a berry, and doesn't mean "all-spice" as in "a mixture of all spices."
To prove that I was right, I had to bring home an allspice berry to prove my point.
Furthermore, I have been asked if Allspice and Five Spice are the same. Again, the answer would be "no." As already mentioned Allspice is a berry and not a spice combination.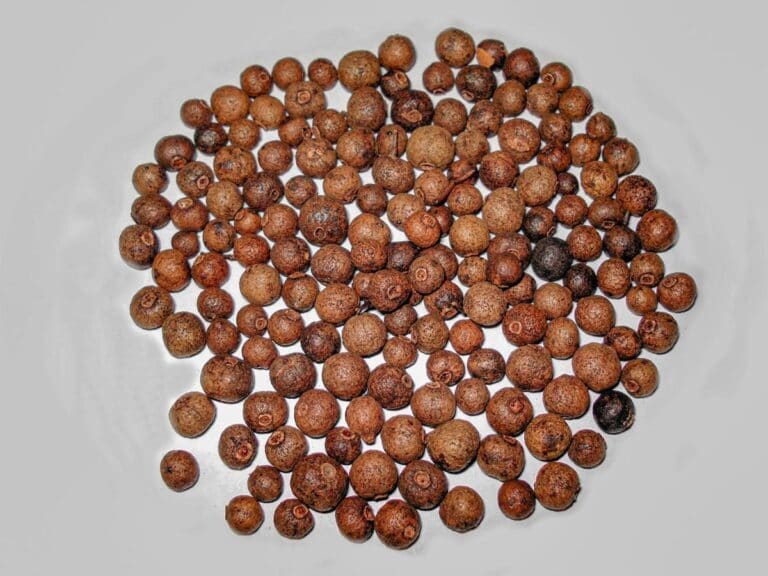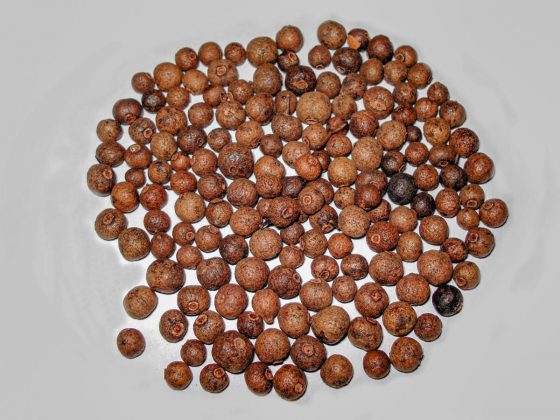 How to Make this Baharat Recipe using Whole Spices
If you have the time, and patience, an even better option for making Baharat Spice Blend is to use fresh seeds and spices. Start by toasting the seeds to bring out their flavors.
Add black peppercorns, cumin seeds, cardamom pods, allspice berries, coriander seeds, whole cloves, whole nutmeg, chili peppers, and cinnamon stick to a hot cast-iron pan.
Toast until aromatic. Allow spices to cool before handling.
Remove nutmeg, and grate separately.
Grind the remaining spices in batches using a spice or coffee grinder.
Mix all the spices together and store in an airtight container.
Ways to Use This Baharat Recipe
Baharat can be used to season meat, chicken, and fish. It is also used to flavor soups and stews. However, my favorite way to use Baharat is in Chicken Biryani (Spicy yellow rice, loaded with shredded chicken, meatballs, potatoes, and onions).
You can also use Baharat to season the filling in Assyrian Egg Rolls (Bourak), and in Kubba filling. Another great way to use this spice is in Kofta Kabob.
STAY IN TOUCH WITH ME THROUGH SOCIAL MEDIA!
Tried this recipe? Snap a picture and tag #hildaskitchenblog on Instagram.
Like my page on Facebook.
Do you Pinterest? Pin & share this recipe!
Middle Eastern Baharat Spice Blend
A must in Middle Eastern cooking, bahart is a spice mix used in many recipes.
Print
Rate
Ingredients
1

T

black pepper

1

T

cumin

1

T

coriander

1

T

paprika

1

T

allspice

1½

tsp

cinnamon

1½

tsp

cardamom

1

tsp

cloves

1

tsp

nutmeg

½ to 1

tsp

cayenne or chili powder
Instructions
Using a funnel, pour the spice blend in a small jar and seal.

Nutrition
Serving:
1
T.
|
Calories:
18
kcal
|
Carbohydrates:
3
g
|
Protein:
1
g
|
Fat:
1
g
|
Saturated Fat:
0
g
|
Cholesterol:
0
mg
|
Sodium:
11
mg
|
Fiber:
1
g
|
Sugar:
0
g