Have you ever heard of nigella seeds? Assyrians use these tiny but flavorful seeds in kileche but they are also used in many cuisines worldwide. Despite their many uses, they're not the most easy-to-find ingredient. In this guide, I'm going to discuss some nigella seed substitutes that might already be in your pantry!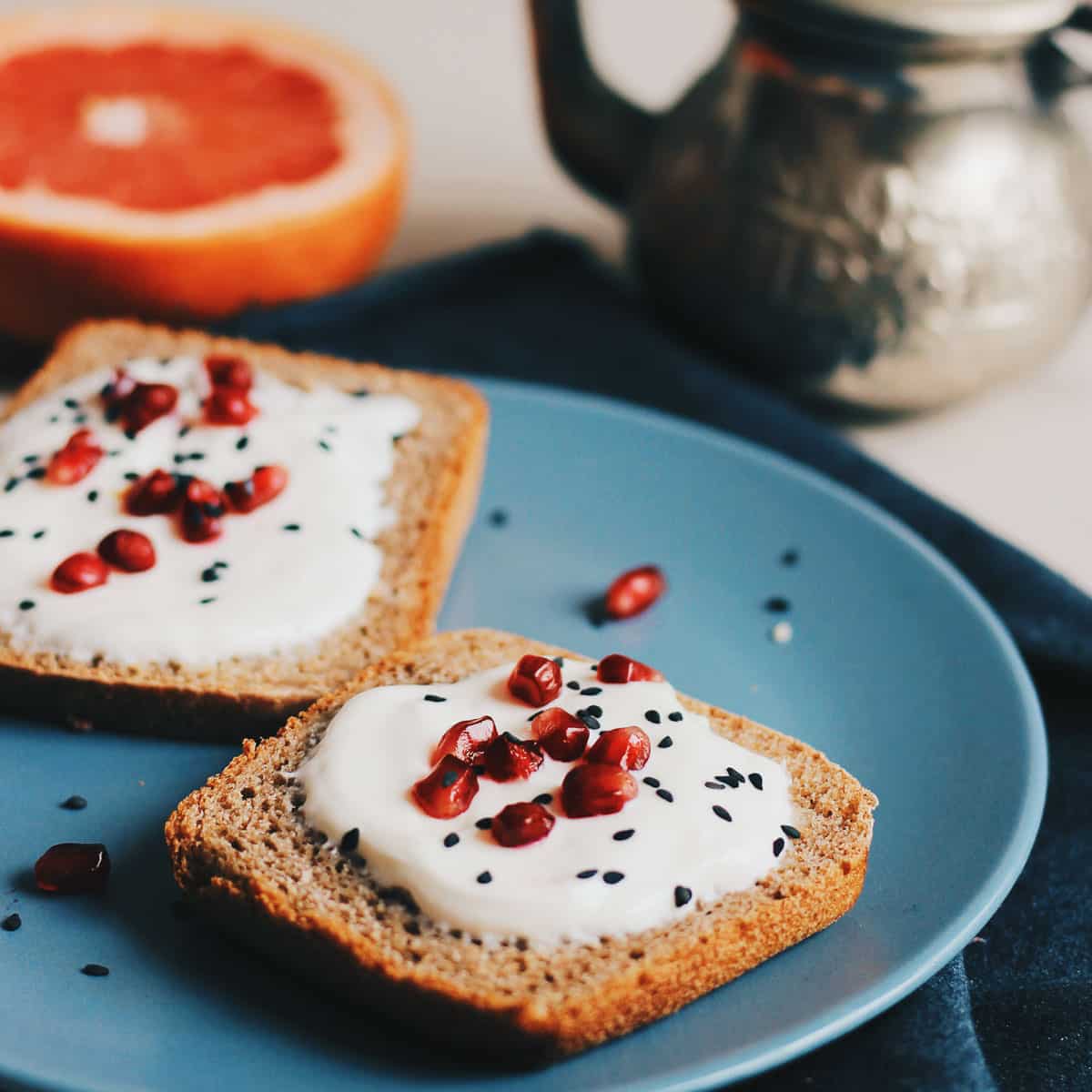 Although nigella seeds are one of the oldest spices used worldwide, they aren't as widely known today as they once were. Because of this, they can be difficult to find. Thankfully, there are many nigella seed alternatives that they can be substituted with.
Jump to:
What Are Nigella Seeds?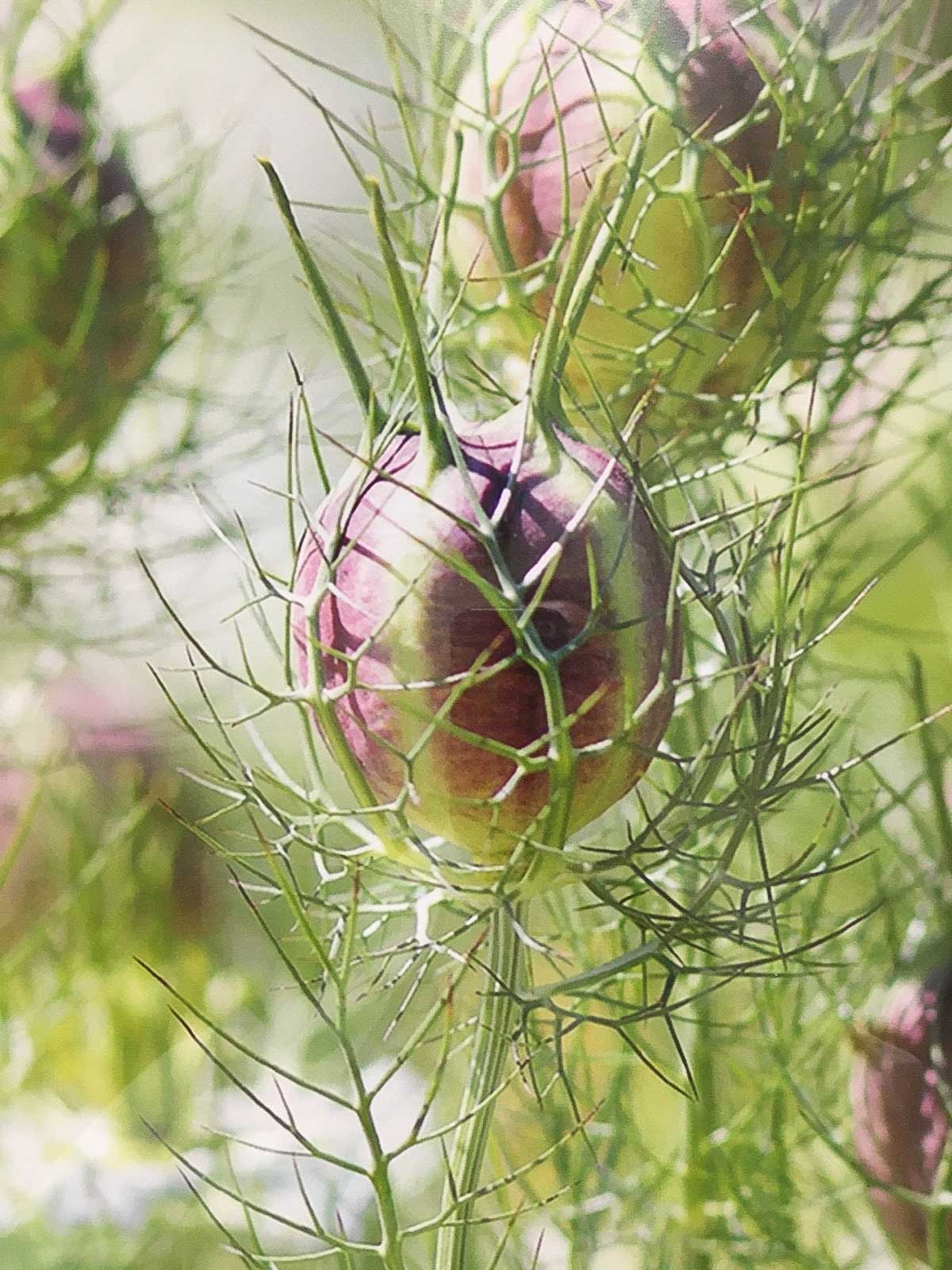 Nigella seeds, also known as Kalonji, حبة السوده (habit soda), or "black seed", come from the flowering plant nigella sativa, which is indigenous to the Middle East, India, and North Africa.
Although nigella seeds are sometimes referred to by other names like black cumin, black caraway, or black sesame seed, these are all misnomers. While cumin, caraway, and sesame seeds are sometimes used as nigella seed substitutes, none of these are closely related to nigella seeds. Nigella sativa belongs to the Ranunculaceae family of flowers, along with flowers such as delphinium and buttercup.
What Do Nigella Seeds Taste Like?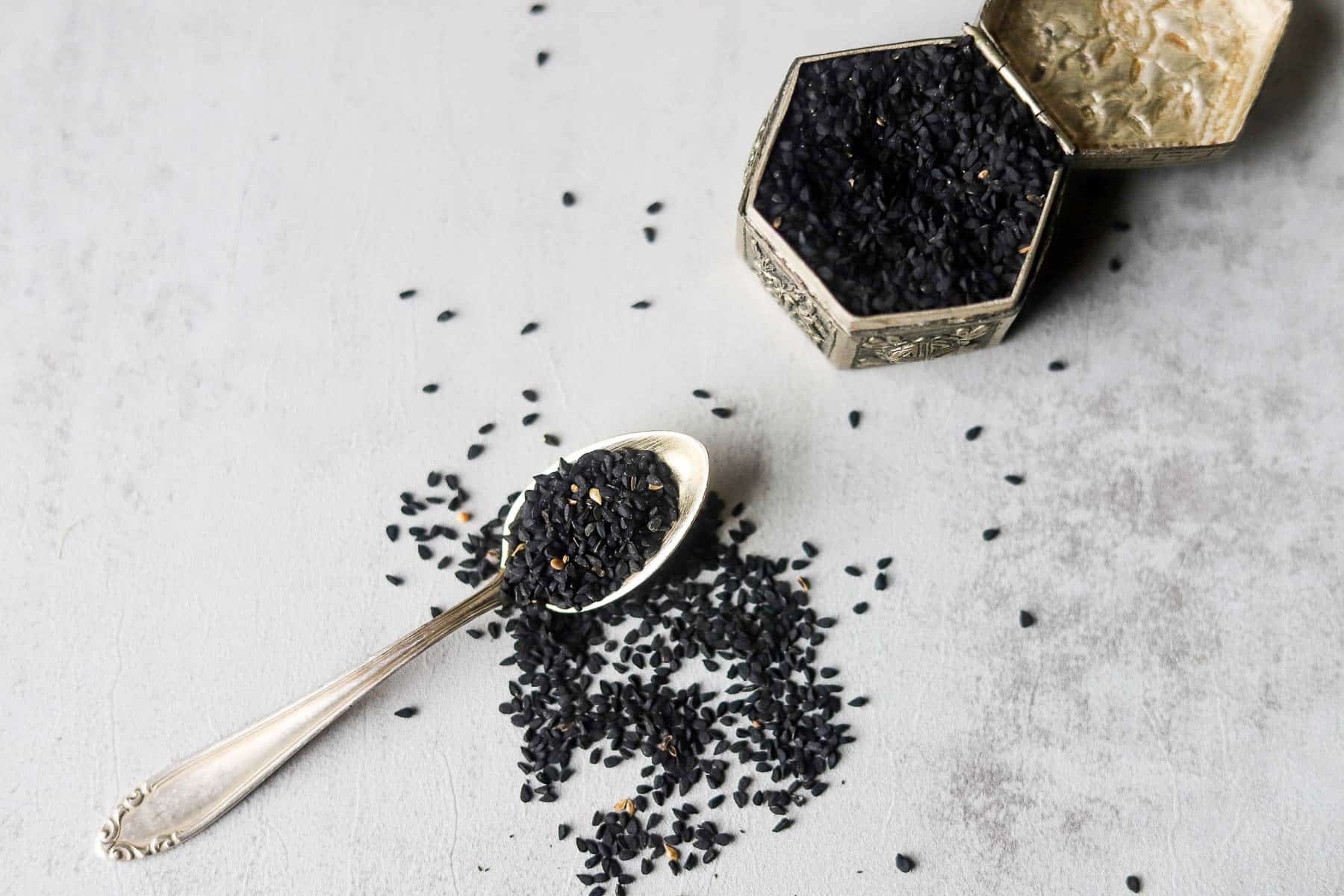 Nigella seeds have a unique flavor that no two people seem to experience quite the same way. Some people claim they taste like cumin or coriander, others say they have a subtle nutty flavor and others say they are mild and sweet like peanuts. I personally think they have more of a savory, peppery taste like black pepper or fresh oregano with a hint of onion.
What Are The Benefits Of Nigella Seeds?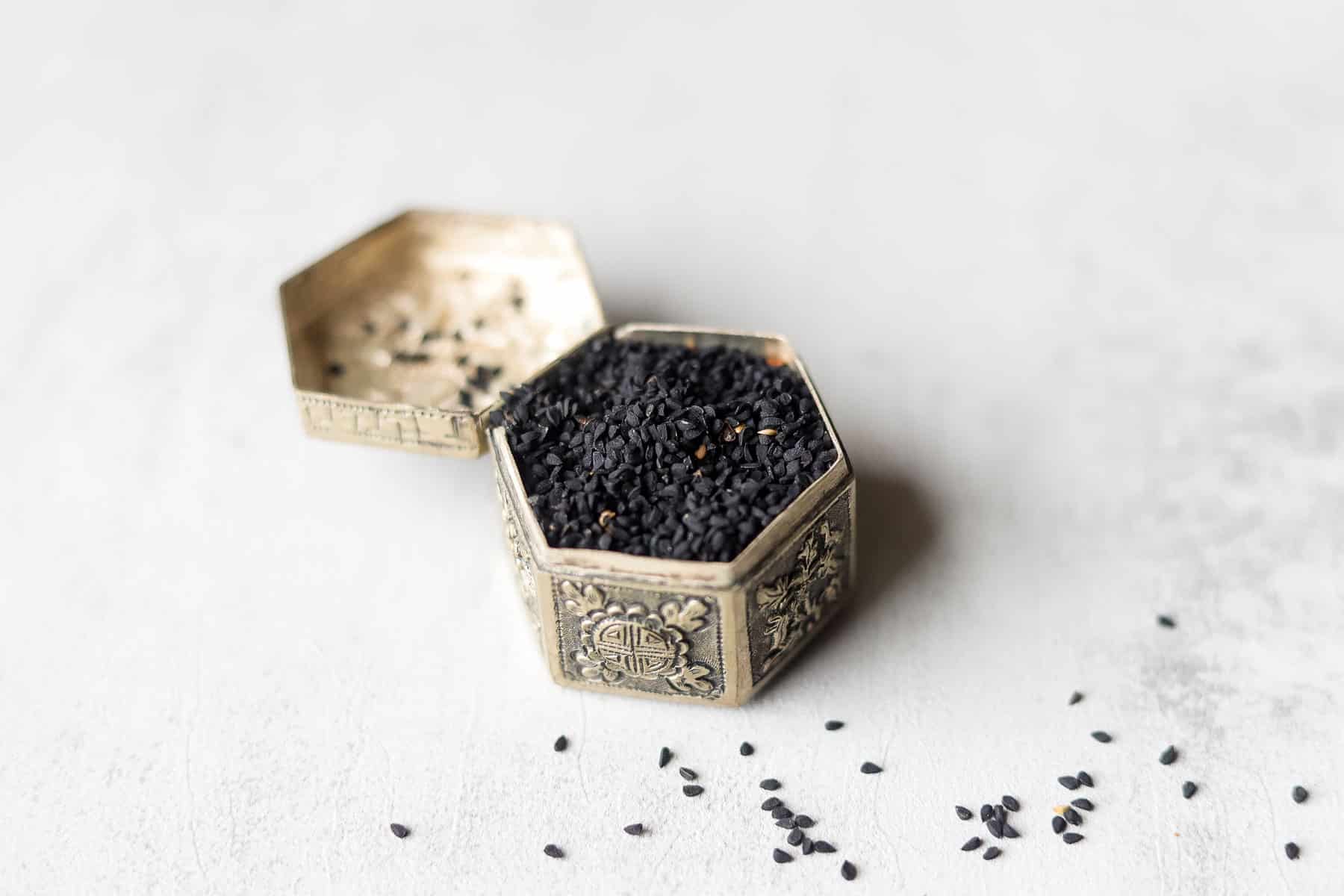 One thing to consider when picking a substitute for nigella seeds is that not all alternatives will have the same benefits. Nigella seeds, in addition to being used as a spice, have also been utilized for centuries for their medicinal properties. Nigella seeds are a rich source of antioxidants, are highly protein-dense, and are rich in minerals. Because of these properties, many people take supplements or use oils extracted from nigella seeds.
While little conclusive research has been done, it has been suggested that nigella seeds may lower cholesterol, improve blood pressure, alleviate inflammation, and even aid in cancer prevention.
What Kind Of Recipes Are They Used In?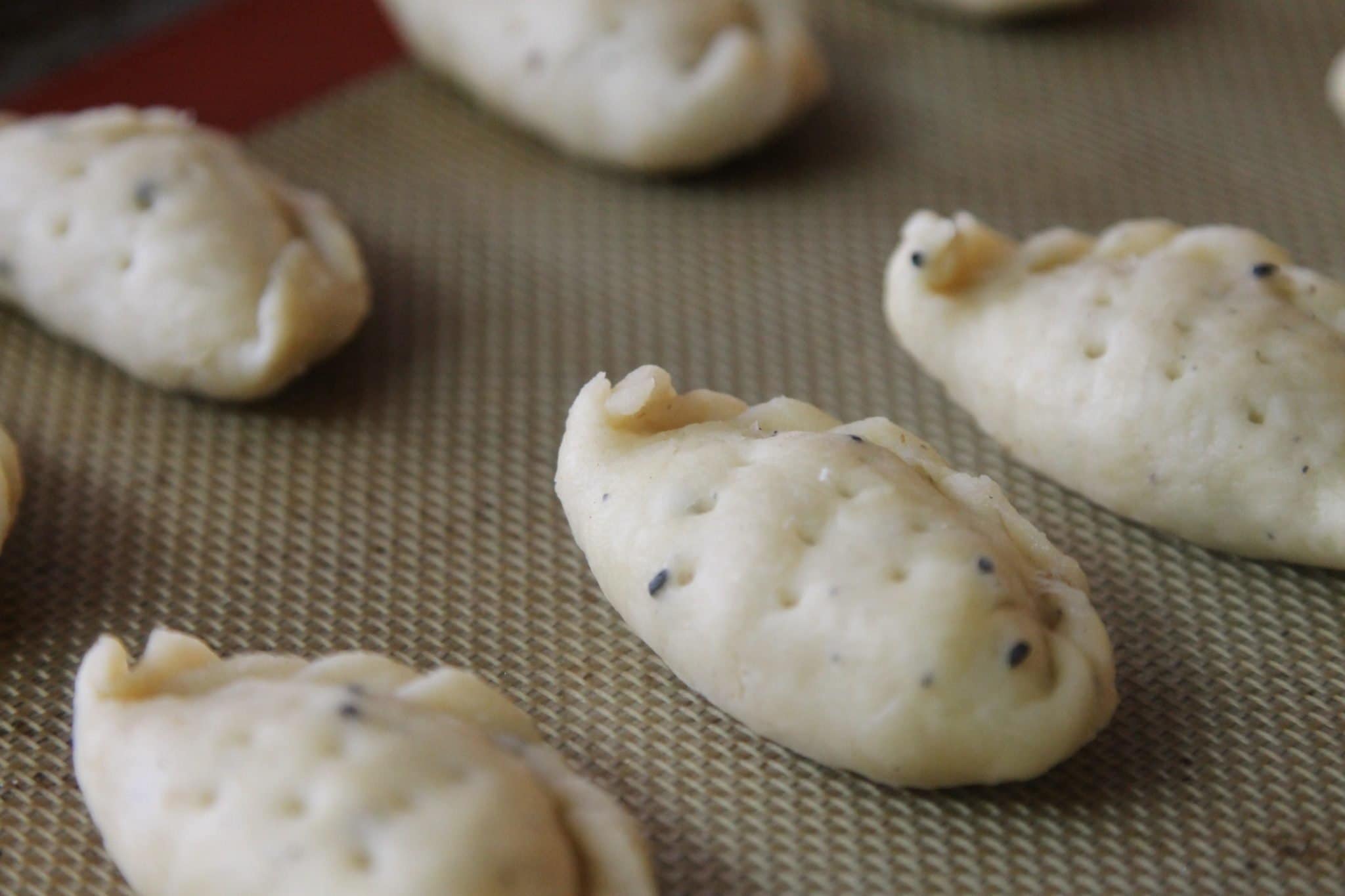 Nigella seeds are most commonly used in Middle Eastern and Indian dishes. They are sometimes sprinkled over salads or hummus, mixed into pastries, or used to flavor curries and stews.
Nigella seeds are almost always added to kileche, Iraq's national cookies. The unique flavor they add to these delicious cookies is hard to describe unless you've tried them yourself. Assyrians traditionally bake these cookies for major holidays like Christmas and Easter, and Muslims enjoy them on holidays like Eid al-Adha and Ramadan. We also sometimes use nigella seeds in another kind of pastry called kadeh.
If you're a fan of Indian food you've almost certainly had naan bread, which is traditionally served with nigella seeds on top, or mixed into the dough itself. Egyptians often use it in dukkah, a spice mix used for adding extra flavor to various dishes.
What Are The Best Nigella Seed Substitutes?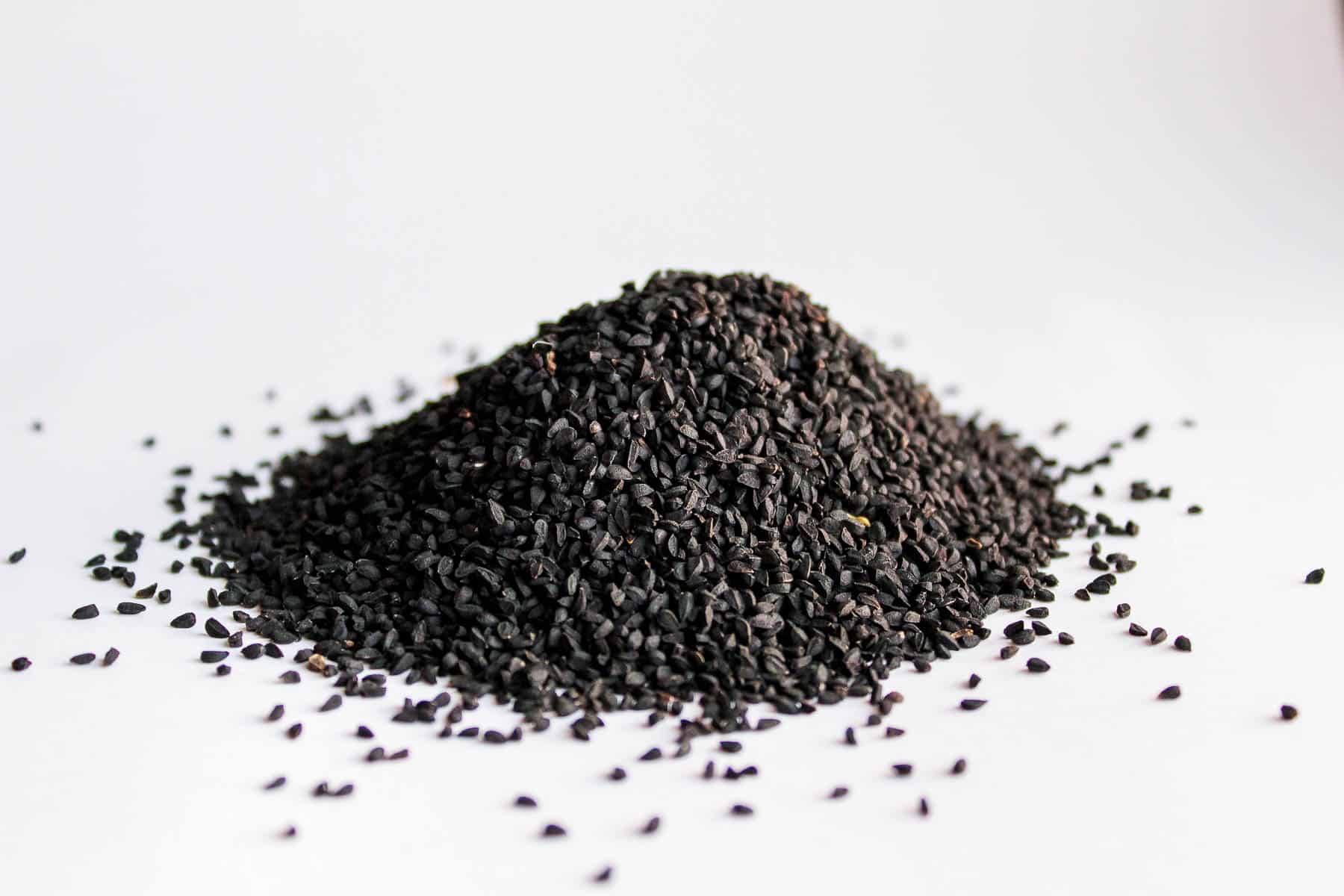 For Savory Dishes:
Cumin seeds: Even though "black cumin" is a technically incorrect nickname for nigella seeds, they make a great alternative. They offer a nuttier flavor than nigella seeds but still have that peppery taste.
Celery seeds: These are a little more bitter than nigella seeds, but can still work well as a substitute. I recommend mixing them with a small amount of onion powder to replicate the flavor of nigella seeds.
Caraway seeds: The flavor of caraway seeds is earthy with hints of citrus and spice. You may want to use them in place of nigella seeds because the taste isn't all that different.
Fenugreek seeds: These seeds are essential for many Indian dishes and have a similar flavor profile to curry. These seeds would be an excellent substitute for dishes such as naan.
Oregano: Although oregano is not a seed, it does offer a flavor very similar to nigella seeds.
For Sweet Dishes:
Black sesame seeds: While these seeds do aesthetically resemble nigella seeds, they lack their distinctly peppery flavor. Even so, their subtle nutty flavor makes a great addition to pretty much any recipe that calls for nigella seeds, especially sweets.
Poppy seeds: Given that they have a flavor similar to nigella seeds, just a bit milder, these tiny black seeds make fantastic substitutes.
Fennel seeds: These seeds, sometimes called "sweet cumin", taste a bit like licorice and are an especially good substitute for Mediterranean dishes.
What can I use if I don't have nigella seeds?
The best substitutes for nigella seeds are cumin seeds, black sesame seeds, caraway seeds, and celery seeds. You can also use fennel seeds, poppy seeds, fenugreek seeds, and oregano as alternatives for nigella seeds.
Can I use mustard seeds instead of nigella seeds?
When it comes to choosing a substitute for nigella seeds, mustard seeds are not ideal. While they are nutty and mild on the surface, when ground or chewed they become fragrant and spicy, almost like horseradish. This flavor can easily become overpowering, unlike the subtle peppery taste of nigella seeds. If you need to substitute nigella seeds, you'd be better off using cumin seeds, black sesame seeds, celery seeds, or caraway seeds.
Are nigella seeds the same as black sesame seeds?
Although their appearance resembles that of black sesame seeds, nigella seeds have a totally different taste. They also have a much stronger aroma. While sesame seeds offer a toasted, nutty flavor, nigella seeds are earthier and have more of a peppery taste similar to black pepper or oregano.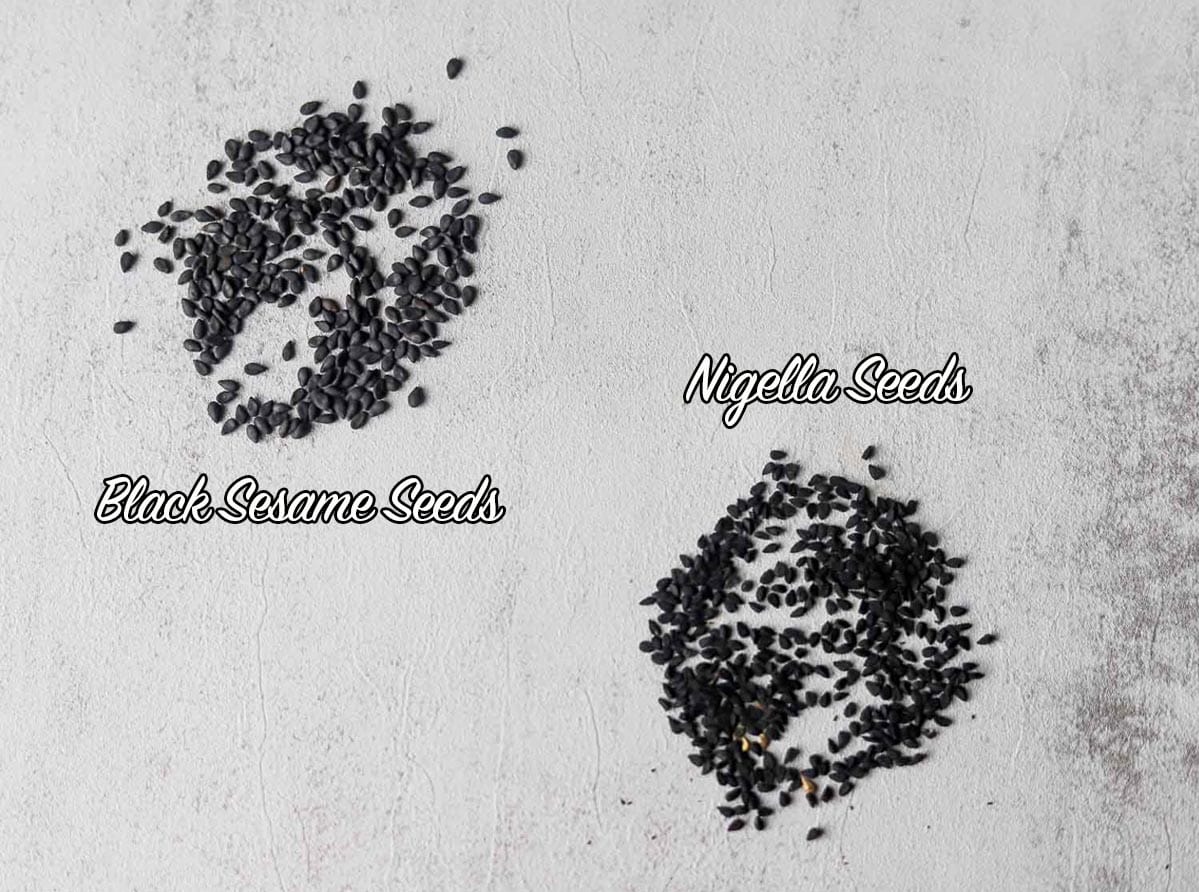 Is nigella the same as fennel?
While nigella sativa is sometimes referred to as "fennel flower", this is one of many misnomers. Nigella and fennel are not the same plant, nor are they closely related. Nigella belongs to the Ranunculaceae family of flowers, along with flowers such as delphinium and buttercup. On the other hand, fennel is in the Apiaceae family, which also includes flowering plants such as carrots, celery, dill, and parsley.
Where can I buy nigella sativa seeds?
Although I've shared a variety of nigella seed substitutes, sometimes you want the real deal. If that's the case, you can purchase nigella sativa seeds on Amazon or you can find them in most Middle Eastern markets.
Related Articles
Love this recipe? Please leave a 5-star 🌟🌟🌟🌟🌟rating in the recipe card below & a review in the comments section further down the page.

Stay in touch with me through social media @ Instagram, Pinterest, TikTok, and Facebook. Don't forget to tag me when you try one of my recipes!