Have you ever come across a culinary term mentioned in a recipe and thought, "I've never heard this word in my life"? This guide is for anyone wondering what it means to "dress" a chicken, how to "pare" vegetables when making dolma, and what the heck a "bouquet garni" could possibly be. We'll cover common French cooking terms and more!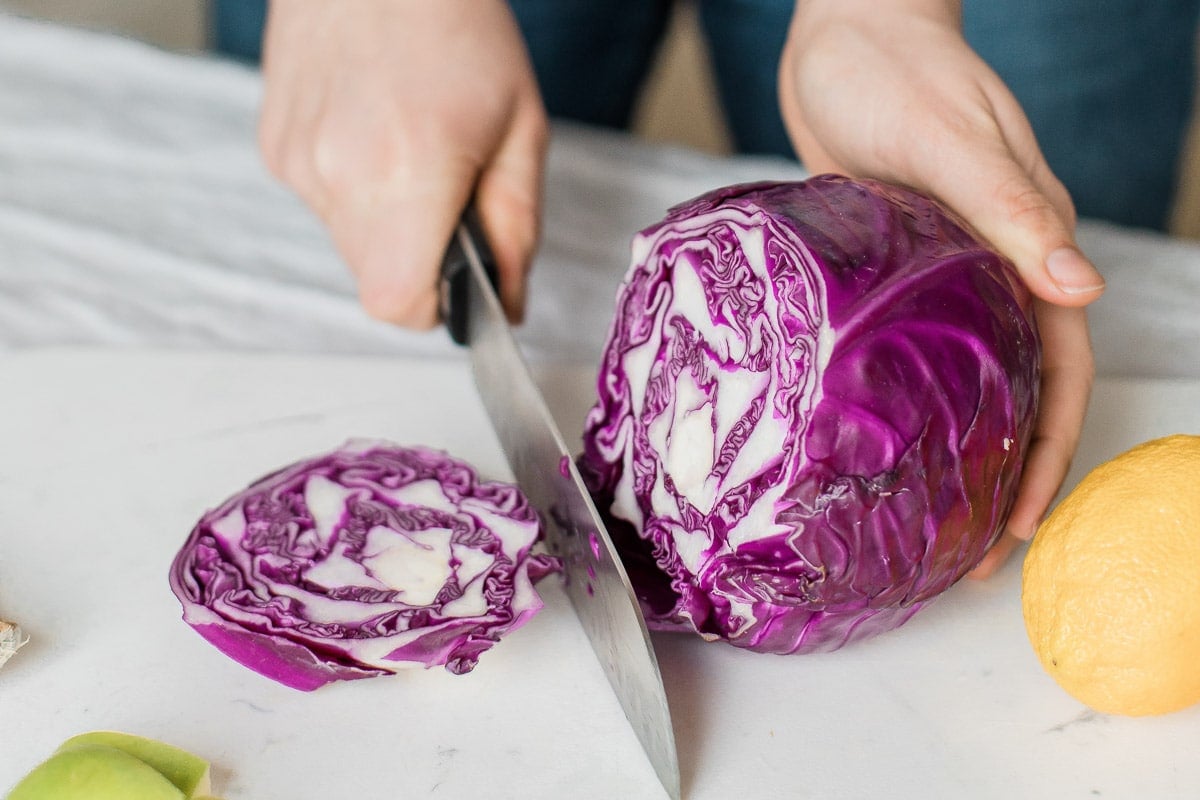 Jump to:
Why learn these terms?
You may think it isn't necessary for the layman to familiarize themselves with culinary terms, but knowledge is power and it's never too late to learn! It can be intimidating when you come across fancy French cooking terms you've never heard of in a recipe. However, you may find that some of the techniques are not as scary as the names make them sound.
Learning the definitions of different culinary terms is a simple way to gain more confidence in the kitchen. You may already have some of these technical skills and not even be aware of it!
Let's start with some French terms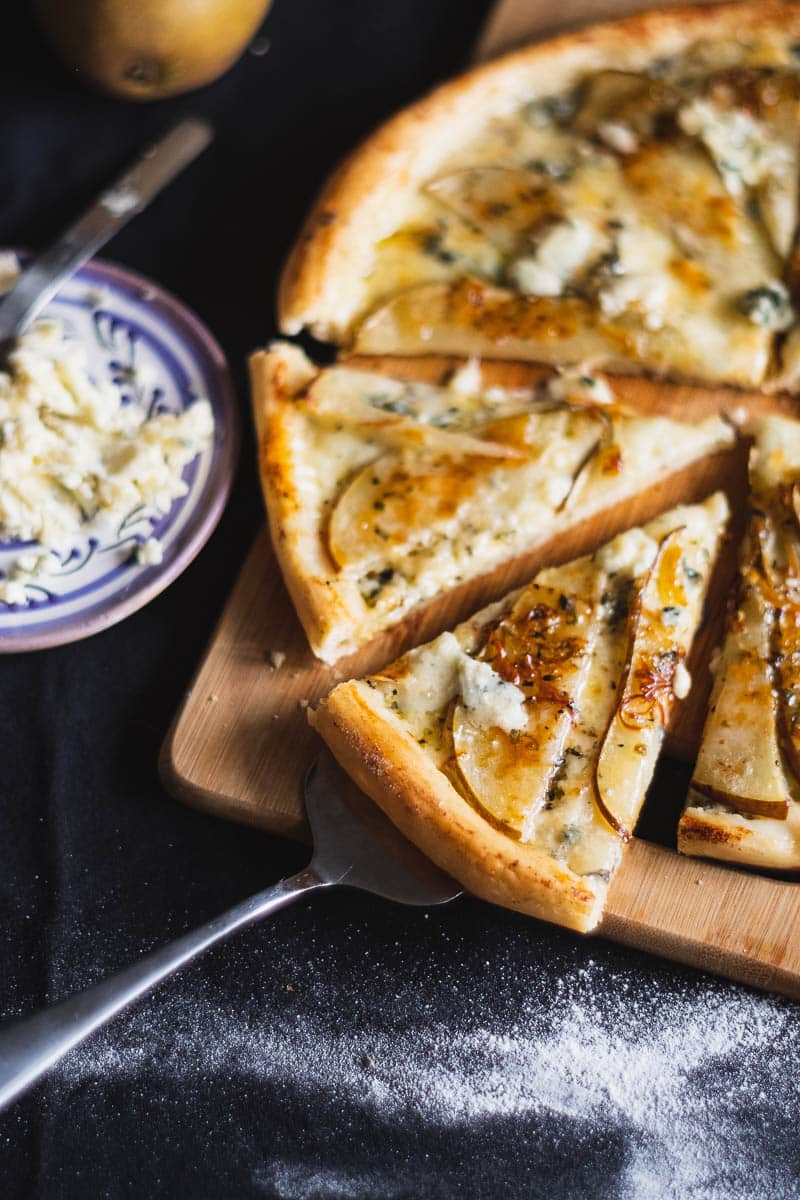 French cooking terms are so commonly used in the culinary world that I thought it would be worth giving them their own section. We're barely skimming the surface, but these are some of the French cooking terms you'll likely see in many everyday recipes.
BOUQUET GARNI: A cheesecloth pouch (filled with herbs), placed in either soup or stew, to enhance the flavor. It is also known as a "Sachet."
CHIFFONADE: A way to cut herbs and leafy vegetables into thin strips.
DEMI-GLACE: A rich brown sauce made from reduced stock.
FLAMBE: "To flame" in French. When food is doused in alcohol and lit briefly, causing food to flame.
FRICASSEE: Stewed or fried pieces of meat served in a thick white sauce.
GRATIN: A golden-brown crust made of bread crumbs or grated cheese, formed over an oven-baked dish.
JULIENNE: To cut vegetables, or fruits, into long thin strips.
ROUX: A flour and fat mixture, that is cooked to a brown color. Roux is used to thicken sauces. It can also be used as a pastry filling, like in nazook.
SAUTE: To cook food in a small amount of hot fat on a stovetop.
Other common cooking terms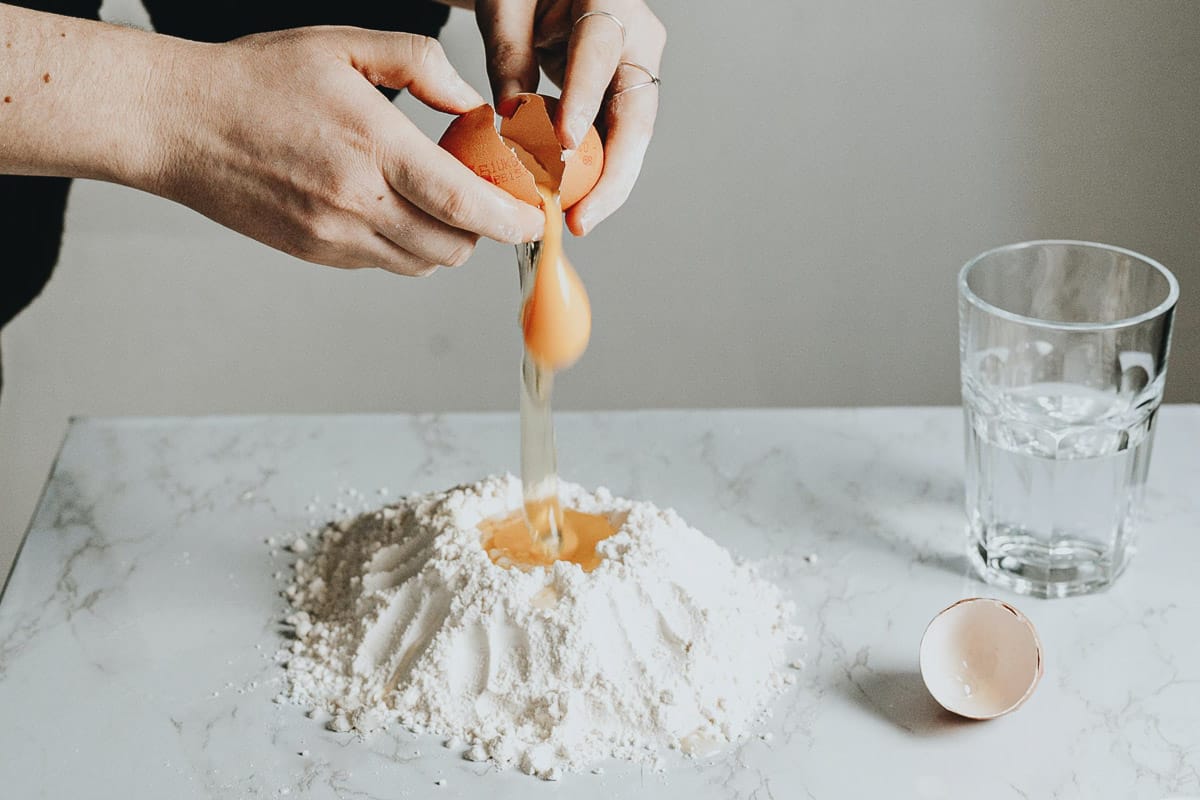 There's a whole world of culinary terms out there waiting to be learned, but I've assembled a list of some of the most frequently used ones.
BASTE: To moisten meat while cooking, with either pan juices, sauce, or marinade, to add more flavor and prevent drying.
BEAT: To vigorously mix ingredients in order to aerate them.
BIAS-SLICE: To slice food at a 45-degree angle.
BLANCH: To scald an ingredient (usually vegetables) in boiling water for a brief time, then immerse in ice water to halt the cooking process. I use this process to pickle grape leaves.
BRAISE: To brown food in fat first, then slowly cook in a small amount of liquid, in a covered pan.
BUTTERFLY: To split meat down the middle, without completely separating the two halves, resembling a butterfly.
CLARIFY: To separate solids from a liquid, while cooking, to make a clear liquid. This term also describes the process of clarifying butter (separating the butter fat from the milk solids and water). For example, when making baklava.
CREAM: To soften butter, by beating with an electric mixer, until fluffy. Especially when combined with sugar, as with this orange cake recipe.
CURE: To preserve meats by drying, salting, and/or smoking.
CUT IN: Mixing butter or shortening into flour, using a pastry blender, until the mixture is fully incorporated and pea-sized.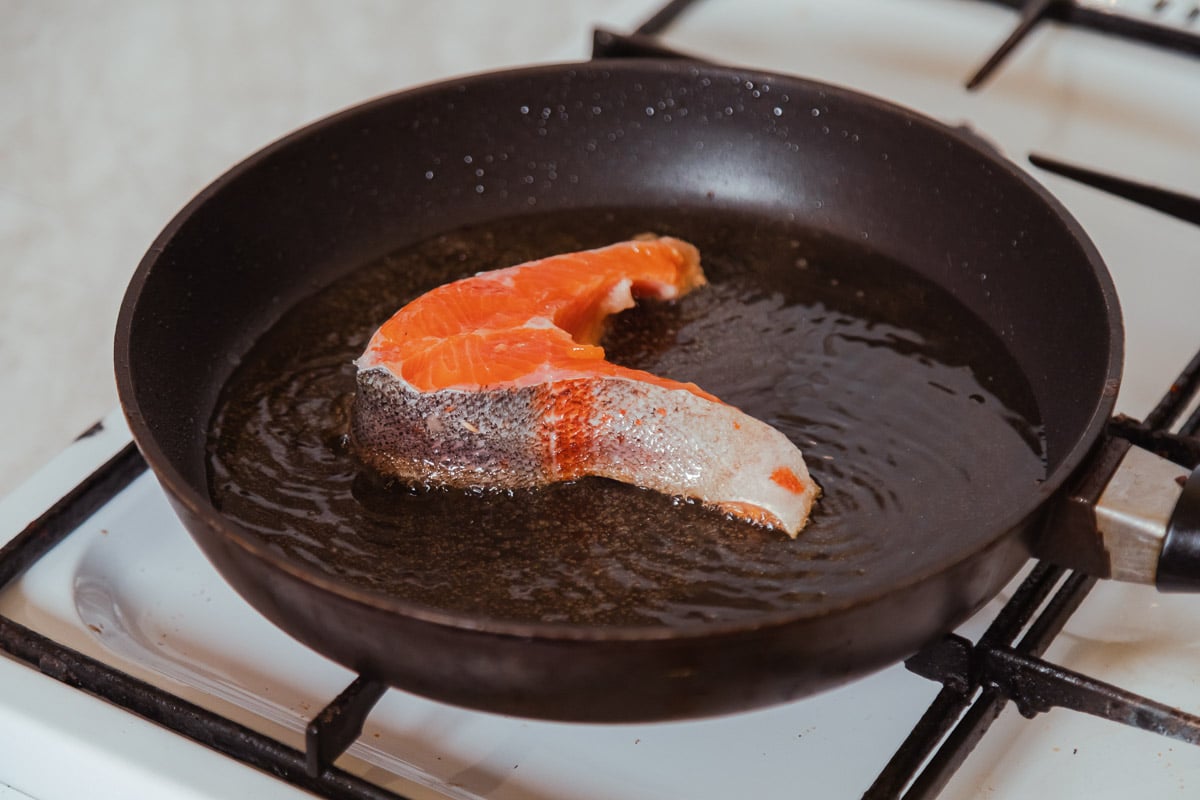 DASH: A small amount of food, usually between 1/16 and ⅛ tsp.
DEGLAZE: To dislodge browned bits stuck to the bottom of a pan, to extract the flavor. This is done by adding liquid while scraping the pan. Especially when making a sauce or gravy.
DEGREASE: To remove fat from the surface of stews, soups, or stock. This can also be done by placing the liquid in the refrigerator until the fat hardens, so that it can be easily separated.
DOT: To add small pieces or dots of butter on the surface of food, like when making mulberry pie.
DREDGE: To coat food with flour, cornmeal, or breadcrumbs prior to cooking or frying.
DRESS: To coat foods with sauce, or clean fish, poultry, or game to prepare for cooking.
FILLET: To remove the bones from meat or fish.
FLUTE: To make decorative grooves, such as around the edges of a salmon pie crust.
JERK: A culinary term used for island-style barbecued meat or chicken, utilizing a spicy marinade mixture.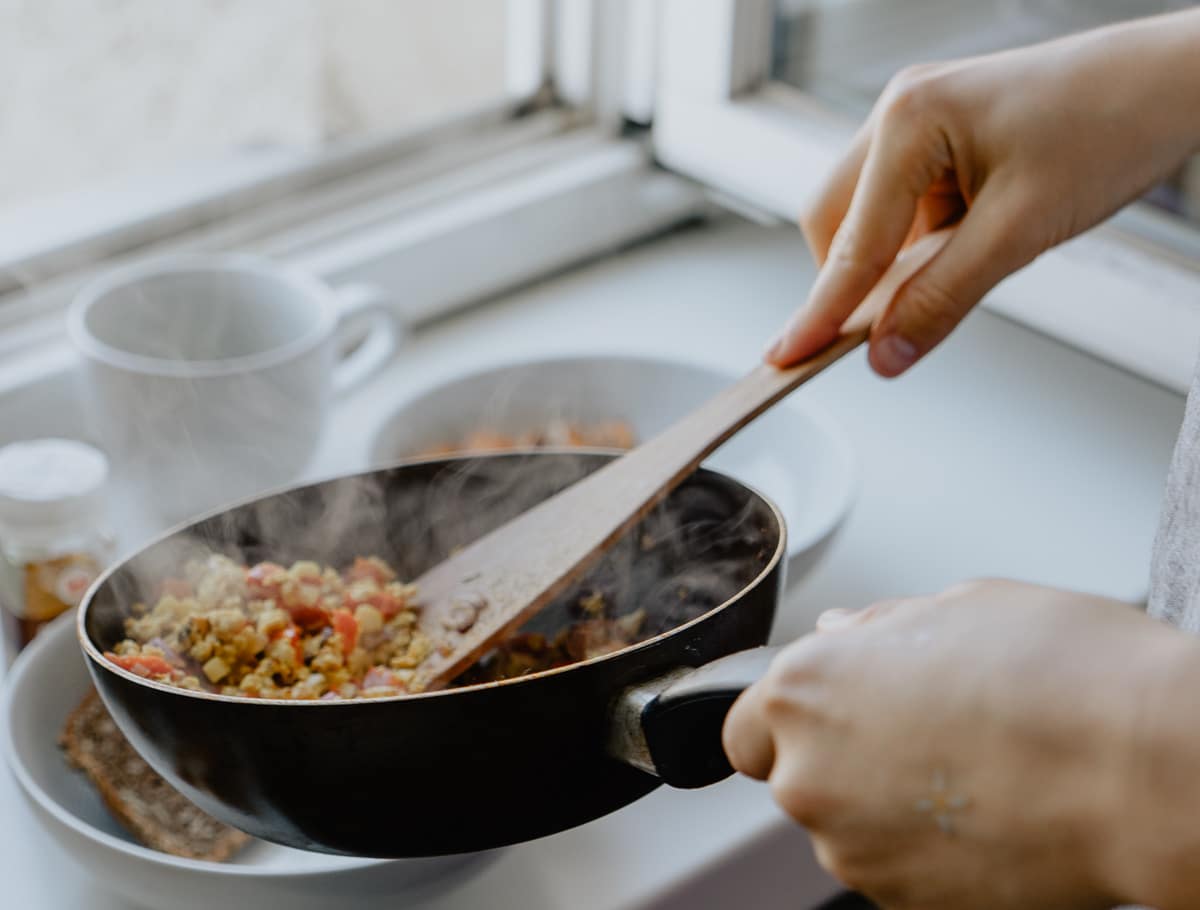 MACERATE: To soften food by soaking in a liquid; usually refers to fruit.
PARBOIL: To boil until partially cooked.
PARE: To remove the outermost skin of fruit or vegetables with a paring knife.
PLUMP: To soak dried fruits in liquid until they swell up.
POACH: To cook food in a simmering liquid.
PROCESS: To preserve food by canning, such as when making peach preserves.
PROOF: To allow yeast dough to rise before baking.
REDUCE: To boil until the volume of a liquid is lessened.
RENDER: To cook fatty food at a slow rate to melt the fat.
SCALD: To bring a liquid to a temperature just below the boiling point.
SWEAT: To cook vegetables, such as onions, in fat, over low heat, until translucent. Sweat can also refer to the practice of placing charred chilies or other vegetables in a ziplock bag and allowing them to sweat in order to remove the skin.
TRUSS: To secure poultry with string or skewers, so that it retains its shape while cooking.
FAQ
What is the culinary term for according to the menu?
"A la carte" is a culinary term we've all seen before, but did you know that it translates to "according to the menu", or "by the card"? If you've studied French at all you may recognize the word "carte", which in this case translates to "card", or "paper". A la carte items are listed on a menu individually, rather than as a combination or an entire meal.

For example, if I wanted to order a quesadilla with beans and rice but the restaurant only included beans as a side with their quesadilla entree, I could order the side of rice a la carte.
Why are most cooking terms French?
France has long been seen as the Mecca of the culinary world. Many cooking techniques were invented (or perfected) by the French, and so it's become commonplace to use their terms no matter where in the world you are.

The French have had such a strong influence over cuisine across the globe that chefs from countries on every continent choose to study there. According to lore, the world's first restaurant opened in Paris in 1765, so it's no wonder the French have such a hold on the food industry.
For even more culinary terms check out this handy cooking terms guide!
Related Articles 📖
Love this recipe? Please leave a 5-star 🌟🌟🌟🌟🌟rating in the recipe card below & a review in the comments section further down the page.

Stay in touch with me through social media @ Instagram, Pinterest, TikTok, and Facebook. Don't forget to tag me when you try one of my recipes!