Anytime you enter an Assyrian home, you are greeted with warm hospitality, tea, and homemade Orange Bundt Cake. And yes, there's a whole in this cake…
Orange Bundt Cake, A Flu Remedy?
Recently we purchased our retirement home in Montana. My sister, Rosa, gave me a Kitchenaid Mixer as a house-warming gift. Generous, right? I gave some thought as to how I wanted to break it in and decided on Mom's Orange Bundt Cake.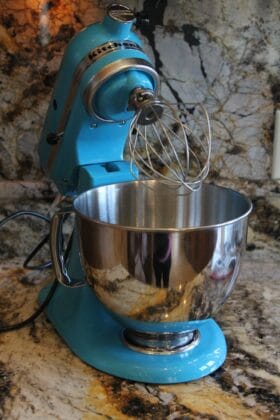 Little did I know what a great choice that was! Scott and I ended up bed-ridden the rest of our trip with the flu. This meant no energy to prepare any meals. Guess what we survived on? Yup, Mom's Orange Cake! This cake was our sustenance during that week.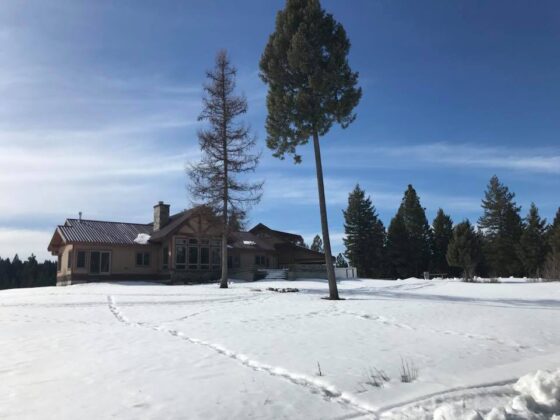 Mom's Orange Bundt Cake Recipe
Although mom was an amazing cook, I've come to realize that she wasn't really into baking. The only thing I remember her baking besides kileche is this cake.
Most Assyrian families have some version of this cake. Because mom was struggling with the return of her breast cancer, she couldn't remember how to make this cake when I was compiling recipes for my cookbook (Mom's Authentic Assyrian Recipes). 
I took a lot of experimenting, and a lot of calories consumed until I could come up with a recipe that was similar to mom's recipe.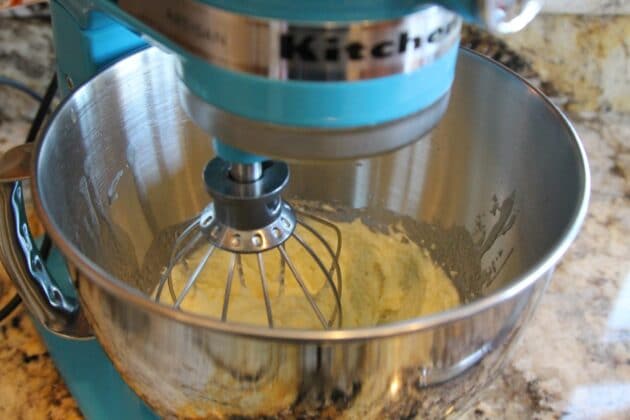 Mom's Seal of Approval
I was happy and somewhat surprised that mom approved of my orange bundt cake recipe. Frankly, she was not easy to please when it came to others cooking her recipes.
Mom always had to leave you with at least one suggestion: it's a little too salty "bratee, khacha milkhentela," it's not salty enough "bratee khacha pakhtela," you cooked it too long "zoda booshlalakh," you didn't cook it long enough "khacha zoda oyatwa booshilto."
Have I mentioned recently how much I miss her? Be sure to serve Orange Bundt Cake with Middle Eastern tea the next time you have guests. I hope you get to enjoy a slice with your guests soon!
Be sure to check out these other great desserts: Loquat Cheesecake, Limoncello Cheesecake, Semolina Cake, Kahlua Cheesecake, Nougat Bars, Berry Cheesecake, and Favorite Fig Cake.
Don't forget to check out my Classic Middle Eastern Food Combinations.
Do you Pinterest? Please help a girl out by pinning and sharing!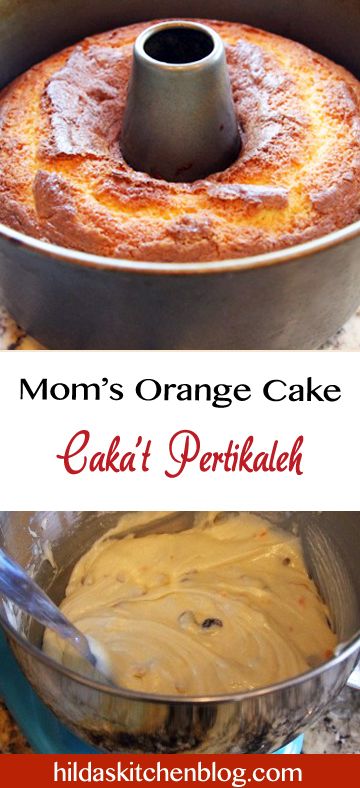 ---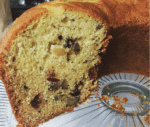 Mom's Orange Cake (Caka't Pertikaleh)
Delicious and moist, orange cake, full of raisins and walnuts.
Cuisine:
Assyrian, Middle Eastern
Ingredients
3/4

cups

unsalted butter

(softened, plus extra for greasing the pan)

1-1/2

cups

sugar

3

large

eggs

1

cup

milk

zest of one orange

1

tsp.

vanilla

2

tsp.

lemon juice

2

T.

orange juice

2-1/2

cups

flour

(plus some to dust the pan)

1

tsp.

baking powder

1

tsp.

baking soda

1/4

tsp.

salt

1/2

cup

walnuts

1/2

cup

raisins
Instructions
Preheat oven to 350 degrees F.

Grease a bundt cake with some butter, then dust with flour.

Mix butter and sugar with an electric mixer until blended.

Add eggs, milk, orange zest, vanilla, lemon juice, and orange juice. Mix to incorporate.

In a separate bowl, mix flour, baking soda, baking powder, and salt. Slowly pour the dry ingredients into the wet ones. Mix until throughly blended.

Place walnuts and raisins in a small bowl and dust with a tablespoon of flour. This will keep the walnuts and raisins from sinking to the bottom of the cake once it's cooked.

Fold the walnuts, and raisins into the batter. Pour the batter into the bundt cake pan.

Bake for one hour, or until a toothpick inserted into the center of the cake comes out clean.

Cool the cake in the pan for 15 minutes. To un-mold the cake, place a large, flat plate over the pan and flip the cake onto the plate. Cool for at least an hour before slicing.
Nutrition Facts
Mom's Orange Cake (Caka't Pertikaleh)
Amount Per Serving (1 slice)
Calories 307
Calories from Fat 117
% Daily Value*
Fat 13g20%
Cholesterol 59mg20%
Sodium 167mg7%
Carbohydrates 45g15%
Protein 5g10%
* Percent Daily Values are based on a 2000 calorie diet.