Just in time for Cinco De Mayo, I'm releasing my secret Mexican Carne Asada Marinade Recipe! Don't take this the wrong way, but you haven't had good Carne Asada until you've had Carne Asada in San Diego.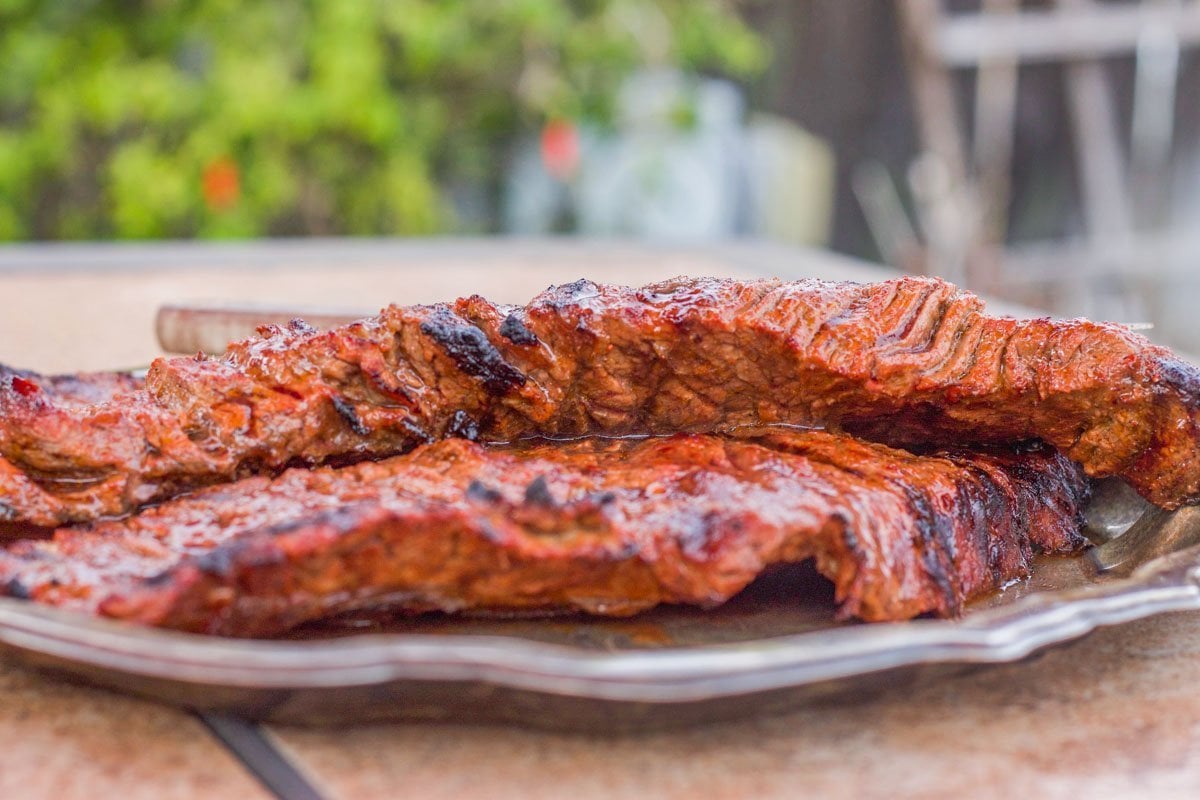 The fact that we are neighbors with Mexico means we are spoiled with amazing Mexican food! This includes delicious options like Carne Asada burritos, tacos, and a San Diego original, the California Burrito! This Mexican Carne Asada Marinade is the first step in making all the delicious food mentioned above.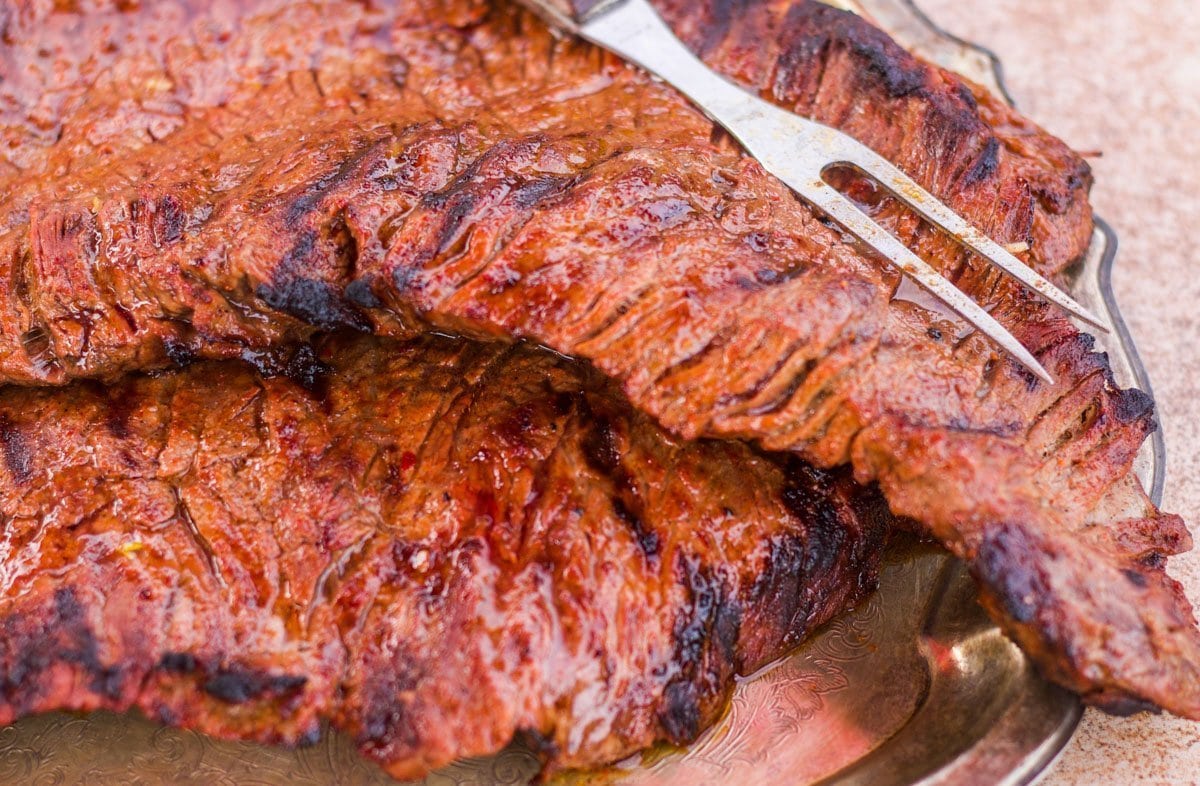 What Cut of Meat is Used for Carne Asada?
The two cuts of meat that are most often used to make Carne Asada are flank steak and skirt steak. Of the two, I prefer skirt steak. The two cuts have a lot in common.
First, they are located next to each other on a cow's body. Additionally, both cuts are lean and fibrous. As a result, both flank steak and skirt steak do well being marinated in this Mexican Carne Asada marinade.
Carne Asada is best when cooked using high heat, for a short amount of time, or medium rare. Finally, the cooked meat should be cut across the grain. Following these steps will ensure the Carne Asada is tender, delicious, and full of flavor!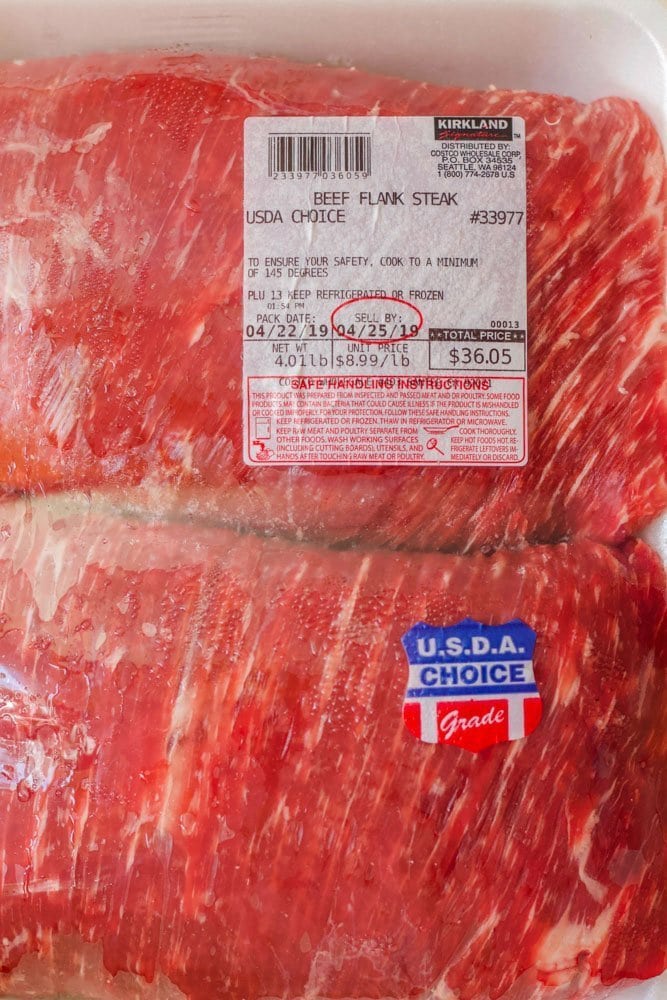 What Goes with Carne Asada?
Carne Asada can be served in so many ways. Let's take a look at some of the possibilities. When served in restaurants, Carne Asada is often served with Mexican Rice and refried beans.
Additionally, if you're doing Keto, or are on a low carb diet, you can slice the Carne Asada meat and serve it over a salad. Otherwise, use it to make a California Burrito. Just dice the meat and wrap it in a large tortilla with sour cream, guacamole, cheese, and salsa.
Another delicious option would be to serve it diced, over nachos. Or, my favorite option, use it to make a Carne Asada Quesadillas!
Speaking of what goes with Carne Asada, what better way to wash it down with a perfect Tamarind (Tamarindo in Spanish) Margarita? If you haven't had one before, be sure to try one soon. They're definitely my favorite margaritas!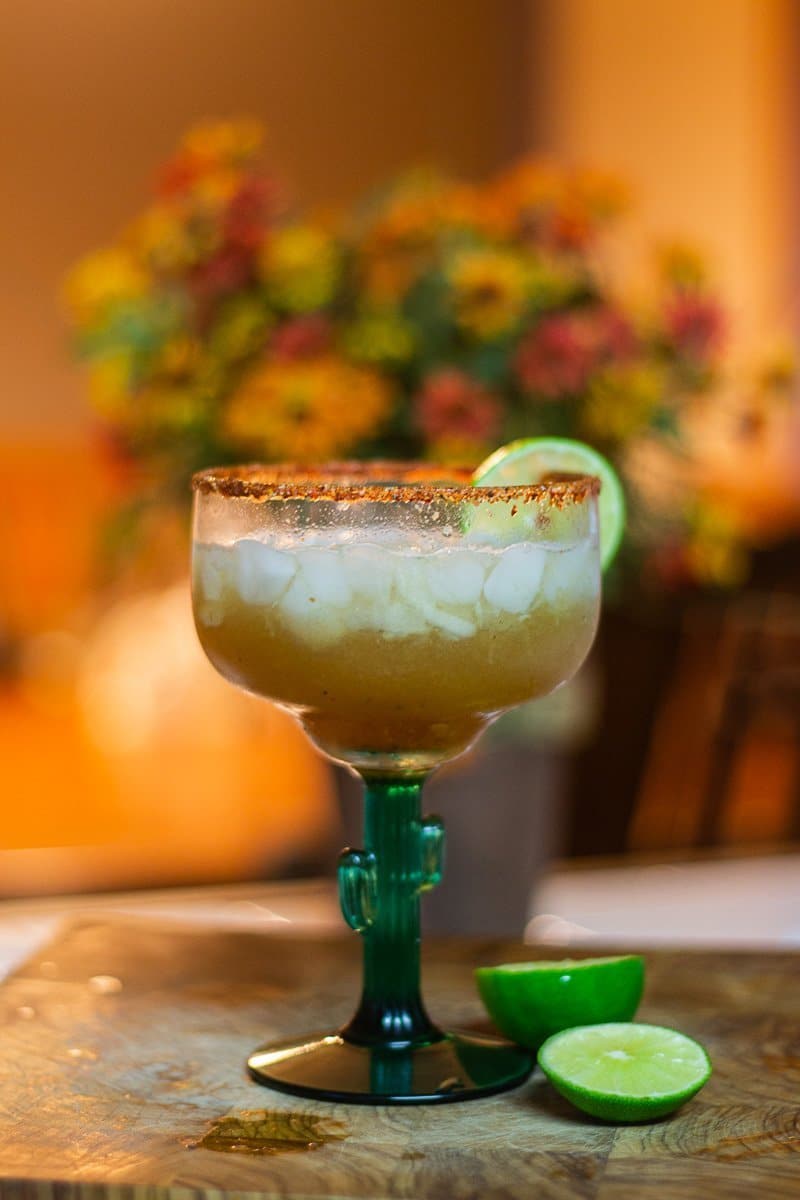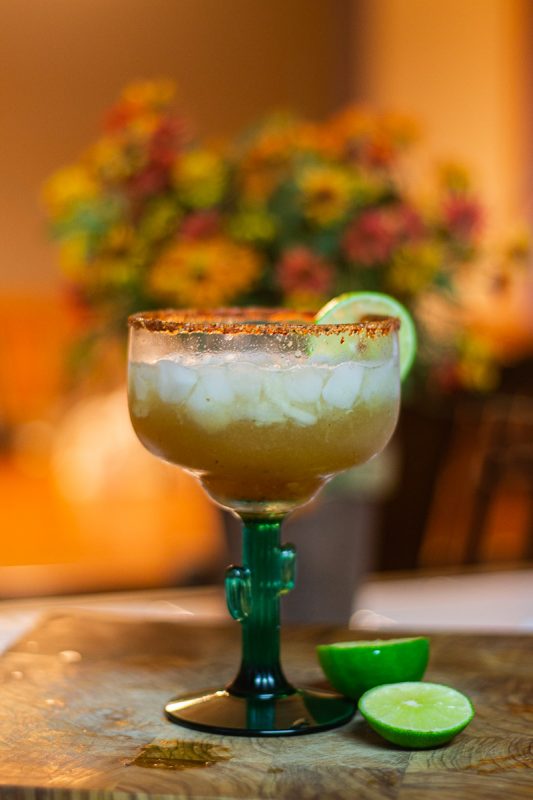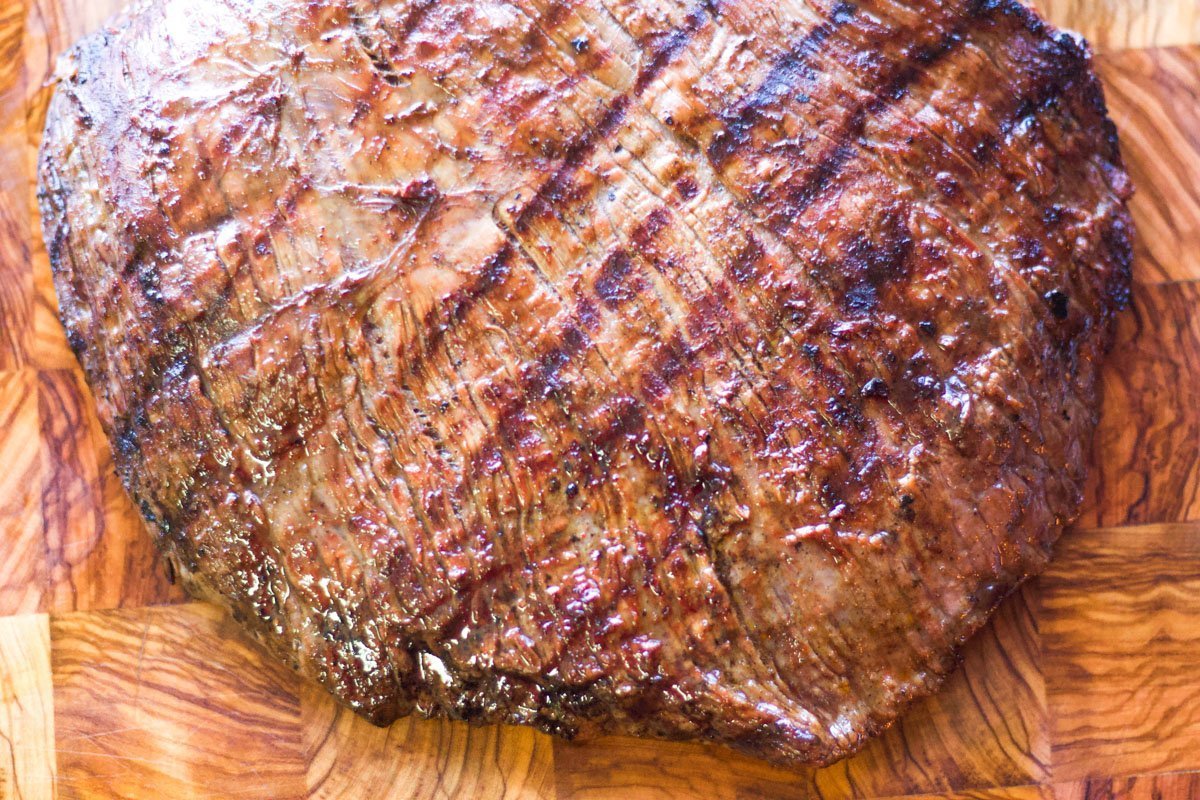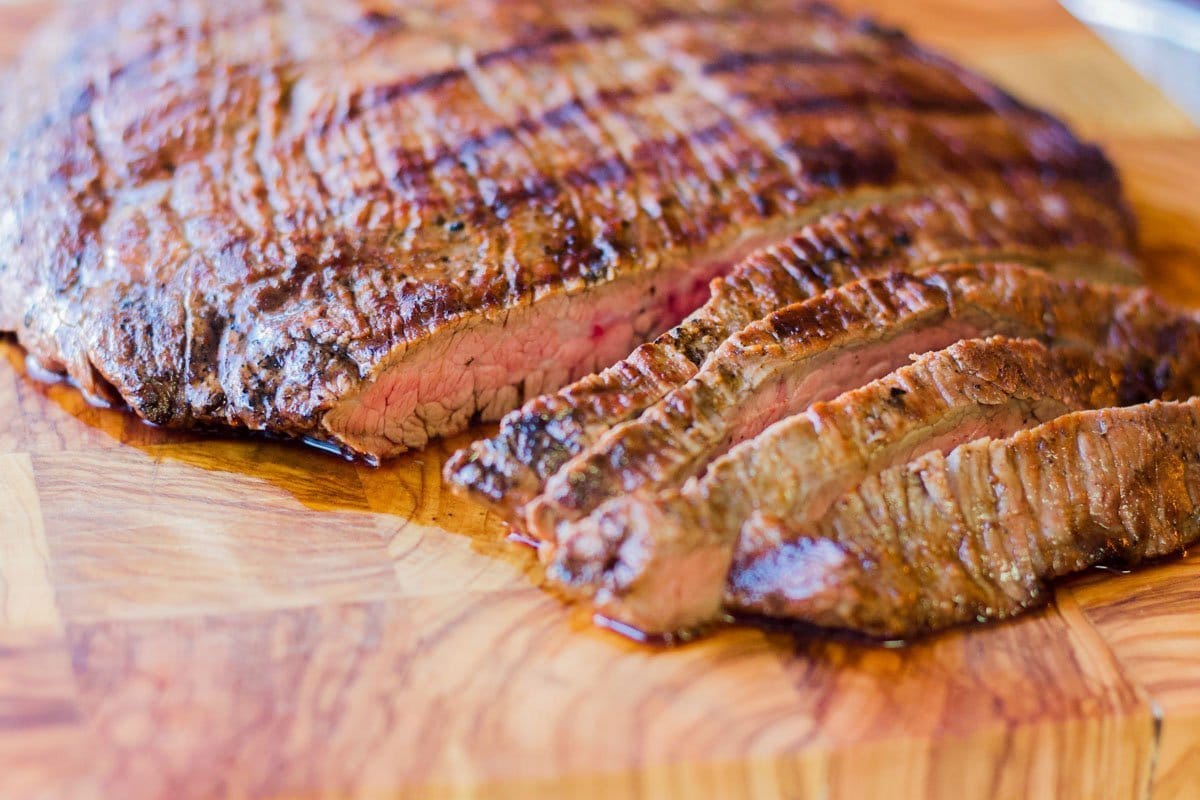 My Mexican Carne Asada Marinade
This is my all-time favorite marinade. I've been using this recipe for years, with an occasional tweak. Until now, this recipe was only given out to a few select "special people." However, as I've gotten older (and wiser), I'm learning that there's no point in holding on to things. This includes my "secret recipes."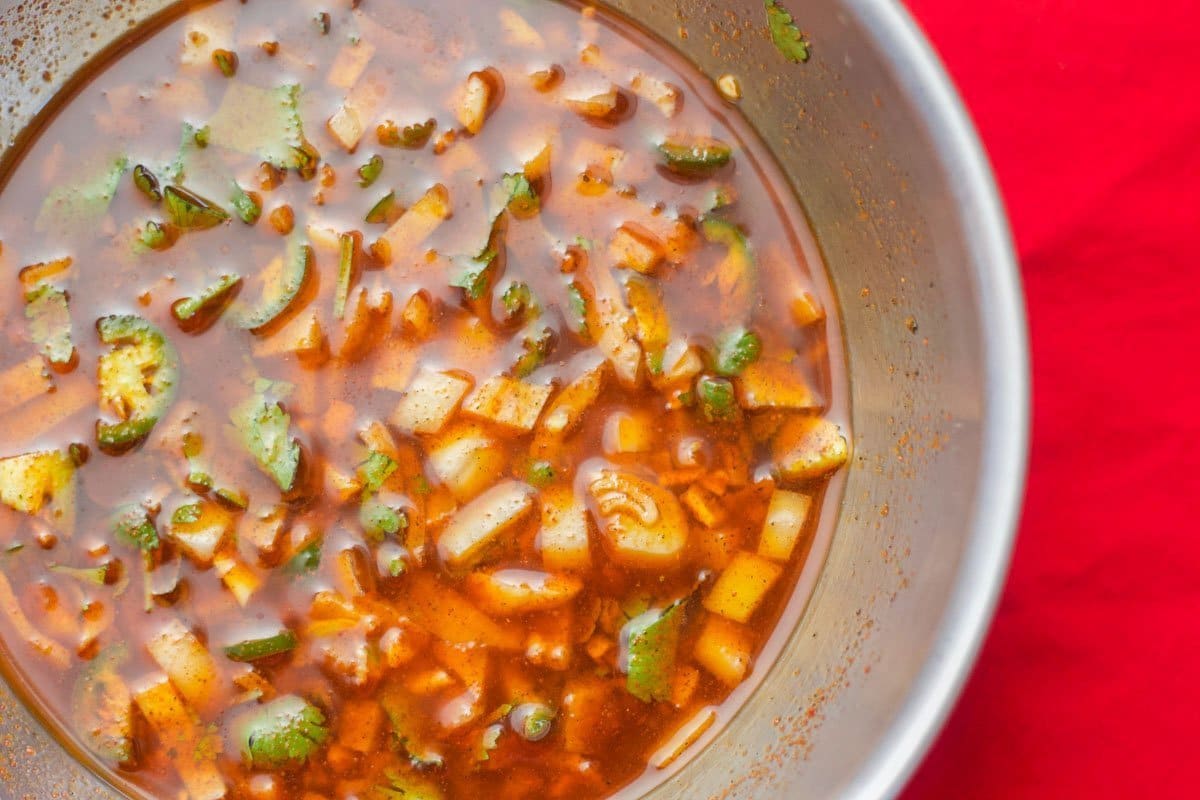 Mexican Carne Asada Marinade Hints
The best meat for making Carne Asada, in my opinion, is skirt steak.
Use approximately 3/4 teaspoon of salt, for each pound of meat.
Marinate the steak for a minimum of 4 hours, or preferably, overnight.
Instead of discarding the leftover marinade, use it to marinate some boneless chicken to make Pollo Asada (Chicken Asada) the following day.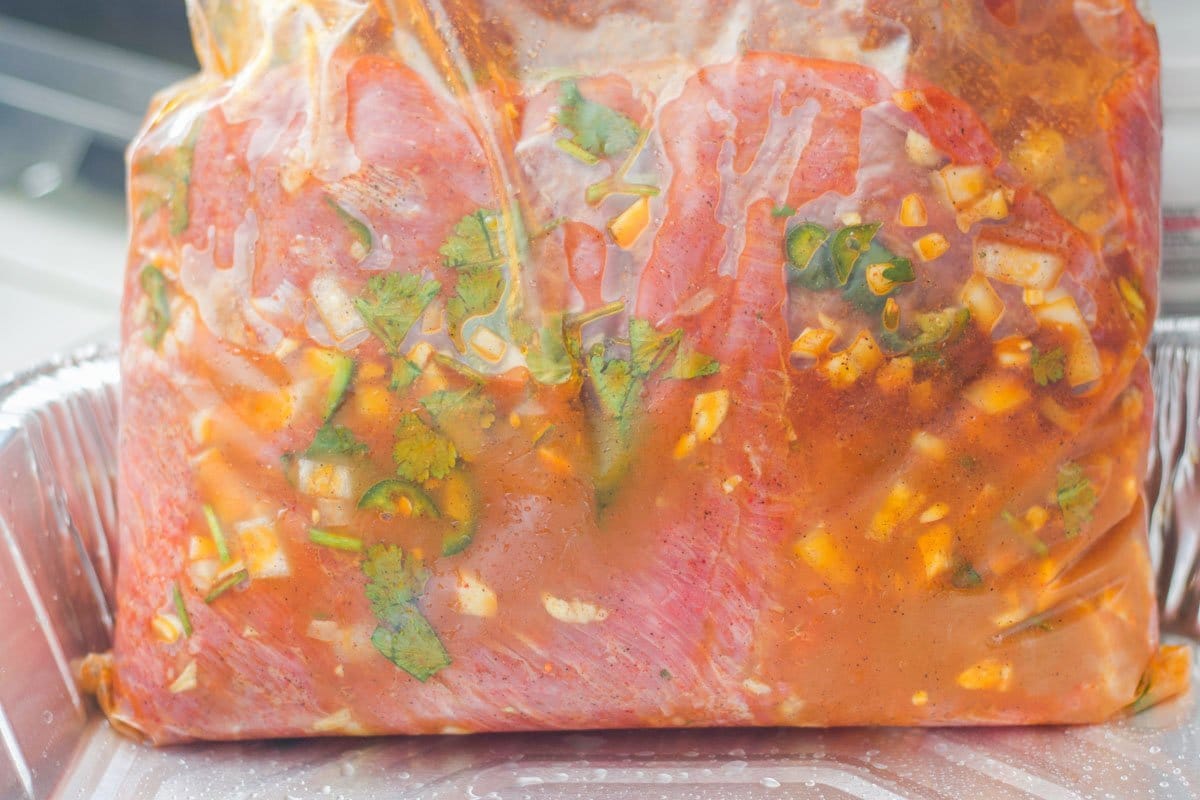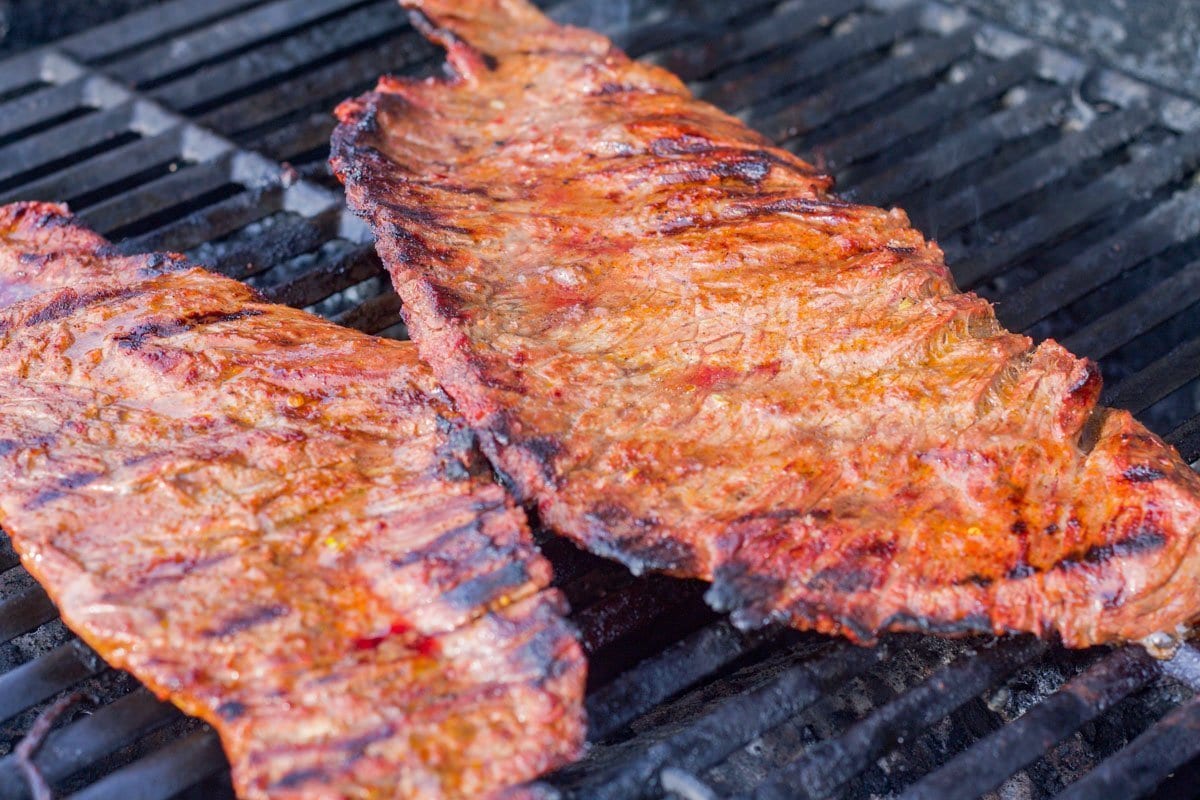 If you enjoy this Mexican Carne Asada Marinade, please give it a 5-star rating! You may also want to check out my other popular Mexican food posts: Mexican Pickled Carrots, Mexican Lasagna, Mexican Rice Bowl, and Mexican Bean Dip.
STAY IN TOUCH WITH ME THROUGH SOCIAL MEDIA!
Tried this recipe? Snap a picture and tag #hildaskitchenblog on Instagram. 
Like my page on Facebook.
Do you Pinterest? Pin & share this recipe!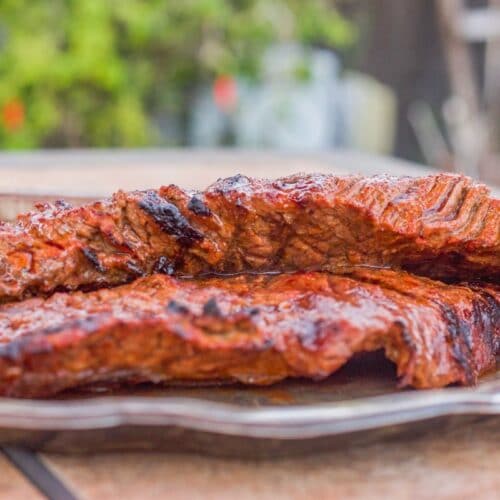 Mexican Carne Asada Marinade
My secret Carne Asada Marinade
Print
Rate
Ingredients
3

lbs.

Skirt steak

1/3

cup

olive oil

1/4

cup

soy sauce

1

lemon or lime

(juiced)

2

T.

orange juice

2

T.

vinegar

1/2

cup

diced onion

1/4

cup

diced cilantro

4

cloves

garlic

(crushed)

1

Serrano pepper

sliced

2

tsp.

salt

2

tsp.

chili powder

1

tsp.

black pepper

1

tsp.

crushed red pepper flakes

(optional)
Instructions
Whisk all the marinade ingredients into a bowl

Add meat and marinade to a large Ziploc bag and seal.

Allow the meat to marinate for 4 or more hours, or overnight.

Barbecue meat using high heat, until charred on the surface, and cooked to medium rare or medium. Don't overcook. Cut against the grain and serve.
Nutrition
Calories:
276
kcal
|
Carbohydrates:
4
g
|
Protein:
16
g
|
Fat:
22
g
|
Saturated Fat:
2
g
|
Fiber:
1
g
|
Sugar:
23
g