Bourak are referred to as Assyrian, or Middle Eastern egg rolls. These spicy, cigar-shaped appetizers, are usually served as "mezze" (a selection of appetizers served alongside alcoholic beverages). While trying to decide how to spell the name of this recipes, I found many alternative spellings online. Bourek, borek, and burek, are some examples. For the purposes of this recipe, I'll be referring to them as "bourak." I also discovered a lot more nationalities make them than I originally thought. Some of these nationalities include Croatians, Algerians, Turks, Greeks, Arabs, and of course, Assyrians.
Bourak Varieties
While my family mainly makes meat-filled bourek, others are filled with cheese and herbs. There are also both savory and sweet varieties. The origins of this dish date back to the Ottoman Empire. However, their "borek" was prepared as a fillo-layered cheese pie, sweetened with honey. Although I plan to write a post for the cheese-filled variety in a future post, today I'm sharing my sister, Rosa's, recipe. Bourak are often served with a salad, such as tabouli.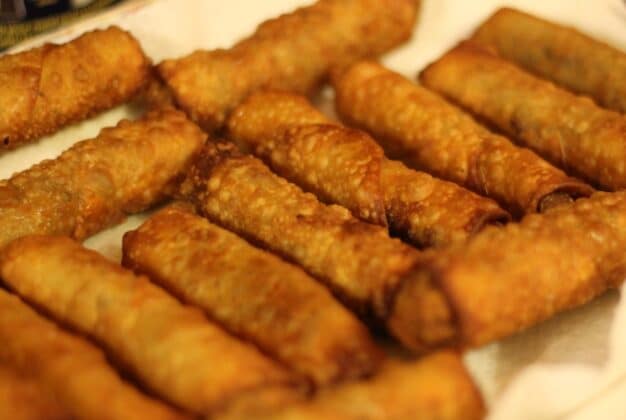 My Sister's Bourak Recipe
Most families have someone in the family that has a signature dish. In my family, that someone is my sister, Rosa. The dish she's known for is the focus of this post. These days my sister Rosa and I rarely see each other. Although I make regular visits to Chicago to see my family, I don't get to see her. Rosa currently works as a linguist out of the country. I could tell you more about her job, but I'd have to kill you! Luckily, we were able to plan our trips to Chicago during the same period this time. I decided to take advantage of this rare occurrence by planning a day of cooking with her.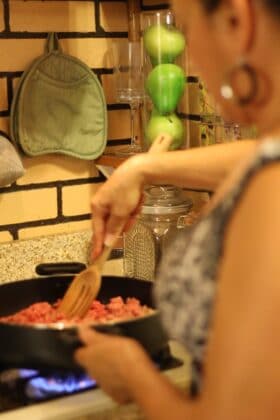 A Fun Day Spent in the Kitchen
The day started with my sister, Beni, who prepared her own signature dish, "Fattoush." Fattoush is a delicious Lebanese salad, which will be featured in my next blog post. After preparing the salad, we brought it with us to Rosa's place. Once there, I got to annoy Rosa with my picture-taking and presence in her small, but adorable kitchen. We had our aunt, Alice, join us too. I attempted to capture some of this special family time in the pictures below.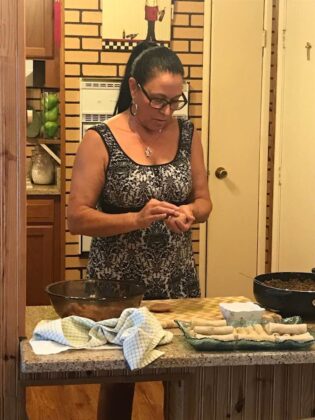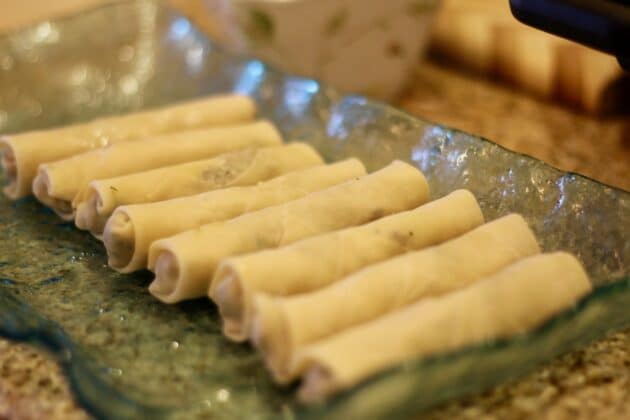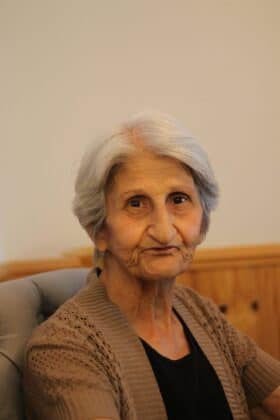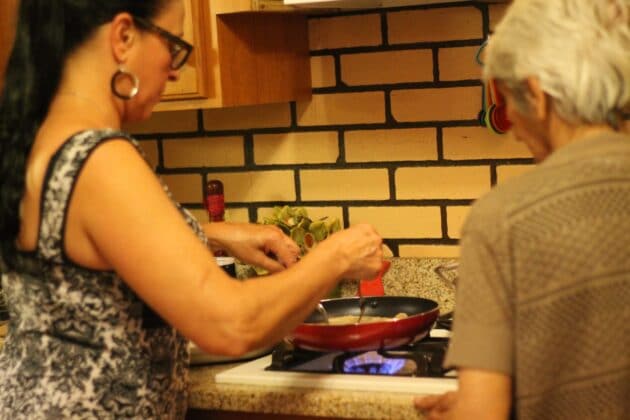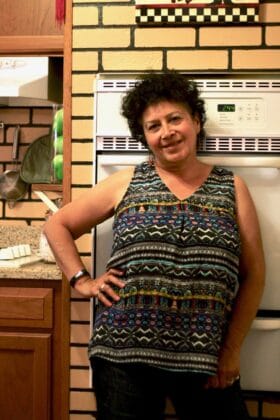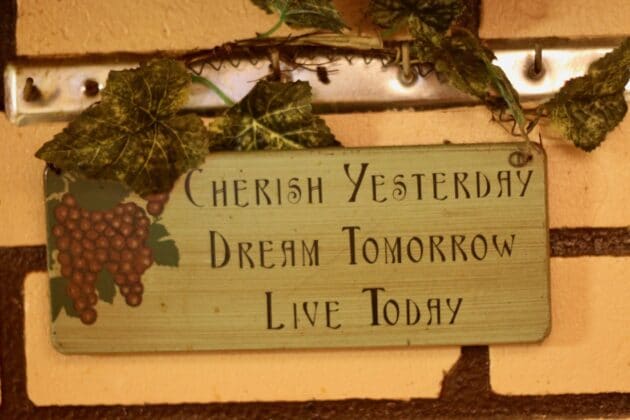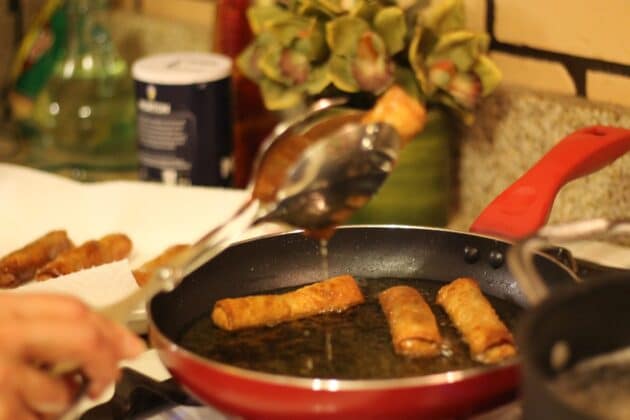 ---
Don't forget to check out my  Classic Middle Eastern Food Combinations.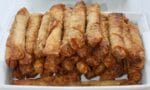 Middle Eastern Egg Rolls (Bourak)
Assyrian egg rolls, filled with a spicy ground meat mix.
Course:
Appetizers, Side Dish
Cuisine:
Assyrian, Middle Eastern
Ingredients
1

lb.

ground beef

15% fat

1

small

white onion

minced

1

tsp.

salt

3/4

tsp.

black pepper

1 1/4

tsp.

curry

1 1/2

tsp.

allspice

1/4

cup

Italian parsley

chopped

1

package

eggroll wrappers

oil for frying
Instructions
Brown ground beef in a skillet, breaking up any clumps that you find.

Add minced onion to the pan, cook until soft.

Mix in the salt, pepper, and remaining spices. Add parsley and cook for an additional minute. Set aside to cool.

When the filling is ready, place one egg roll wrappers in front of you. Add approximately two tablespoons of filling close to the bottom edge of the egg roll wrapper.

Lift the bottom edge of the egg roll wrapper over the filling.

Next, fold sides of the wrappers over the filling, one at a time.

Roll up into the tight "cigar." Seal the corner with a dab of water, and repeat.

When you are done rolling up the bourak, heat oil in a large frying pan to 375 degrees. Carefully place a few bourak in the pan. Fry until golden brown, and repeat.

Drain fried bourak on a papertowel-lined plate. Serve while hot, accompanied by a salad.