Well, 2020 is Finally coming to an end and good riddance! Many of us will still be social distancing and spending New Year's Eve at home. In this 15 Must-Try New Year's Eve Appetizers post, I'm highlighting some tasty appetizers that you can enjoy while watching the Twilight Zone marathon. Wait, am I the only one who does that Every. Single. New Year's Eve?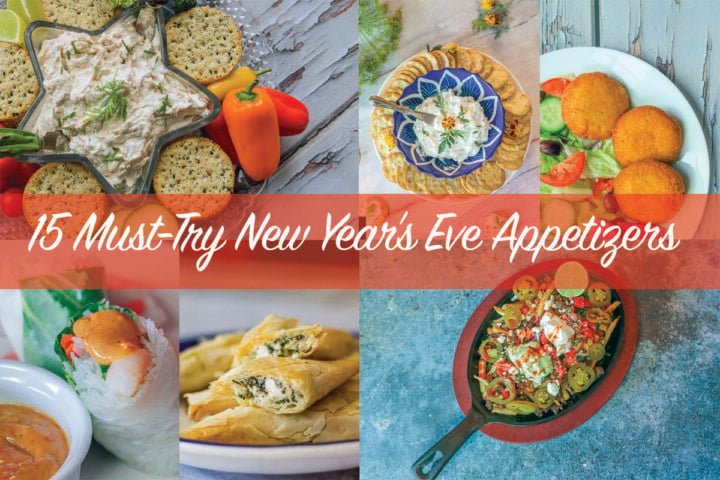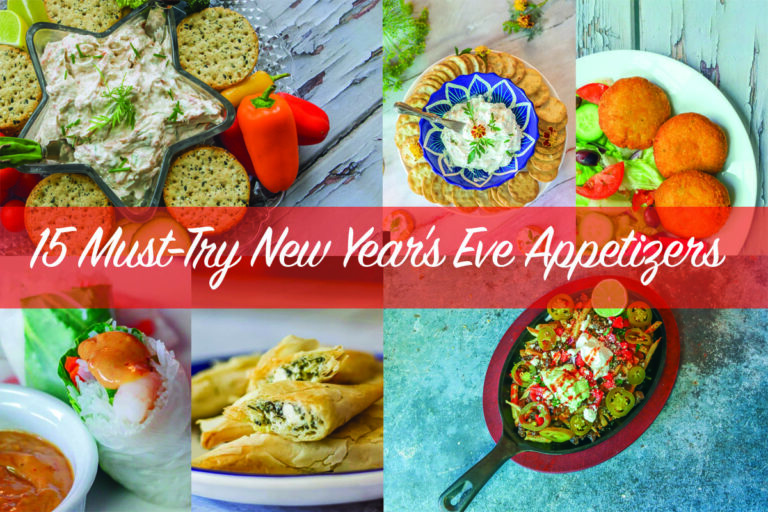 1. Smoked Salmon Dip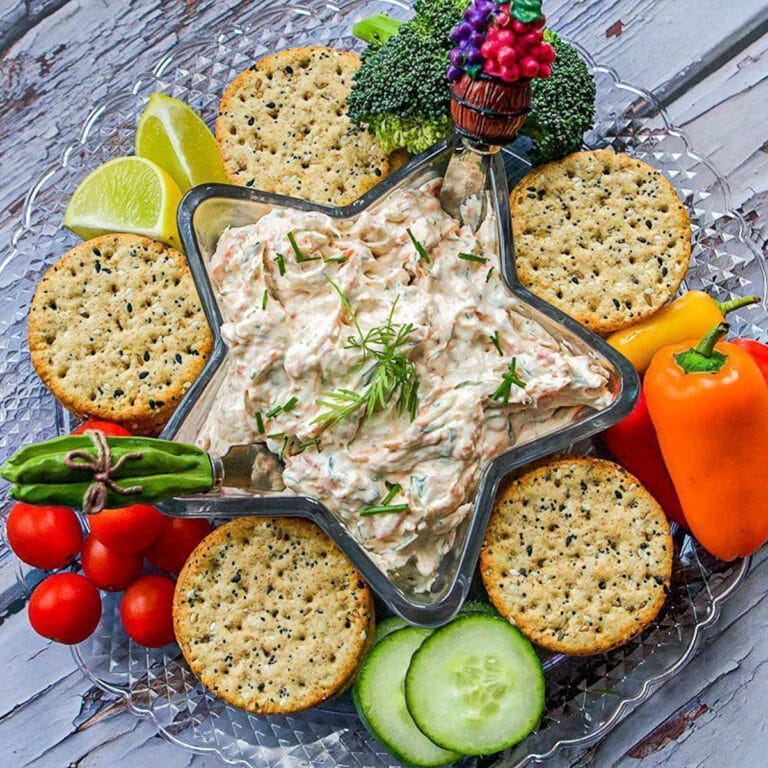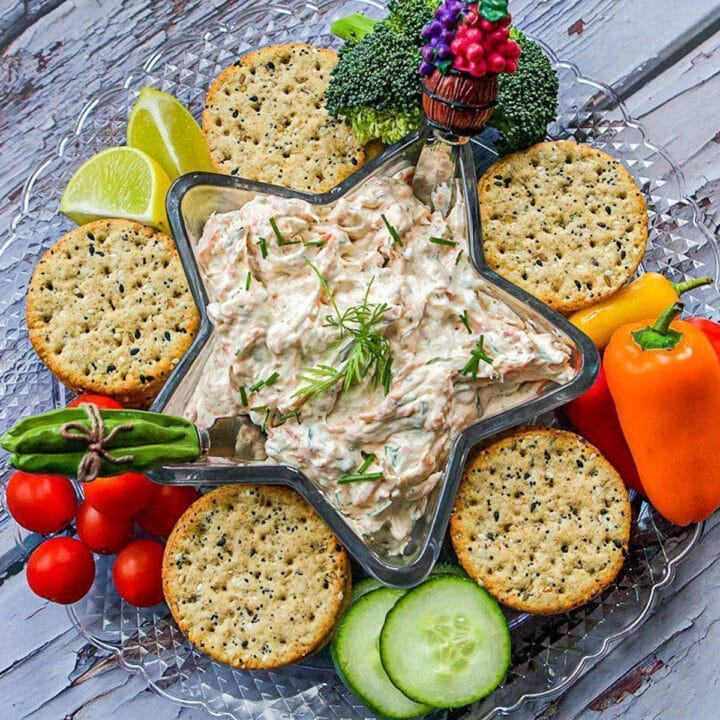 You're going to love this Smoked Salmon Dip Recipe! It's a creamy dip, made with smoked salmon, cream cheese, and fresh dill. This salmon dip also happens to be low-carb and Keto friendly! 
2. Keto Jalapeno Poppers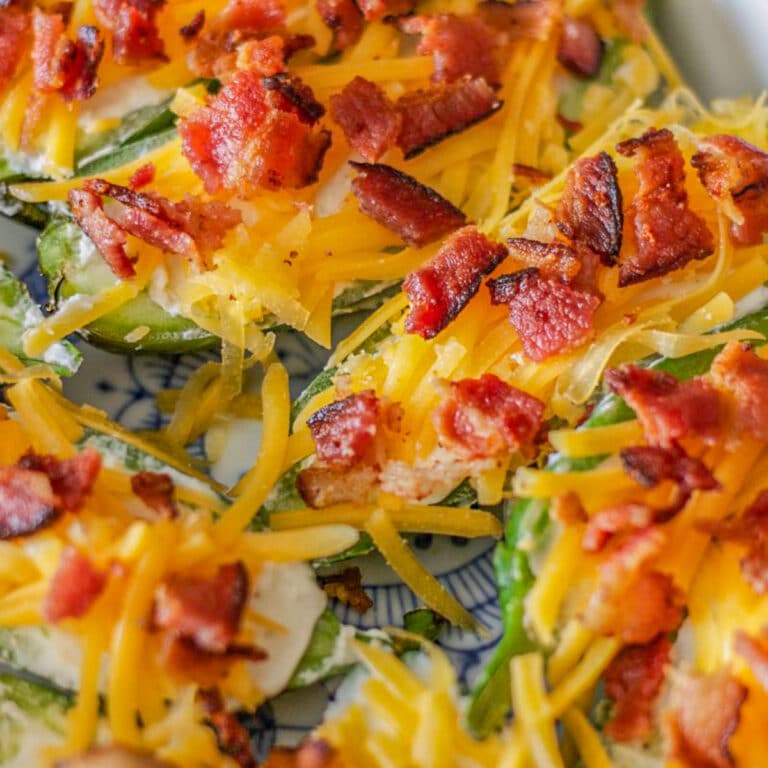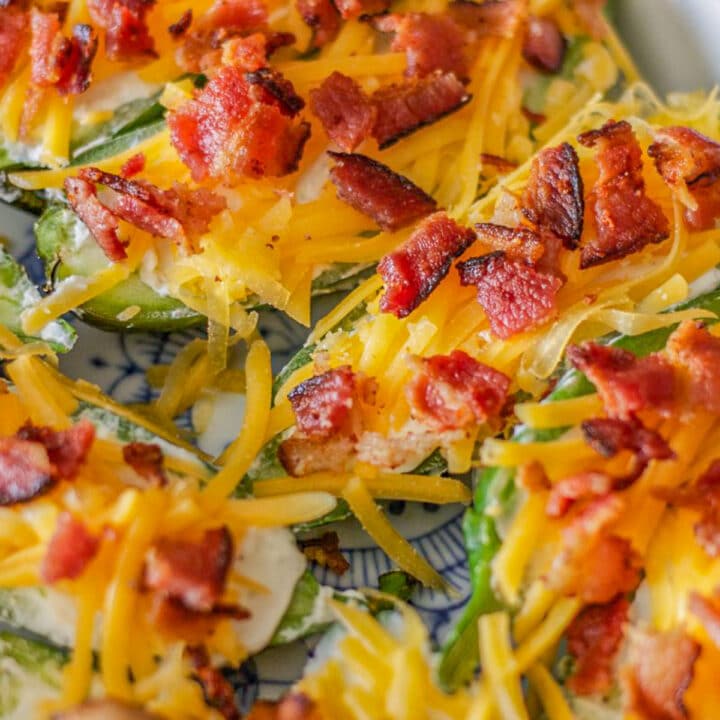 If you love ordering jalapeño poppers at your favorite restaurant, I'm going to show you how easy it is to prepare Keto Jalapeno Poppers at home! And guess what? They don't need to be breaded or deep-fried either. This means that you can enjoy them if you are on a Keto or Low Carb diet!
3. Greek Yogurt Cream Cheese Dip (Jajik)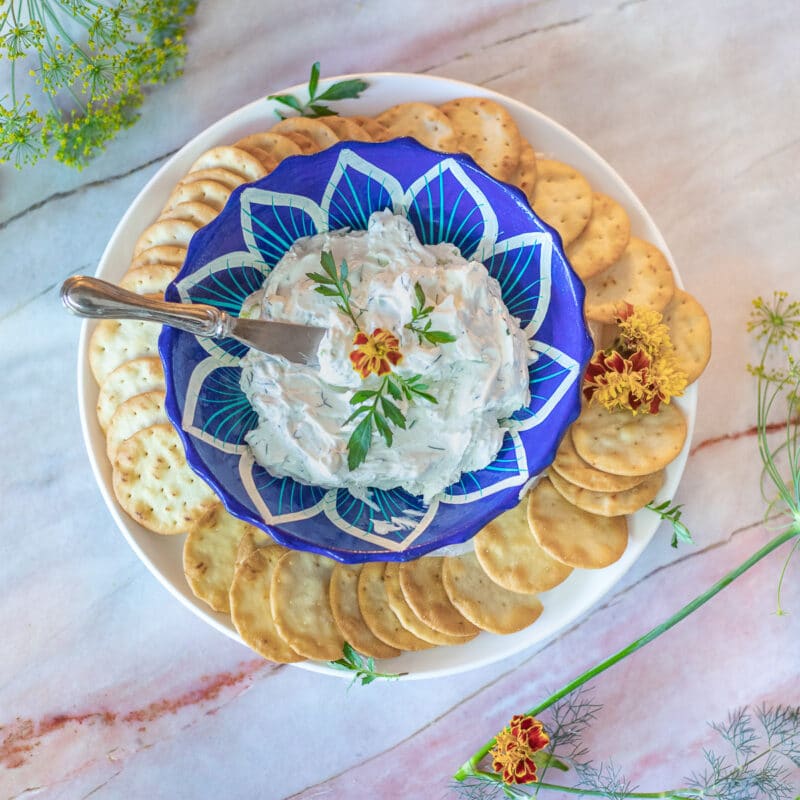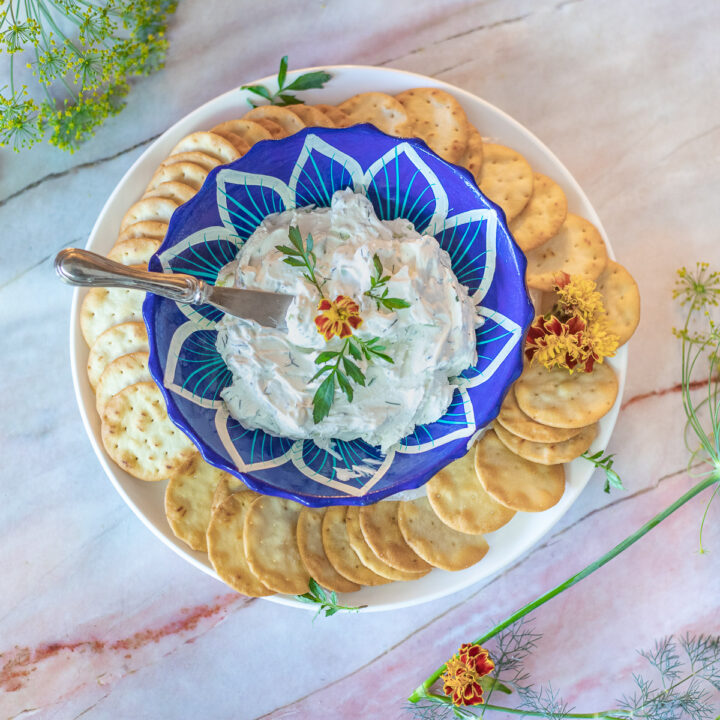 Greek Yogurt "Cream Cheese" Dip is also known as Jajik. The yogurt is drained to remove the whey, then mixed with herbs, scallions, and hot chili peppers. Serve this delicious yogurt-cheese spread with toasted Sourdough or Seed Crackers.
4. Potato Chop (Meat-Filled Potato Patties)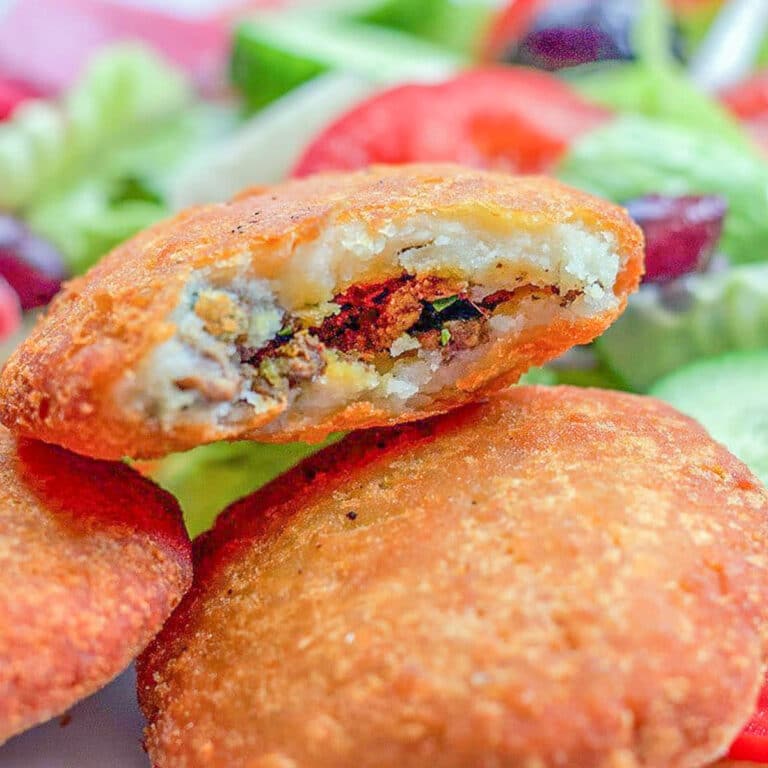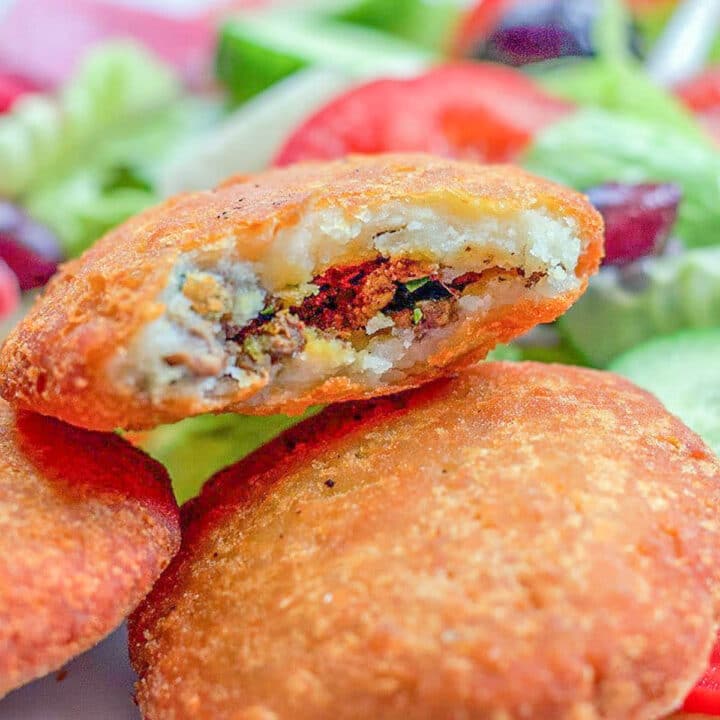 Potato Chops are crispy potato patties that are stuffed with perfectly seasoned ground beef filling. Although they're traditionally made with potatoes, I'll show you how to make them with boxed potatoes. It's a much easier way to prepare them and just as tasty!
5. Easy Stuffed Mushrooms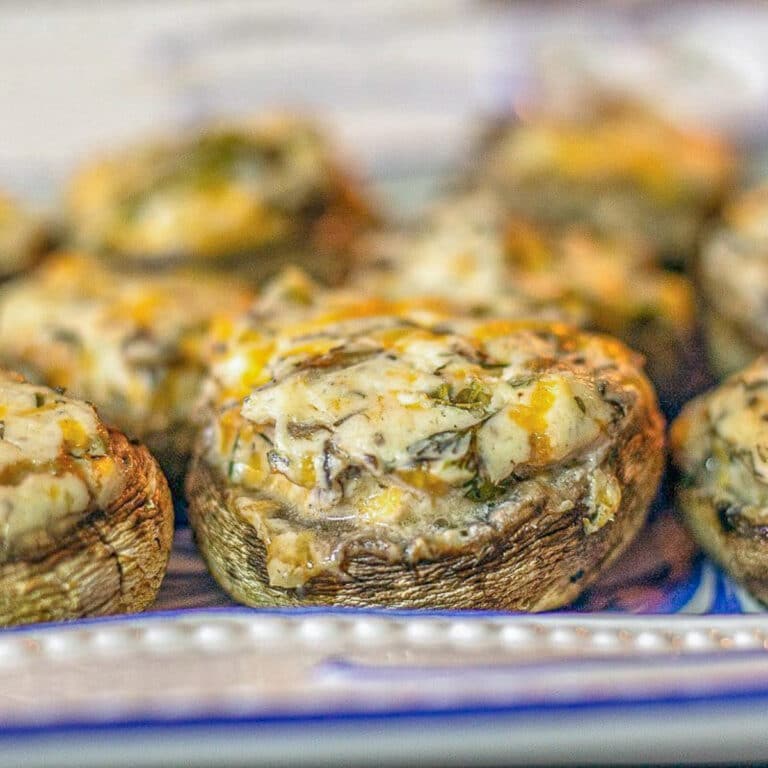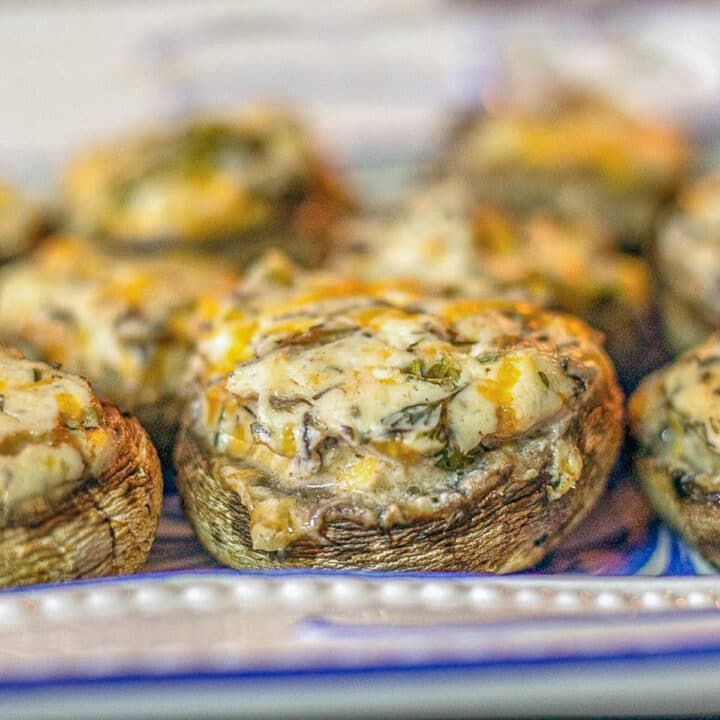 Piping hot, cheesy mushroom caps, loaded with a mixture of cream cheese, cheddar, fresh dill, diced jalapeños, and minced garlic. Oh yeah, did I mention they're also low carb?
6. Cheese Burek/Borek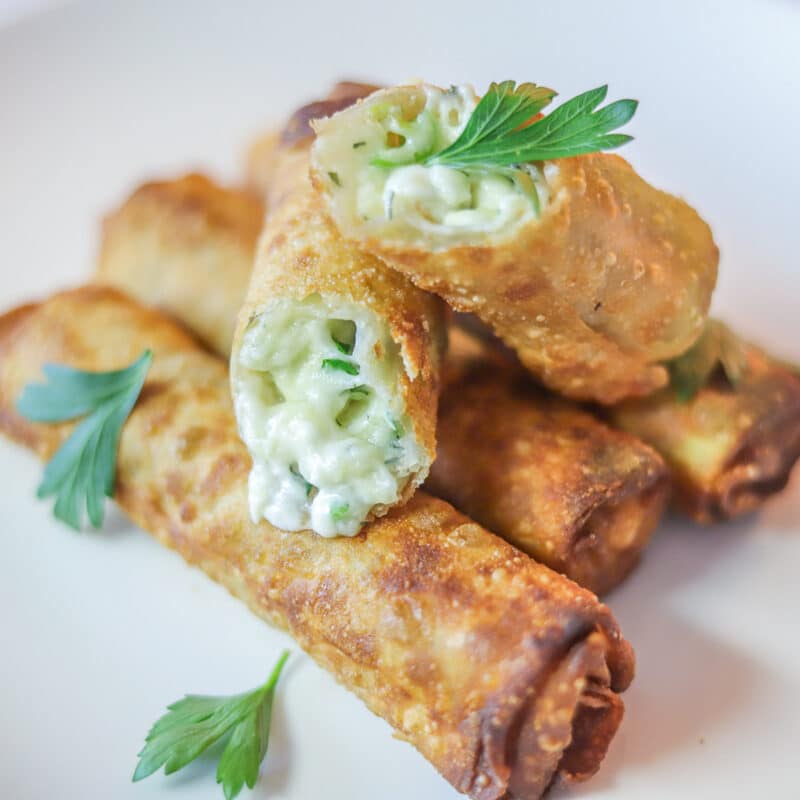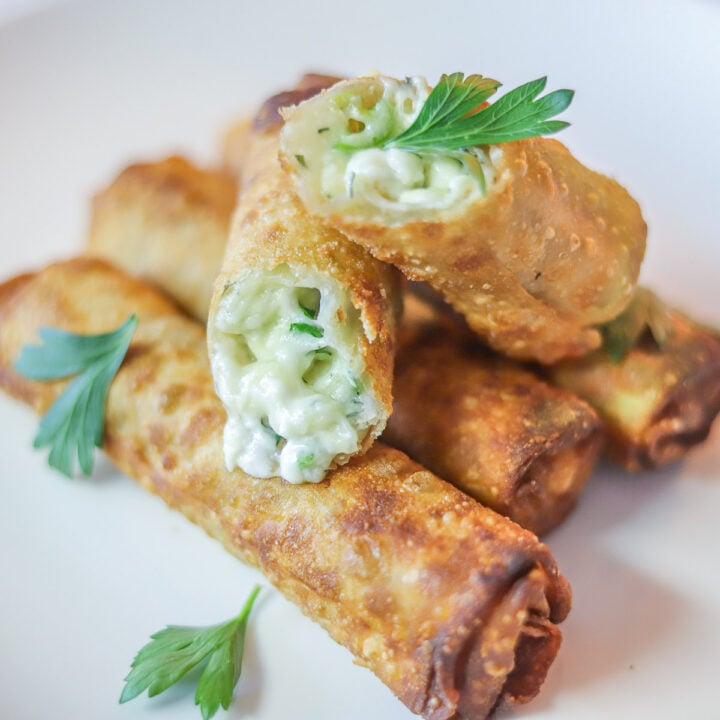 These Mediterranean egg rolls are known as Burek or Börek. They have a light and crunchy exterior and a hot-cheesy filling. These crunchy cigars will get rave reviews from your family and friends!
7. Layered Mexican Bean Dip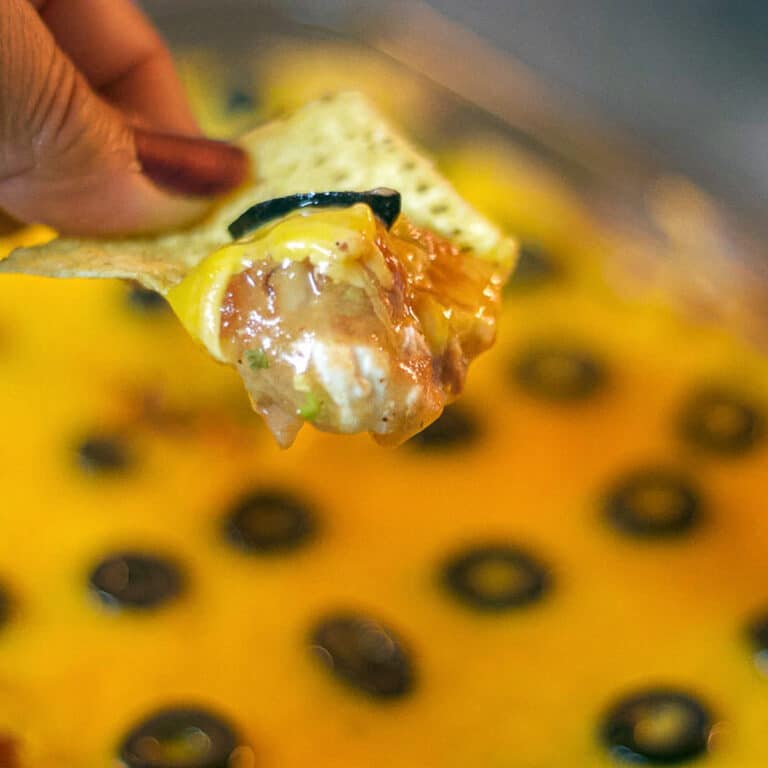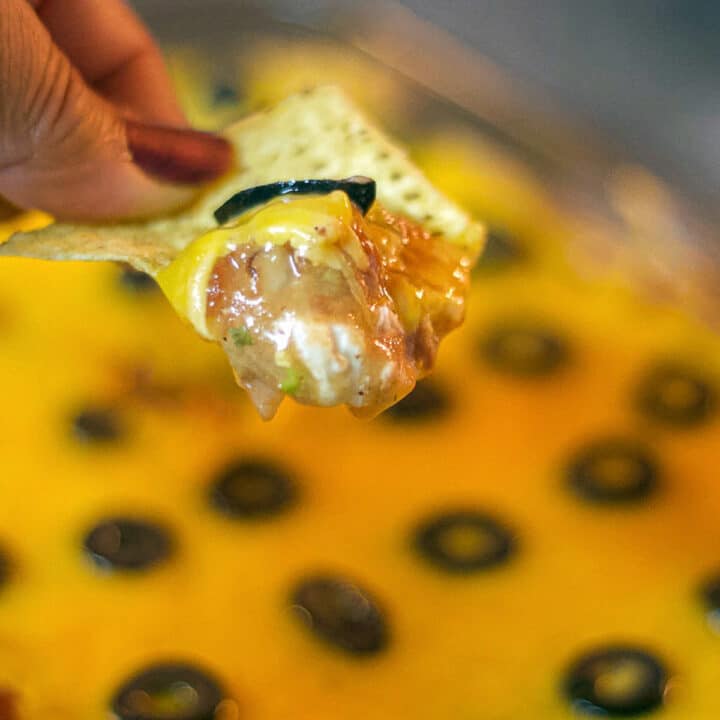 Layered with refried beans, cream cheese, salsa, and shredded cream cheese, this Layered Mexican Bean Dip it's almost begging for a chip! For an extra spicy version, add some of my Roasted salsa!
8. Zucchini and Corn Fritters with Dipping Sauce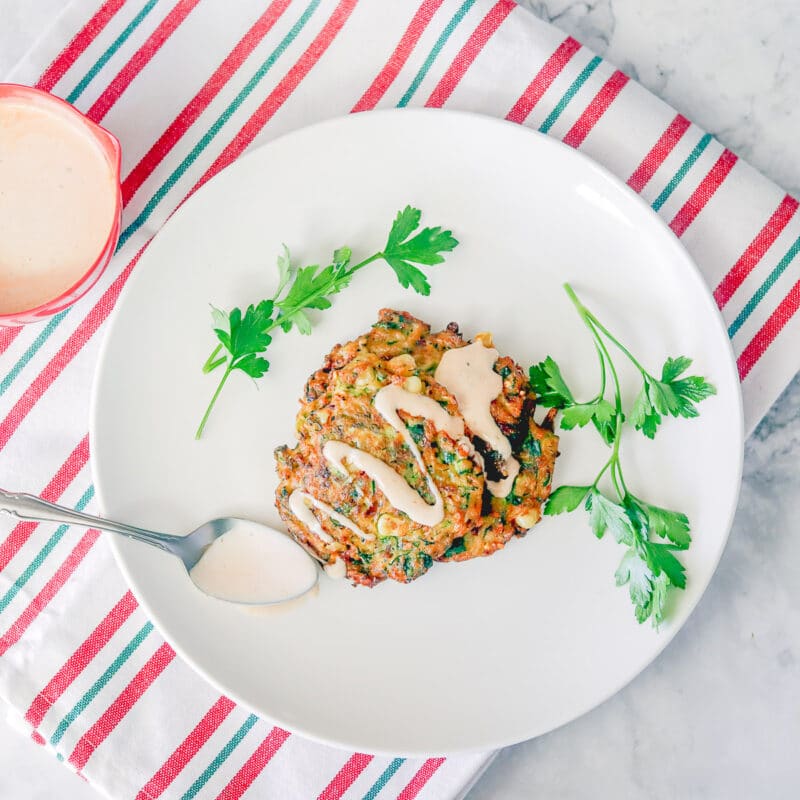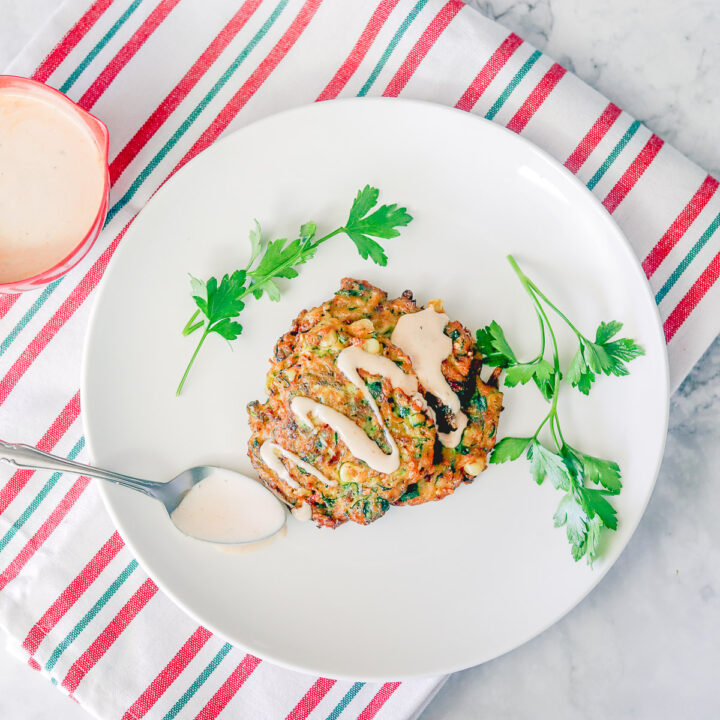 These Zucchini and Corn Fritters are crispy on the outside and tender in the center. They're big on flavor, easy to make, and sure to be a new family favorite! Serve them with Buffalo Ranch Sauce (recipe included) or with my Yogurt Dip for a healthier option!
9. Vietnamese Spring Rolls
This Vietnamese Spring Rolls recipe is authentic, healthy, and absolutely delicious! The spring rolls are relatively easy to prepare, once you get the hang of it. If you do mess up on the first few rolls, just eat the evidence. Shhh, no one needs to know. 😉 Serve them with my spicy Peanut Dipping Sauce.
10. Carne Asada Fries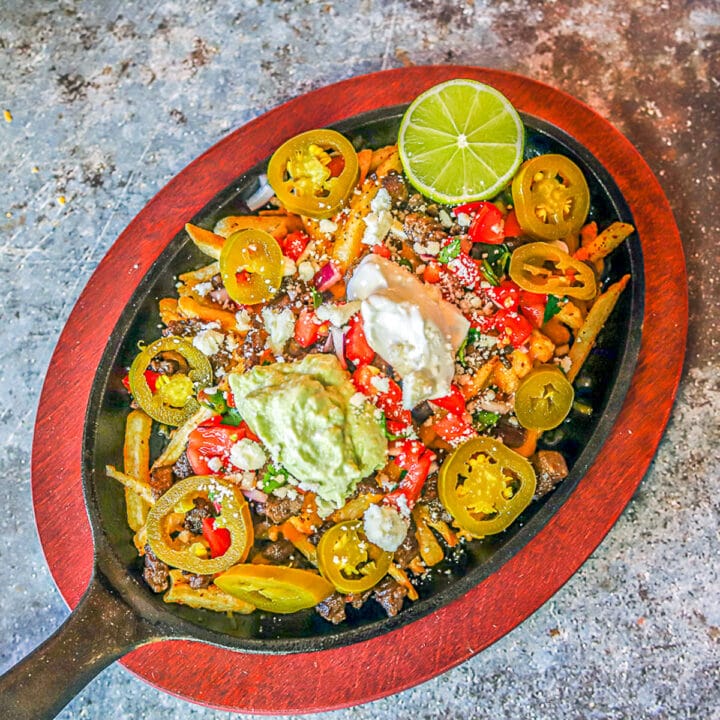 If you've never tried Carne Asada fries before, let me assure you that they are just as amazing as they sound! Crispy fries are smothered in melted shredded cheese and topped with creamy guacamole, sour cream, pico de gallo, and diced Carne Asada, yum!
11. Gourmet Pizza Recipe with Figs & Goat Cheese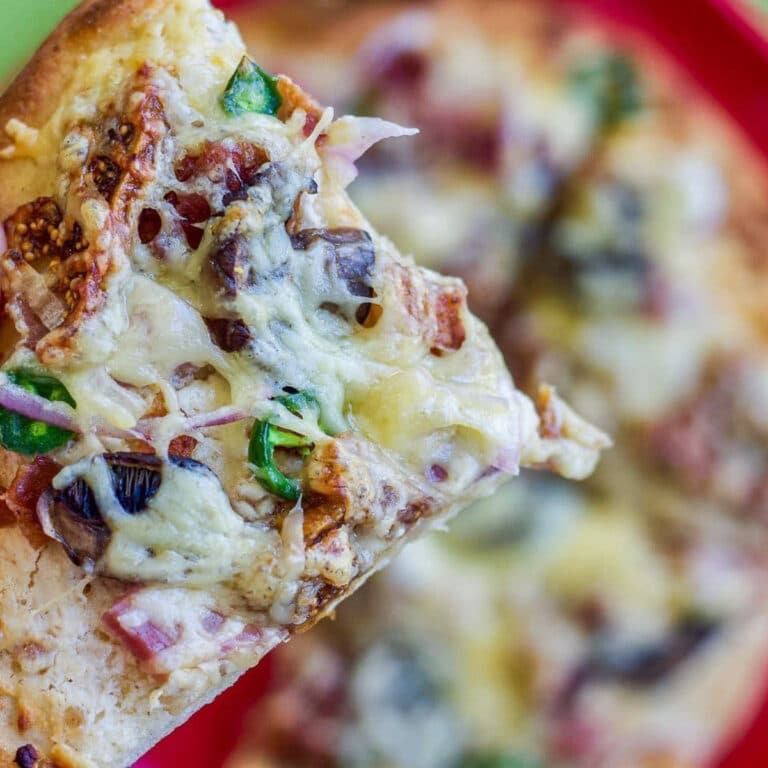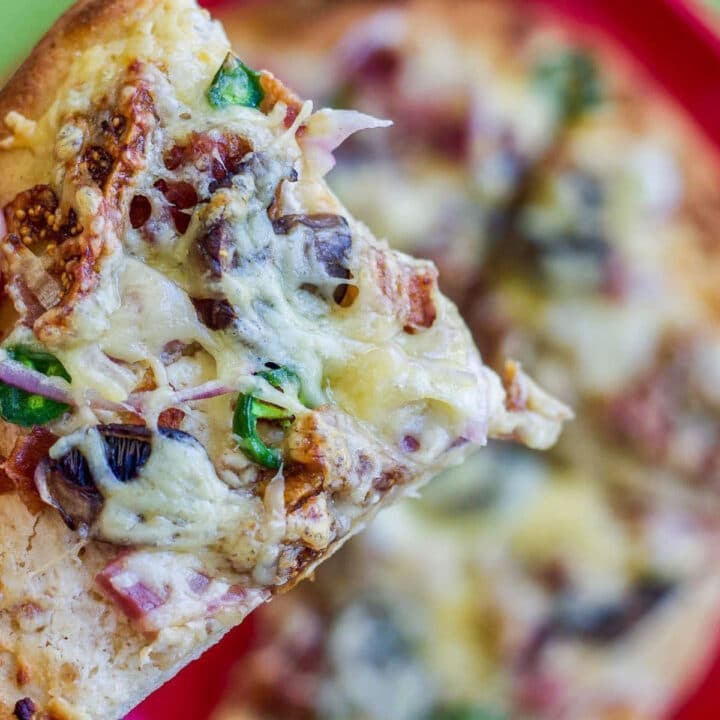 Gourmet Mini Pizzas that you can prepare using store-bought flatbread. Let your imagination run wild as you consider the various topping possibilities, or use some of my tried and tested topping suggestions!
12. Spanakopita (Greek Spinach Pies)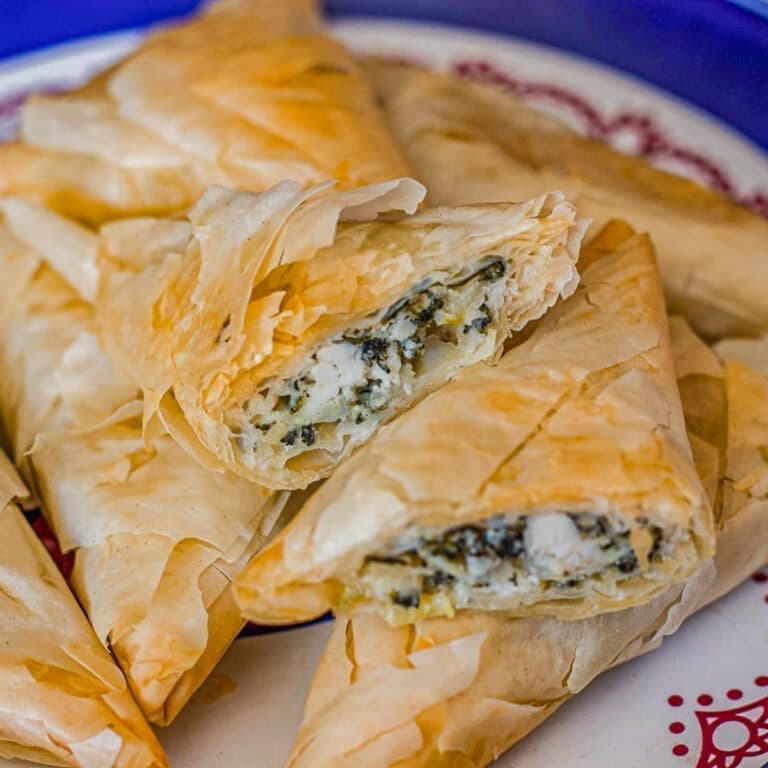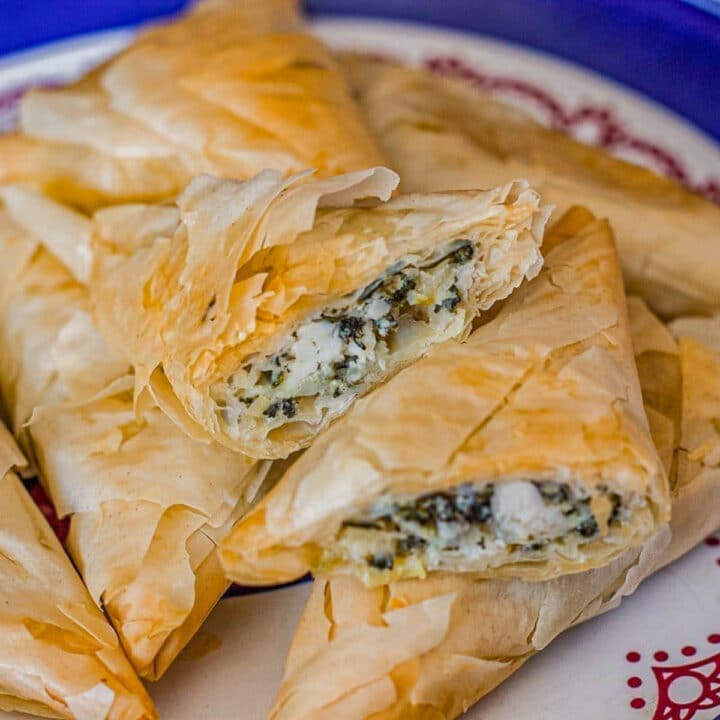 This Easy Spanakopita recipe is my take on this popular savory Greek pastry. The flakey fillo dough is packed with spinach, cheese, garlic, and dill, among other delicious ingredients.
13. Easy Filipino Lumpia
These Filipino Lumpia are light and Crispy, with a juicy ground meat and vegetable filling. Not to mention, they're easy to prepare. The entire process takes less than an hour, start to finish.
14. Authentic Hummus Recipe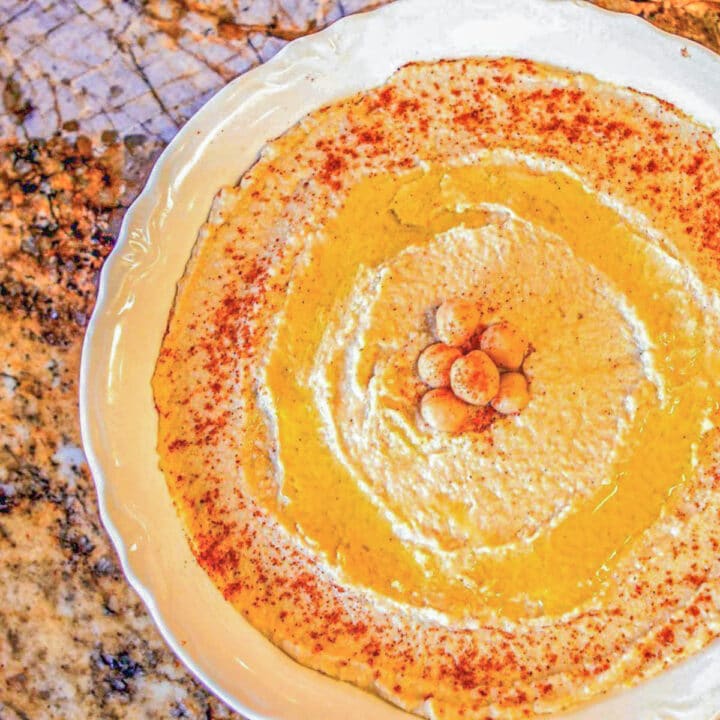 If you like Hummus, you'll love my easy and Authentic Hummus Recipe! Who knew mixing simple ingredients like chickpeas, fresh lemon juice, garlic, and tahini can result in such a delicious dish? Serve with pita chips or fresh pita bread.
15. Salmon Pin Wheels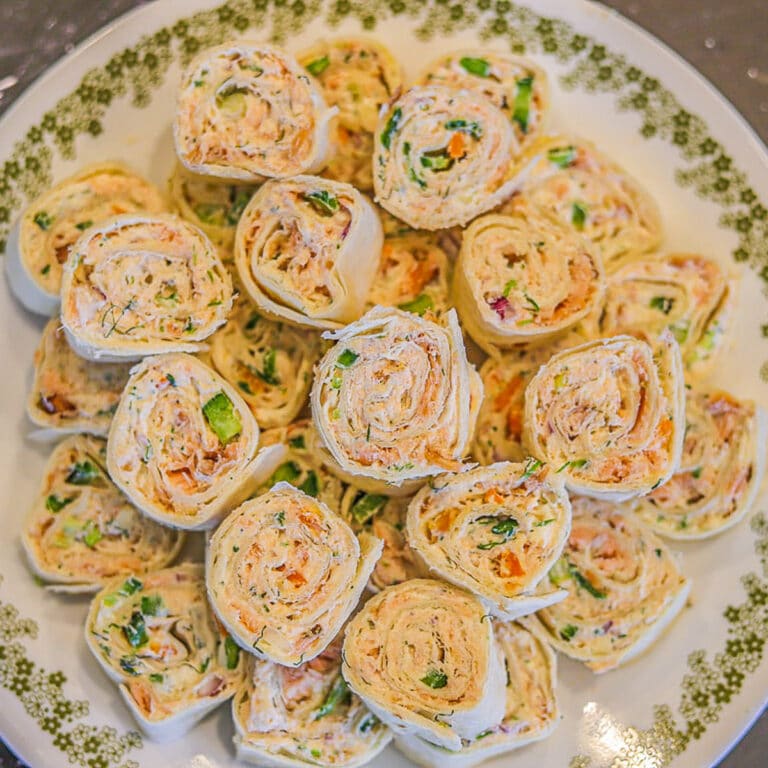 These yummy Smoked Salmon Pinwheels are a great way to use up leftover smoked salmon. If you love smoked salmon, you'll find these pinwheels irresistible. Dare you to eat just one!
---
I hope you enjoyed looking through this 15 Must-Try New Year's Eve Appetizers post and that you got at least a few New Year's Eve Appetizers ideas to try out this year. Need some New Year's virtual party ideas? If so, check out this post.
Happy New Year from my family to yours! ❤️
---
Love this recipe? Please leave a 5-star 🌟🌟🌟🌟🌟rating in the recipe card below & a review in the comments section further down the page.

Stay in touch with me through social media @ Instagram, Pinterest, TikTok, and Facebook. Don't forget to tag me when you try one of my recipes!