Looking for some Valentine's Day desserts ideas? Look no further; here are 20 delicious Valentine's desserts to consider! Your sweetheart will really feel loved when you take the time to prepare a special dessert just for him or her.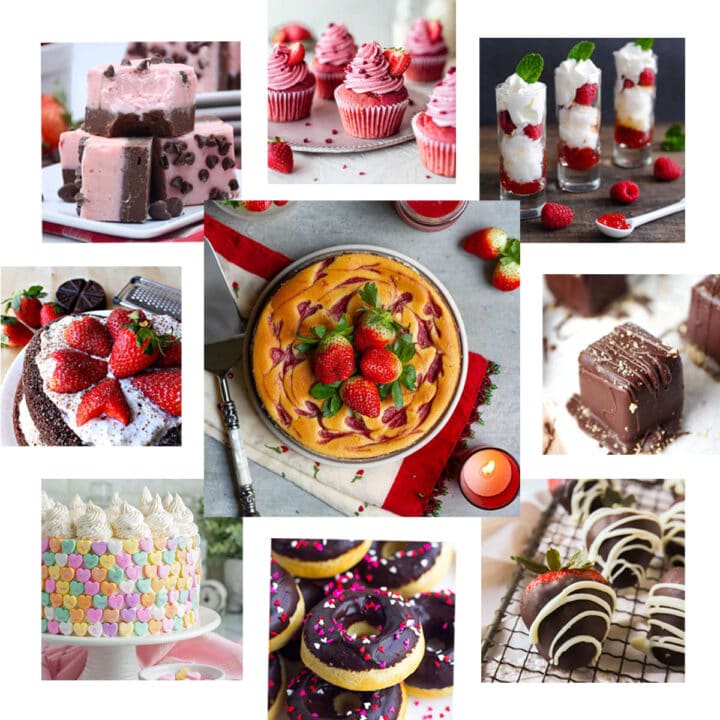 What says Valentine's Day more than sweet, decadent, Valentines desserts? Whether you prefer Strawberry Cheesecake Cookies or Chocolate-Covered Cheesecake Bites, you'll fall in love with these Valentine's Day dessert ideas!
If you're celebrating Galentine's Day instead, pick a few sweet treats from the options below and prepared them for (or with) your favorite gal pals!
Then there are those of you who will be spending Valentine's Day alone. Saint Valentine would not want you to feel left out! You, especially, need to pamper yourself.
Light some candles, draw a bath and treat yourself to a chocolate-laden dessert and a good book or a movie. This one is one of my all-time favorites, just make sure you have some tissues handy...
Baked Doughnuts 💝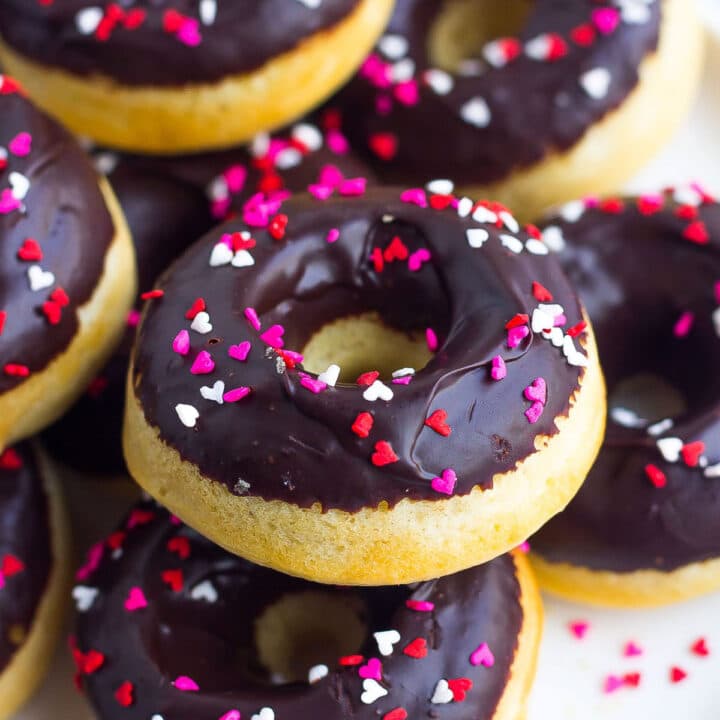 This Baked Donut Recipe is fluffy, moist, and everything you dream about in a donut from your favorite donut shop. Made with a classic old-fashioned donut dough and covered in a sweet chocolate glaze, and sprinkles.
(KathrynsKitchenBlog.com)
Mexican Chocolate Cake 💝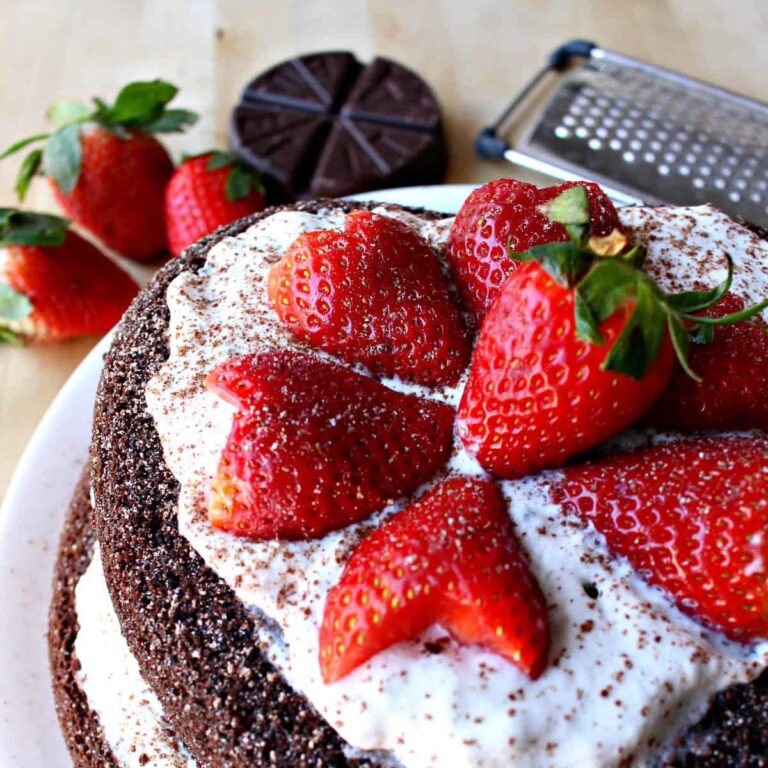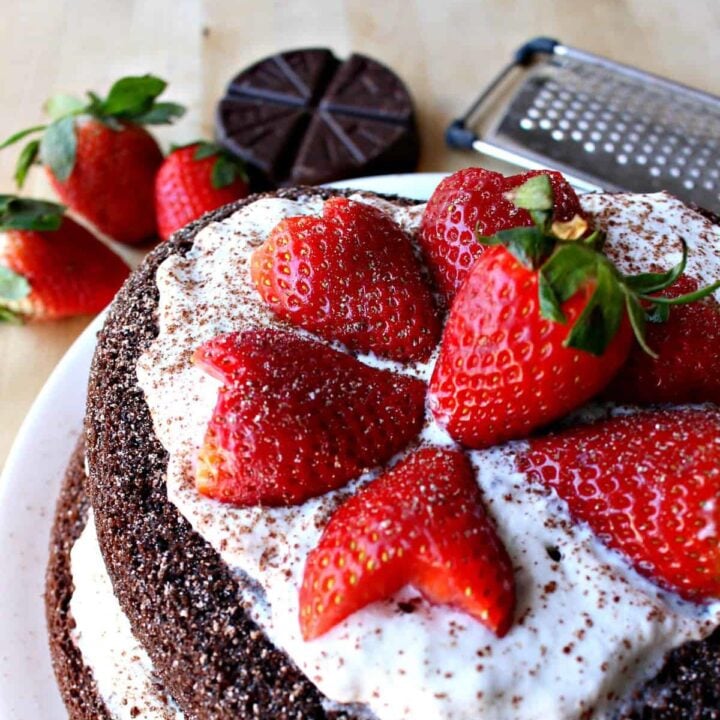 Wow your sweetheart this Valentine's Day with this easy Mexican Chocolate Cake. It's made with only a handful of ingredients and is incredibly yummy.
(InMamaMaggiesMitchen.com)
Chocolate Cheesecake Mousse Cups 💝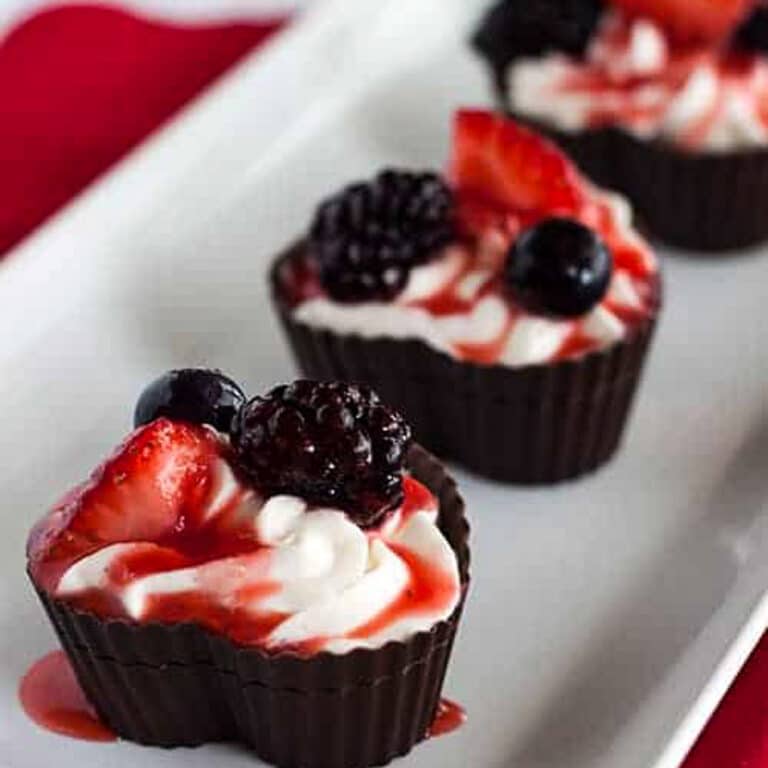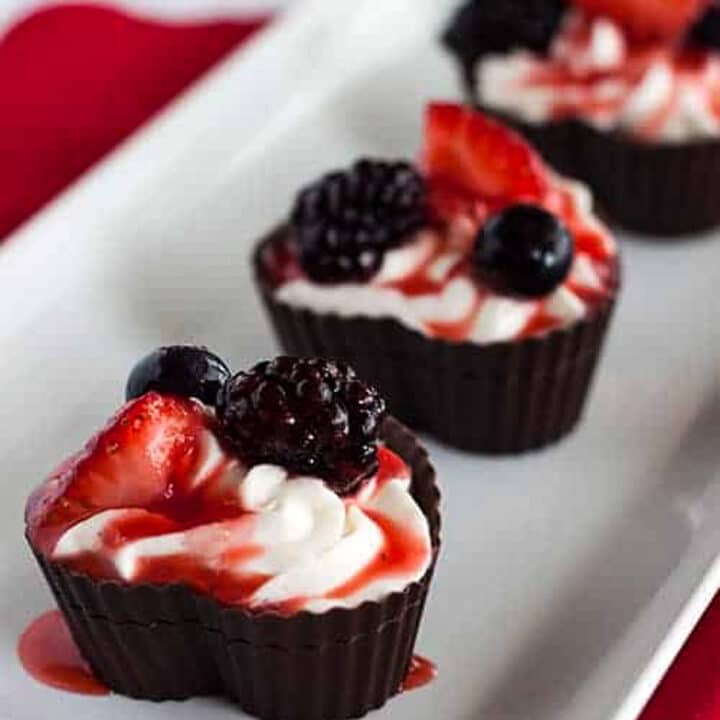 A semi-sweet, heart-shaped chocolate bowl filled with a creamy vanilla bean cheesecake mousse topped with a sweet berry compote. Go ahead, prepare these Chocolate Cheesecake Mousse Cups for your sweetie this Valentine's Day!
(BarbaraBakes.com)
Easy Mug Cake Recipe 💝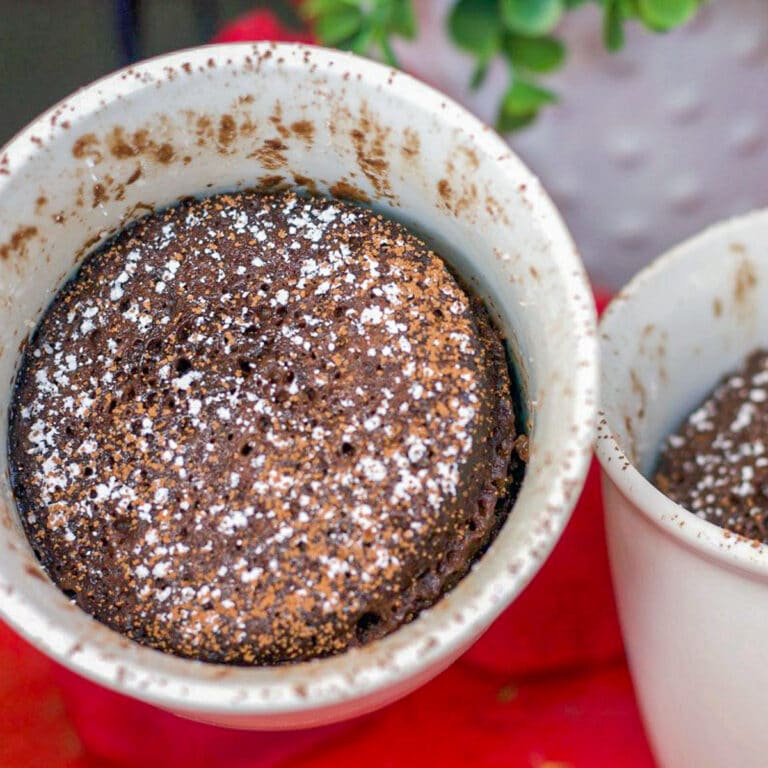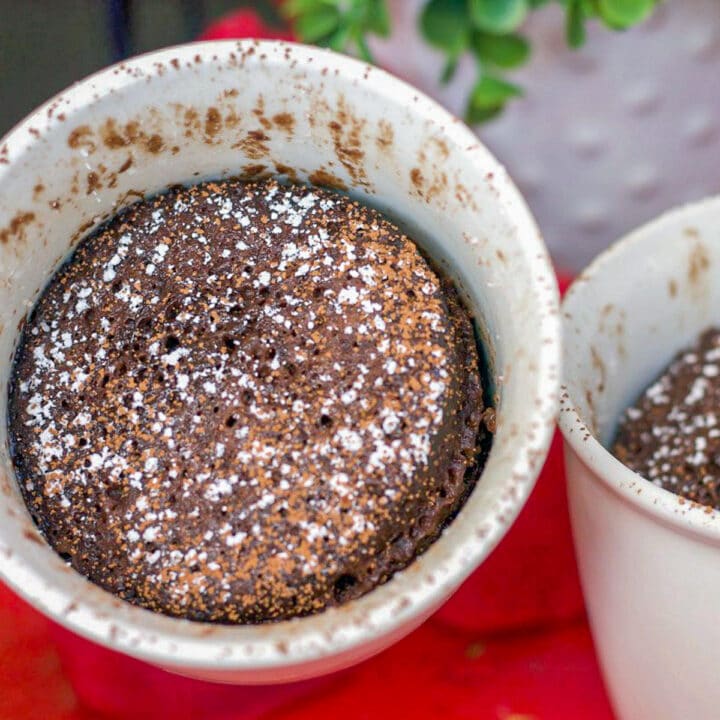 A Rich and chocolaty Easy Mug Cake Recipe that's ready in around six minutes from start to finish. If you're craving something sweet but don't want to bake an entire cake, you'll love this simple, yet decadent recipe!
(HildasKitchenBlog)
Mini Palmiers Recipe 💝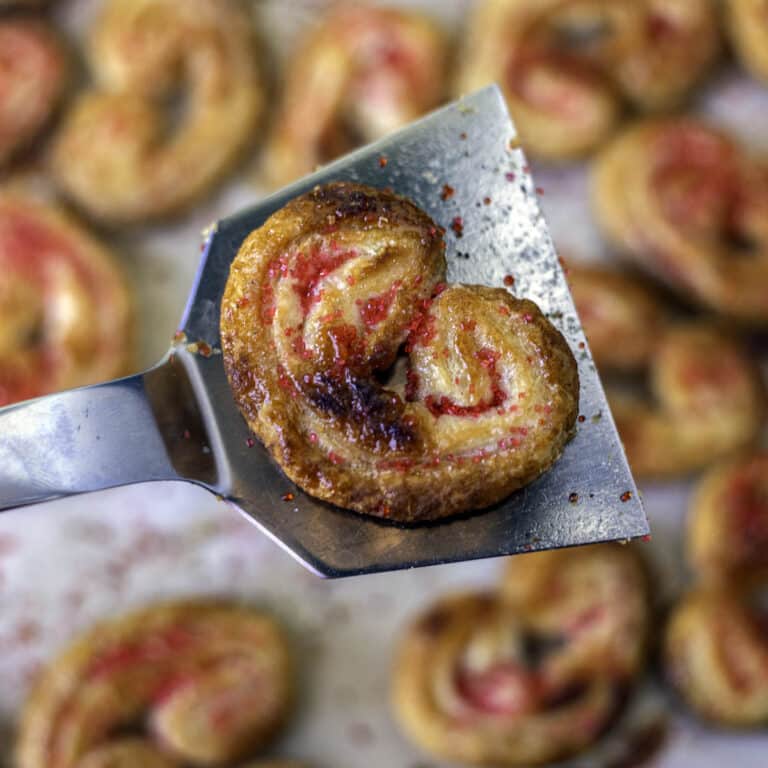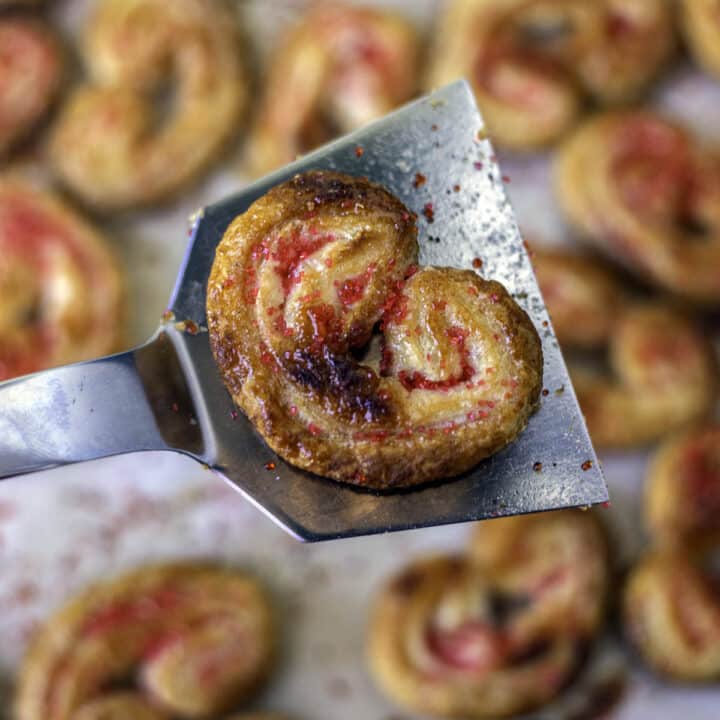 Light, flakey, and oh so buttery, you will love this easy 3-ingredient mini palmiers recipe! Use red sugar sprinkles to make last-minute Valentine's cookies for your sweetie!
(HildasKitchenBlog.com)
Strawberry Cheesecake Cookies 💝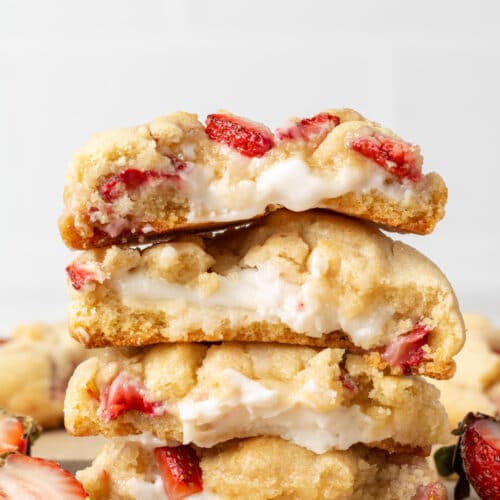 Looking for a yummy Valentine's dessert idea? These Strawberry Cheesecake Cookies are soft, buttery, filled with real strawberry flavor, then stuffed with a cream cheese filling!
(TheCookieDoughDiaries.com)
Vegan Strawberry Cupcakes 💝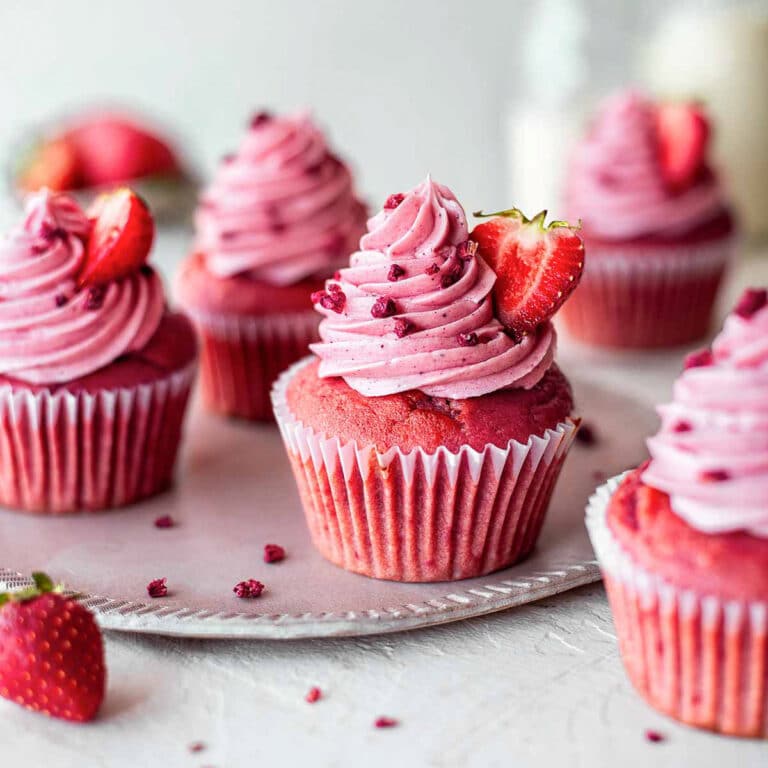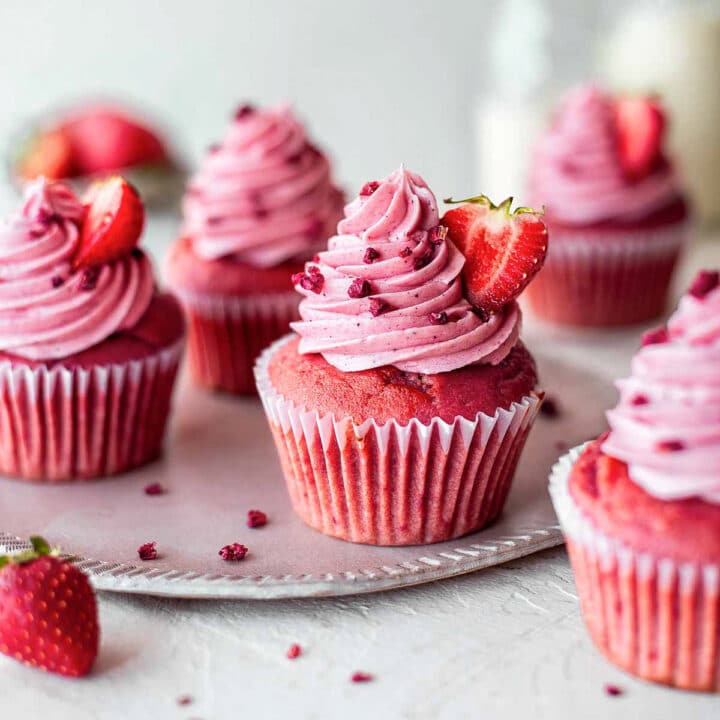 Easy Vegan Strawberry Cupcakes packed with fresh strawberries and flavor. They are perfect for Valentine's Day or any time of the year!
(RainbowNourishments.com)
Strawberry Swirl Cheesecake 💝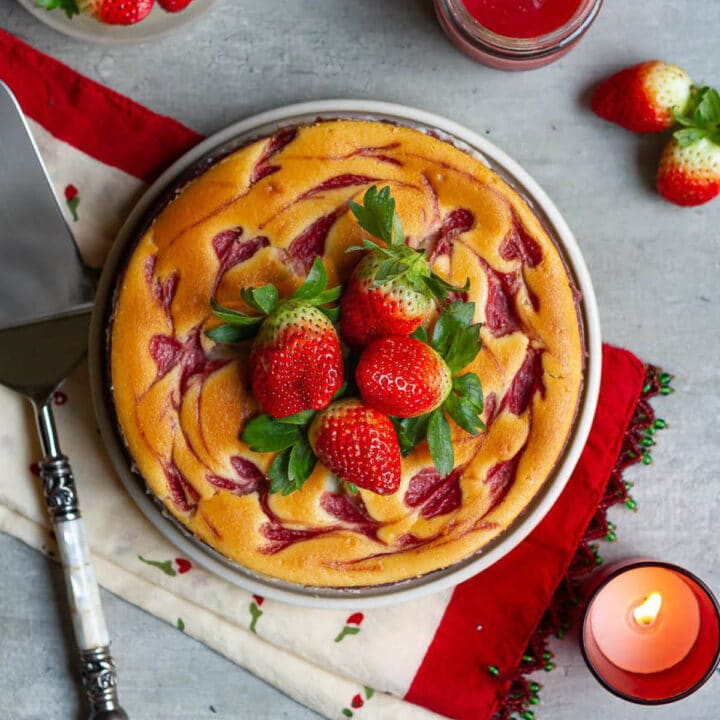 Supremely creamy and incredibly moist from the plump, juicy strawberries, this Strawberry Swirl Cheesecake is the perfect Valentine's Day treat!
(TashasArtisanFoods.com)
Cinnamon Red Hot Biscotti Cookies 💝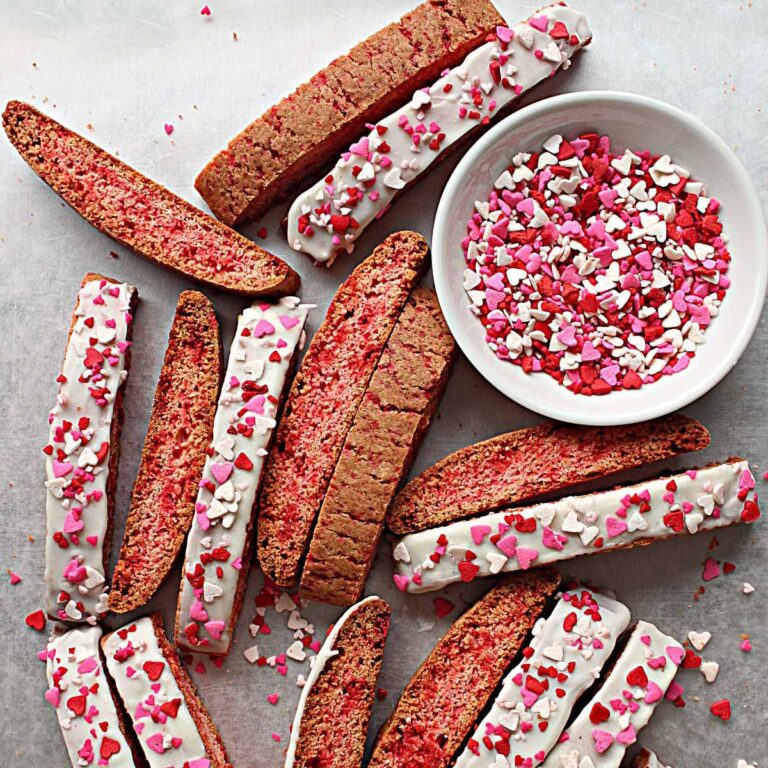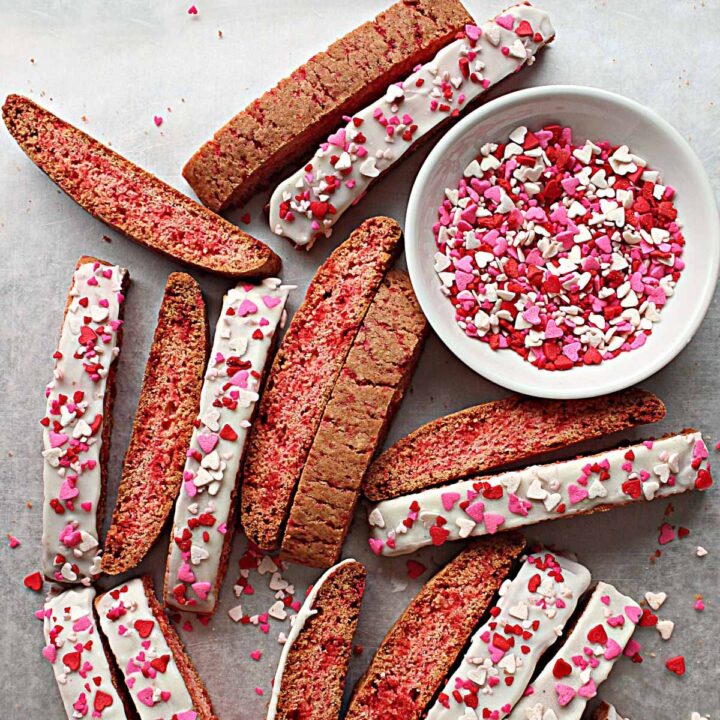 Cinnamon Red Hot Biscotti Cookies are a wonderfully crunchy cookie for snacking and dunking! Crushed Red Hots candy are the special ingredient that turns the dough pink and adds cinnamon flavor.
(TheMondayBox.com)
Conversation Heart Cake 💝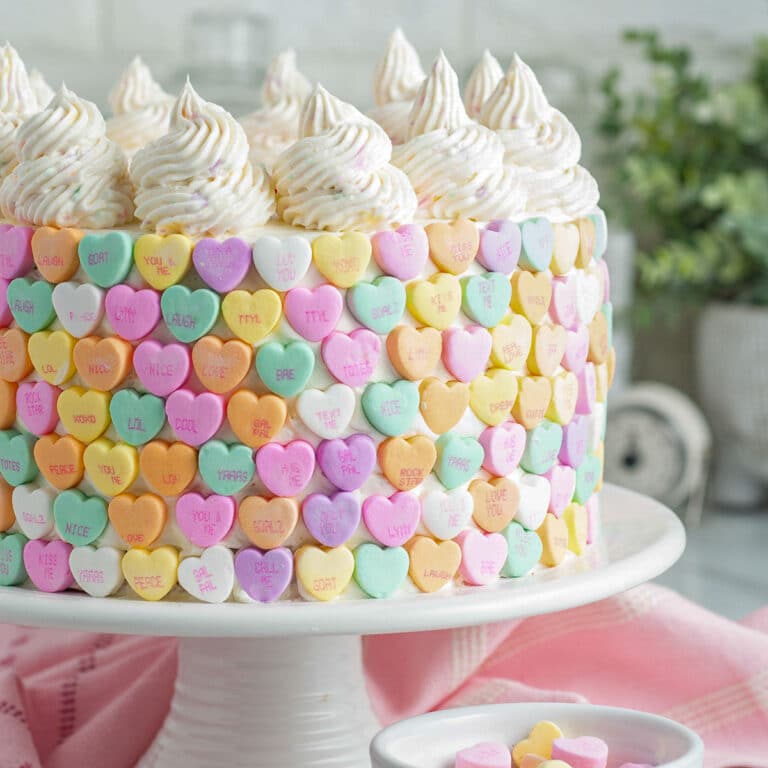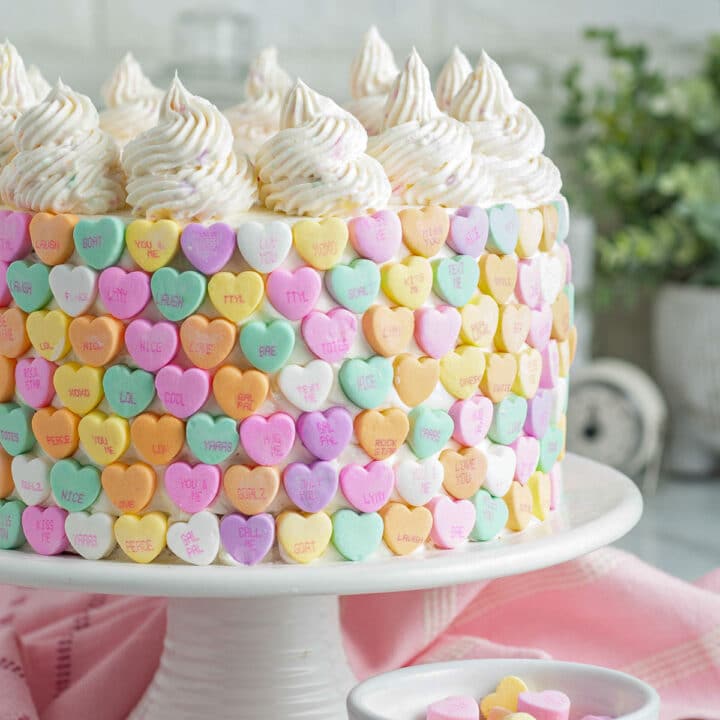 This Conversation Heart Cake is just too cute! A layered, fluffy white cake with homemade buttercream frosting and adorably decorated with Conversation Hearts – this is a cake even Cupid will love!
(BerlysKitchen.com)
Kahlua Coffee Cheesecake 💝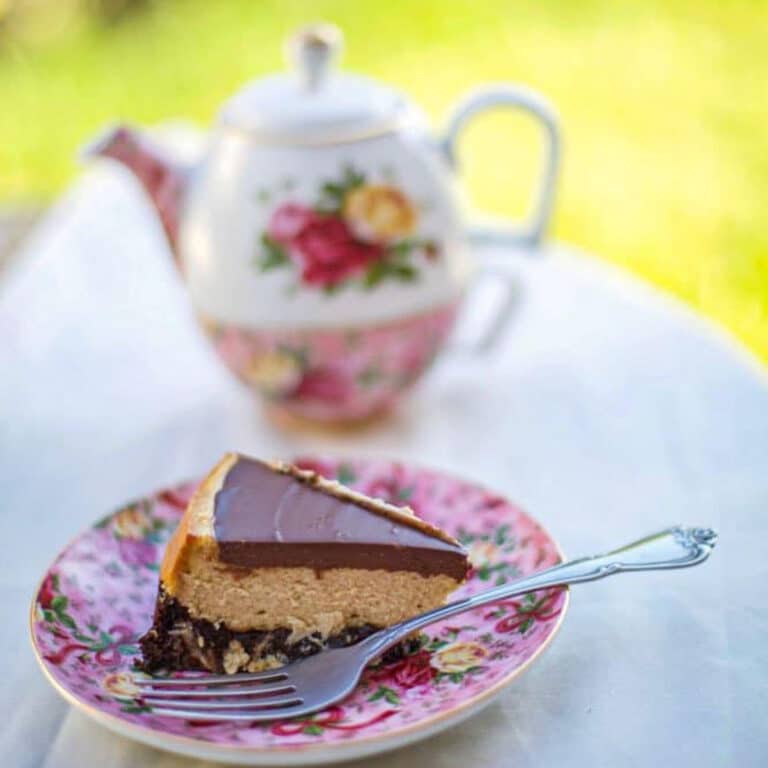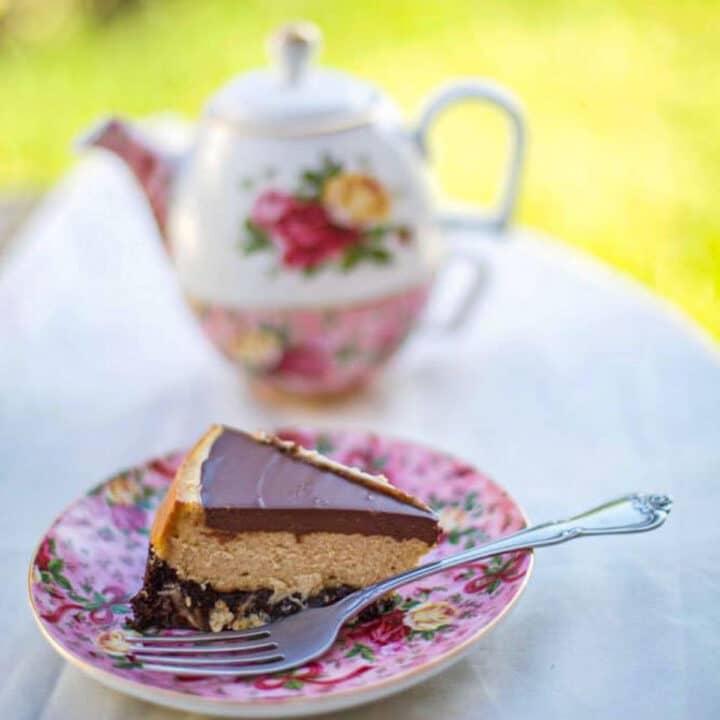 This Kahlua Coffee Cheesecake recipe starts off with a coffee and Kahlua brownie crust, topped with coffee and Kahlua cheesecake, and finished off with a rich, chocolate ganache layer.
(HildasKitchenBlog.com)
Easy Valentine Dessert Shooters 💝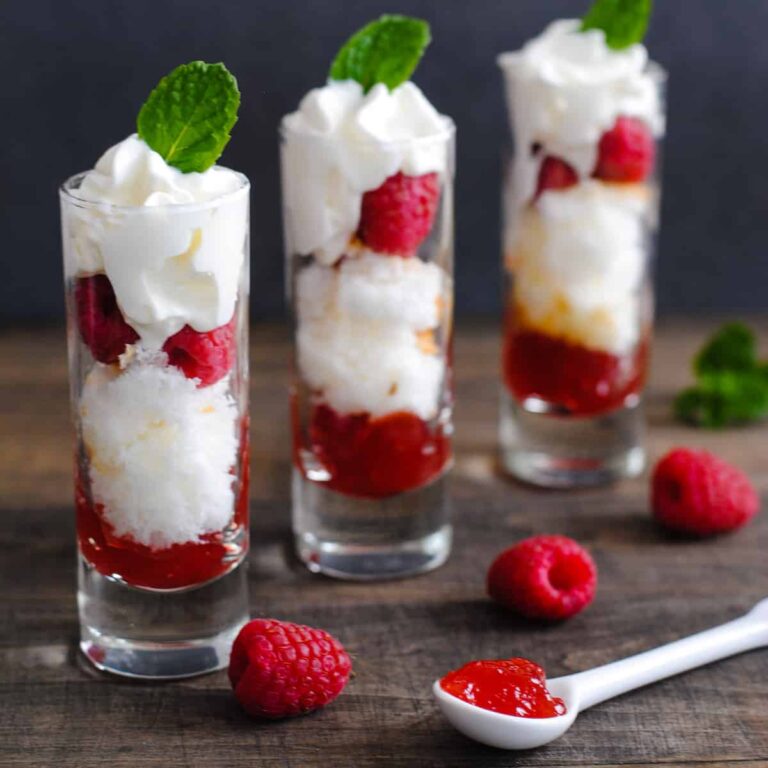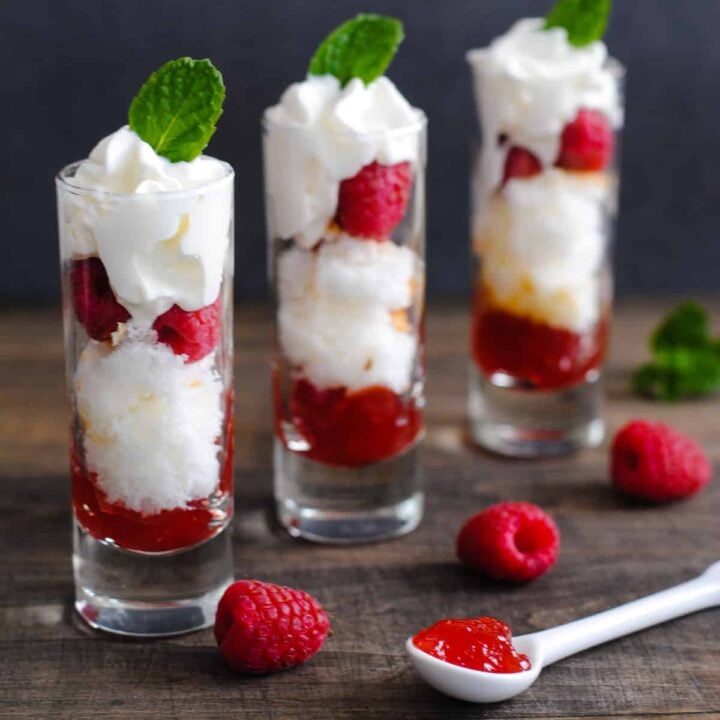 Looking for a light, easy Valentine's dessert after a decadent meal? These five-minute Easy Valentine Dessert Shooters are a simple, fresh, and sweet treat!
(FoxesLoveLemons.com)
Homemade Pop-Tarts with Pie Crust 💝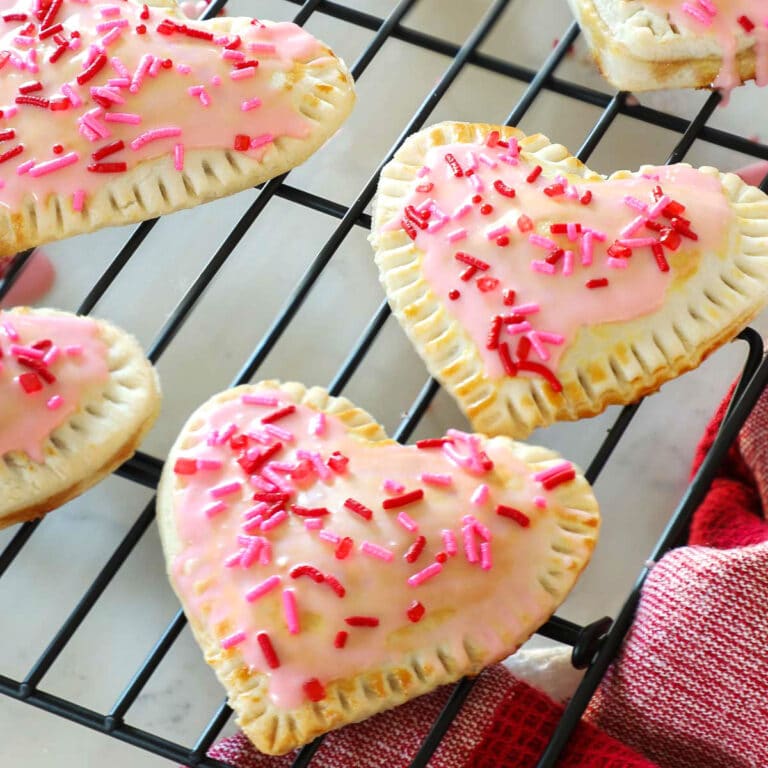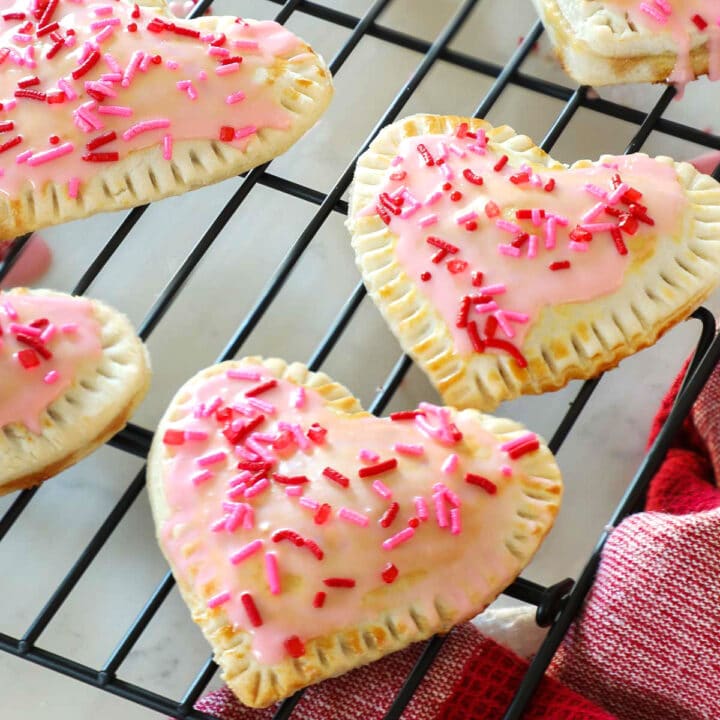 Homemade Strawberry Pop Tarts with Pie Crust. An easy almost homemade pastry perfect for breakfast, an after-school snack, or Valentine's Day treat.
(WeekendCraft.com)
Chocolate-Covered Cheesecake Bites 💝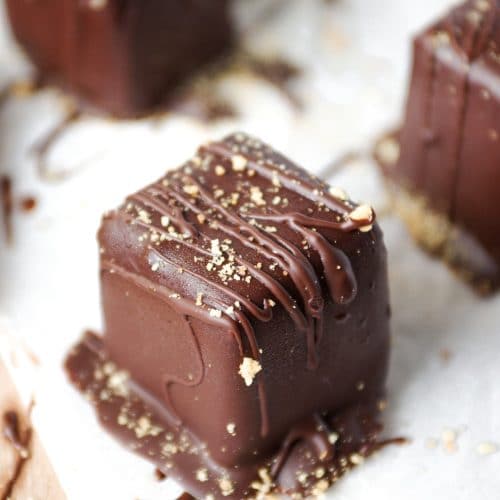 These Chocolate Covered Cheesecake Bites are made with mini bite-size pieces of cheesecake and are covered in a delicious chocolate shell coating. They are the perfect Valentine's dessert!
(TheForkedSpoon.com)
Best Red Velvet Cake 💝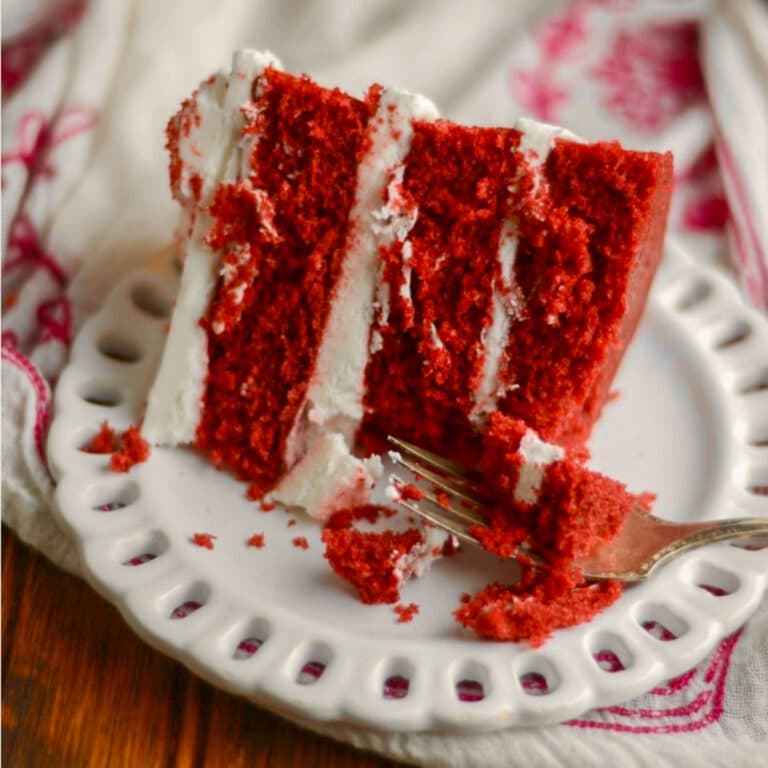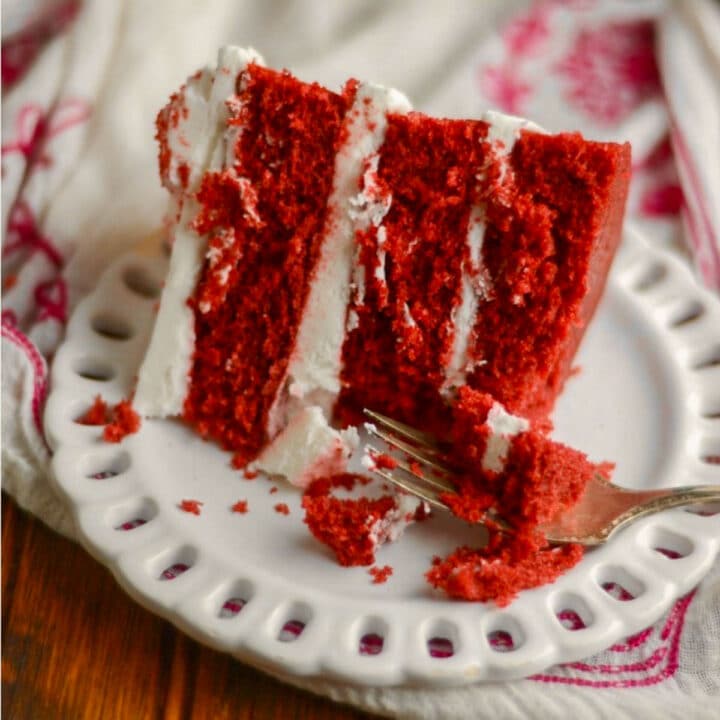 What would Valentine's Day be without a serious dessert? You're going to fall in love with the best Red Velvet Cake recipe around!(MommyEvolution.com)
Rose Crème Brulee 💝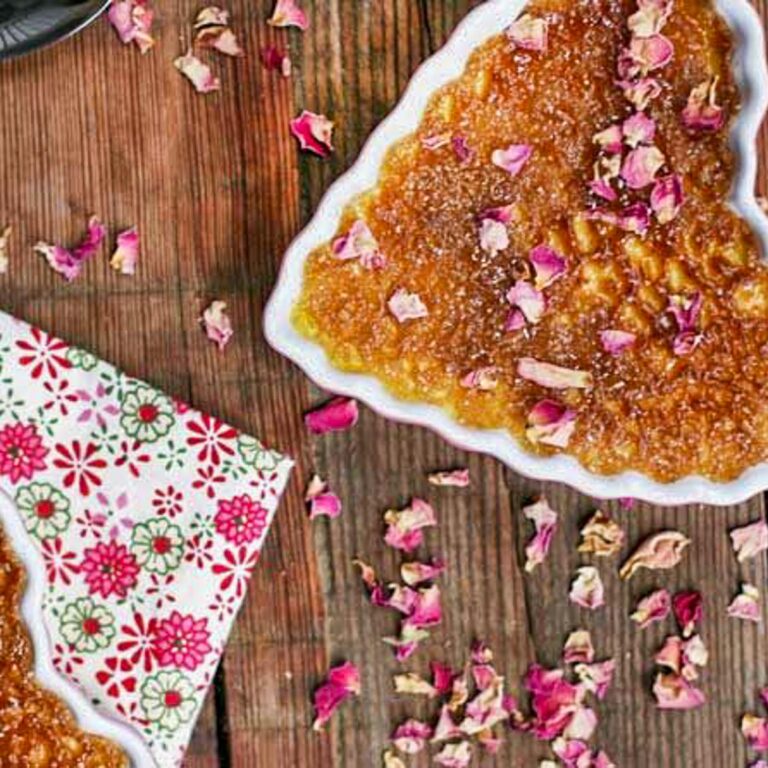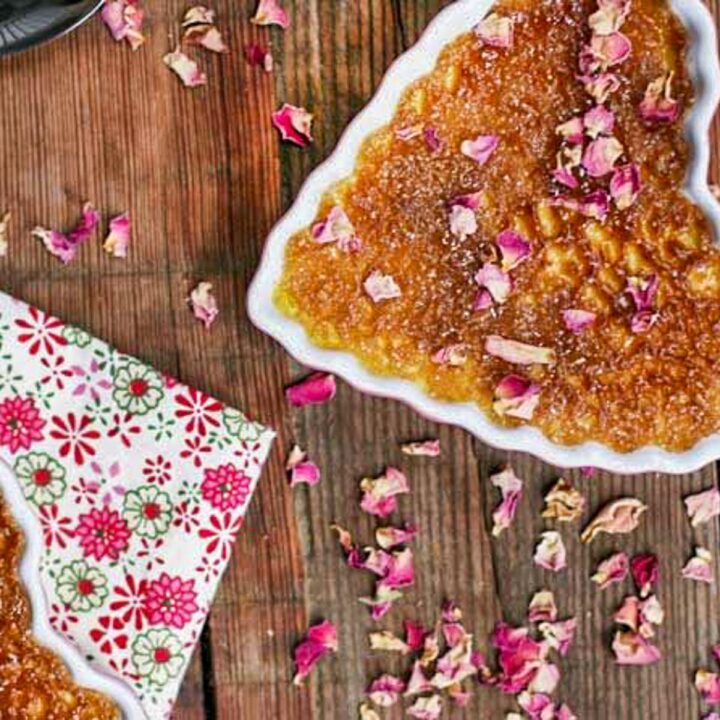 This Rose Crème Brulee is Valentine's Day worthy thanks to the addition of rose water for subtle flavor and aroma and edible rose petals.
(CheapRecipeBlog.com)
Cream Puffs 💝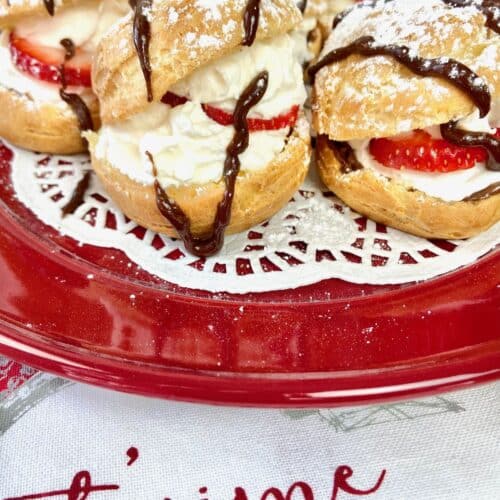 You'll be amazed how easy Cream Puffs are to make! Light and fluffy, filled with homemade whipping cream, a slice of strawberry, and a drizzle of Nutella®!
(SmartyPants.com)
Heart Shaped Cookies 💝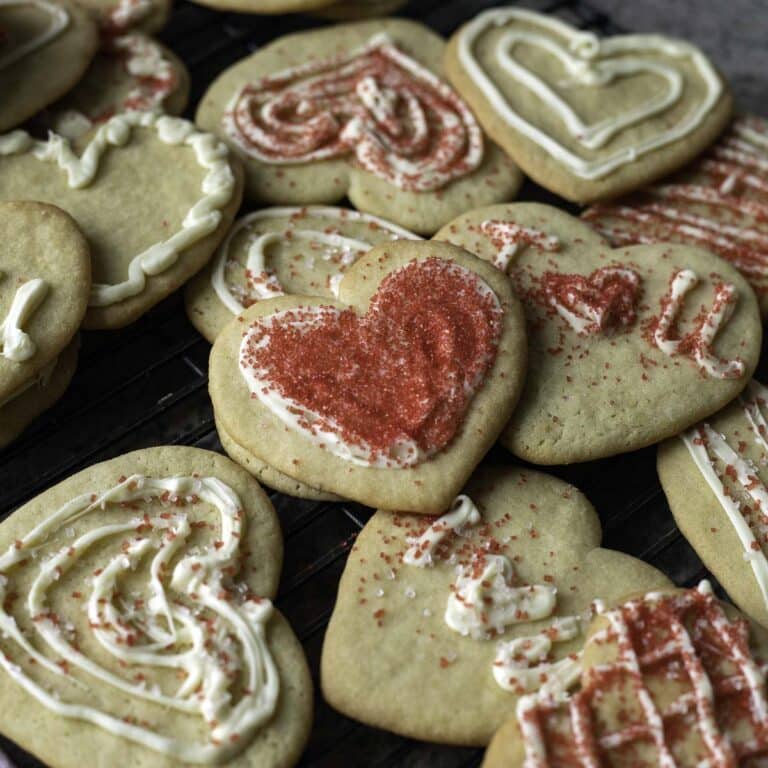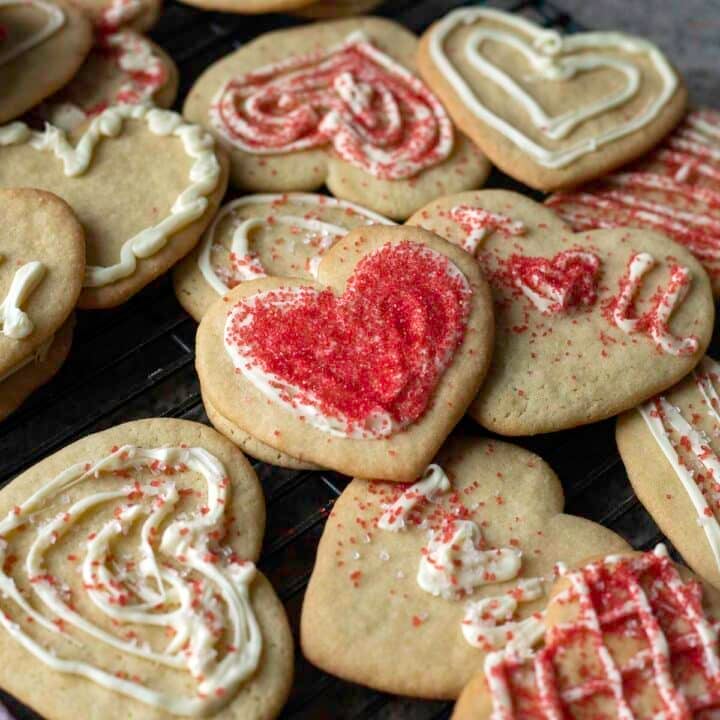 These heart-shaped cookies are the perfect, no-fuss, Valentine's dessert! Enjoy these Valentine's cookies with a hot cup of coffee or tea and don't forget to share them with your sweetie!
(HildasKitchenBlog.com))
Double Decker Chocolate Strawberry Fudge 💝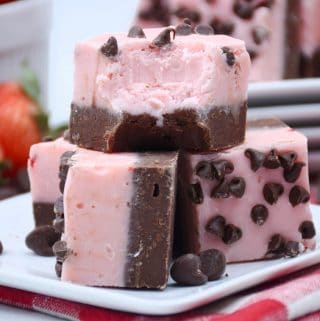 This Double Decker Chocolate Strawberry Fudge is easy to make and perfect for gift-giving. Who wouldn't want to receive this pink fudge treat for Valentine's Day?
(JersyGirlCooks.com)
Chocolate-Covered Strawberries 💝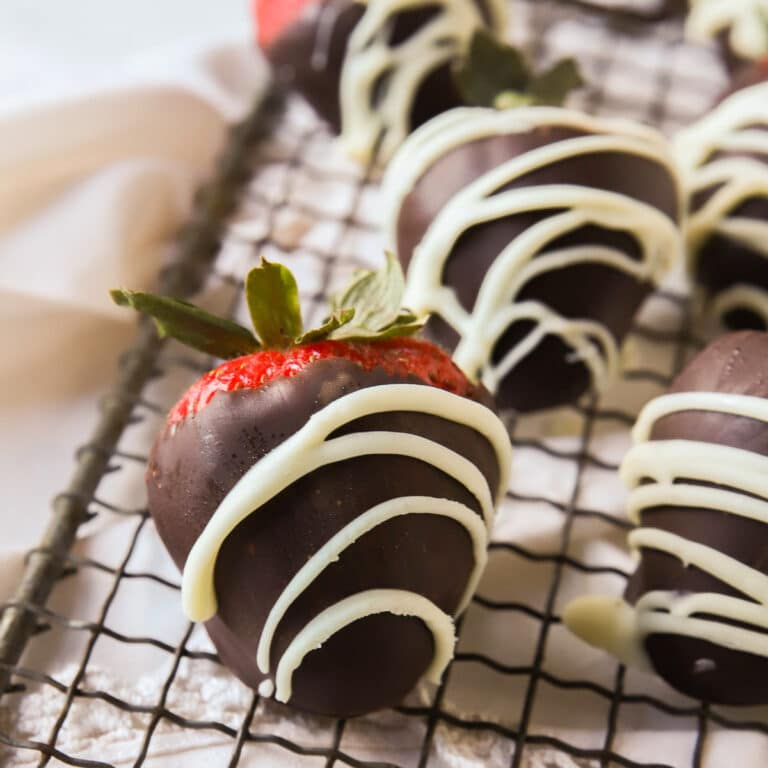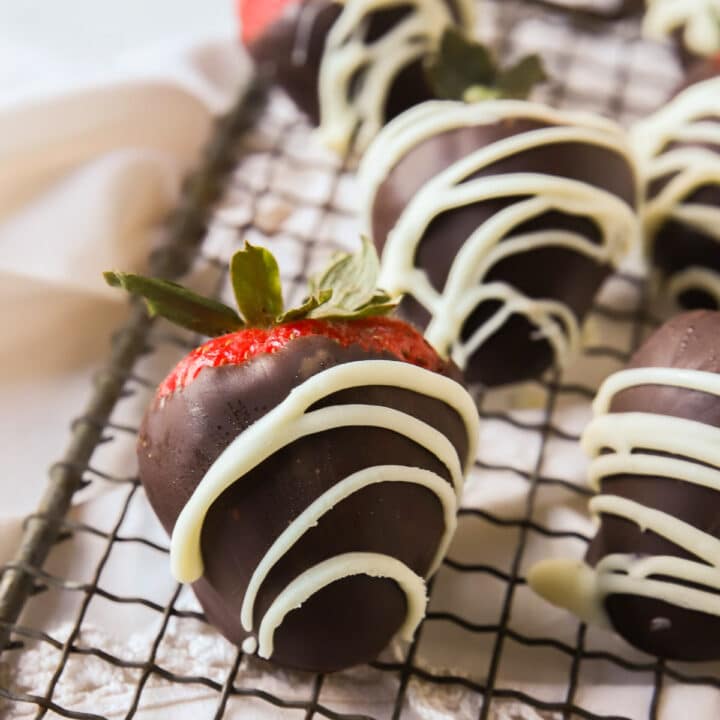 Learn how easy it is to make perfect Chocolate-Covered Strawberries to enjoy at home! This recipe is perfect for the holidays or to give to a sweetheart for Valentine's Day!
(bostongirlbakes.com)
Why We Celebrate St. Valentine's Day
You may be wondering why we celebrate love on February 14th? According to History.com, a poet named Geoffrey Chaucer may have started this tradition when he wrote: "For this was sent on Seynt Valentyne's day / Whan every foul cometh ther to choose his mate."
There are no records of this holiday being celebrated prior to 1375, which was around the time that Chaucer penned this poem.
There was, however, a real St. Valentine, in fact, more than one. Several martyrs have gone by the name of Saint Valentine, and a few were beheaded for healing the sick or helping Christian couples to wed, back when Christians were being executed for their faith in Rome.
St. Valentine is considered the patron saint of married and engaged couples, as well as epileptics and beekeepers. Talk about a diversified group!
So, whether you're celebrating Valentine's Day with your favorite person, best friend, or with your fur babies, give one or more of these Valentine's desserts a try! Happy Valentine's Day from me to you!
Related Recipes
Love this recipe? Please leave a 5-star 🌟🌟🌟🌟🌟rating in the recipe card below & a review in the comments section further down the page.

Stay in touch with me through social media @ Instagram, Pinterest, TikTok, and Facebook. Don't forget to tag me when you try one of my recipes!