Warning, baking these delicious Low Carb Peanut Butter Cookies can be quite costly! In fact, the last time I made them, they cost me $2800! You probably think I'm joking, but I'm not.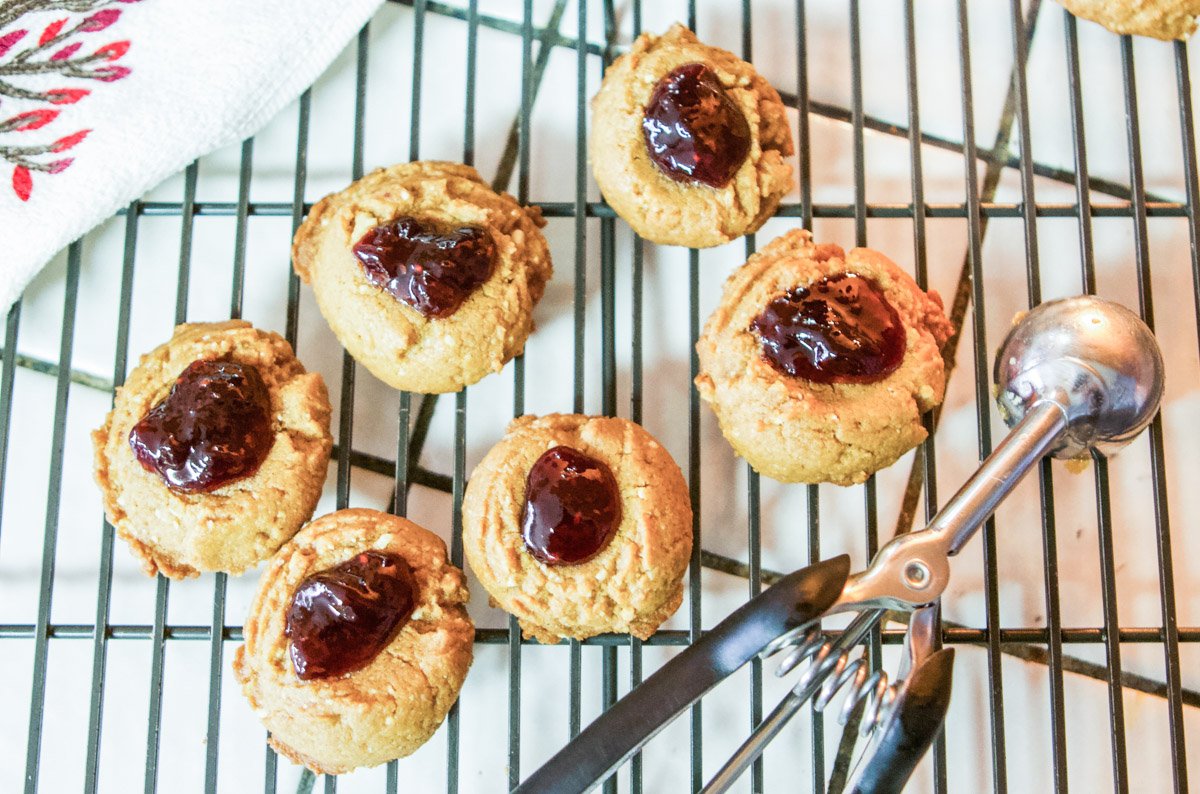 As usual, I had my furry friends (Mr. Whiskers and Winston) in the kitchen, begging for a sample of what I was making.
Since dogs are known to love peanut butter, I happily obliged. Within thirty minutes, Winston began vomiting, and I had to rush them both to the animal hospital.
$2800 later, I learned that dogs can't digest sweeteners. Sweeteners, it turns out, are actually very toxic to dogs, who knew?
So, enjoy these low carb peanut butter cookies, but please don't share them with your dogs. On a side note, cats are not affected in the same way.
To learn more about how xylitol ingestions affect dogs, please read this informative post.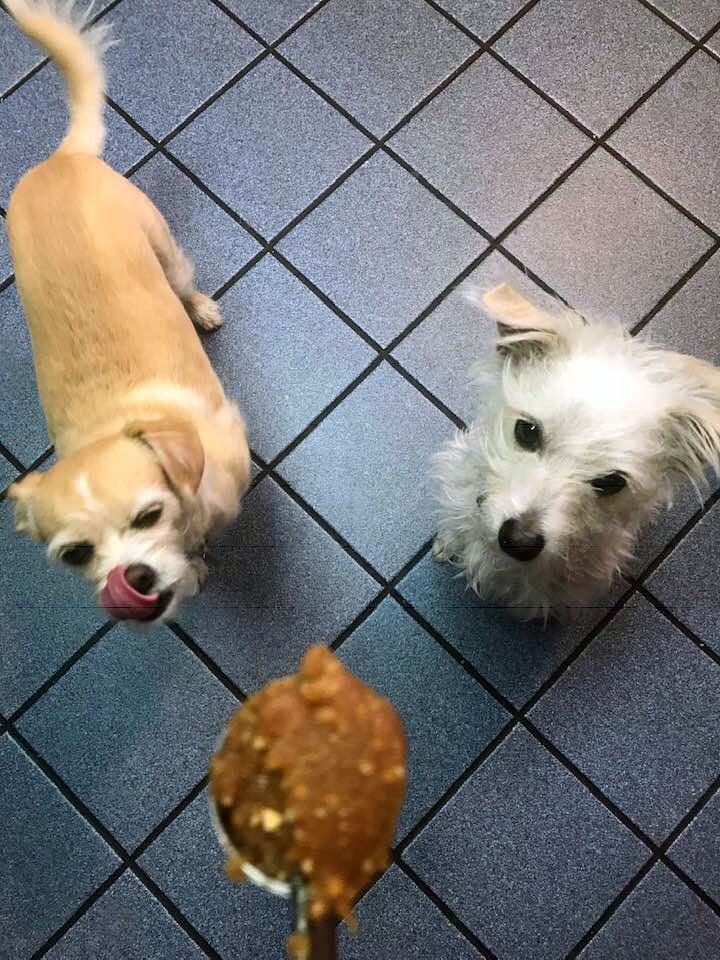 How do you make Low Carb peanut butter cookies?
The basic recipe for sugar-free peanut butter cookies is pretty simple. All you need is peanut butter, eggs, and some granulated sweetener like Splenda, Xylitol, or Truvia.
Those are the basic ingredients, but this recipe definitely needed some improvements. For one thing, it needed more flavor.
To enhance the flavor, try mixing in some vanilla or banana extract. After all, even Elvis knew that peanut butter and bananas go hand in hand; peanut butter and banana was Elvis' favorite sandwich.
Another common complaint with sugar-free and flour-free cookies is that they're too crumbly. Adding baking powder, and coconut oil is a great solution. To add a little crunch, think about adding some ground peanuts.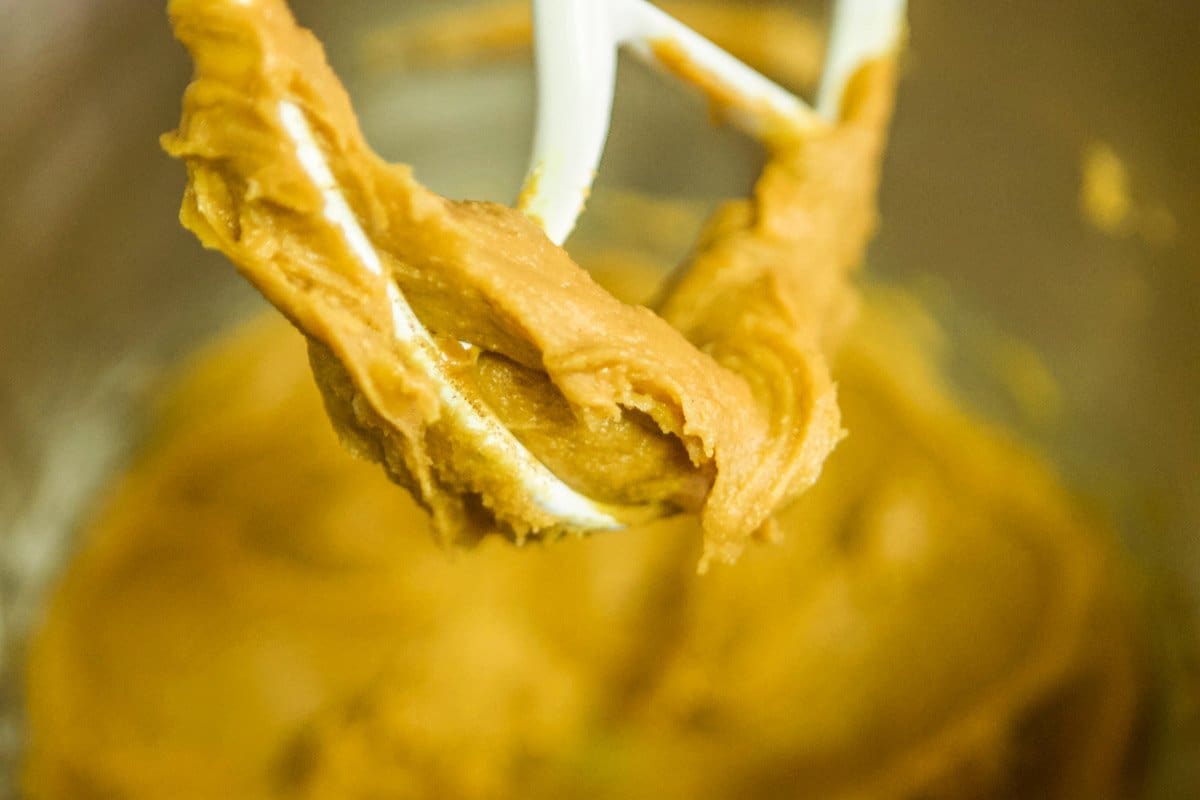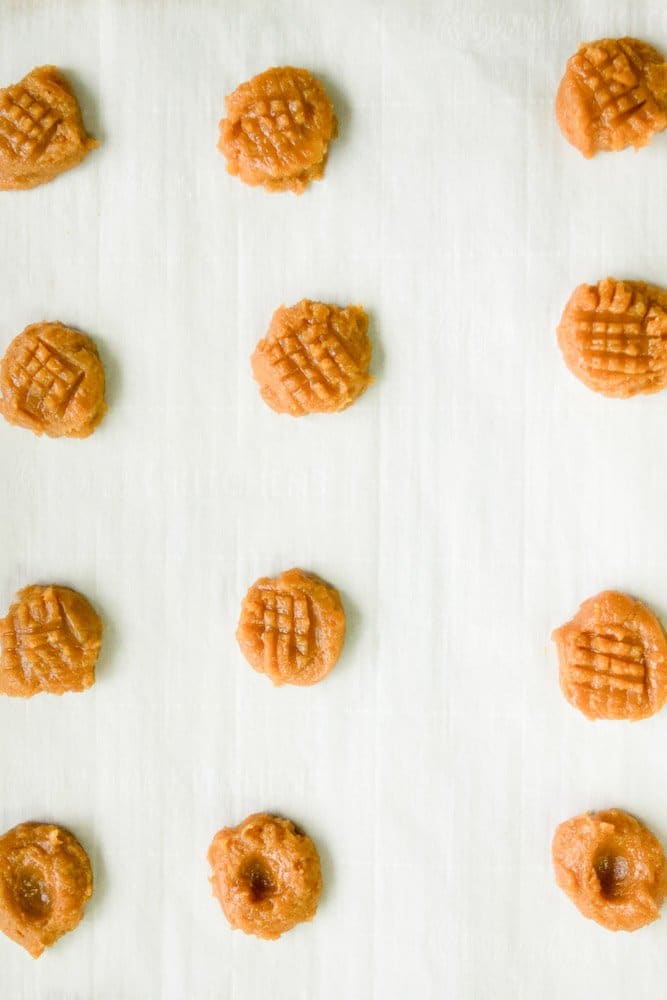 Adding Sugar-Free Jam
Another variation of this recipe is to make thumbprint peanut butter cookies and fill them with your favorite sugar-free preserves.
Start out with the basic recipe, using a medium-sized cookie scoop to form the cookies.
Next, make an imprint in the center of each cookie with your finger or thumb, leaving an indent. Once baked, and cooled, place a teaspoon of the preserves in the center of each cookie.
It's true, you can't have peanut butter and jelly sandwiches when you're on a low-carb diet. However, you can enjoy peanut butter and jelly cookies, which might be even better!
Just keep in mind, even though these cookies are low in carbs, they still contain calories. So eat them in moderation, and share... just not with your pets!
Low carb peanut butter cookies with nuts.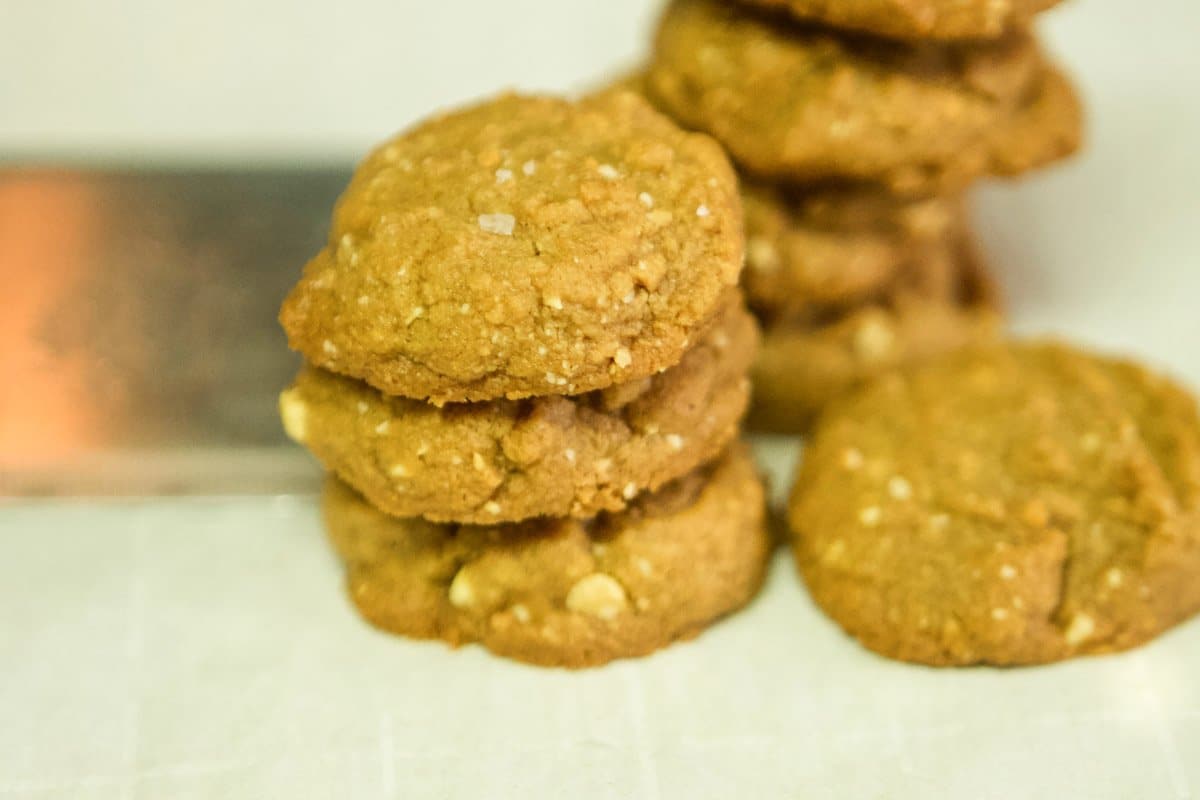 You may also like the following recipes:
Stay in touch with me through social media!
Tried this recipe? Snap a picture and tag #hildaskitchenblog on Instagram.
Like my page on Facebook.
Do you Pinterest? Pin & share this recipe!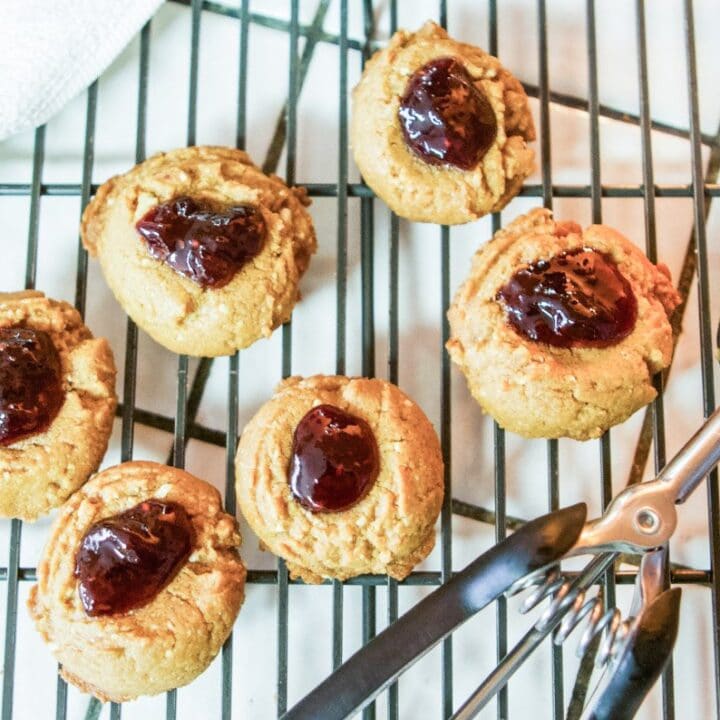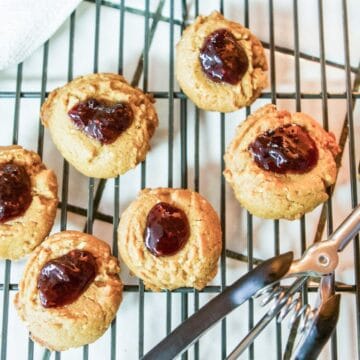 Ingredients
¾

cup

peanut butter

1

large

egg

⅓

cup

Xylitol or Splenda (granulated sweeter)

1

tsp.

banana extract

¼

tsp.

baking powder

1

T.

coconut oil

(liquified)

sugar-free preserves

(optional)
Instructions
Preheat oven to 350 Degrees F.

Add all the ingredients (except the preserves) in an electric mixer. Mix until thoroughly combined.

Using a small cookie scoop, scoop cookie dough, and place on parchment-lined cookie sheet. Score the top of the cookie dough with a fork. Bake for 15 minutes.

If using preserves, place scoops of dough on the cookie sheet, and make an indent in the center of the dough with your finger or thumb. Bake for 15 minutes. Once cool, fill the center of each cookie with 1 teaspoon jam.
Nutrition
Calories:
64
kcal
|
Carbohydrates:
3
g
|
Protein:
2
g
|
Fat:
5
g
|
Saturated Fat:
1
g
|
Cholesterol:
8
mg
|
Sodium:
50
mg
|
Fiber:
1
g
|
Sugar:
1
g