These Vegan Shortbread Cookies are melt-in-your-mouth good and super easy to prepare. But my favorite part of this recipe is the earl grey tea used in the recipe. I believe you will love it too!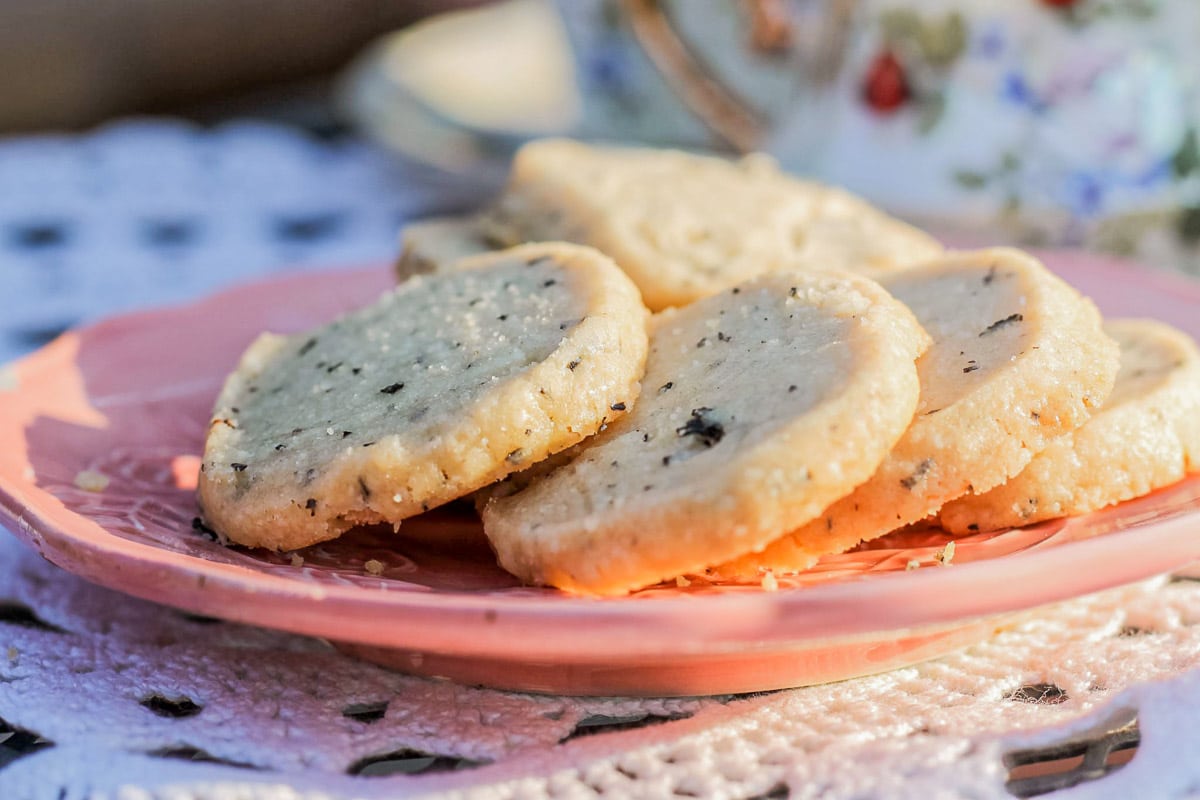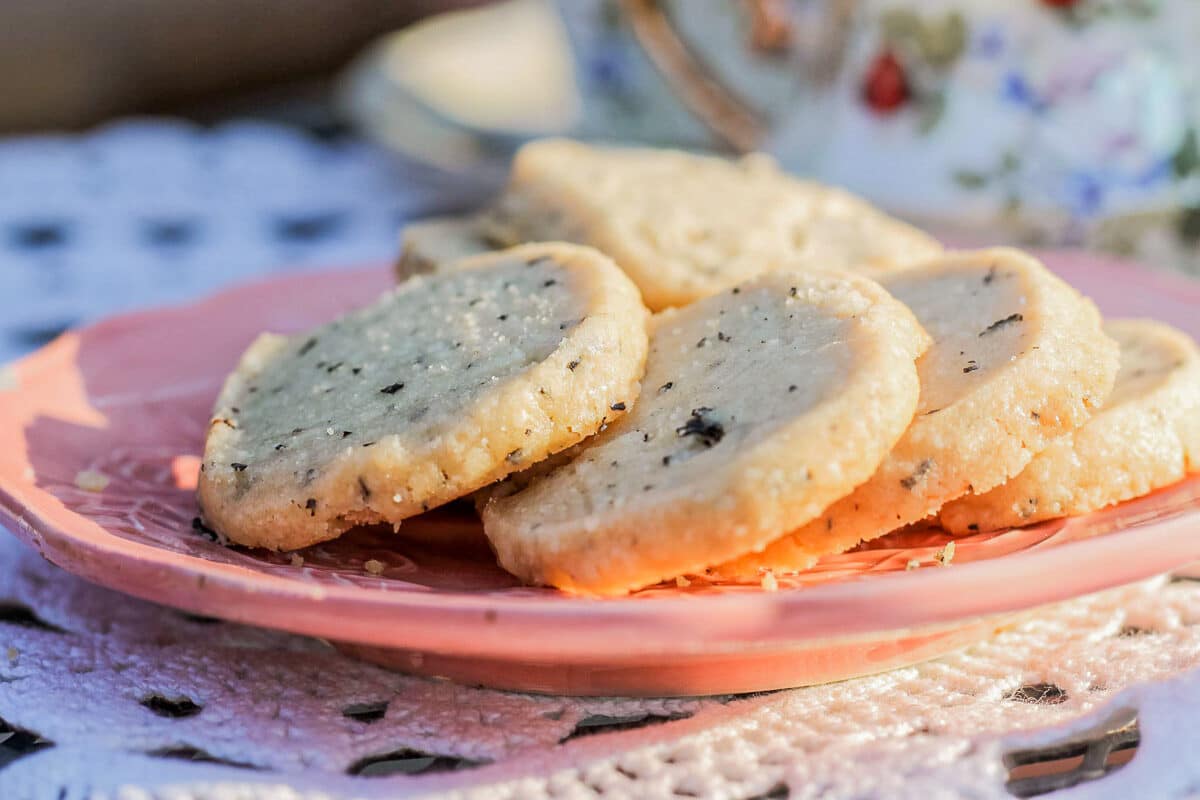 A while back, I posted a cardamom shortbread cookie recipe known as "Sharak Lama" in Arabic. During that same time, my daughter's best friend, AKA "my other daughter, Viktoria," was visiting from Oregon. I shared some of the cookies with her and thought that was that.
Little did I know that Viktoria fell in love with the cookies. Once she was back home in Oregon, she couldn't stop thinking about them. It sounds like love to me!
I offered to ship some of the cookies to her. Plot twist, I was told she was now a vegan. I took on the challenge to create similar vegan shortbread cookies just for her. It took several tries, but I finally got it right.
Vegan Shortbread Cookies?
"Vegan" shortbread cookies kind of sounds like an oxymoron, don't you think? Everyone knows that the thing that makes shortbread cookies amazing is the butter!
After doing some snooping online, I found a few recipes that used coconut oil in place of the butter. After I had that figured out, the rest of the ingredients fell into place.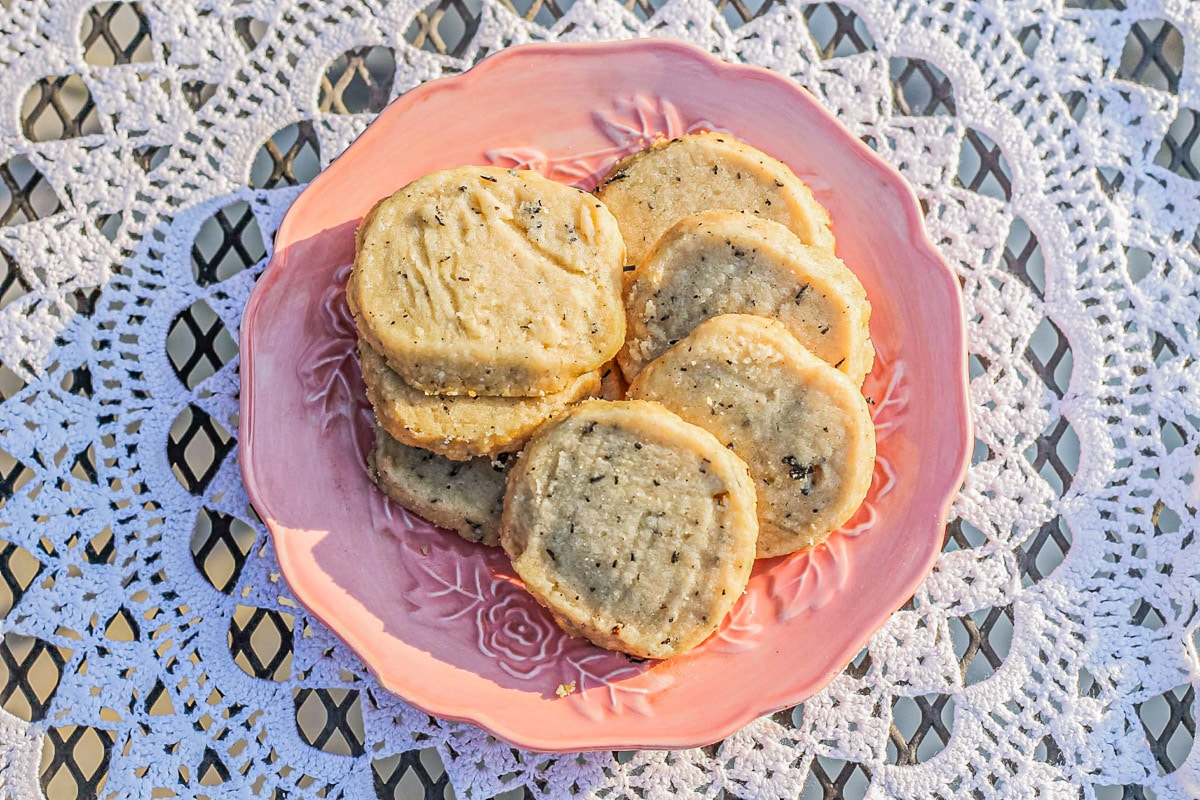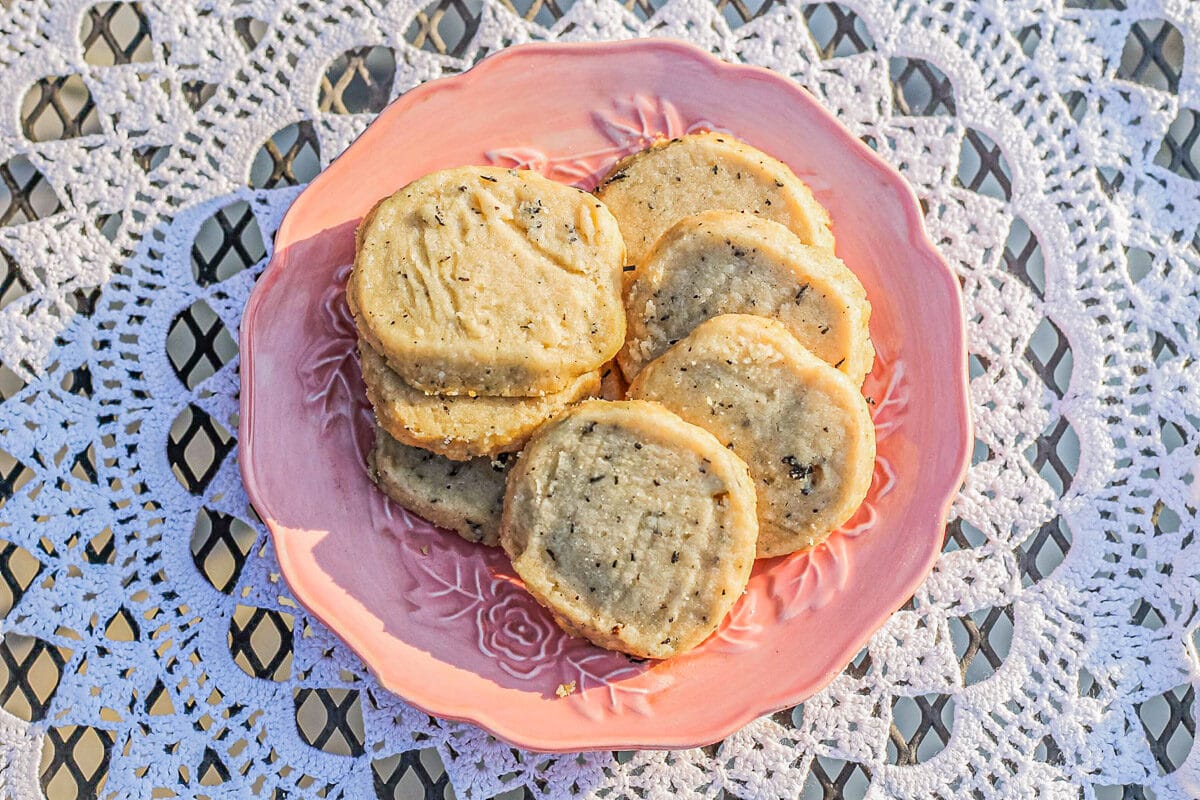 Possible Shortbread Add-Ins
Viktoria takes after me, she loves the taste of cardamom, so that was a no-brainer. However, I also made some with earl grey tea, which are also delicious. Hey, if you really wanna go crazy, add a little of both!
I've found more flavor is released into the cookies if you soak the tea leaves first. Try different flavored teas to change things up. Other possible flavors include cinnamon, lemon or orange zest, chocolate, and coconut.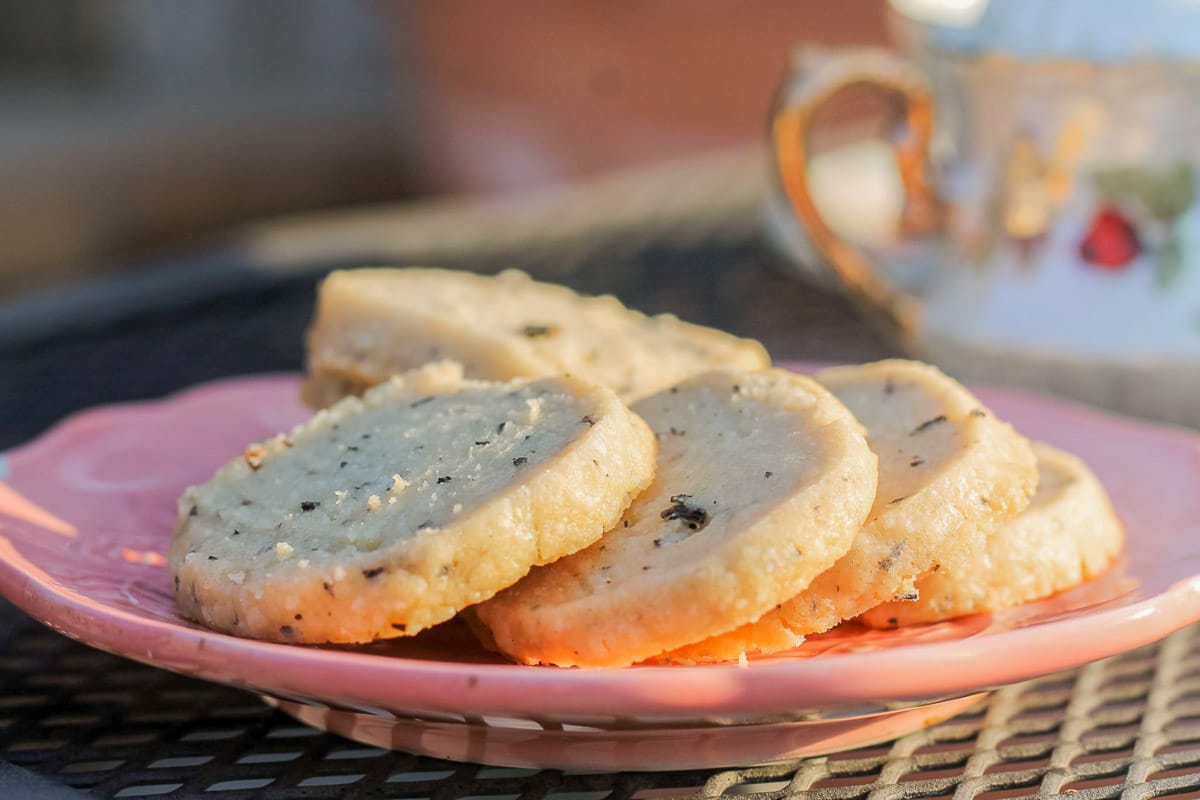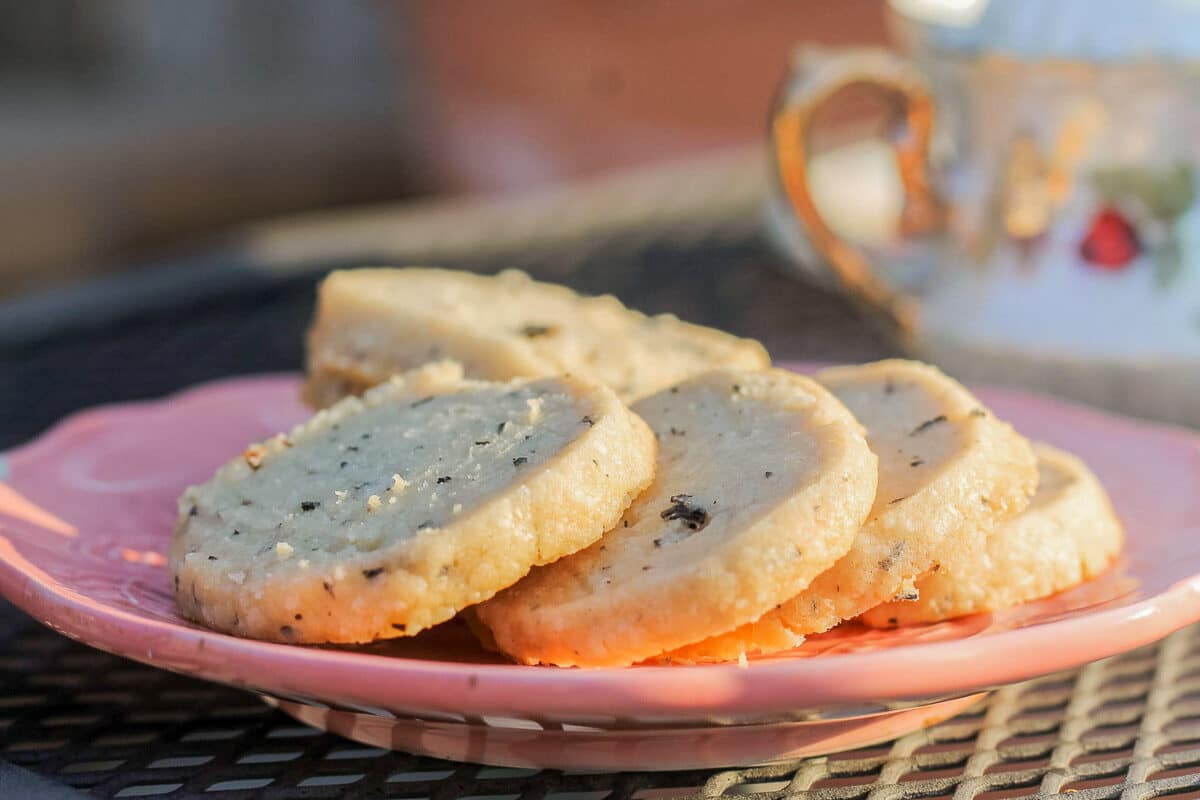 Mom's Mortar and Pestle
The Middle Eastern tea I used to make these vegan shortbread cookies is quite coarse. I decided to bring out the mortar and pestle. And since I only had to crush a few teaspoons worth of tea, I decided to use my tiny mortar and pestle.
Instantly, it brought back memories of using my mortar and pestle as a little girl, alongside mom, while she used the heavy-duty version, pictured below. Would you believe she actually brought the mortar and pestle with her from Iraq?
According to my older siblings, mom carried that with her on the plane, along with her samovar! It is so heavy that I can't even imagine carrying it a block, let alone across the globe!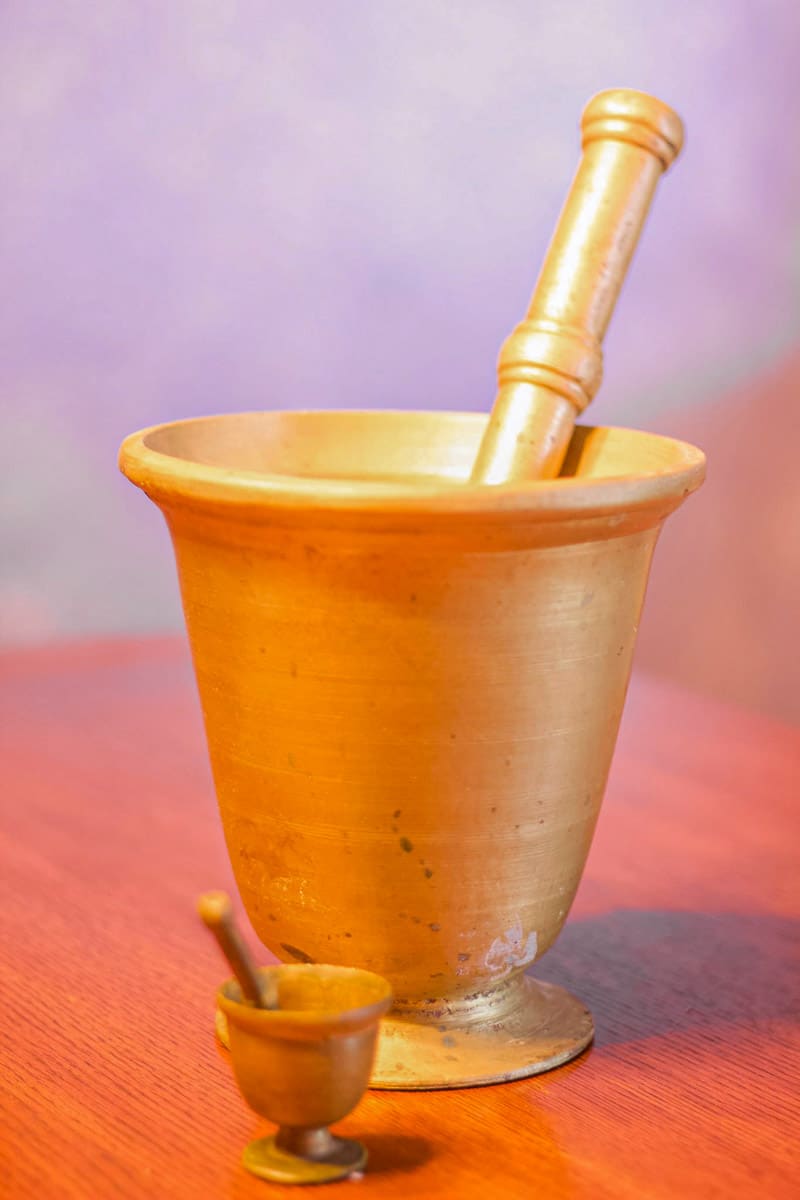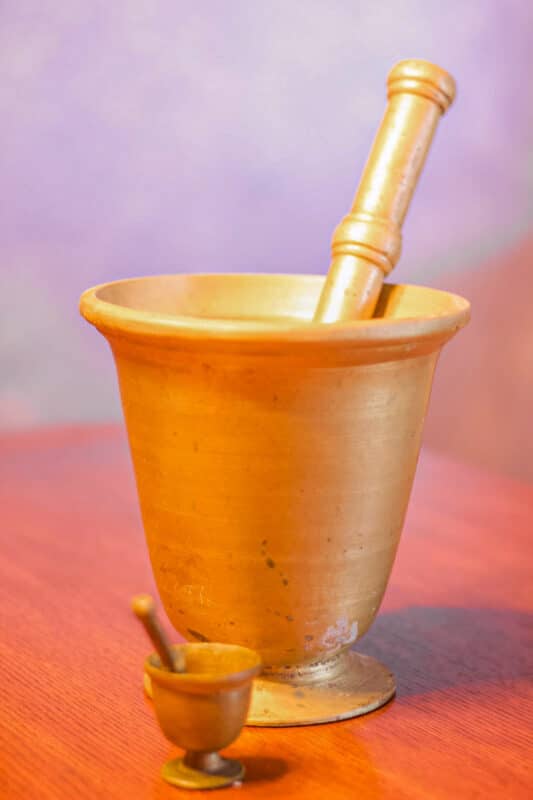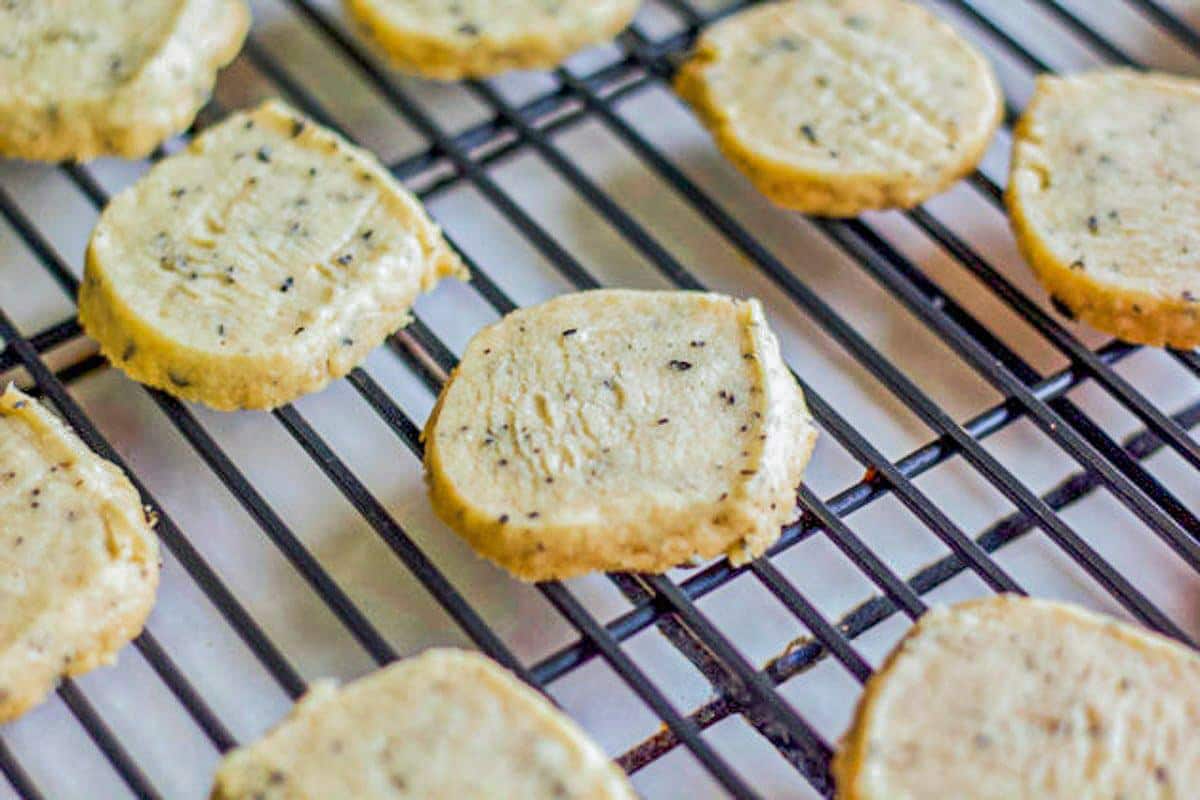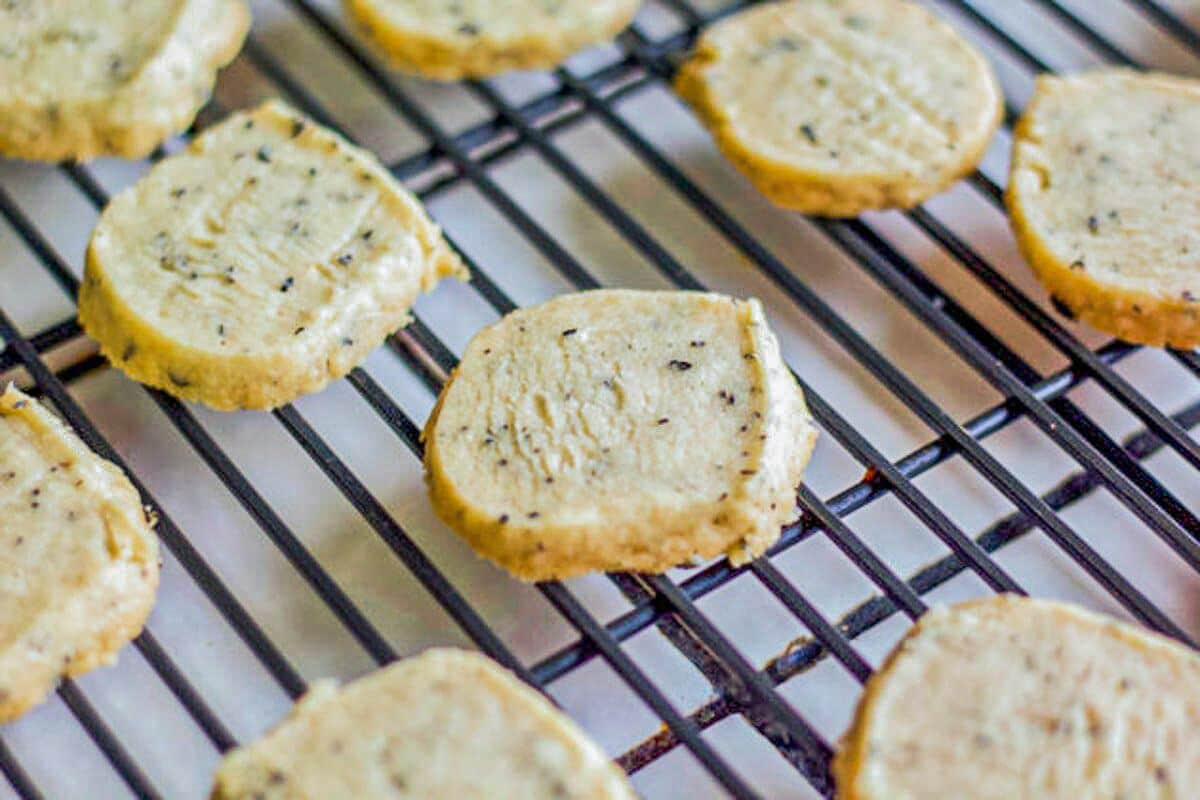 You may also enjoy the following recipes: The Best Biscotti Recipe, Low Carb Peanut Butter Cookies, and Moist Pumpkin Bread.
STAY IN TOUCH WITH ME THROUGH SOCIAL MEDIA!
Tried this recipe? Snap a picture and tag #hildaskitchenblog on Instagram.
Like my page on Facebook.
Do you Pinterest? Pin & share this recipe!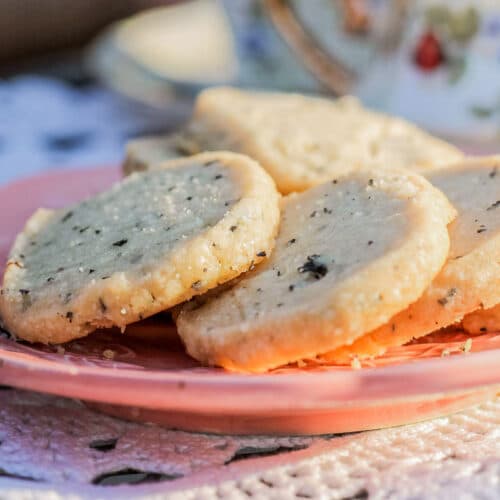 Vegan Shortbread Cookies
Melt-in-your-mouth vegan shortbread cookies.
Print
Rate
Ingredients
1-1/2

tsp.

tea leaves

3/4

cup

coconut oil

1/2

cup

sugar

1/2

tsp.

vanilla

1/2

tsp.

salt

1-3/4

cups

flour
Instructions
If coconut oil has liquified, place in the fridge for approximately 30 minutes until solidified.

Crush tea leaves, if they are too coarse.

Pour two teaspoons of hot water over the tea, set aside to seep.

Break up the solidified coconut oil with a spoon. Add to a bowl, along with the sugar. Using an electric mixer, mix until completely blended.

Add tea leaves and vanilla, and mix to combine.

Stir salt into the flour, and add to the mixing bowl in increments. Continue to mix until the dough comes together.

Place the dough on a strip of saran-wrap and form into a log. Roll the wrapped log and refrigerate for 30 minutes.

Preheat oven to 350 degrees F.

Slice solid log in half, then each log into 1/4″ slices.

Place twelve slices on a silicone mat covered cookie sheet.

Bake for 15 minutes, or until golden brown along the edges. Cool on a wire rack. Repeat with the remaining dough.
Nutrition
Serving:
30
cookies
|
Calories:
64
kcal
|
Carbohydrates:
4
g
|
Protein:
0
g
|
Fat:
5
g
|
Saturated Fat:
4
g
|
Cholesterol:
0
mg
|
Sodium:
39
mg
|
Fiber:
4
g
|
Sugar:
3
g