A samovar can be described as a metal container or urn, used to boil water for tea. A tea-pot containing loose tea is placed on top of the samovar (known as the crown). When the water comes to a boil, some of it is used to fill the tea-pot, which is then placed back on the crown. The tea is allowed to steep for fifteen minutes or more. When the samovar tea is ready to serve, each person can customize their tea with a ratio of tea concentrate and hot water, based on how strong or weak they like their tea. Assyrian sugar cubes, known as Shakar De Shlama, are usually served with samovar tea.
A Brief Samovar Tea History Lesson
Samovars originated in Russia, but are also very popular in the Middle East, and in parts of Europe. Assyrians pronounce "samovar" as "see-maw-war." The original ones had a barrel running vertically down the center. Coal was placed inside the barrel to heat the water surrounding the barrel. Whereas, the newer models are heated electrically. The fact that samovars were heated by charcoal, made them easy to transport. Being portable meant they were often taken on picnics, as seen in the old photo.
Samovars have a vent that is removable. As you can see, mine is pretty beat up. Who knows how many gatherings and picnics it's seen?
Reminiscing with Old Family Photos
I looked through mom's old photo box in search of old pictures that contained a samovar. After a long search, I found the following photos…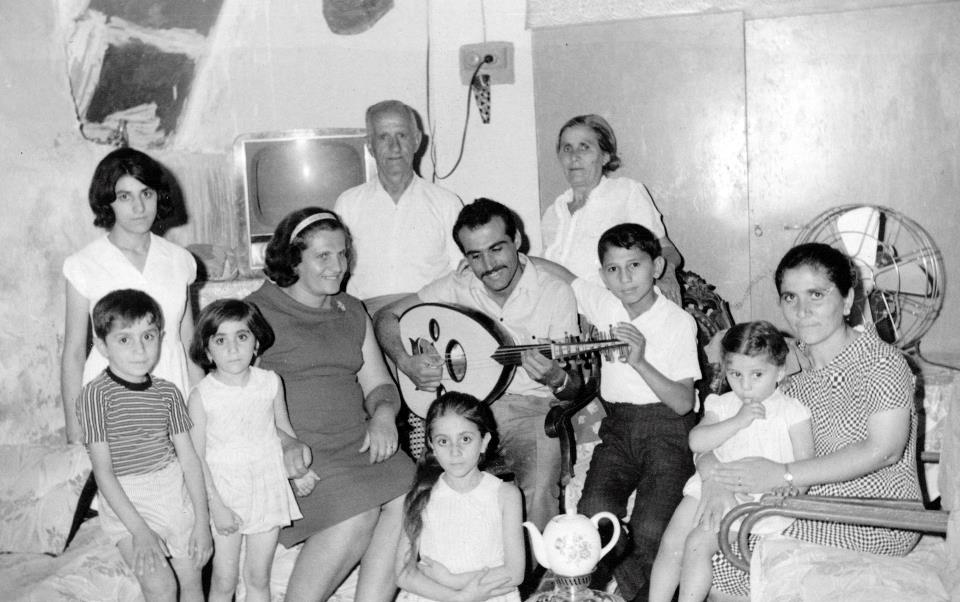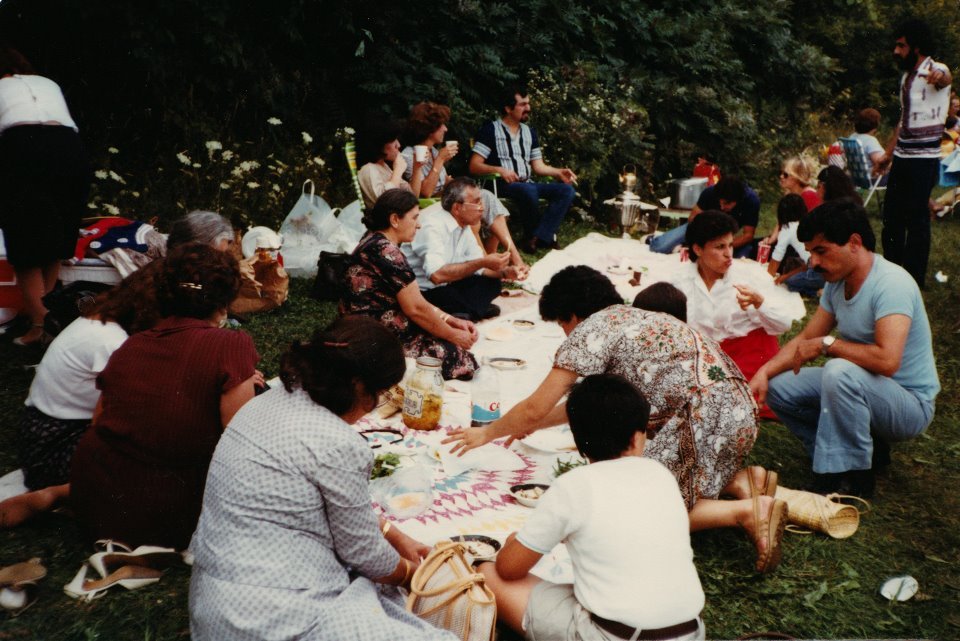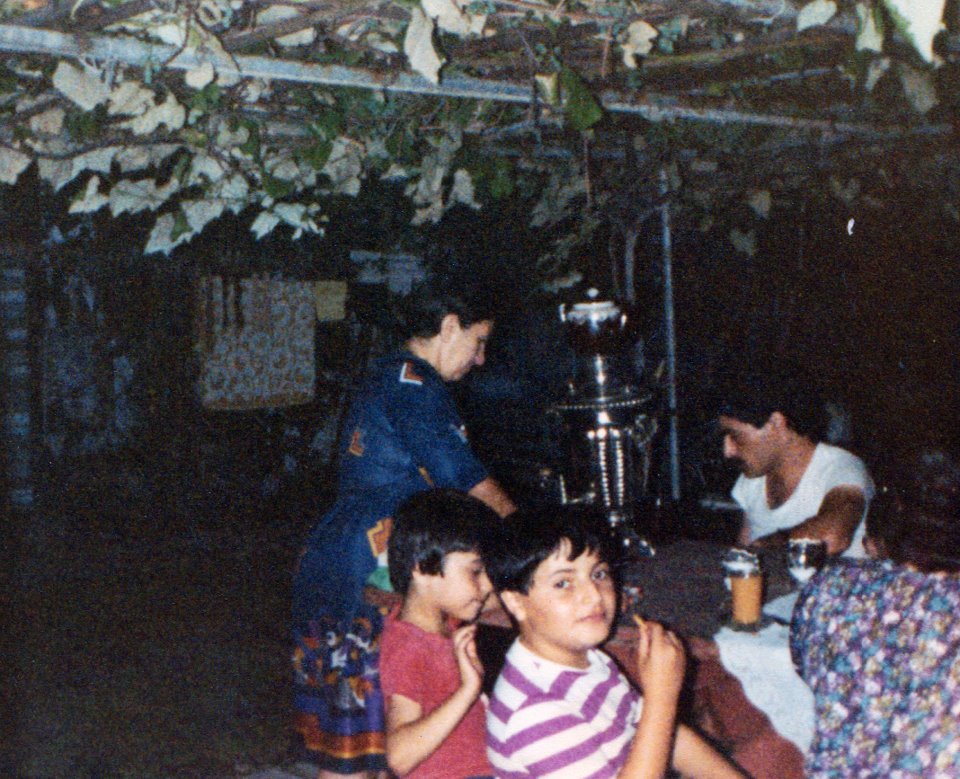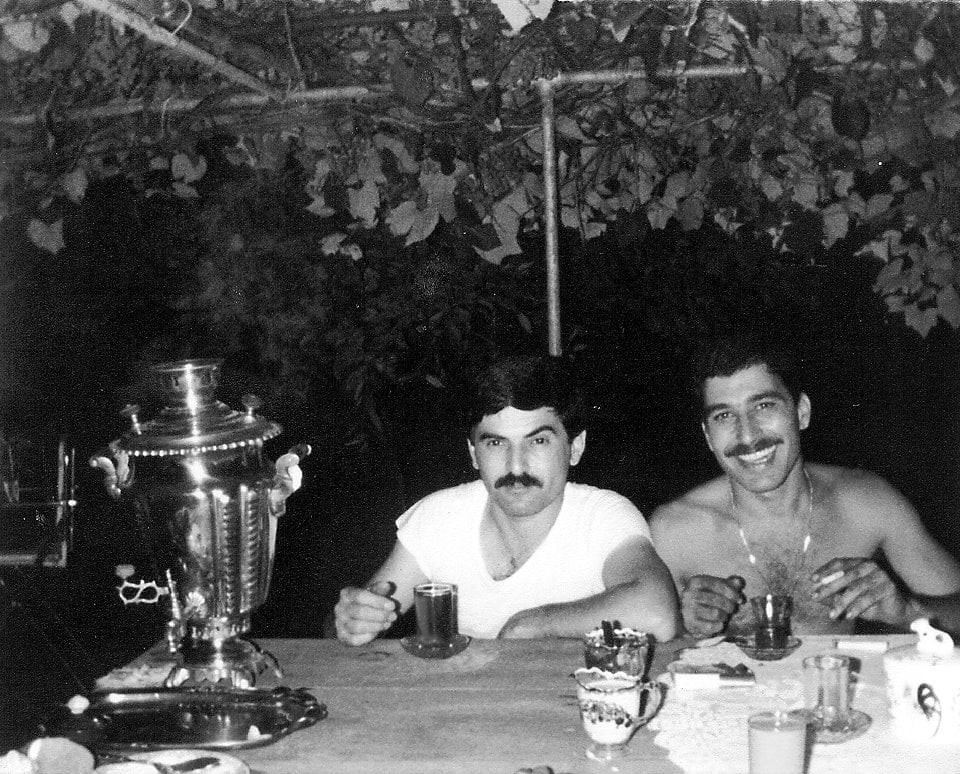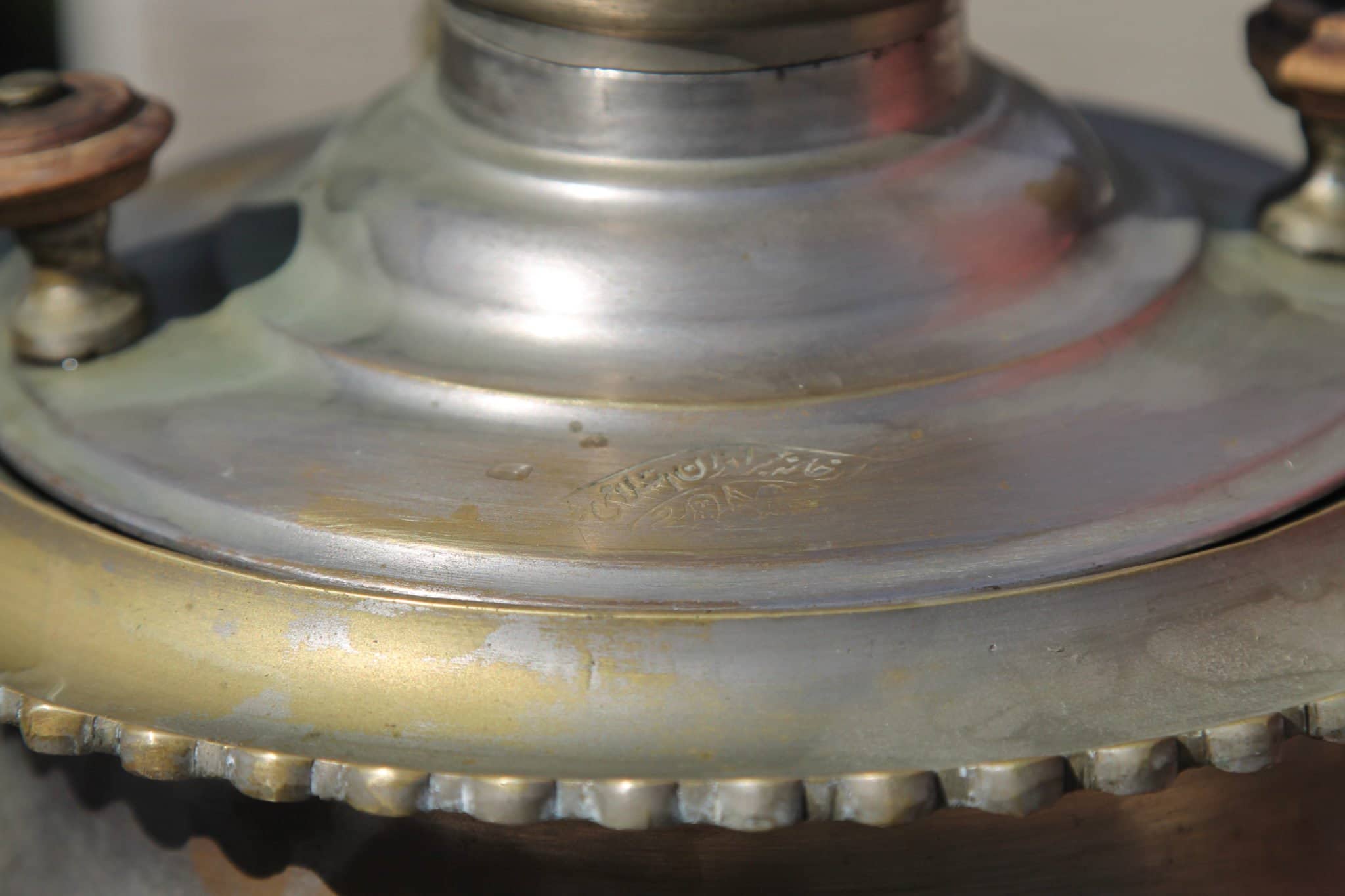 Today's Samovars
As mentioned earlier, today there are less of the charcoal samovars. Many are antiques, and therefore quite expensive. The electric samovars can be more reasonably priced. Instead of the barrel, some have a coil in the center of the main body. This coil heats the water.
Because they are usually manufactured overseas, a lot of the electric samovars need a converter in order to be used in America. Make sure you keep that in mind when purchasing one online. I purchased mine on eBay. It's on the smaller side but has been perfect to host tea parties for a few close friends.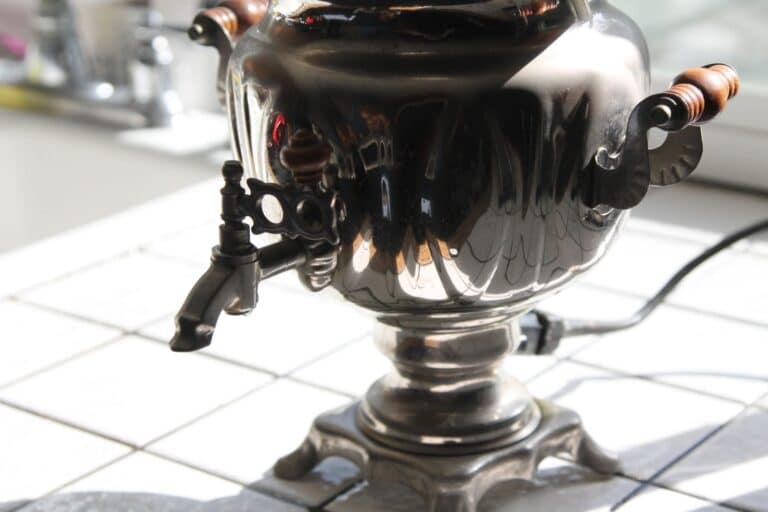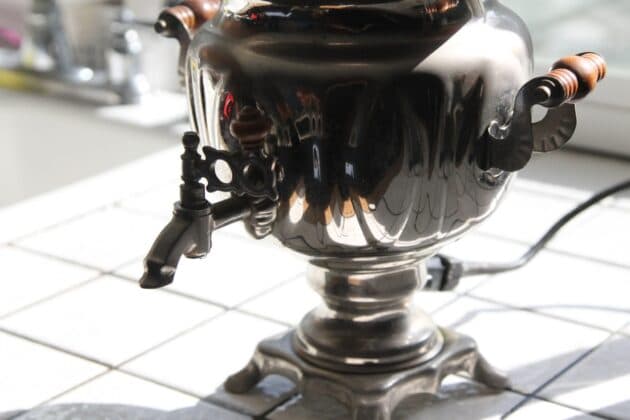 Samovars are saved for special occasions. They are usually brought out when entertaining a large group. For daily use, Assyrians follow the same concept as making samovar tea, but on a smaller scale. Most Assyrian families will have a tea kettle, topped with a tea-pot, going all day long on their stove-top. When unexpected guests arrive, and they always do, tea is ready to be served.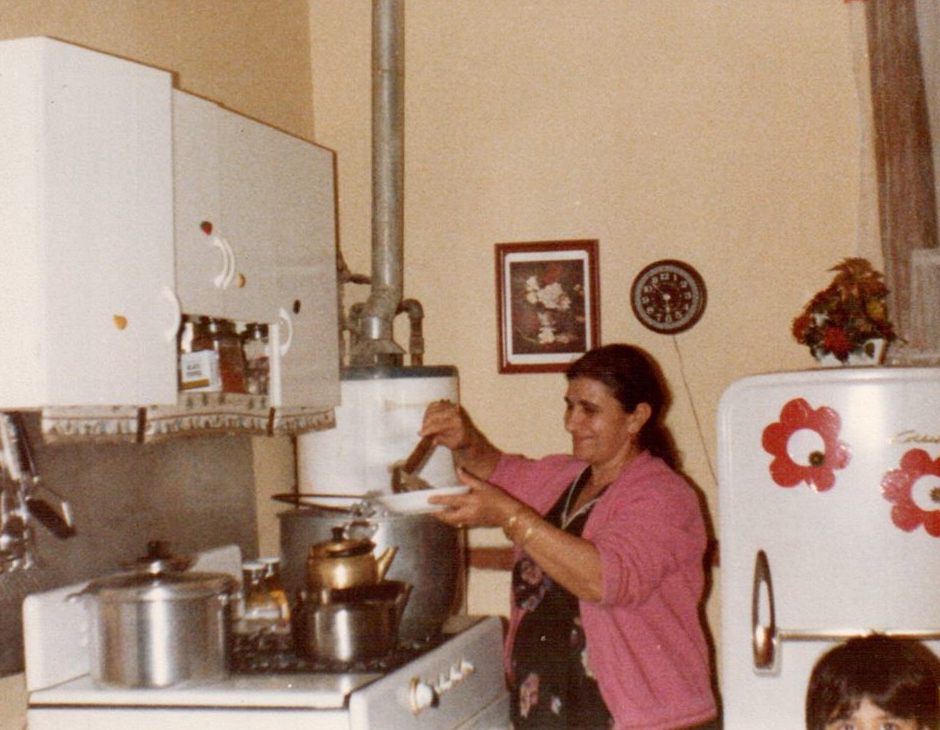 Do you Pinterest? Please help a girl out by pinning and sharing!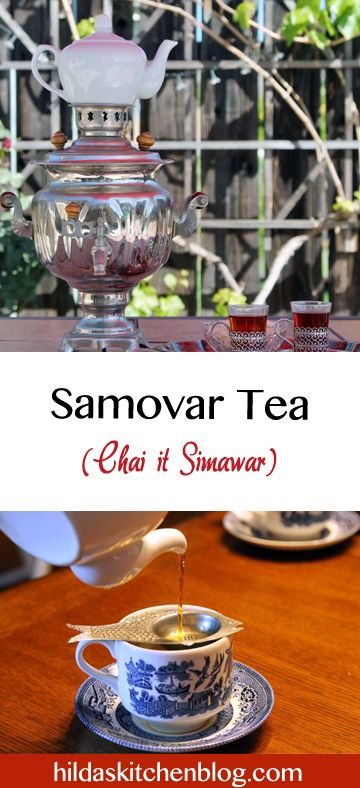 ---
Don't forget to check out my Classic Middle Eastern Food Combinations.
Samovar Tea (Chai it Simawar)
Everything you need to know about making Samovar tea.
Print
Rate
Ingredients
1/4

cup

loose earl grey tea

3 to 5

cardamom pods

(optional)

water

Assyrian sugar cubes
Instructions
Fill the body of the samovar with water. Plug the cord in, and turn on the knob, if your samovar has one. Bring water to a boil. This can take approximately 30 minutes.

Fill the teapot with the tea, and the cardamom, if using.

Add boiling water to the tea pot.

Place the filled teapot on top of the samovar. Allow to simmer for at least 15 to 30 minutes.

Place a strainer over a tea cup and pour some of the tea into the cup. The amount will depend on how strong you prefer your tea.

Finish by filling the cup with enough hot water to achieve the desired tea strength.
Nutrition
Serving:
1
cup
|
Calories:
2
kcal