Let me start off by saying that I strongly feel the word "clotted" should never be used to describe a food item. That being said, this easy clotted cream recipe is the Middle Eastern equivalent, known as "gemar," "gamar," or "gaymer." For the purposes of this recipe, I will be referring to this recipe as "gemar." Gemar is served for breakfast, alongside date molasses, pita bread, and freshly brewed tea, or chai. Making clotted cream is a long, drawn-out process. Similarly, making gemar (especially the way mom used to make) is quite tricky. Luckily, cornstarch exists, making this is a fool-proof recipe.
What Is Clotted Cream Used For? 
If you sit down to a proper English tea, you're sure to find clotted cream alongside your scones and tea. Much like we use butter and jam in the United States; it is smeared over freshly baked scones and topped with jam. However, you can just as easily spread it over toast. Sourdough toast to be exact, along with jam; it's so good! In the Middle East, gemar is used as a filling for a filo dough dessert known as "kahi." I've already shared a Kahi recipe made with a custard filling. I hope to be sharing the recipe for the gemar-filled kahi in the future.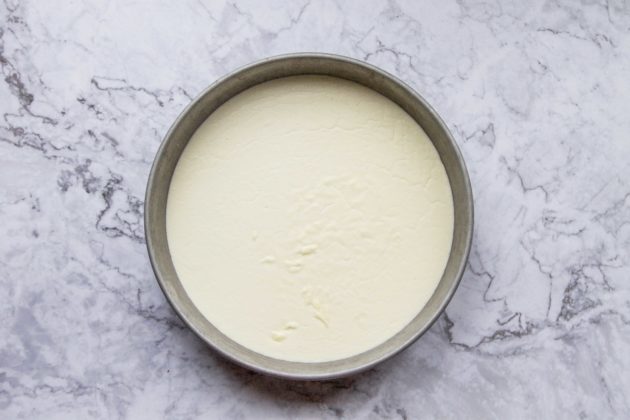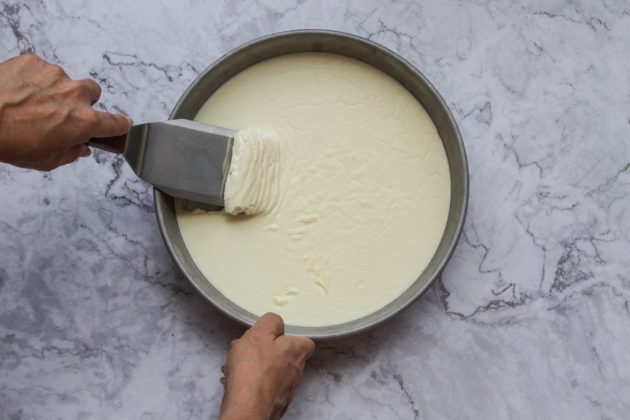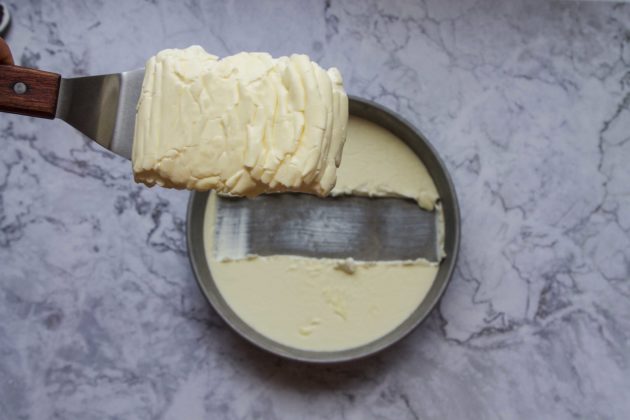 How to Make Easy Clotted Cream
As mentioned previously, making clotted cream takes a lot of time. You see, this rich and creamy treat is the result of cooking heavy whipping cream for hours at a low temperature. As a result, the fat from the cream rises to the surface and thickens, forming the gemar. This process takes anywhere from 10-12 hours. Next, you have to allow the cream to cool in the refrigerator for an additional 8 hours. The thickened cream is then scooped from the surface, leaving the remaining liquid. This liquid can be used in other recipes. I get that you don't have 20 hours to spare on this recipe. That's where my easy clotted cream recipe comes in. With the aid of cornstarch, you can make gemar in hours, not days!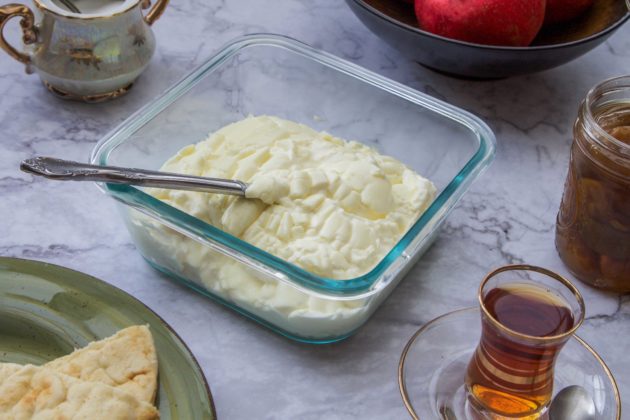 What Exactly Is Half and Half, Anyways?
I was unaware that the term "half and half" was not used outside the U.S. until I was repeatedly asked what it meant from those who purchased my cookbook outside the U.S. Later, I discovered this for myself, while on vacation in Italy, and again in the U.K. I was appalled that I could not find half and half for my coffee. As my friends can attest, the only thing I'm high maintenance about is how I drink my coffee. Half and half is made with a combination of cream and whole milk, in equal parts. Besides adding richness to coffee, you can use half and half in recipes that call for cream (as long as it doesn't need to be whipped). Additionally, half and half is great in sauces, mashed potatoes, and soups, but most of all, in MY COFFEE!
Do you Pinterest? Please pin and share!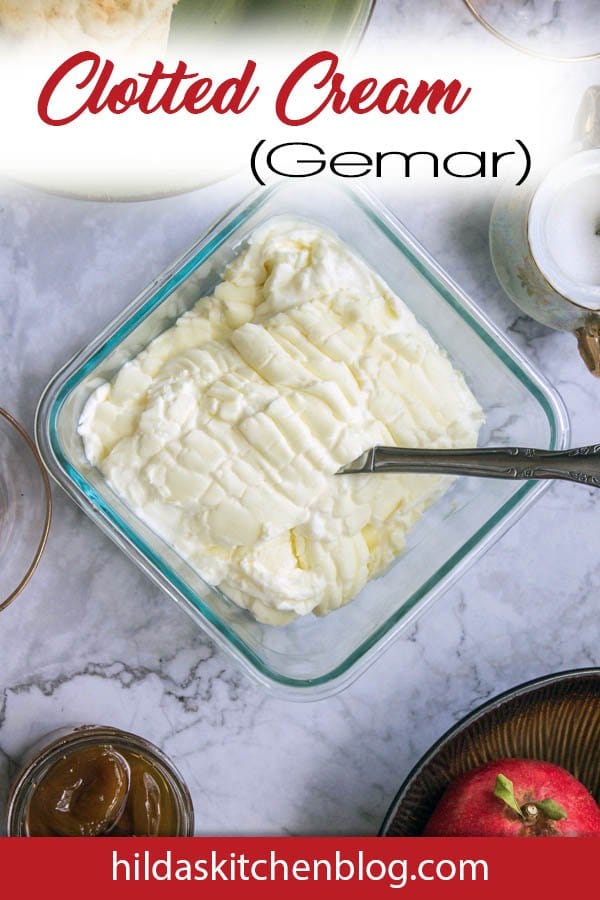 ---
Don't forget to check out my  Classic Middle Eastern Food Combinations.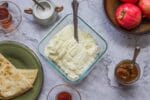 Clotted Cream (Gemar)
In the Middle East, clotted cream is known as "gemar" and is served for breakfast with bread and jam.
Ingredients
2

T.

cornstarch

1/2

cup

half and half

1

pint

heavy whipping cream
Instructions
Stir cornstarch in half and half, until smooth, then set aside.

Heat heavy whipping cream over medium heat, until bubbles begin to form around the edges of the pot.

Whisk the half and half into the whipping cream and continue to stir until the mixture thickens. This can take anywhere from 10 to 20 minutes. The consistency should resemble thick pancake batter.

Pour the mixture into a shallow pan and bring to room temperature.

Place the pan in the refrigerator until completely cooled. Scoop out the gemar/clotted cream with a flat spatula and transfer to a lidded-container.

Serve with scones, biscuits, or toast.
Nutrition Facts
Clotted Cream (Gemar)
Amount Per Serving
Calories 156
Calories from Fat 144
% Daily Value*
Total Fat 16g 25%
Cholesterol 59mg 20%
Sodium 19mg 1%
Total Carbohydrates 2.8g 1%
Protein 0g 0%
* Percent Daily Values are based on a 2000 calorie diet.