Featuring Assyrian, Middle Eastern, and other inspirational recipes
Breakfast
Breakfast, some seem to love it and want to even have it for dinners on occasion, others don't have time for it, and skip it altogether. But as most of us have probably heard by now, breakfast is the most important part of the day. It kicks off your metabolism and keeps you from snacking on junk until it's time to have lunch.
Although I usually end up having a shake (for health reasons) many Assyrians do the opposite. A great spread is usually prepared, especially if you have guests. Similar to "mezze," many options are laid out to satisfy everyone's taste. This includes Clotted Cream (Geymar), and jam, Basturma (Middle Eastern Cured Breakfast Sausage), and eggs, pita bread, various cheeses, black olives, and plenty of tea!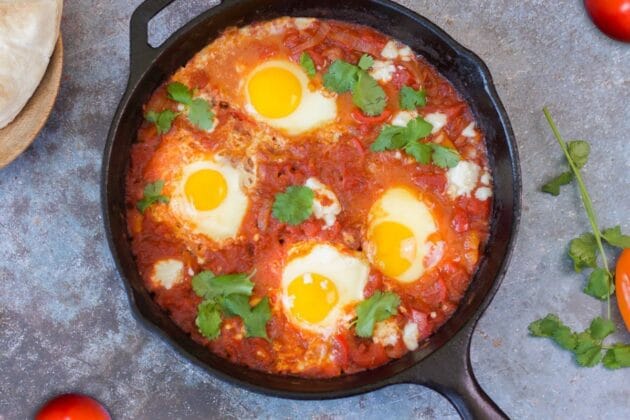 Shakshuka is a Middle Eastern breakfast dish consisting of poached eggs, cooked in a spicy pepper and tomato sauce mixture.
Let me start off by saying that I strongly feel the word "clotted" should never be used to describe a food item. That being said, this easy clotted cream recipe is the Middle Eastern equivalent, known as "gemar," "gamar," or "gaymer." For the purposes of […]
I'm not sure about where you live, but in San Diego, breakfast burritos are super popular! Maybe it has something to do with the fact that we're so close to the border of Mexico?
When you hear the words homemade granola, you don't usually think of Middle Eastern food. No, you either think of health food or hippies, at least that's what goes through my warped mind. I achieve the "Middle Eastern twist" in the homemade granola recipe by […]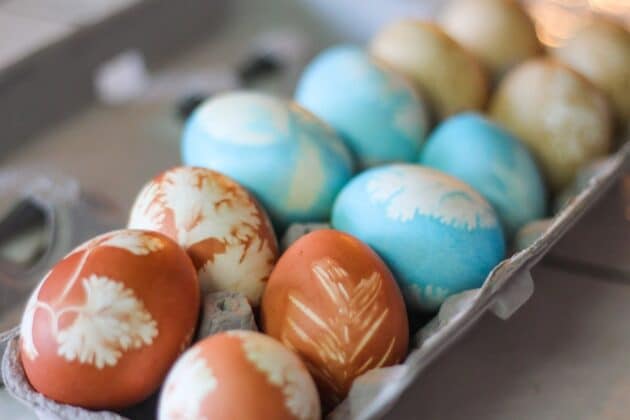 My favorite thing about holidays is the traditions attached to them. I guess I've always been sentimental, but it seems the older I get, the more sentimental I become.
Are you the type of person who always skips breakfast? Or, maybe you go for the sugary cereals instead? Allow me to introduce you to my current favorite healthy breakfast. The best part is that you can  enjoy it without feeling guilty!
---
---