Daweh is a refreshing Assyrian yogurt drink, with health benefits similar to Kefir. It is made with three simple ingredients: yogurt, water, and salt. Although a fourth ingredient, dried mint, is sometimes added.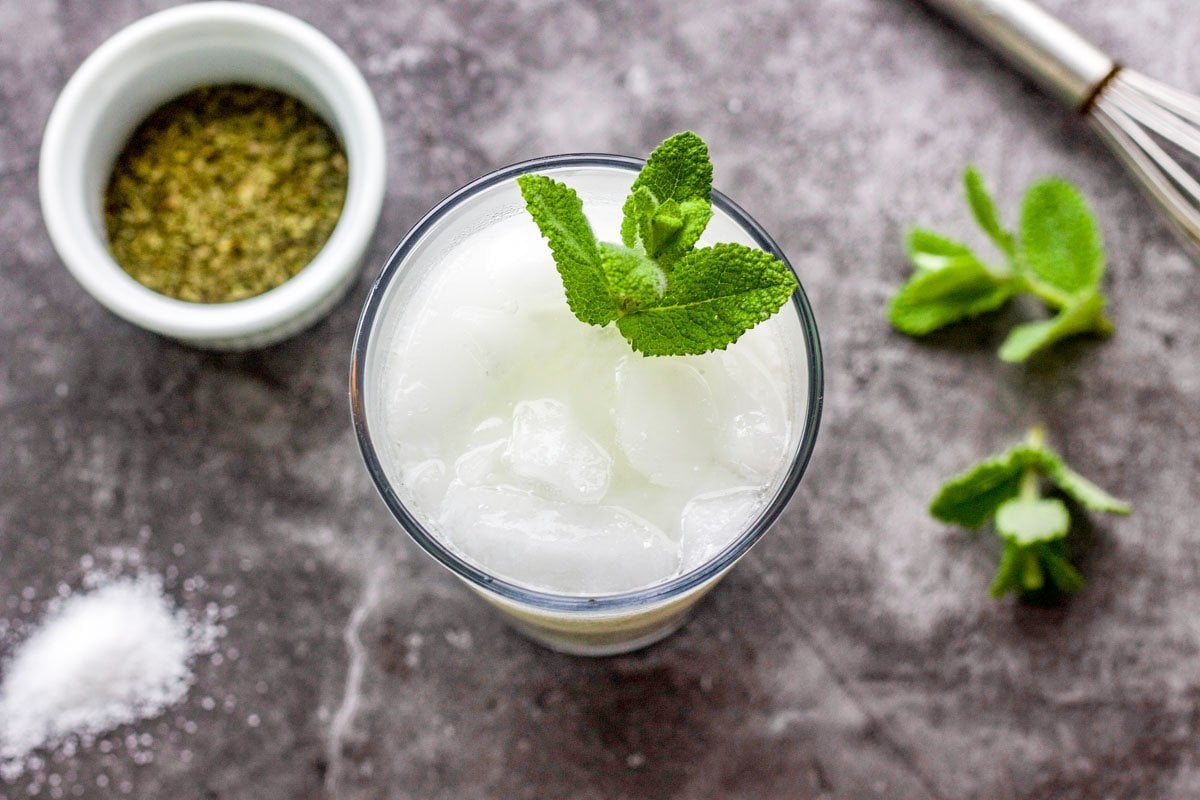 Similar, if not identical yogurt drinks are enjoyed throughout the Middle East, and beyond. In Turkey, for example, this drink is known as "Ayran." The ingredients used in most Ayran recipes are the same ones used in this Daweh recipe.
The only difference might be the proportions used. Daweh is always served nice and salty and loaded with ice cubes.
Recipe Directions
Ingredients
1/2 cup plain yogurt
1/2 tsp. salt
1 cup cold water
1/4 tsp. dried/ground mint leaves (optional)
Directions
Add yogurt to a large glass.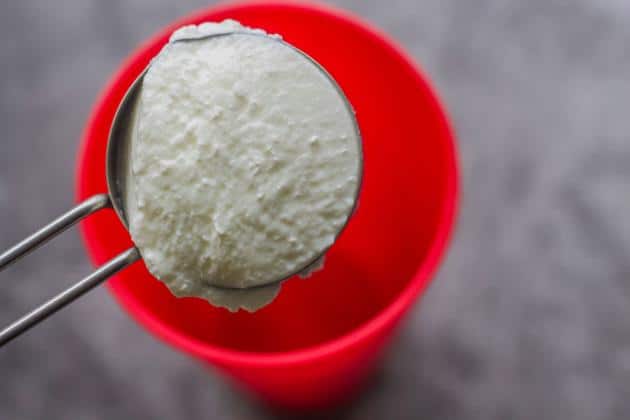 Stir in salt.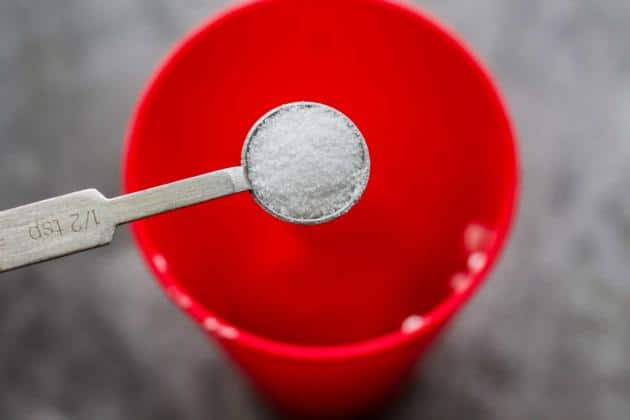 Whisk in water, until thoroughly mixed.
Stir in dried and ground mint leaves (if using).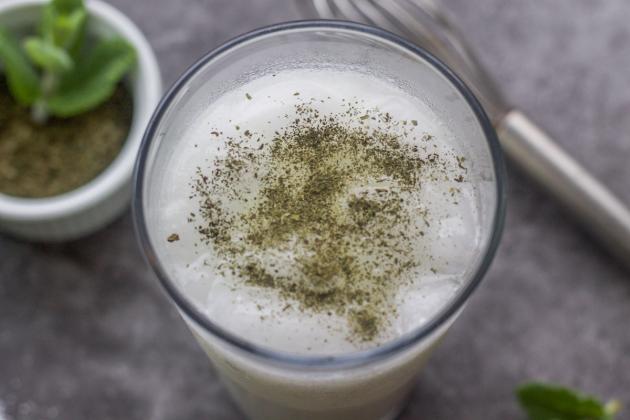 Pour over lots of ice. Add a sprig of fresh mint for garnish.
Serve immediately before it begins to separate.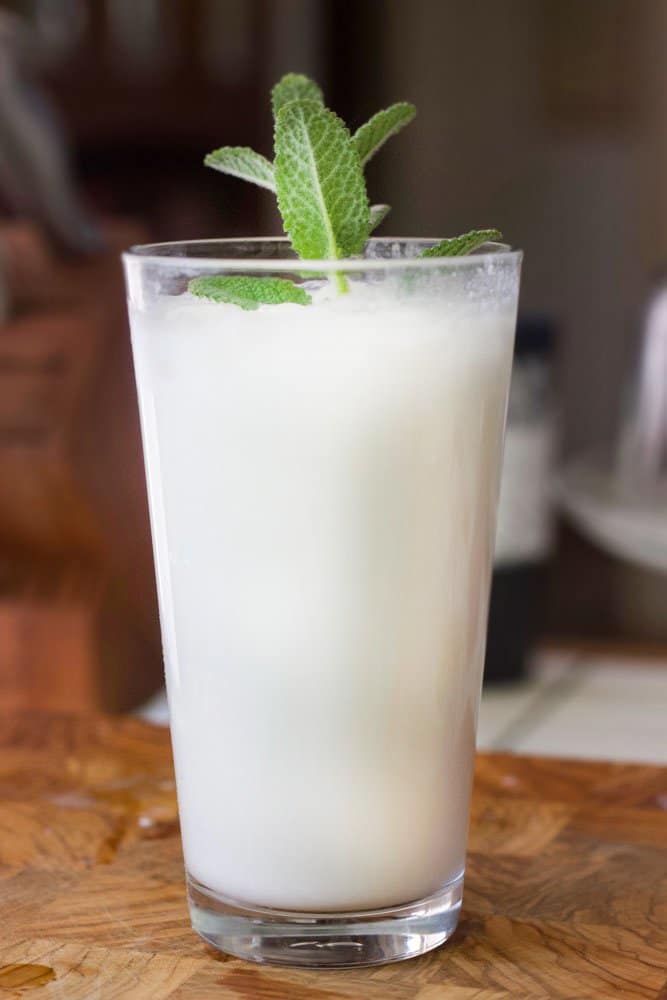 Daweh/Ayran Recipe Origin
Although I can't pinpoint the exact origin of the first Daweh/Ayran recipe, I wouldn't be surprised if the Assyrians were responsible. However, the internet seems to speculate that it most likely originated in Persia or Turkey.
In Iraq, this drink is known as "Shanina." In Iran, it's known as "Doogh." "Doogh" according to Wikipedia, is derived from the word "Dooshidan," (or "milking").
However, Daweh is not to be confused with the Indian yogurt drink known as "Lassi." Lassi is a sweet yogurt drink, usually containing fruit and spices, for example, cardamom.
A Perfect Glass of Daweh
Because Daweh is so easy to make, I contemplated whether or not I should even write a post about it.
In the end, I decided that if nothing else, I'd like to share the drink with those of you who have never heard of it. Now, let's look at some helpful tips on how to make a perfect glass of Daweh.
What is the Best Yogurt for Making This Daweh/Ayran Recipe?
So, what yogurt is best to use for making Daweh? Personally, I recommend using homemade yogurt. My yogurt recipe is pretty straight forward and results in a tangy yogurt, perfect for this yogurt drink.
However, if you don't have time to make your own yogurt, plain Middle Eastern or Greek yogurt will also work.
Another brand that I recommend and use often is Mountain High. The main thing to keep in mind is not to use flavored yogurt, like vanilla. Did I mention Daweh is a savory drink?
Daweh Consistency
Yet another thing to keep in mind when making Daweh is the consistency. Getting the proper yogurt to water ratio is important.
Many recipes call for a 1 part yogurt to 3 parts water.
I personally prefer a creamier and thicker consistency. Therefore, I usually mix one part yogurt to two parts of water.
If you find this ratio too thick, you can easily dilute it with more water. On the other hand, if the Daweh is too watered down, just stir in more yogurt.
The Proper Amount of Salt
Daweh is one of those drinks that tastes better when heavily salted. Luckily, I have low blood pressure, and can still enjoy salty foods and drinks.
However, if you are watching your salt, feel free to reduce the amount of salt suggested in the recipe.
I find that 1/2 tsp. of salt in a 12 oz serving usually does the trick! However, it's always smart to start with a smaller amount and add more to suit your taste.
Note: If the yogurt drink does separate, stir or whisk until blended again.
Other yogurt-based recipes you might want to try: Creamy Yogurt Soup (Booshala), Purslane Dip, and Assyrian Yogurt Soup.
Stay in touch with me through social media!
Tried this recipe? Snap a picture and tag #hildaskitchenblog on Instagram.
Like my page on Facebook.
Do you Pinterest? Pin & share this recipe!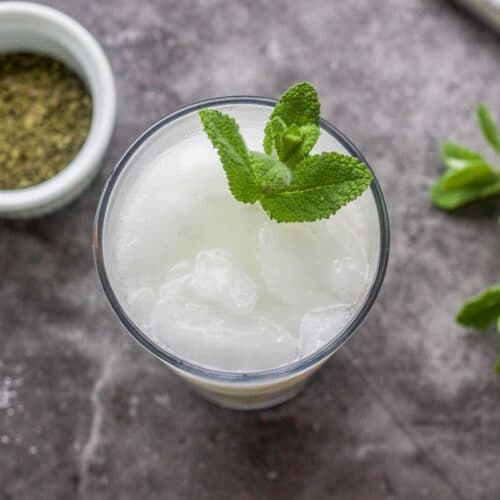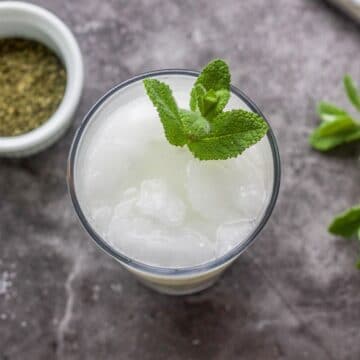 Daweh Recipe
Savory yogurt drink, known as "Daweh" in Assyrian.
Print
Rate
Ingredients
1/2

cup

plain yogurt

1/2

tsp.

salt

1

cup

cold water

1/4

tsp.

dried/ground mint leaves

(optional)
Instructions
Stir yogurt and salt until thoroughly combined.

Whisk in water, until completely blended.

Stir in dried mint, if using.

Pour Daweh over a tall glass full of ice cubes, and enjoy!
Nutrition
Serving:
1
glass
|
Calories:
75
kcal
|
Carbohydrates:
6
g
|
Protein:
4
g
|
Fat:
4
g
|
Saturated Fat:
3
g
|
Cholesterol:
16
mg
|
Sodium:
1229
mg
|
Fiber:
0
g
|
Sugar:
6
g