I love this simple and addicting Salted Caramel Sauce Recipe. You know what, I have a feeling you will too! Just think, in just under ten minutes, you can make an incredible caramel sauce to use any way you choose.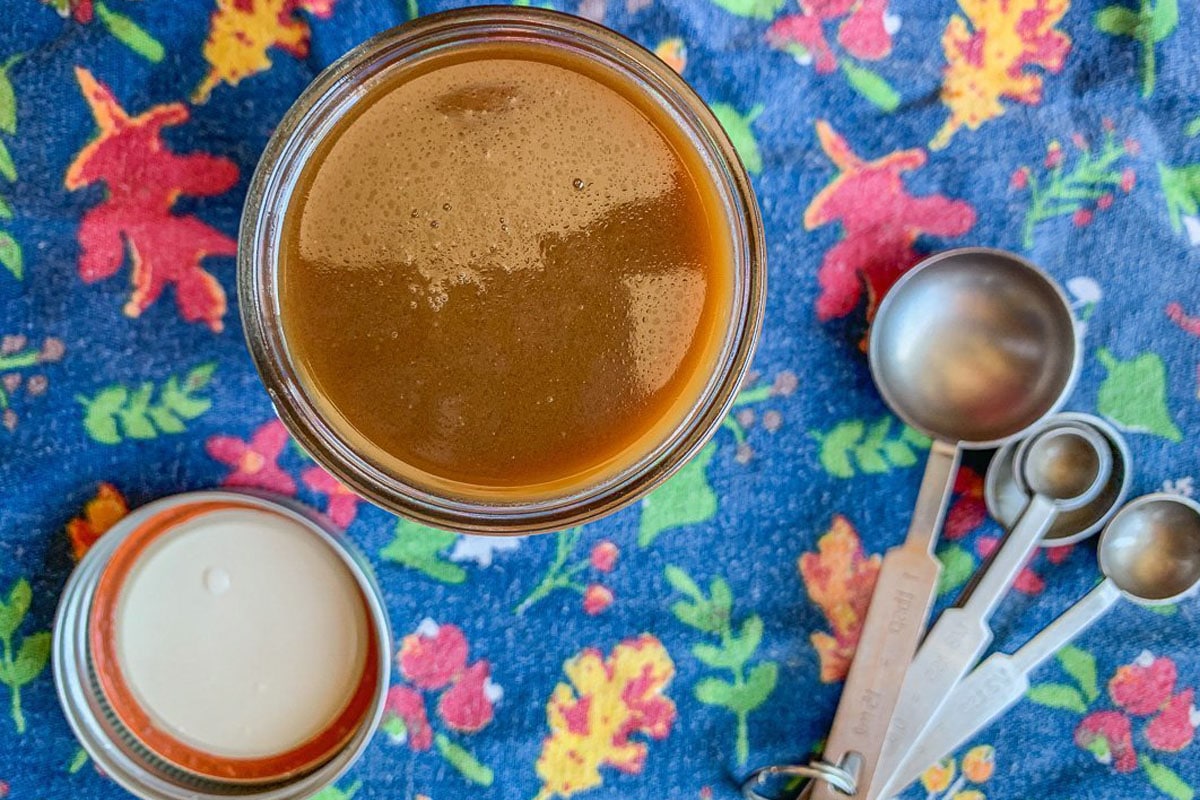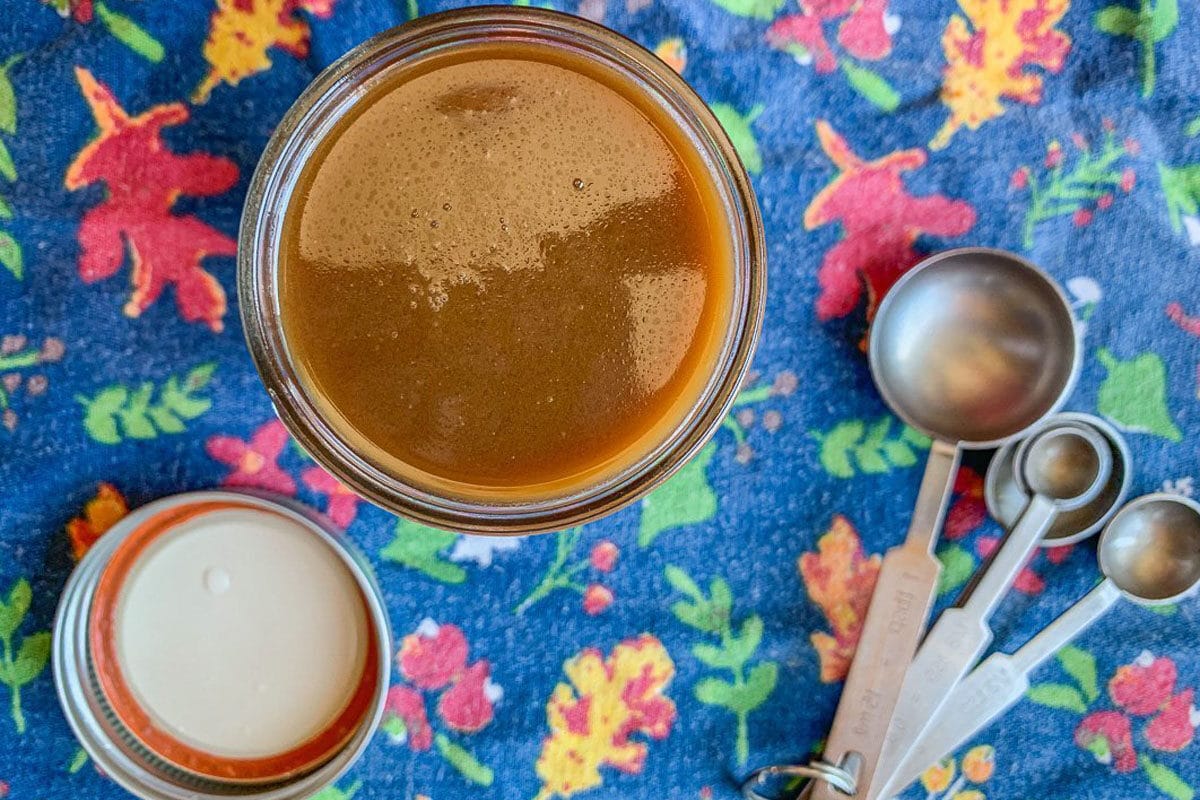 My Salted Caramel Sauce Recipe
I have a confession to make. My Salted Caramel Sauce Recipe may not technically be considered a "caramel sauce." Truthfully, it may be considered a butterscotch sauce instead. However, I've always referred to it as a caramel sauce, so I'm going with that name.
The Difference Between Caramel Sauce and Butterscotch Sauce
Caramel Sauce is usually made with white sugar. My recipe, however, uses brown sugar. As you probably know, when you cook white sugar, it transforms into a golden color or "caramelizes." I imagine this is why it's called "caramel."
Brown sugar, however, is already brown, but not from being caramelized. Instead, it gets its brown color from the molasses that's added to the white sugar. This is why I still caramelize the brown sugar before adding the half and half.
Butterscotch sauce is made with brown sugar, similar to my Salted Caramel Sauce recipe. Other than that difference, the remaining ingredients and methods used to make both sauces are practically identical.
How Do You Make Salted Caramel Sauce?
Making Caramel Sauce is super simple! First, stir sugar into melted butter. Next, add cream and cook while stirring for five to seven minutes. Finally, mix in vanilla and salt. I ask you, can it be any simpler?
The Difference Between Caramel and Salted Caramel
The difference between plain caramel sauce and salted caramel sauce is...drum roll, please... SALT! Bet you never would have guessed it, right? A small amount of salt, believe it or not, can make a HUGE difference.
Try it yourself when you make this caramel sauce. Taste the sauce after adding vanilla and again after the addition of salt.
You will notice that without the salt, the sauce will taste way too sweet. However, the addition of salt really balancing the flavor and tones down the sweetness.
The type of salt to use is really up to you. The most popular salt to use these days seems to be Himalayan Sea Salt.
However, if you don't have that at home, you can use plain sea salt, kosher salt, or whatever salt you have at your disposal.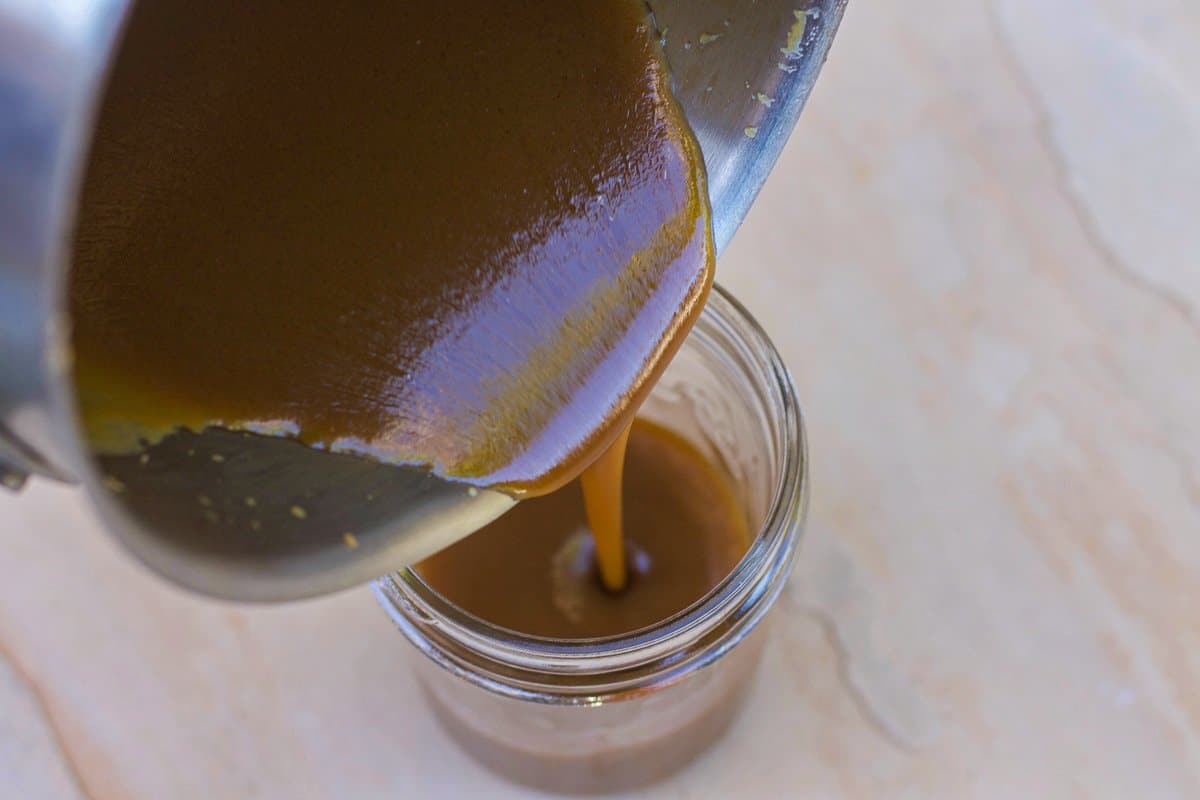 Other Salted Caramel ingredients
Listed below are some variations in the ingredients found in some caramel sauce recipes.
liquids used include water, heavy cream, half and half, milk, evaporated milk, or a combination of some of these.
sweeteners include brown sugar, white granulated sugar, and cornstarch.
salt may or may not be added.
cornstarch is sometimes used as a thickening agent.
How to Use This Salted Caramel Sauce Recipe
Does Caramel Sauce Need To Be Refrigerated?
Some caramel sauces may not need to be refrigerated, especially store-bought caramel sauce that contains preservatives. However, this Salted Caramel Sauce recipe should be refrigerated. Especially since it contains half and half and butter.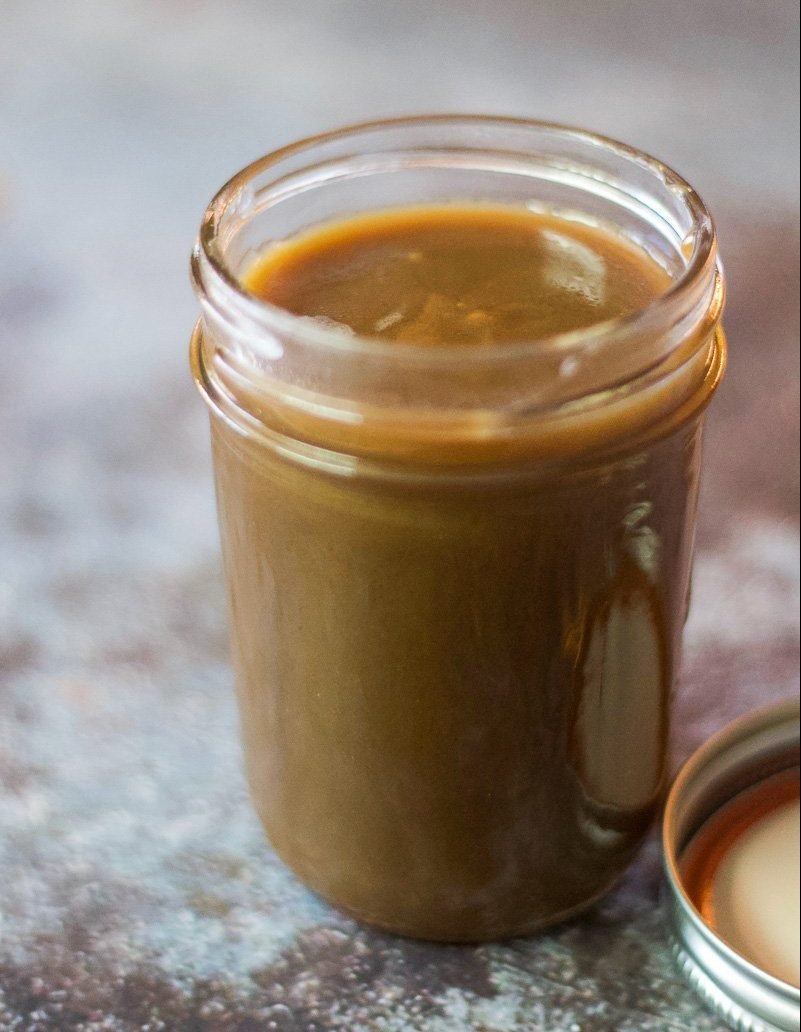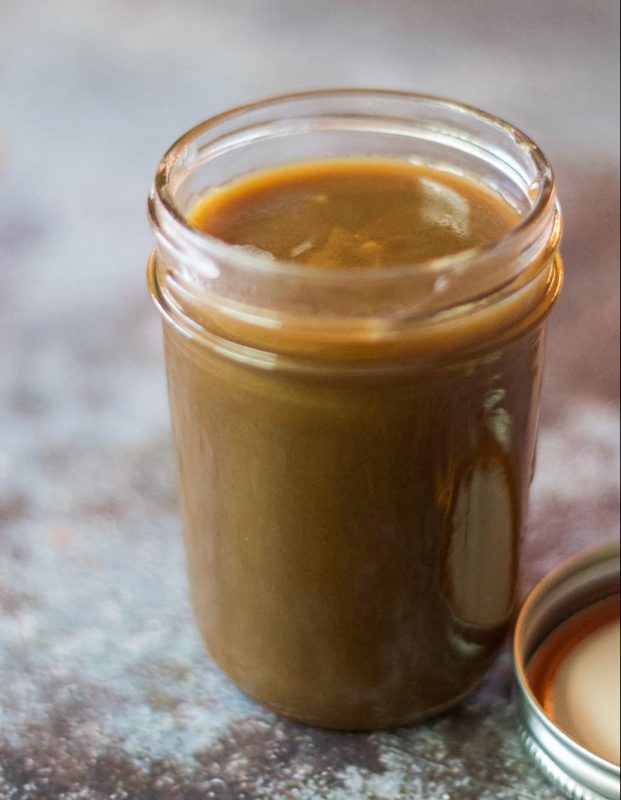 How to Heat Caramel Sauce
To warm up refrigerated caramel sauce, you can use the microwave. First, make sure the caramel sauce is in a microwave-safe container.
Next, microwave the sauce for approximately 30 seconds, or until it's warm and pourable. Enjoy!
STAY IN TOUCH WITH ME THROUGH SOCIAL MEDIA!
Tried this recipe? Snap a picture and tag #hildaskitchenblog on Instagram.
Like my page on Facebook.
Do you Pinterest? Pin & share this recipe!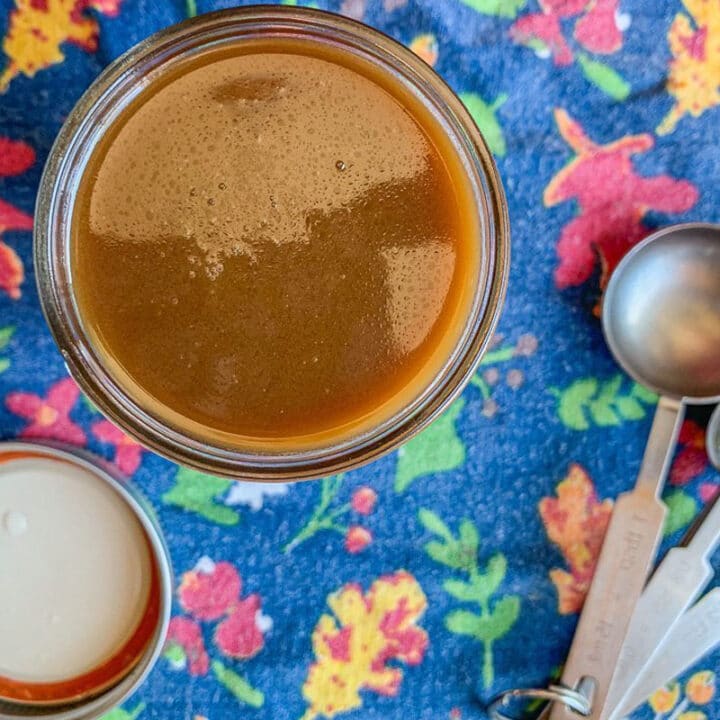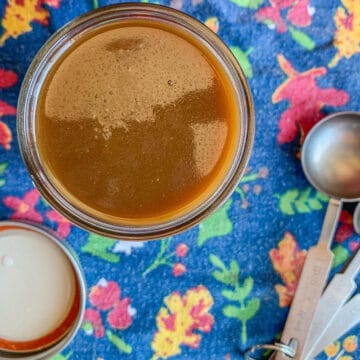 Salted Caramel Sauce Recipe
A simple and addicting caramel sauce, just under 10 minutes.
Print
Rate
Ingredients
1

cup

brown sugar

3

T.

butter

½

cup

half and half

1

tsp.

vanilla extract

⅛

tsp.

salt
Instructions
Add brown sugar and butter to a small saucepan.

Mix over low heat until the butter melts and blends with the brown sugar, approximately two minutes.

Whisk in half and half and continue to cook over medium heat for five additional minutes while whisking constantly.

Add vanilla and salt and whisk for two more minutes.

Cool before transferring to an 8 oz jar.
Nutrition
Serving:
1
T.
|
Calories:
68
kcal
|
Carbohydrates:
11
g
|
Protein:
0
g
|
Fat:
3
g
|
Saturated Fat:
2
g
|
Cholesterol:
8
mg
|
Sodium:
26
mg
|
Fiber:
0
g
|
Sugar:
10
g