If you enjoy sour flavors, you will love my sweet and tangy tamarind syrup! You can use it in so many ways. I've always loved the flavor of tamarind; it reminds me of my childhood in Iraq.
Tamarind paste was one of my favorite snacks. I also enjoyed sucking on lemons and eating sour salt/citric acid. What can I say? They didn't have sour gummy worms back then. These days you can just purchase tamarind candy. Where were these when I was growing up? I feel so cheated!
What is Tamarind?
Tamarind is a tree that grows long, edible pods. The pods contain seeds that look like shiny, black beads. The paste that grows around the seeds is used in many countries to make tamarind syrup.
Tamarind is also used to add a sour taste to food, and to give food that distinct tamarind flavor. Tamarind can be purchased in a variety of forms. Fresh tamarind pods are readily available in most ethnic markets. Many stores carry the dried tamarind pods in the spice section.
The dried pods need to be rehydrated in warm water. Once softened, the shell and stringy parts are discarded, and the dark paste retained for eating or cooking with. You also have the option of purchasing the paste ready to eat. I prefer the paste because it's more convenient to use, and I lack patience!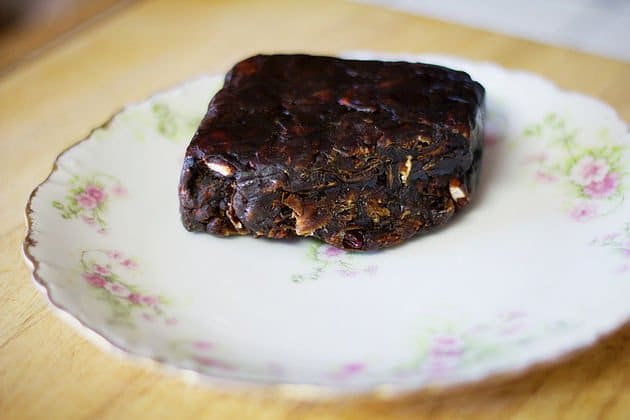 Sweet and Tangy Tamarind Syrup
You may not realize it, but tamarind is used to make a variety of drinks. In fact, my favorite margarita flavor is tamarindo. I also love the tamarindo-flavored Jarritos Mexican soft drink.
In the Middle East, it is used to make a tamarind syrup concentrate that's diluted with ice water to make a delicious and very refreshing drink. As usual, my recipe has a little twist; I like to add dried limes to further enhance the flavor.
Dried limes are also used in the Middle East for cooking and in drinks and have many health benefits. In fact, according to Oman Magazine, dried limes have the following health benefits:
Prevention of heart disease
Aid with digestion
Detoxify the body
Contain anti-cancer agents
Loaded with minerals
Rich in Vitamins C and D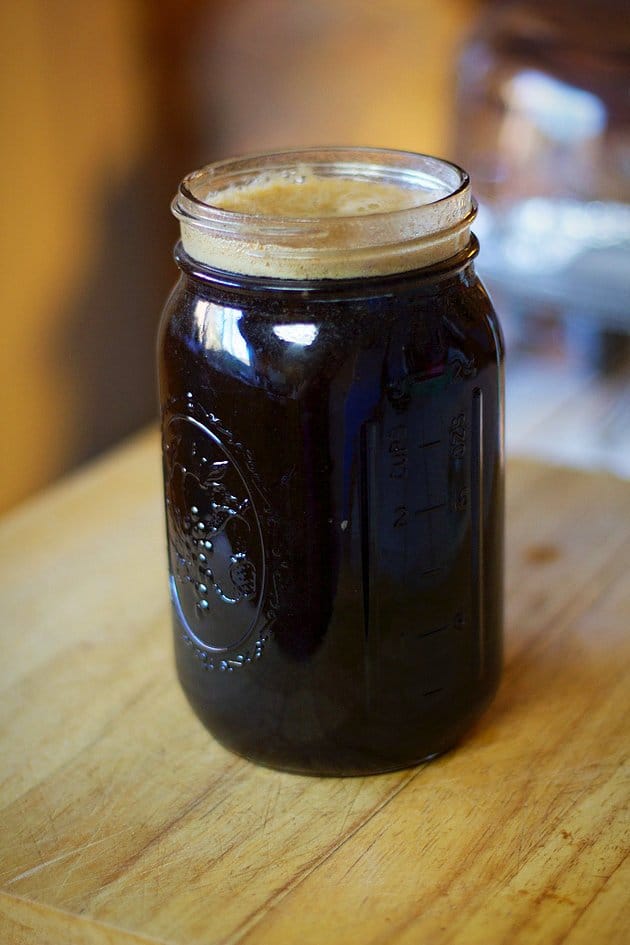 Do you Pinterest? Please pin and share this recipe!
You may also enjoy the following recipes: Turkish coffee, Daweh (Healthy Yogurt Drink), and Samovar Tea.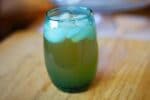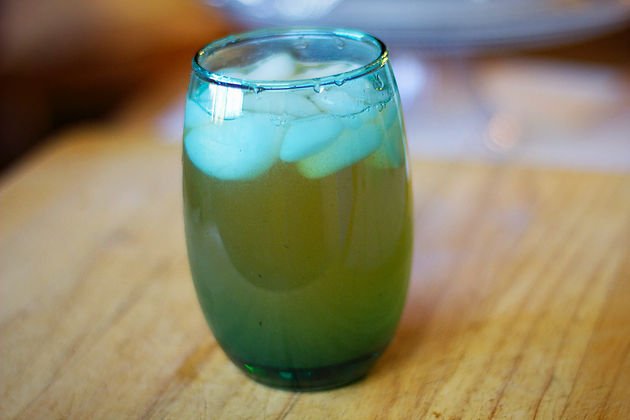 Sweet and Tangy Tamarind Syrup
Sweet and tangy tamarind syrup. Perfect for preparing a quick, refreshing drink!
Cuisine:
Assyrian, Mexican, Middle Eastern
Ingredients
1/2

lb.

tamarind paste

6

cups

water

3

dried limes

4

cups

sugar
Instructions
Unwrap the tamarind paste and cut in half. Rewrap and store one half for later use.

Cut the remaining tamarind into chunks, place in a pot, and cover with six cups of water.

Place three dried limes on a cutting board, and crush with a mallet.

The seeds taste bitter, so sort through the pieces of dried limes, and discard the seeds.

Stir the broken lime pieces into the tamarind mixture.

As the liquid boils, break up the tamarind pods with the back of a wooden spoon against the side of the pot. After simmering for 30 minutes, carefully pour the liquid through a strainer that's placed over a large enough bowl to hold the liquid. Use a spoon to push the pulp through the strainer.

Scrape the pulp from the bottom of the strainer, and mix into the liquid in the bowl.

Rinse the pot that was used to boil the tamarind mixture in, then pour the strained liquid back in. Whisk in four cups of sugar.

Stir mixture until it comes to a boil. Reduce the temperature, and simmer for 30 minutes.

Pour the syrup into a large mason jar, and store in the refrigerator.

Mix three tablespoons of syrup in a glass of ice water, and stir until syrup completely dissolves. Feel free to add more syrup if you prefer. Enjoy!
Nutrition Facts
Sweet and Tangy Tamarind Syrup
Amount Per Serving (3 T.)
Calories 80
% Daily Value*
Fat 0g0%
Cholesterol 0mg0%
Sodium 2mg0%
Carbohydrates 22g7%
Protein 0g0%
* Percent Daily Values are based on a 2000 calorie diet.