I'm not sure about where you live, but in San Diego, breakfast burritos are super popular! Maybe it has something to do with the fact that we're so close to the border of Mexico? You can find them at any of the many taco shops in San Diego. However, they're kind of pricy. Especially when you consider that you can make one yourself for a fraction of the cost. I love them so much, I can seriously eat one every day of the week. Thankfully, I do have a shred of self-control. I've decided that "all things in moderation" might be a good rule to apply here. I now enjoy a breakfast burrito once a week, on Sunday mornings.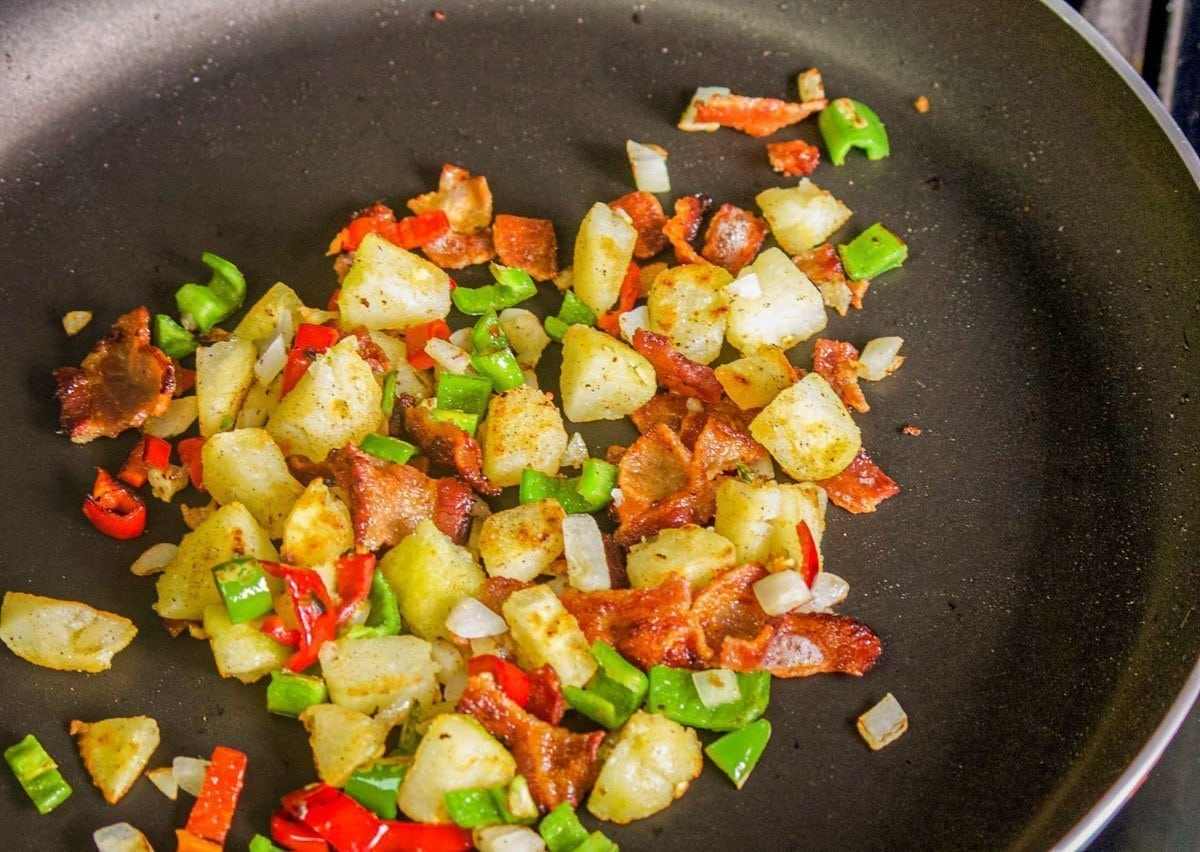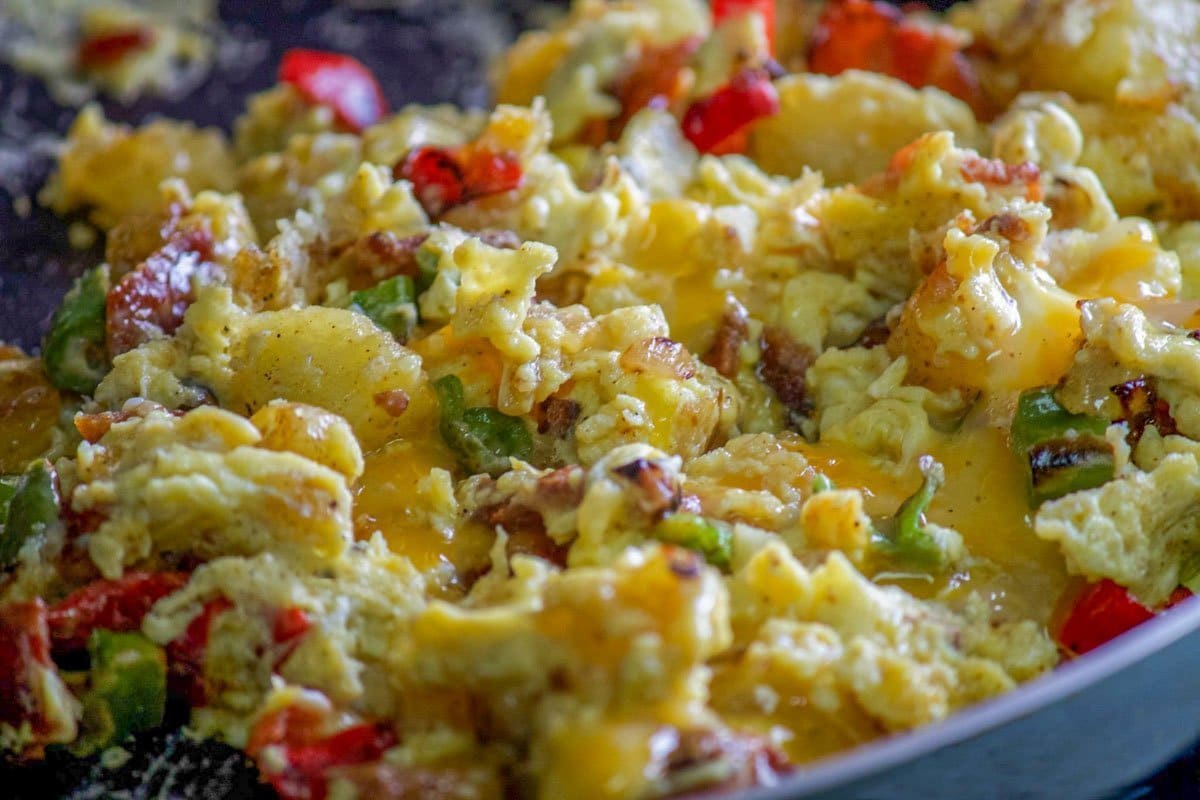 Where Did Burritos Originate?
According to an article on todayifoundout.com, burritos made their first appearance in the U.S. in the early 1900s. But it was not until the 1930s that they appeared on the menu of a Spanish café called "El Cholo Spanish Café," located in L.A. It took another forty-five years until the "breakfast burrito" caught on. But by the 1990s breakfast burritos made their way into popular restaurants like McDonald's. Today the variety of burritos found in Mexican restaurants are endless: carne asada, chicken, and fish burritos are just some examples. For the record, my favorite is the California burrito: Carne asada, fries, cheese, guacamole, pico de gallo, sour cream, and refried bean. Does that sound fantastic, or what?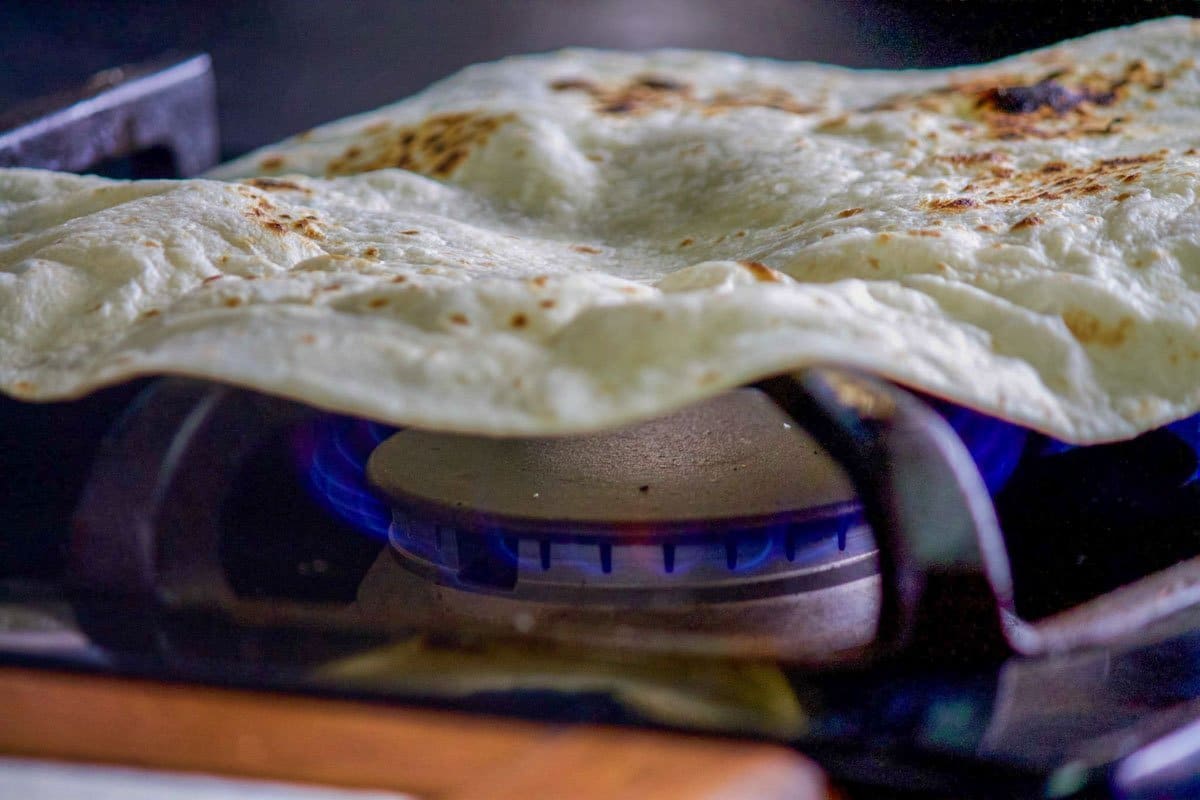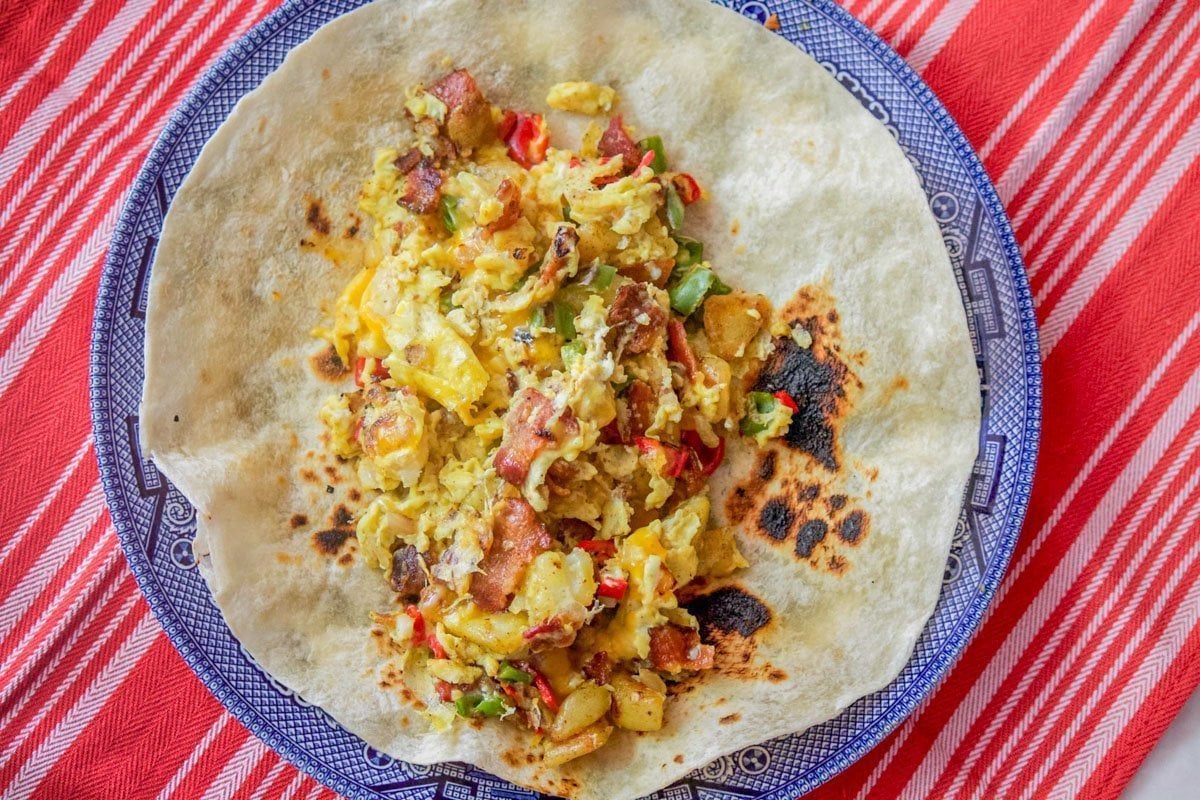 What Is Usually Included In A Breakfast Burrito?
Any good breakfast burrito starts with eggs; fluffy scrambled eggs! From there, the choices are endless.
Bacon is common, as are diced ham and sausage.
Veggies like onion, or scallions, peppers (sweet or spicy), mushrooms, and black olives, are all great options.
Of course, we can't forget the potatoes. I like using cooked potatoes because raw potatoes take too long to cook. Other great potato options include fries, hash browns, and tater tots.
Finish it off with some shredded cheese, sour cream, diced avocado or creamy guacamole, cilantro, and hot chili sauce, and you're golden!
If you'd like to try a Middle Eastern breakfast, check out the following recipes: Basturma, Buried Cheese, Spinach and Eggs, and Vegetarian Shakshuka.
Do you Pinterest? Please Pin and share!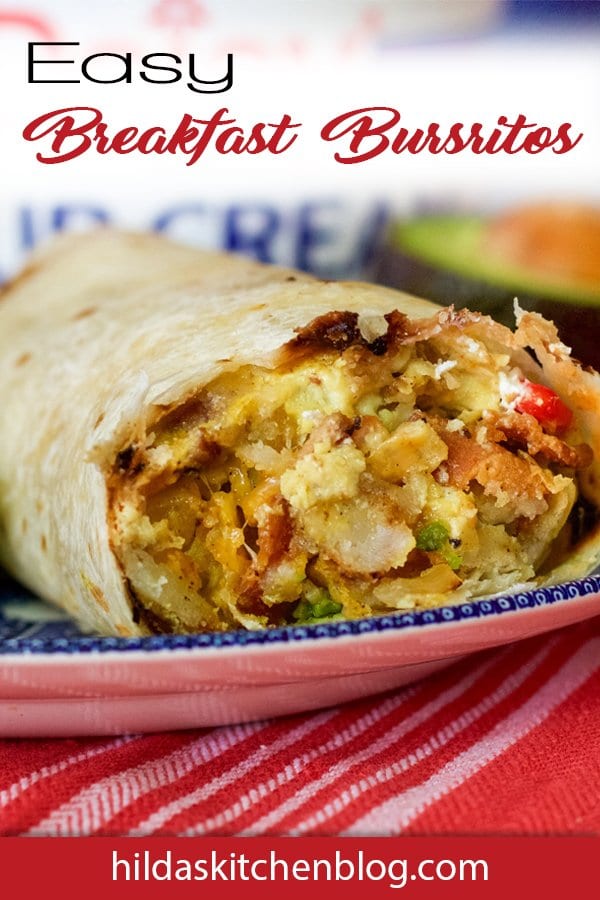 ---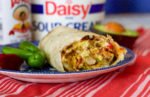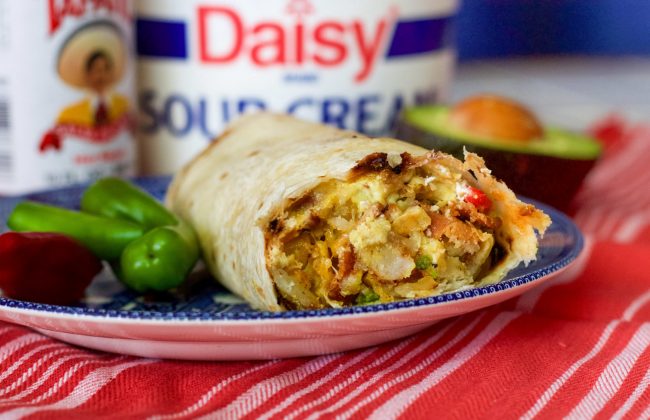 Easy Breakfast Burrito
Quick and easy breakfast burrito with bacon and avocados.
Ingredients
2

slices

bacon

1

small

potato

(chopped)

salt

(to taste)

black pepper

(to taste)

3

T.

onion

(chopped/divided)

2

Anaheim chilis

(chopped)

1

small clove

garlic

(minced)

2

large

eggs

1/4

cup

shredded cheese

1

large

tortilla

1

T.

sour cream

1/4

avocado

(diced)

hot sauce
Instructions
Fry bacon until crispy, remove and drain on paper towels. When cool enough to handle, chop into 1″ sections.

Drain the bacon grease from the pan, leaving approximately two teaspoons.

Cook potato according to your microwave settings. Peel and chop into 1/2″ cubes.

Sprinkle potatoes with a pinch of salt and pepper, then fry in the bacon grease for a few minutes.

Add two tablespoons of chopped onions to the pan (reserving one tablespoon for later). Add peppers and cook for a few more minutes, followed by the garlic and cook for an additional 30 seconds.

Whisk eggs in a bowl, season with a small amount of salt and pepper, then pour over the mixture in the pan, along with the bacon.

Stir to incorporate the ingredients. When the eggs are almost set, stir in the cheese, and cook for an additional 30 seconds or until the eggs are cooked, and the cheese is melted. Remove from heat.

Warm tortilla over a flame to soften and to slightly char. Spread the sour cream in a line going down the center of the tortilla.

Add eggs over the sour cream. Top with the remaining onions, diced avocado, and cilantro (if you're lucky to have some on hand).

Drizzle with your favorite hot sauce. Fold the top and bottom of the tortilla over the filling. Roll up tightly into a burrito and enjoy!
Nutrition Facts
Easy Breakfast Burrito
Amount Per Serving (1 burrito)
Calories 823
Calories from Fat 360
% Daily Value*
Total Fat 40g 62%
Cholesterol 423mg 141%
Sodium 1312mg 55%
Total Carbohydrates 82g 27%
Protein 38g 76%
* Percent Daily Values are based on a 2000 calorie diet.