Pickled Mango (Amba)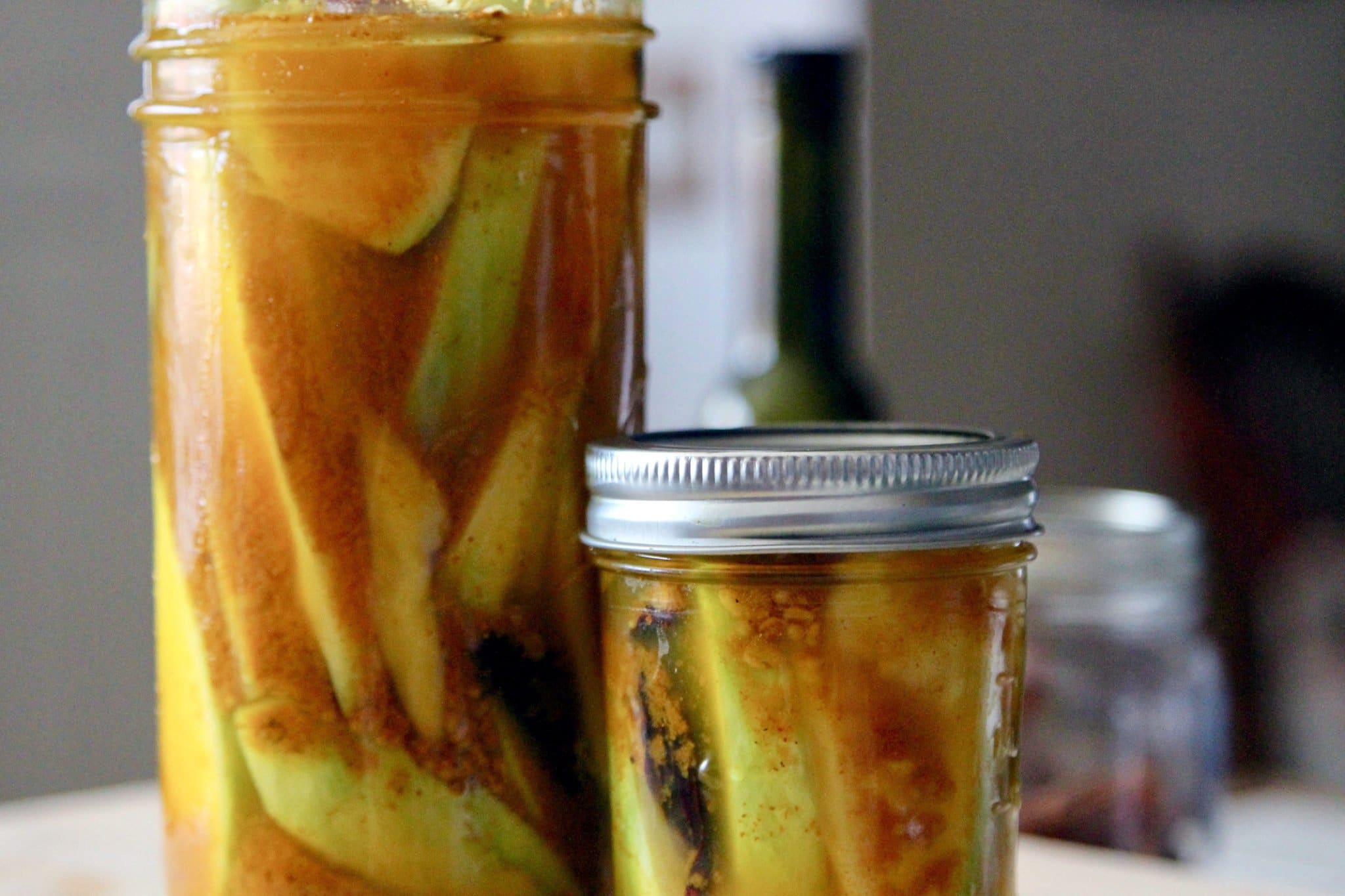 If you had told me a few years ago that one day I'd be making my own pickled mango/amba I wouldn't have believed you. It's just not a recipe that any of my family members have prepared before. Amba was purchased, not made. But guess what, here I am, killing it! I guess I just assumed that any recipe that my mom did not attempt must be too difficult to for me to attempt. Who knows why mom didn't make her own pickled mango. After all, we're talking about the same lady that made her own wine. Maybe mom figured that some things were just better bought than attempted. I wish I could call mom and tell her how easy it is to make. After a few different attempts and tweaks, I believe this recipe is a keeper!
Pickled Mango Serving Suggestions
Pickled mango is very popular in the Middle East, as well as India. In most Middle Eastern cultures, pickles are served on the side accompanying most meals. Amba, on the other hand, is usually served in sandwiches. I recall mom preparing a sabich sandwich (say that five times real fast) for my brother, Joe. Sabich is a traditional Israeli sandwich consisting of a pita pocket stuffed with fried eggplant, boiled egg, sliced tomatoes, and amba. They used to be my brother's favorite! Pickled mango is also a great addition to falafel, shawarma, and kabob sandwiches. If you're like me, you might even find yourself sneaking some straight out of the jar when you're craving a sour treat!
If you enjoy these pickled mangos, you might also enjoy the following recipes: pickled turnips, pickled eggplant, pickled tomatoes, and pickled carrots.  All the recipes are Middle Eastern, except for the pickled carrots recipe.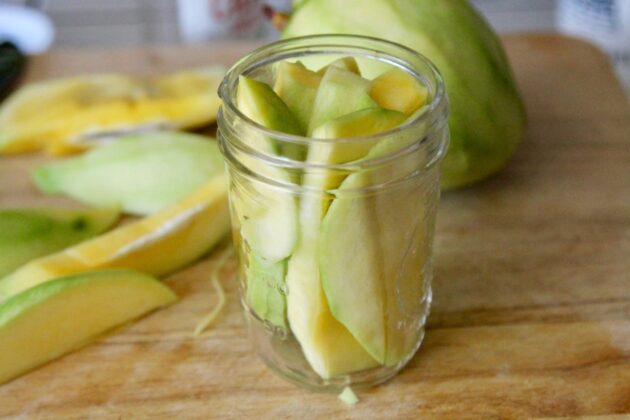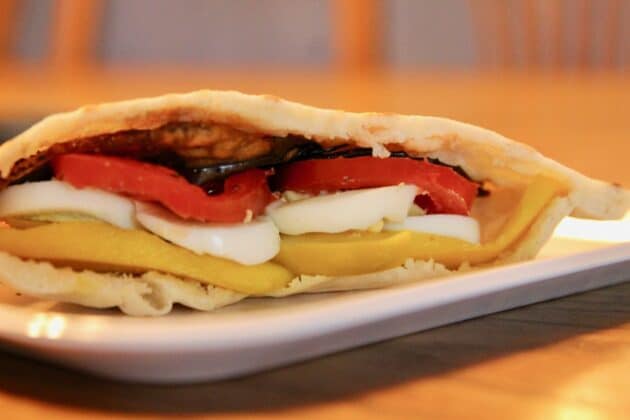 Do you Pinterest? Please do a girl a favor by pinning and sharing!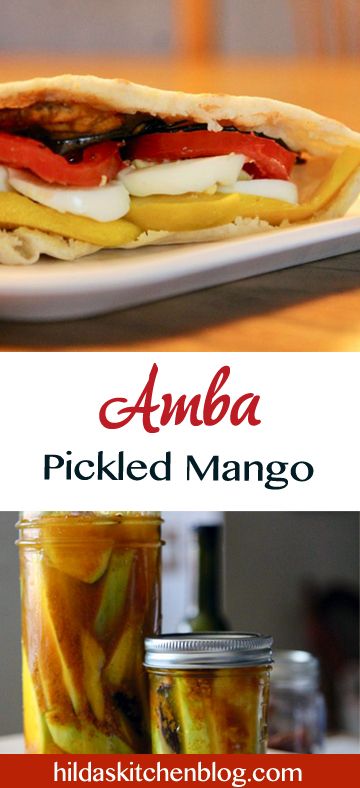 ---
Pickled Mango (Amba)
Spicy, sweet, and sour, these pickled mangos will have you hooked!
Cuisine:
Assyrian, Middle Eastern
Instructions
While the jars are sterilizing, gathering all your ingredients.

Peel and slice the mangos. Be sure to use unripe mangos for this recipe. If they're too ripe, they will fall apart once pickled. Now that we got that

Next, mix vinegar and water in a small saucepan. Add the chilis, and the remaining ingredients. Bring to a boil then remove from heat.

Divide the mango slices, chilis, and garlic between the sterilized jars.

Pour the brine over the mangos.

Process the jars for ten minutes in the boiling water. Refrigerate for a week before eating. Shake the jar every now and then to redistribute the spices.
Recipe Notes
The calories shown are for a one pint jar. 
Nutrition Facts
Pickled Mango (Amba)
Amount Per Serving (1 jar)
Calories 547
Calories from Fat 153
% Daily Value*
Total Fat 17g 26%
Cholesterol 0mg 0%
Sodium 3621mg 151%
Total Carbohydrates 106g 35%
Protein 7g 14%
* Percent Daily Values are based on a 2000 calorie diet.
---
---