What is healthier than spinach, and the key ingredient in this tasty and healthy dip? Purslane! If you're not sure what that is, don't feel bad, most people don't.
Purslane (Portulaca Oleracea) is enjoyed as a culinary ingredient in the Middle East, Asia, and throughout Europe. In this post, I'll be sharing a few Purslane recipes with you, including the main subject of this post; Purslane Dip. But before we get to the recipe, allow me to tell you a little bit about this edible weed.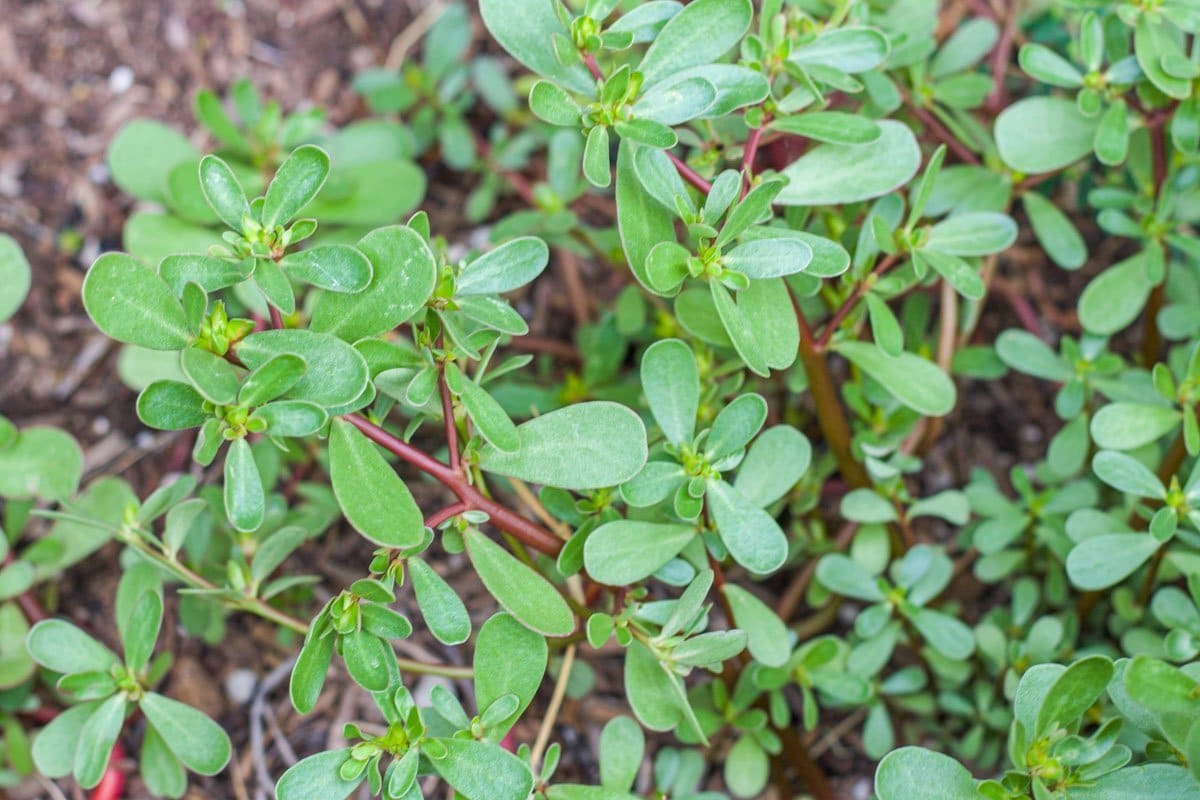 Purslane: To Weed or to Eat?
Most people consider purslane to be a pesky weed, but some cultures know of its many health benefits. Chances are you have this weed invading your garden at this very moment!
You're likely to find it growing amongst the plants in your garden or in-between cracks in the sidewalk. Purslane is a very hardy plant that can be hard to control.
The fact that it's so hardy is actually a good thing, especially when you're using it as a food source. So now that you're "in the know," consider harvesting Purslane to use in your recipes, instead of eradicating it as a weed.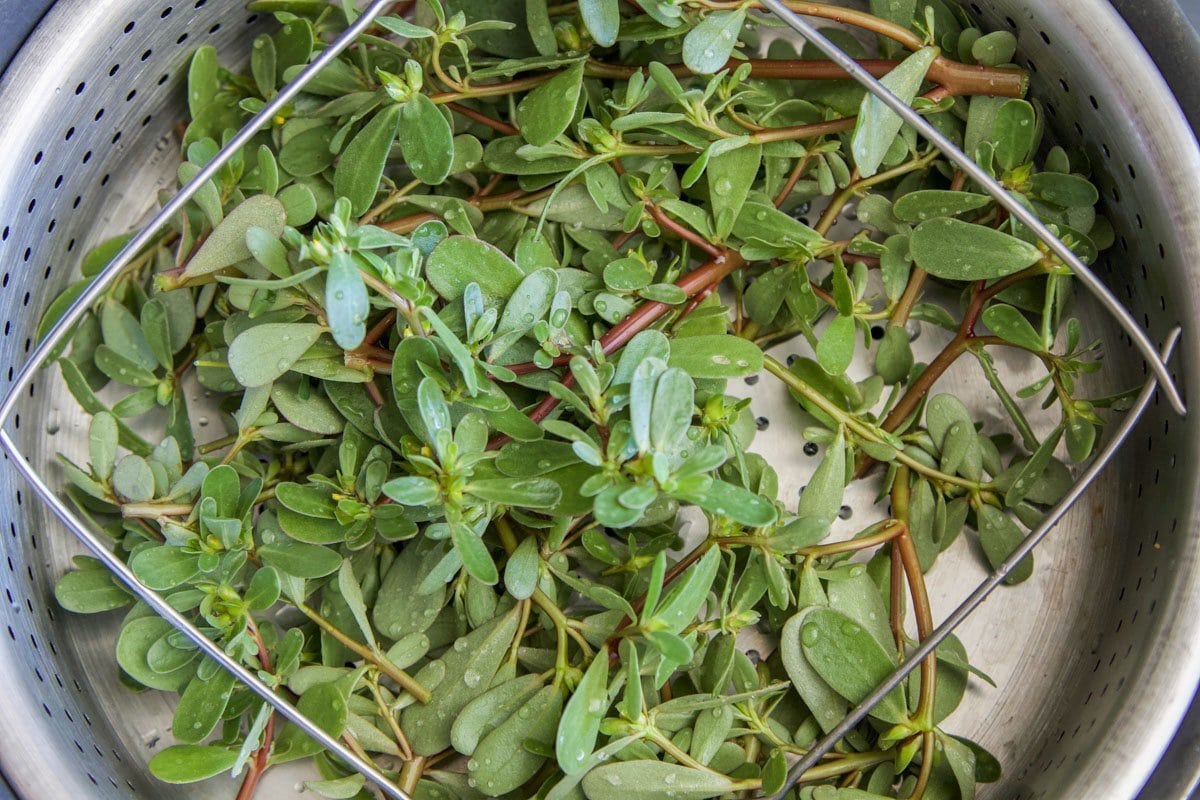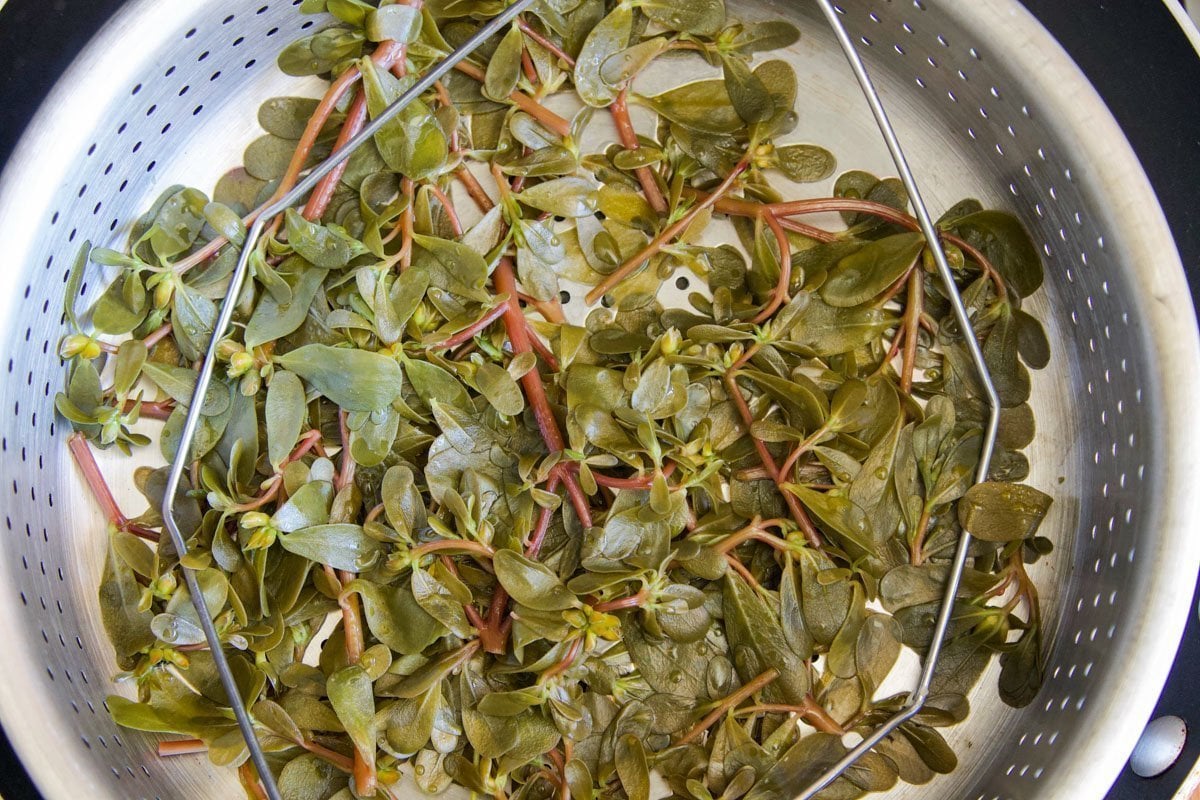 Harvesting Purslane for Recipes
Now that you've found Purslane, how should you harvest it? First, make sure it has not been sprayed with pesticides or chemicals. Second, confirm that it's not in an area that was "watered" by animals.
I recommend using scissors to cut what you need and leave the rest to grow. However, if you pull it out from the roots, most likely more will grow. Once the Purslane flowers, the seed pods will release tiny little black seeds that will keep the growing cycle going.
The yellow flowers, seeds, and stems are all edible. However, I generally only use the leaves and stems in my recipes. To learn more about Purslane, check out this informative article.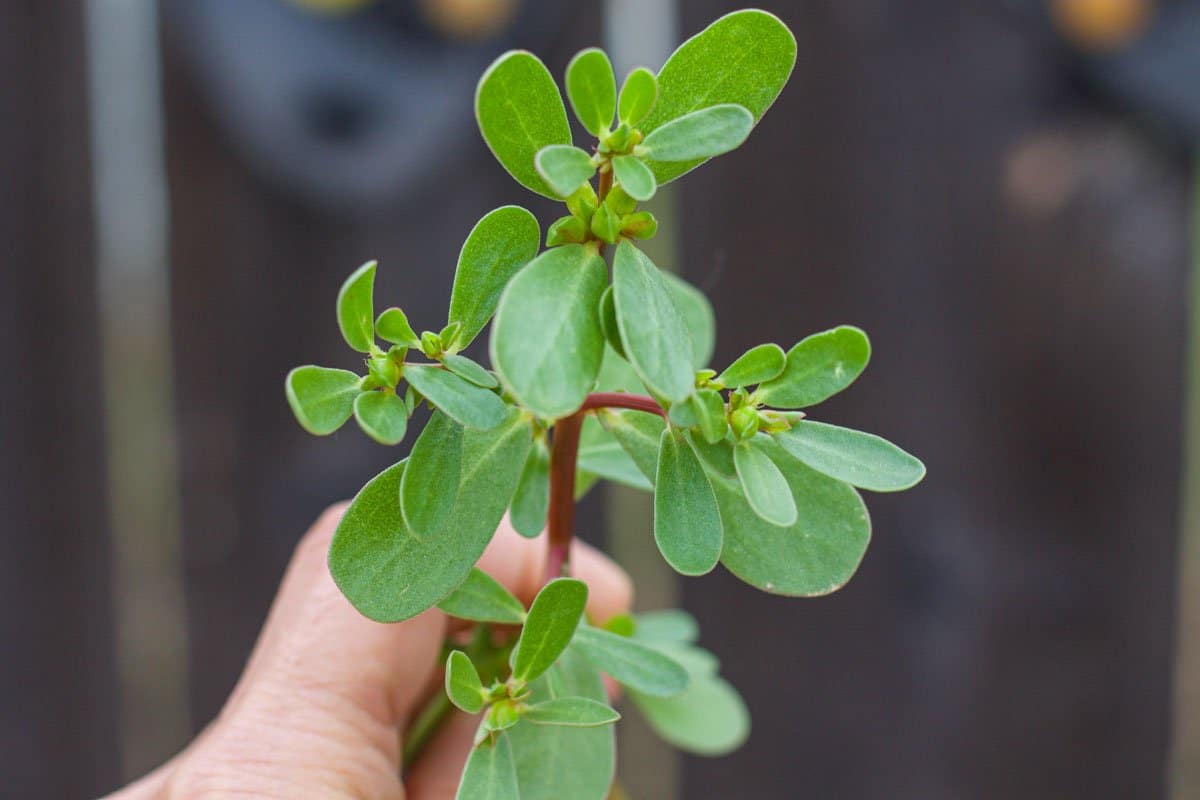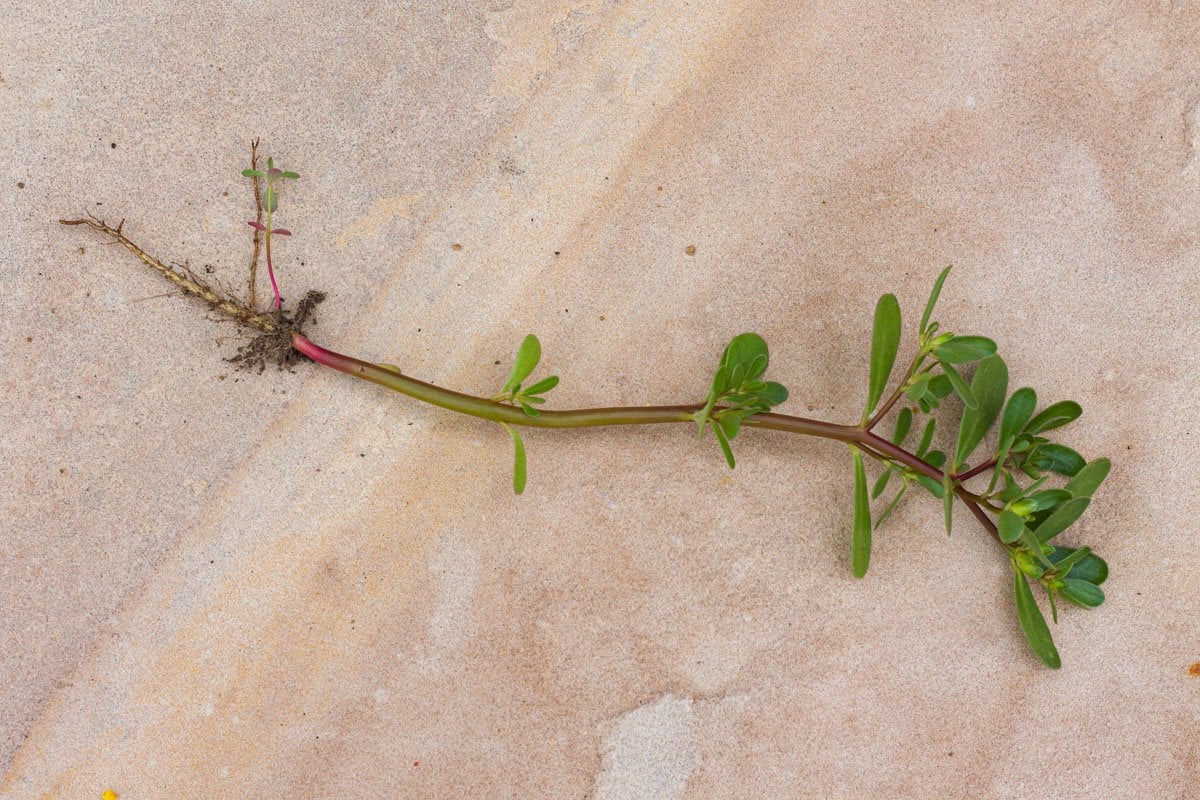 What are the benefits of eating Purslane?
Purslane is a delicious edible succulent with a slightly sour, lemony flavor. It can be eaten raw, steamed, or fried. It's also a wonderful addition to soups due to its thickening quality.
Purslane can also be added to salads. Nutritionally, it has six times more vitamin E than spinach and seven times more beta-carotene than carrots. It's also high in Magnesium, vitamin C, and Omega 3s.
Not bad for a weed, right? So if you're looking to add more nutrition to your diet, don't overlook this nutrient-packed edible weed!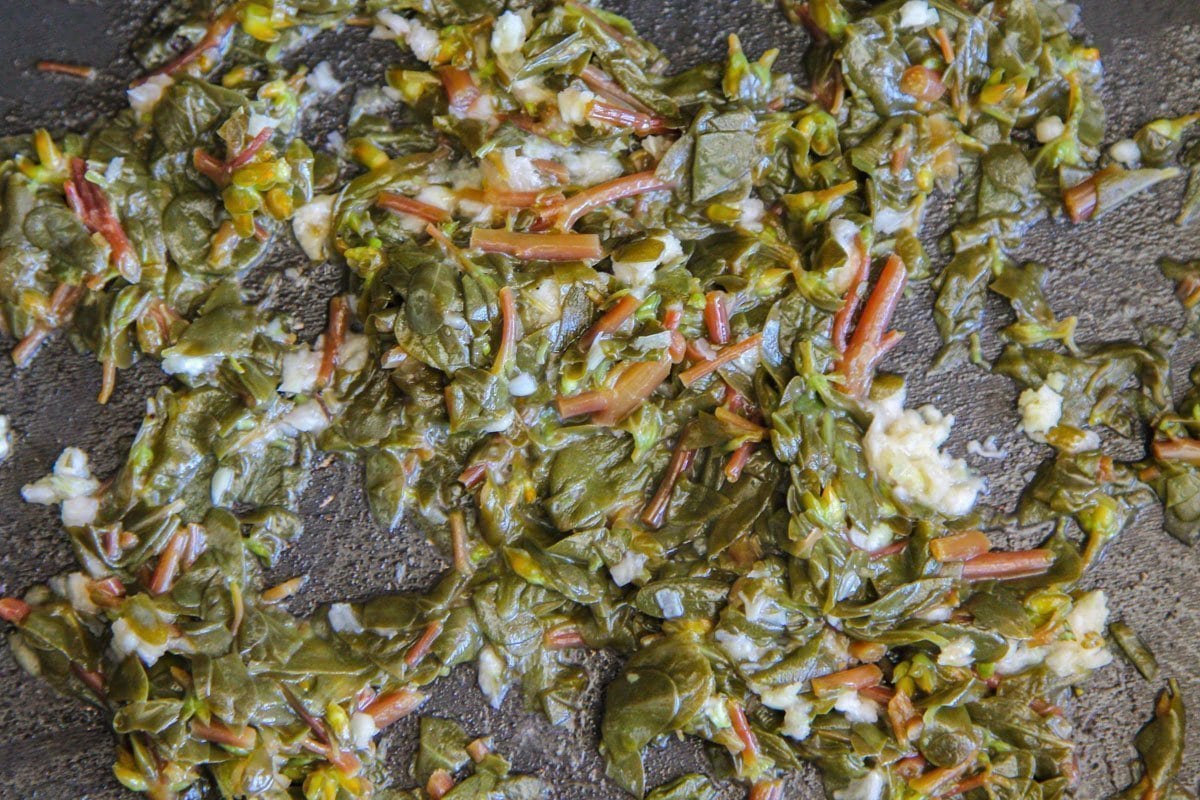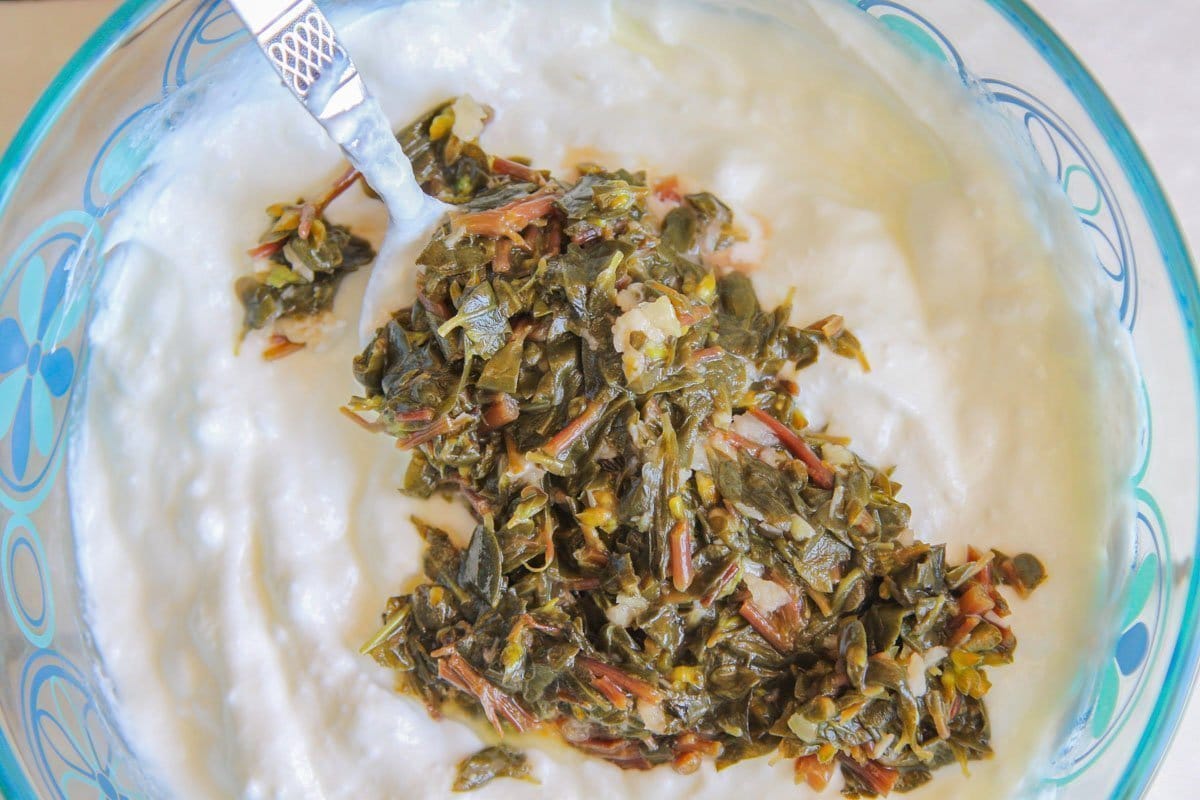 Purslane Recipes
Although Purslane recipes can be found on the internet, there was a time (and not too long ago) that most people didn't know you could eat Purslane, let alone know how to prepare it.
Assyrians love to use Purslane in recipes. One of those recipes is Booshala. Booshala is a popular Assyrian soup made with yogurt and herbs, including Purslane.
Packed with nutrition, Booshala is usually lovingly prepared by Assyrian moms when a family member is suffering from a cold or the flu. I guess you could say it's the Assyrian moms answer to chicken soup.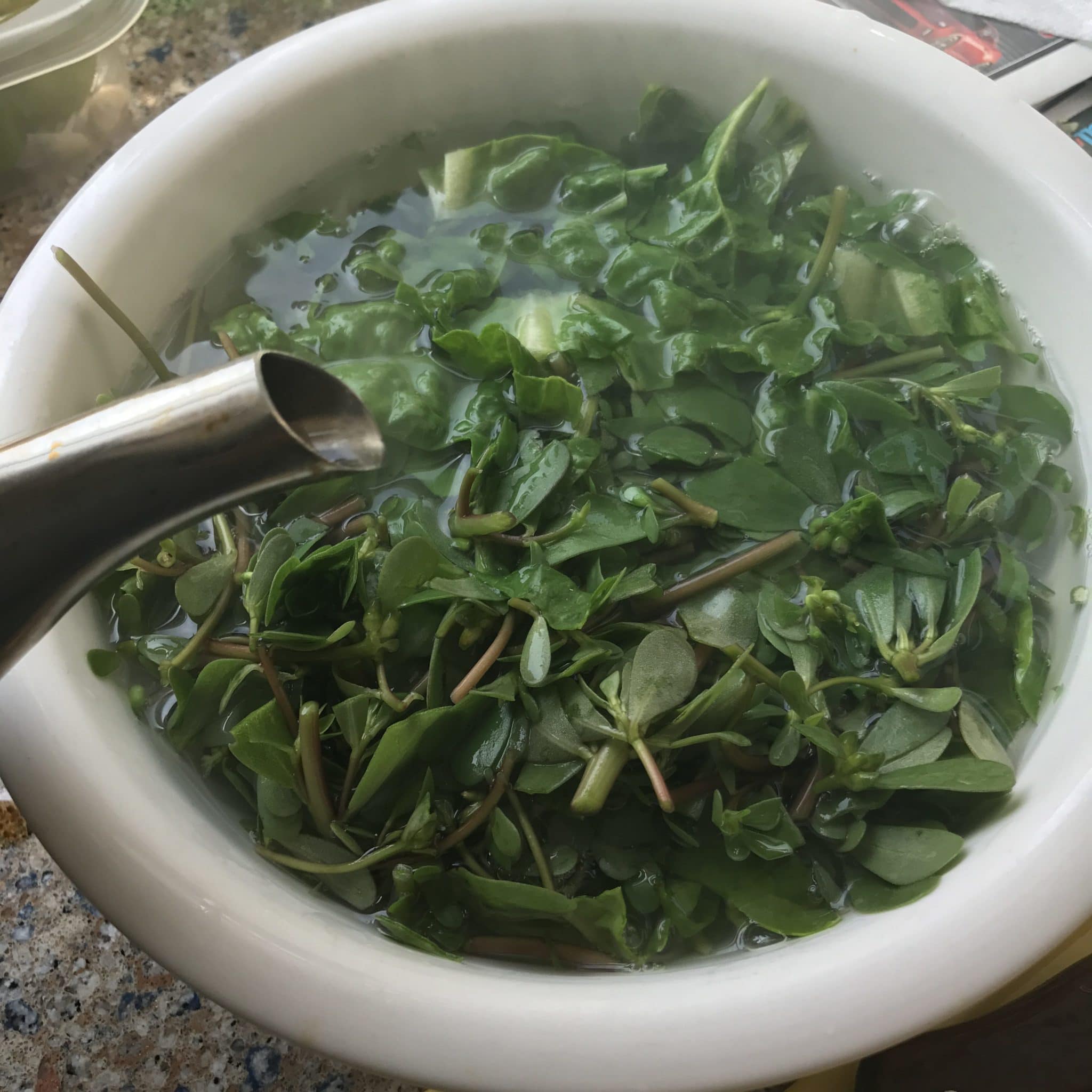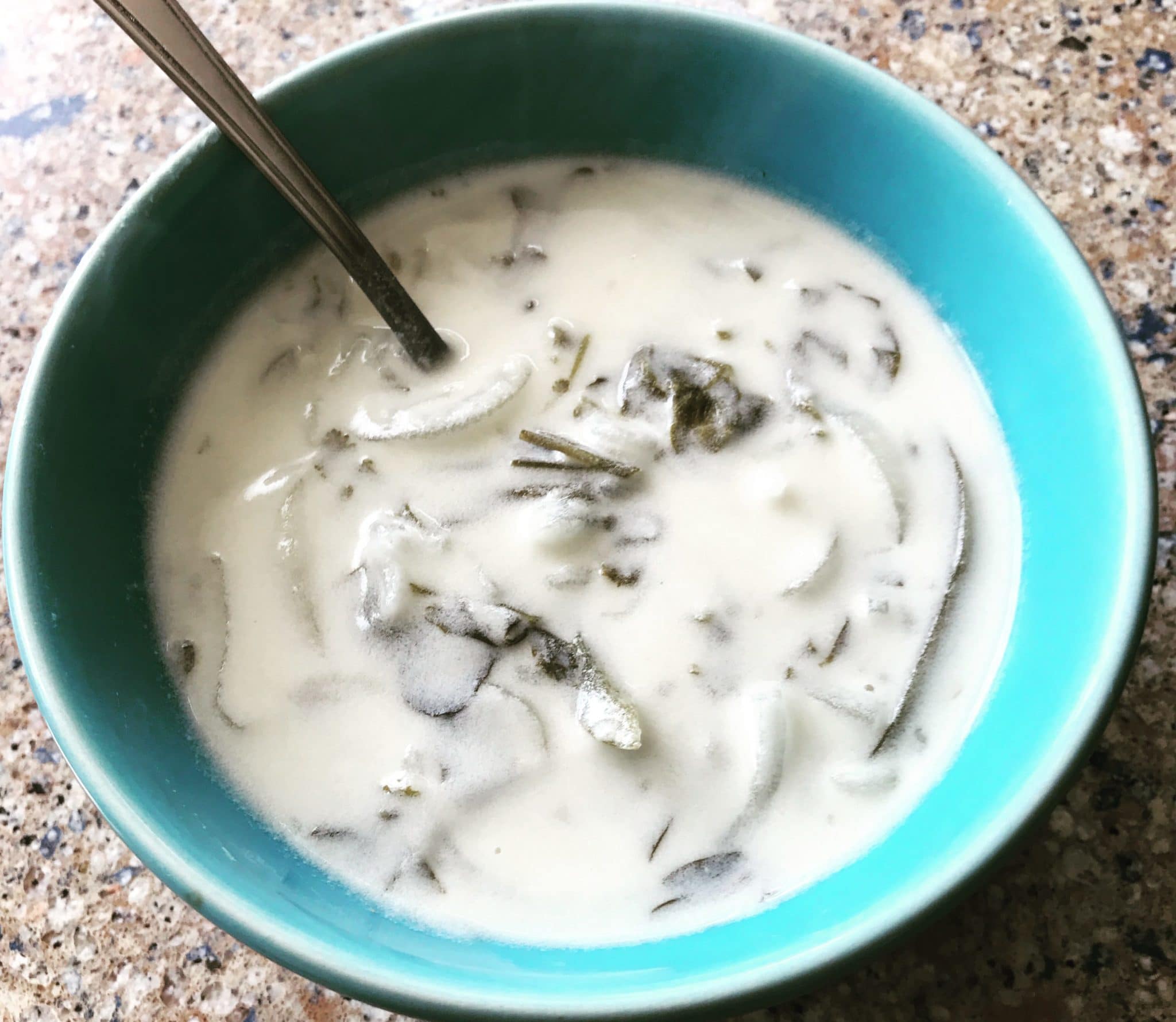 Purslane Dip Recipe
Purslane Dip can be compared to Spinach Dip, but a lot healthier. Instead of sour cream, we use healthy Home-Made Yogurt. Of course, if you don't want to make your own yogurt, plain Greek yogurt can be used. 
A word of caution, the Purslane will release a pinkish liquid into the dip, the longer it sits. Although this will not change the flavor of the dip, it will affect the appearance. For this reason, I don't recommend preparing Purslane Dip ahead of time. So go foraging for Purslane soon and give this recipe a try!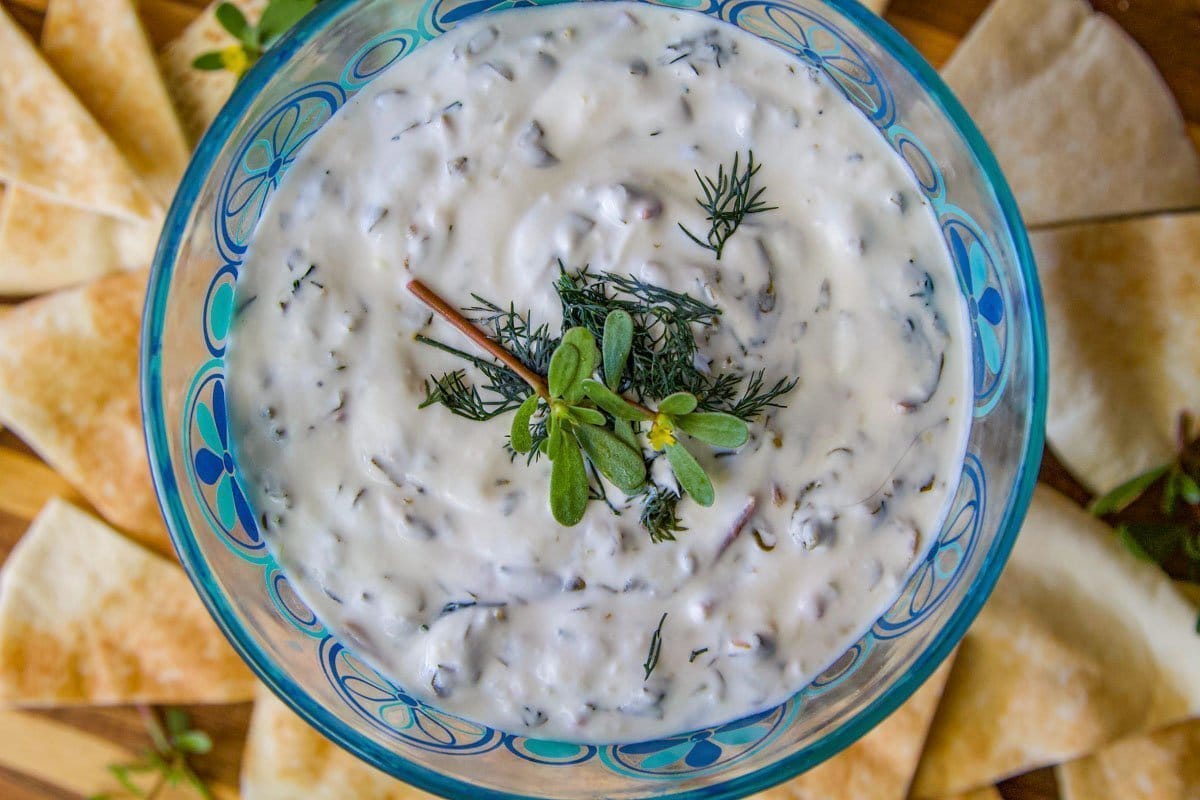 You may also enjoy the following recipes: Foraging for Food, Pickled Nasturtium Seeds, Spruce Tips Pesto, and Preserving Grape leaves.
Do you Pinterest? Please pin and share!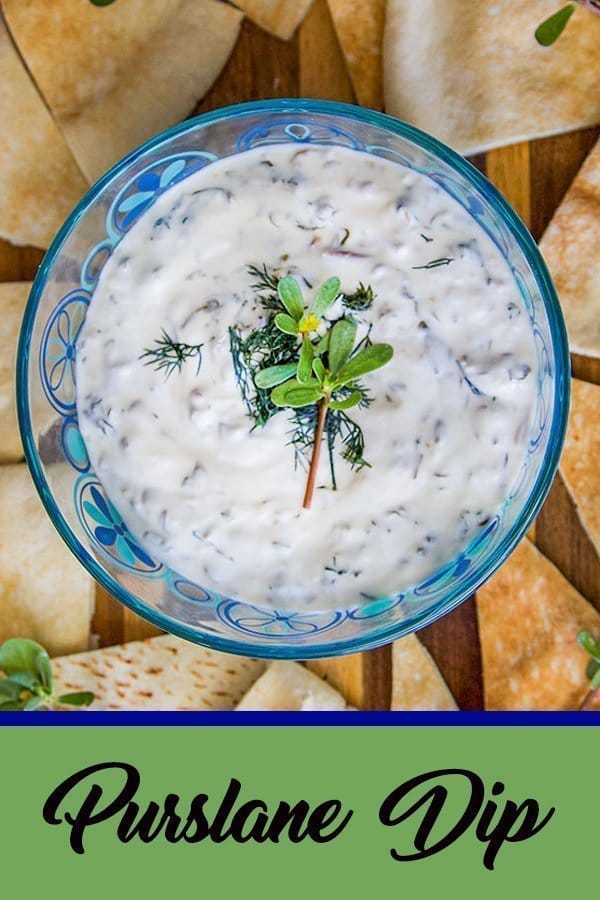 If you love this Purslane Recipes post, please give it a 5-star rating!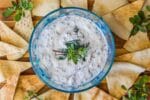 Purslane Recipes You Have to Try!
Creamy, garlicy, yogurt and purslane did. It's like spinach dip, but way healthier!
Course:
Appetizers, Side Dish
Ingredients
4

cups

purslane

chopped

2

cups

plain yogurt

3/4

tsp

salt

divided

1/4

cup

fresh dill

chopped

1

T

butter

melted

3

cloves

garlic

pressed
Instructions
Wash harvested purslane thoroughly and drain on paper towels.

Steam purslane for approximately five minutes, or until wilted.

Meanwhile, measure out two cups of yogurt and mix in salt and dill.

Squeeze out any excess water from the steamed purslane. Saute purslane in butter for a few minutes. Add garlic and saute for another minute.

Add purslane and garlic to the yogurt, mixing to combine. Refrigerate for at least an hour. Serve with pita chips, crackers or bread.
Recipe Notes
Recipe edited on 7/1/19
Nutrition Facts
Purslane Recipes You Have to Try!
Amount Per Serving
Calories 115
Calories from Fat 63
% Daily Value*
Fat 7g11%
Cholesterol 24mg8%
Sodium 516mg22%
Carbohydrates 8g3%
Protein 6g12%
* Percent Daily Values are based on a 2000 calorie diet.