Microwave Peanut Brittle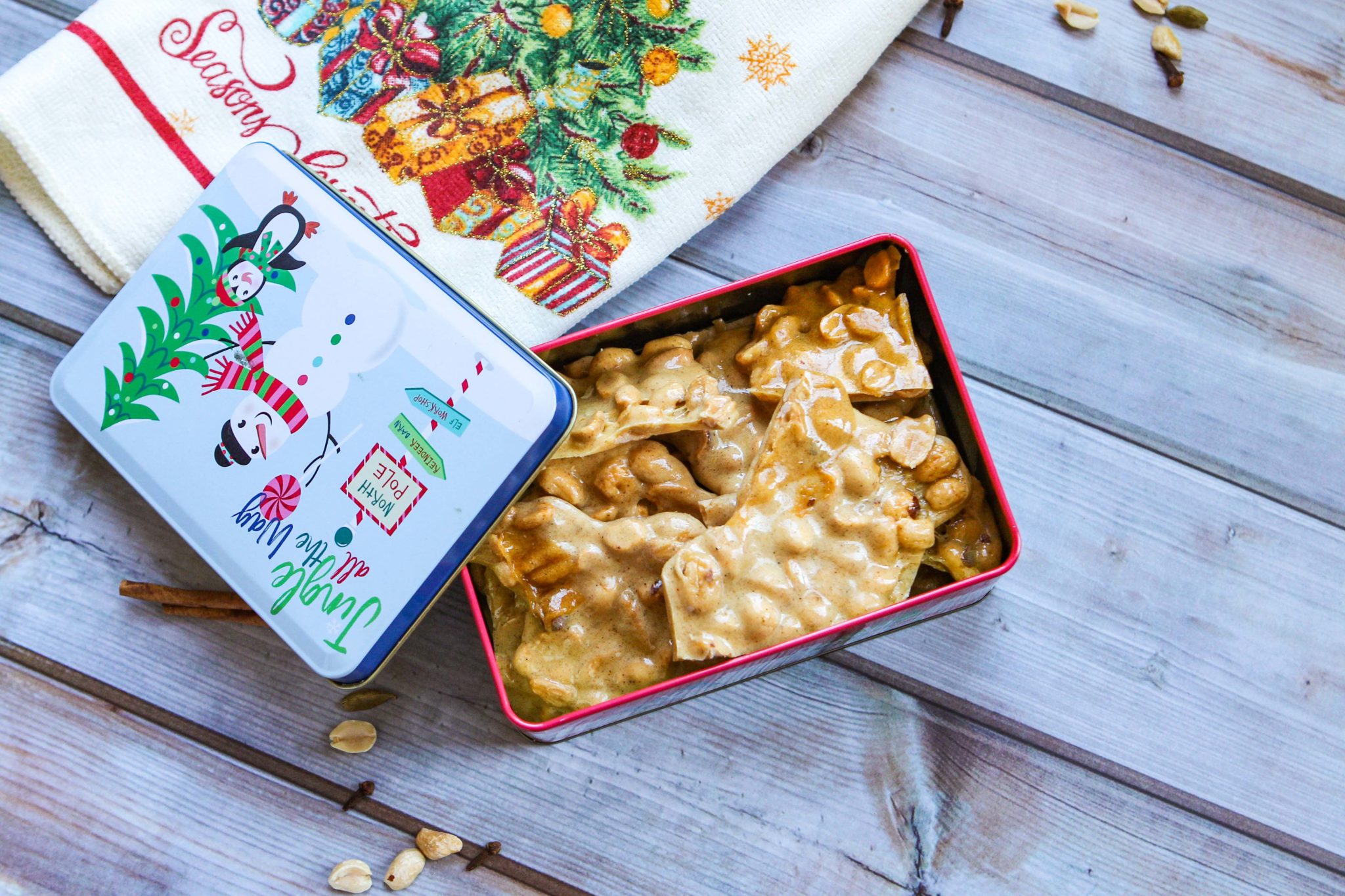 I think that Christmas and baking go hand in hand, don't you? This is especially true during the last few weeks before Christmas. It is then that my baking really kicks into high gear, while my gym attendance sharply declines. Besides baking traditional Assyrian cookies like kileche, I also enjoy making microwave peanut brittle. Last year, while making peanut brittle, I decided to add some gingerbread spices. Everyone seemed to love the Christmasy-twist. And just like that, a new recipe was born! Peanut brittle is great to give out to family and friends, especially during the holidays! If you don't like the flavor of gingerbread, you can simply omit them.
Making microwave peanut brittle
Please be advised that the wattage of your microwave does matter. Our family had the same old microwave for over 20 years; it was awesome and quite powerful. But alas, the day came when it suddenly died. We purchased a fancy new microwave, but sadly it's not as efficient as the old one we had. The new microwave used for this recipe is 1700 Watts (1.7 KW). Depending on your own microwave's wattage, the cooking time might need to be adjusted.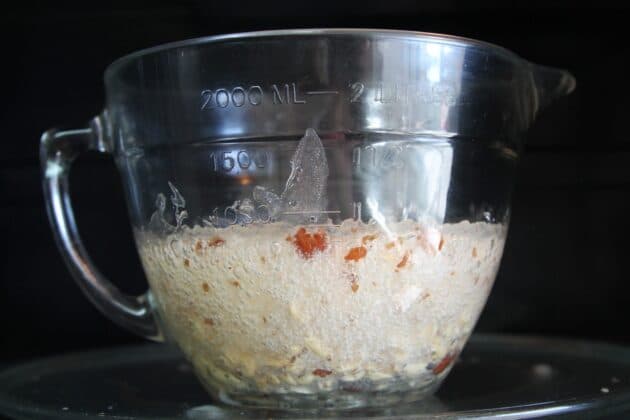 Required Tools
You should have everything you need to make this recipe. However, a large, two quart / 8 cup capacity measuring cup comes in handy for this recipe. I got mine from my wonderful friend, Becca, when she recently moved to Idaho. Becca remembered that I once commented that I liked her large measuring cup. Wasn't it sweet of her to save it for me? Now I get to think of her, and how much I miss her, every time I use the cup. You will also need a spatula to do the mixing and a cookie sheet to spread the mixture onto.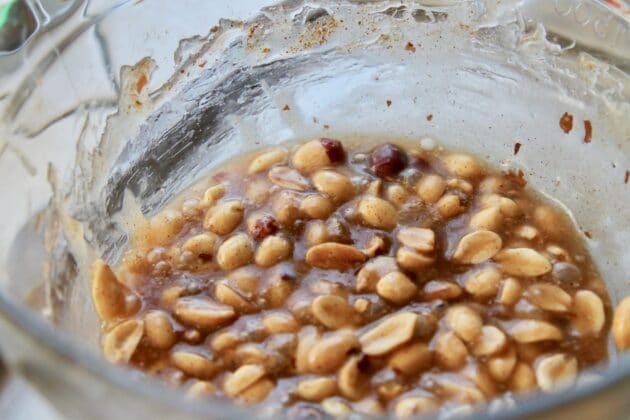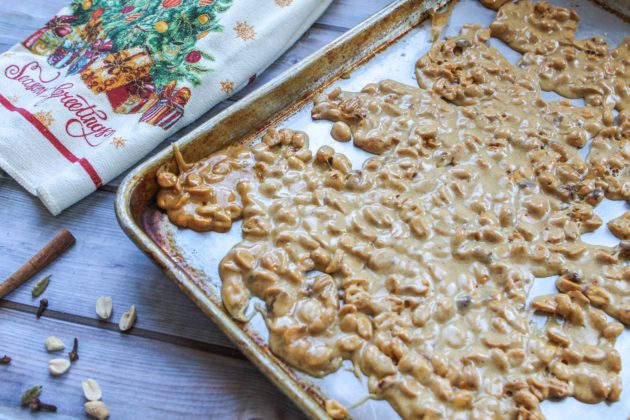 If you like nuts, check out the following recipes: Toffee Pecan Bars, Baklava, and Assyrian Holiday Cookies (Kileche)
Do you Pinterest? Please pin and share!
---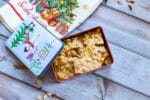 Microwave Peanut Brittle
Delicious microwave peanut brittle, with a Christmasy-spice blend.
Instructions
Before you start, place a metal cookie sheet in a 200 degree F. oven to warm.

Although this is a pretty easy recipe, it requires you to move fast, so all the ingredients should be measured out and easily accessible before you get started.

Mix corn syrup and sugar in a large glass bowl, or measuring cup, and microwave on high for two minutes.

Remove bowl from the oven and stir thoroughly. Microwave for two more minutes.

Stir in peanuts and microwave for three additional minutes.

Add half the butter, vanilla, and all the spices, except the baking soda. Stir to combine all the ingredients and microwave for two additional minutes. During this time, remove the warmed pan from the oven and butter with the reserved teaspoon of butter.

After two minutes have elapsed, sprinkle the baking soda over the peanut mixture. Mix vigorously, until the mixture becomes lighter in color and foamy.

Quickly pour out the mixture over the warmed pan. Spread by tilting the pan back and forth. Avoid spreading with a spatula, as this will pop all the tiny bubbles that make the brittle airy and light.

Cool completely before breaking into pieces. Enjoy!
---
---