Sometimes I share recipes that are a little too "ethnic" for the average person. Or perhaps, they have ingredients that are not easy to come by. Luckily, this isn't one of those recipes. Most people have had some version of meatball soup. This just happens to be the Assyrian version; extra hearty, and rich in flavor. This is one of those versatile recipes that anyone will enjoy. In fact, if you don't tell your company that it's an Assyrian recipe, they will never suspect it.
Assyrian Meatball Soup (Chipteh/Kipteh)
Whether it's Italian wedding soup, or Mexican albondigas soup, the idea is the same. These soups all start with ground meat, mixed with herbs, spices, and perhaps rice. The meatballs are then cooked in a tomato-based soup. Sometimes a little too watered down for my taste, but not so with this soup! The rice in this soup makes it hearty enough to serve as an entree, which is how Assyrians serve it. If you have some fresh basil on hand, by all means, toss them in!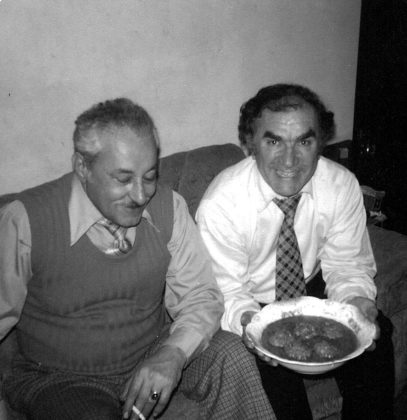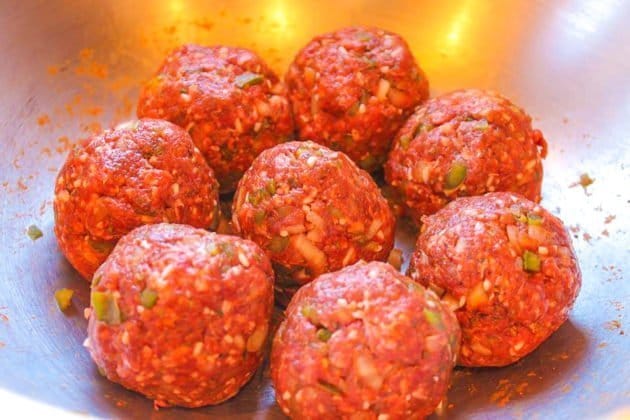 Meatball Soup Ingredient Ideas
Sometimes the meatballs are formed around a boiled egg, packing even more flavor, and protein. When mom prepared this soup, a few of the meatballs would have boiled eggs inside. Those were reserved for my dad. They were his favorite, so we were not allowed to touch those! Now I can make my own, thank you very much!
Another variation is with the grain used. Although my mom always prepared her Chipteh with rice, some use bulgur instead, my grandmother included. If you choose to use this healthier option, you can skip the soaking step in the recipe, as bulgur is already parboiled. Bulgur comes in four grinds: #1 fine, #2 medium, #3 coarse and #4 extra coarse. #2 should be a good option for this recipe.
Want to make this soup even healthier? You can replace the beef used to make the meatballs with other healthier options like bison burger, game meat (if you have it, I know not everyone is married to a hunter),  or ground turkey.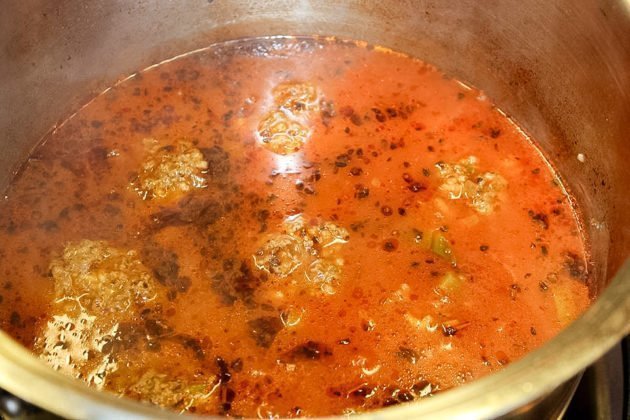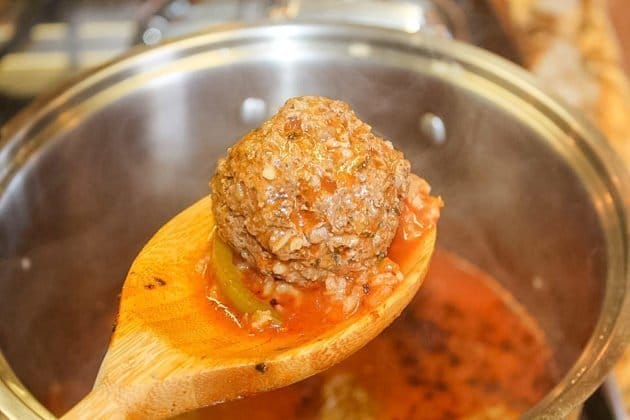 You may also enjoy the following recipes: Bamya (Okra Stew), Potato Chop, Booshala (Creamy Yogurt Soup), Masheh (Bean Stew), and Aadas (Lentil Soup).
Don't forget to check out my  Classic Middle Eastern Food Combinations.
Do you Pinterest? Please pin and share!
---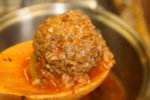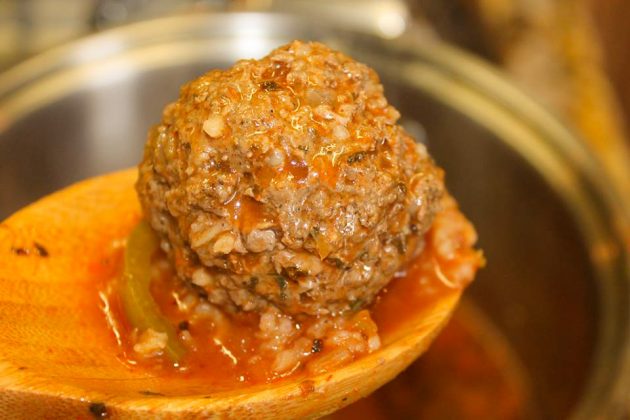 Assyrian Meatball Soup (Chipteh)
Delicious and hearty Assyrian meatball soup.
Course:
Main Course, Soup
Ingredients
Meatballs:
1/2

cup

jasmine rice

1

lb.

ground beef

1

small onion

minced

1/2

green pepper

minced

1

T.

dried basil

1

T.

paprika

1

tsp.

salt

1

tsp.

curry powder

1

tsp.

black pepper

1

tsp.

allspice
Soup:
2

T.

vegetable oil

1

small onion

diced

1/2

small green pepper

1" strips

1

T.

paprika

6

oz.

can tomato paste

1

T.

dried basil

1

tsp.

salt
Instructions
Meatballs:
Pour 2 cups of water over the rice and allow to soak for 30 minutes.

Mix the remaining meatball ingredients in a large bowl.

Rub the soaked rice between your hands to break it up. This will make it easier to cook inside of the meatballs.

Remove 1/4 cup of rice, and add to the meatball mixture. Set the remaining rice and liquid aside to use in the soup. Knead the meatball mixture with your hands. Form eight meatballs and set aside.
Soup:
Add oil, onion, green pepper and paprika to a 5 qt. Dutch oven. Fry the onion and green pepper over medium heat until soft.

Add tomato paste, the remaining rice, and the water it has been soaking in. Add an additional four cups of water, basil, and salt. Stir to combine and bring to a boil.

Carefully drop the meatballs into the soup. Cover and cook, over low heat, for 30 minutes, or until the rice inside the meatballs are fully cooked.
Nutrition Facts
Assyrian Meatball Soup (Chipteh)
Amount Per Serving
Calories 325
Calories from Fat 117
% Daily Value*
Total Fat 13g 20%
Cholesterol 47mg 16%
Sodium 886mg 37%
Total Carbohydrates 31g 10%
Protein 25g 50%
* Percent Daily Values are based on a 2000 calorie diet.