I've had a lot of requests for a good falafel recipe, so I'm finally sharing my favorite falafel recipe with you! Yes, it's even better than the one I shared in my Mom's Authentic Assyrian Recipes cookbook. This version takes a little planning to soak the beans overnight, but the results are so worth it!
Chickpeas VS. Garbanzo Beans
As any true falafel-lover knows, falafels are made with a mixture of garbanzo beans or chickpeas, fresh herbs, and plenty of spices. This paste is then formed into falafel balls and deep-fried until crispy and brown on the outside, and tender on the inside.
You might be wondering what the difference is between chickpeas or garbanzo beans. Here's the answer, not a thing! The names are pretty interchangeable. However, "garbanzo" is technically the Spanish name.
Chickpeas are a healthy option for anyone living a vegetarian lifestyle. After all, there's a reason why in the Middle East, chickpeas are used in so many recipes. One of my favorite recipes using chickpeas is chickpea rice.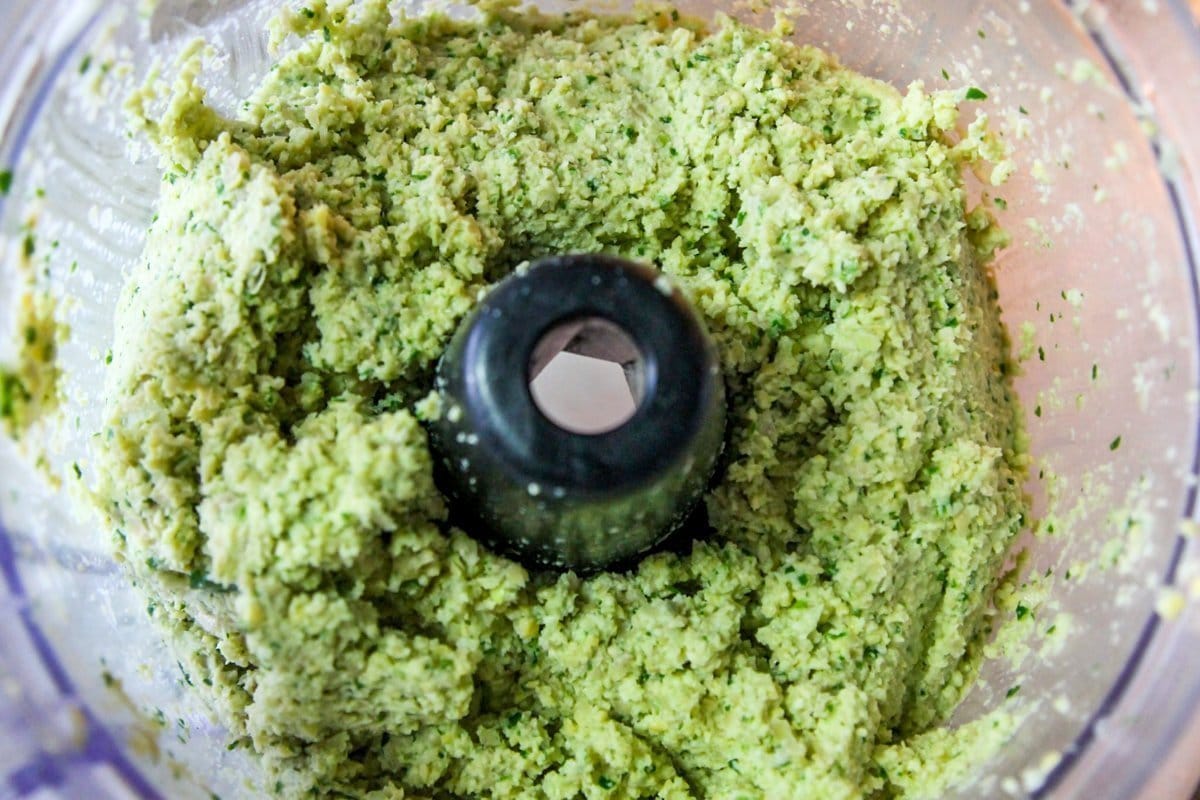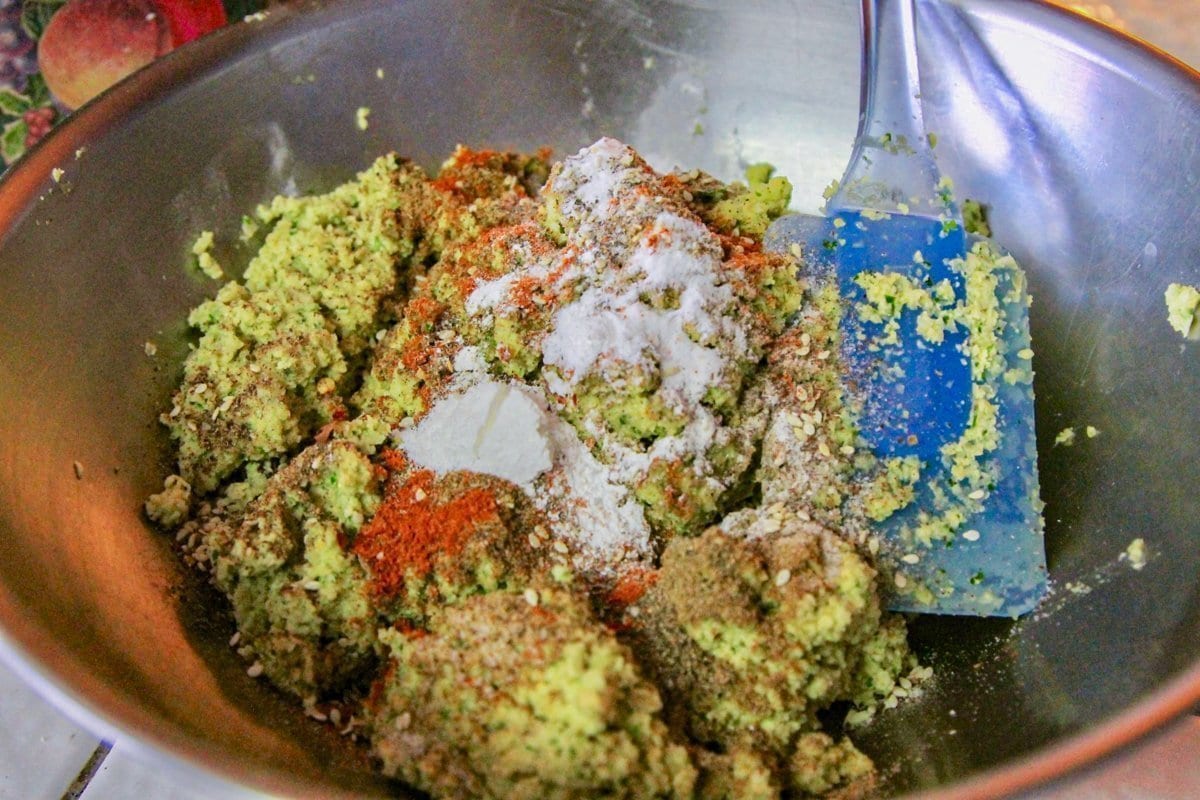 Tools For Making Falafel
You'll be happy to know that you won't need to break the bank to buy pricey tools to make restaurant-quality falafel. There is, however, an awesome scoop that I highly recommend.
Not only will the scoop help you make perfectly shaped falafel balls, but they will also be uniform in shape and size, and therefore cook evenly. Not to mention, the tool fun to use! However, if you prefer, you can shape them by hand. I won't hold it against you. Learn how to use the falafel tool here.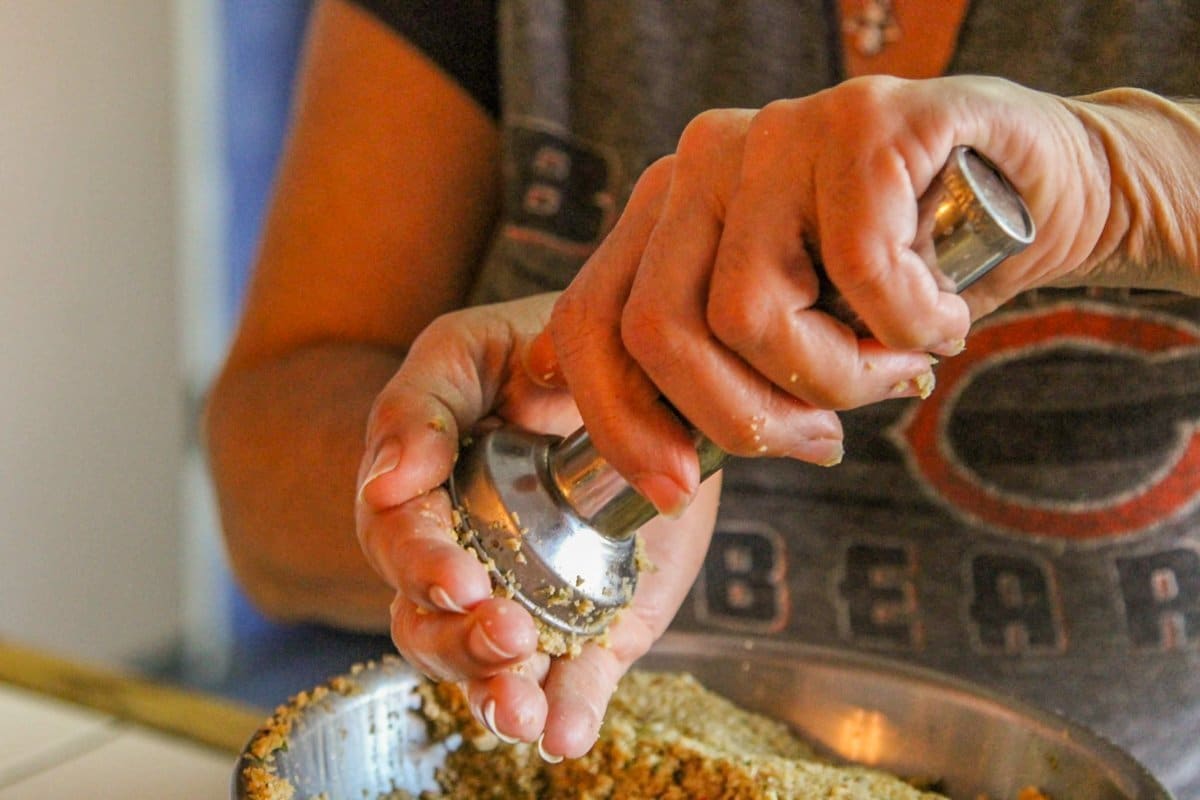 Special Ingredients, Toppings, and Sides
As previously mentioned, the main ingredient in falafels is chickpeas. Occasionally you'll come across a recipe that calls for a combination of chickpeas and fava beans.
Most of the spices used can be found at a local supermarket, with an exception of za'atar. You can find my recipe for Za'atar here.
As far as toppings and sides go, make sure to check out my following recipes: Tahini Sauce, Pita Bread, Pickled Turnips, and Tabouli. 
As always, don't forget to share with your friends! In my case, my friend, Sheila. Sheila came over to learn how to make falafel. I had already taught her how to make pita bread, so now she's set! Cooking with friends is always more fun, don't you think?
Do you Pinterest? Do a girl a favor by pinning and sharing the recipe!
IF YOU LOVE THIS RECIPE, PLEASE GIVE IT 5 STARS!
Falafel | Authentic Middle Eastern Recipe
Tasty Home-Made Falafel are super easy to make and way better than any restaurant falafels!
Course:
Appetizers, Main Dish
Cuisine:
Assyrian, Middle Eastern
Servings
:
36
pieces (approximate)
Ingredients
1

16 oz bag

dry chick peas

(soaked for 24 hours)

1

medium

onion

diced

4

cloves

garlic

diced

1/3

cup

parsley

chopped

1/3

cup

cilantro

chopped

1

serrano pepper

diced (optional)

1/4

cup

water

(if needed)

1-1/2

tsp.

cumin powder

1-1/2

tsp.

coriander powder

1-1/2

tsp.

crushed red pepper

2

tsp.

salt

2

T.

za'atar spice mix

1

tsp.

black pepper

1/2

tsp.

cayenne pepper

1

tsp.

baking powder

1

tsp.

baking soda

1/4

cup

flour
Other
vegetable oil

(for frying)
Instructions
Rinse the dry chickpeas with water, then add to a large enough bowl to allow for expansion. Cover with plenty of water so that the chickpeas will still be fully immersed as they will more than doubled in mass. Soak for 24 hours, or until softened. You can use canned chickpeas if you're in a pinch, but between the two, the dry chickpeas will definitely give you better results!

Drain chickpeas and add to a food processor. Depending on your food processors capacity, you might have to do this in two batches.

Add the onion, garlic, parsley, cilantro, and serrano to the food processor. Pulse the chickpea and onion/herb mixture until the ingredients are reduced to fine crumbles.

Add water, a little at a time, until the mixture comes together. Scrape down the sides as necessary.

Add the mixture to a large bowl and sprinkle with the remaining ingredients. Mix thoroughly with your hands. Test to see if the mixture holds together by pressing into a small disc or ball.

If the mixture falls apart, add additional flour, one tablespoon a time until it holds together. Fry one falafel in 350-degree oil until brown and crisp.

Taste to see if adjustments need to be made to the seasoning.

Cover mixture and allow to rest for one to two hours, to develop the flavors. If you are in a hurry, you can skip this step.

Use a falafel scoop to form falafel into patties, or shape by hand. My mixture yielded 36 falafel, but you might get more or less, depending on the size of your falafel.

Fry in 350-degree vegetable oil for a few minutes, or until a dark, golden color is achieved. Drain falafel on paper towels.

Serve hot with pita bread, sliced vegetables, and tahini sauce. Or do what I did, and stuff the falafel in a pita pocket with tabouli, and a drizzle of tahini sauce!
Recipe Notes
Nutrition values are for falafel before they're fried. 
Nutrition Facts
Falafel | Authentic Middle Eastern Recipe
Amount Per Serving (1 falafel)
Calories 16
% Daily Value*
Fat 0g0%
Cholesterol 0mg0%
Sodium 207mg9%
Carbohydrates 4g1%
Protein 1g2%
* Percent Daily Values are based on a 2000 calorie diet.