In this post I'm going to share everything you need to know about building your own easy charcuterie board. We'll talk about how to pick the perfect combination of cheeses, meats (time to brush up on your salami rose making skills) and all the other necessary ingredients. This ain't your momma's simple cheese platter!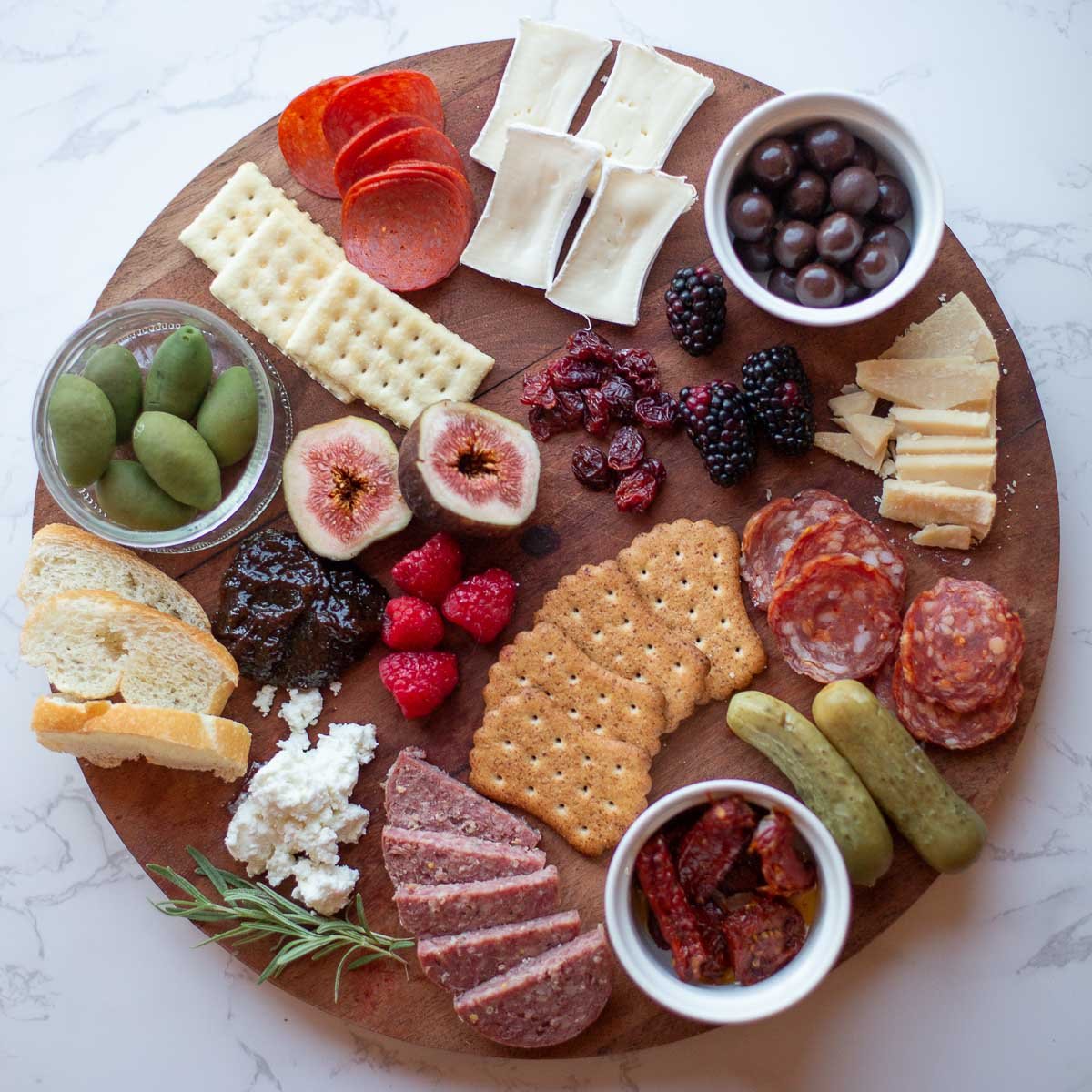 I am a shameless snack-addict and the charcuterie board is, unquestionably, the king of all snacks. Although eating a whole cheese platter by yourself is generally frowned upon (rude) they make the perfect snack tray for any event because there's a little something for everyone.
Jump to:
🧐 What is a charcuterie board?
A charcuterie board is a platter of cheeses, meats, and other various ingredients such as dried fruits and jams. Charcuterie boards are often served as appetizers in restaurants or at parties, and are as tasty as they are easy to make. The only tools you need are a simple cheese platter and, optionally, a few ramekins.
🍱 What do you typically put on a charcuterie board?
I firmly believe that the key to the perfect simple charcuterie board is the perfect balance of salty and sweet elements, as well as a variety of textures. Charcuterie boards typically feature various cheeses, meats, crackers, fruits, seeds, nuts, and spreads such as honey and jams. The more possible combinations the better!
🧀 First things first: the cheese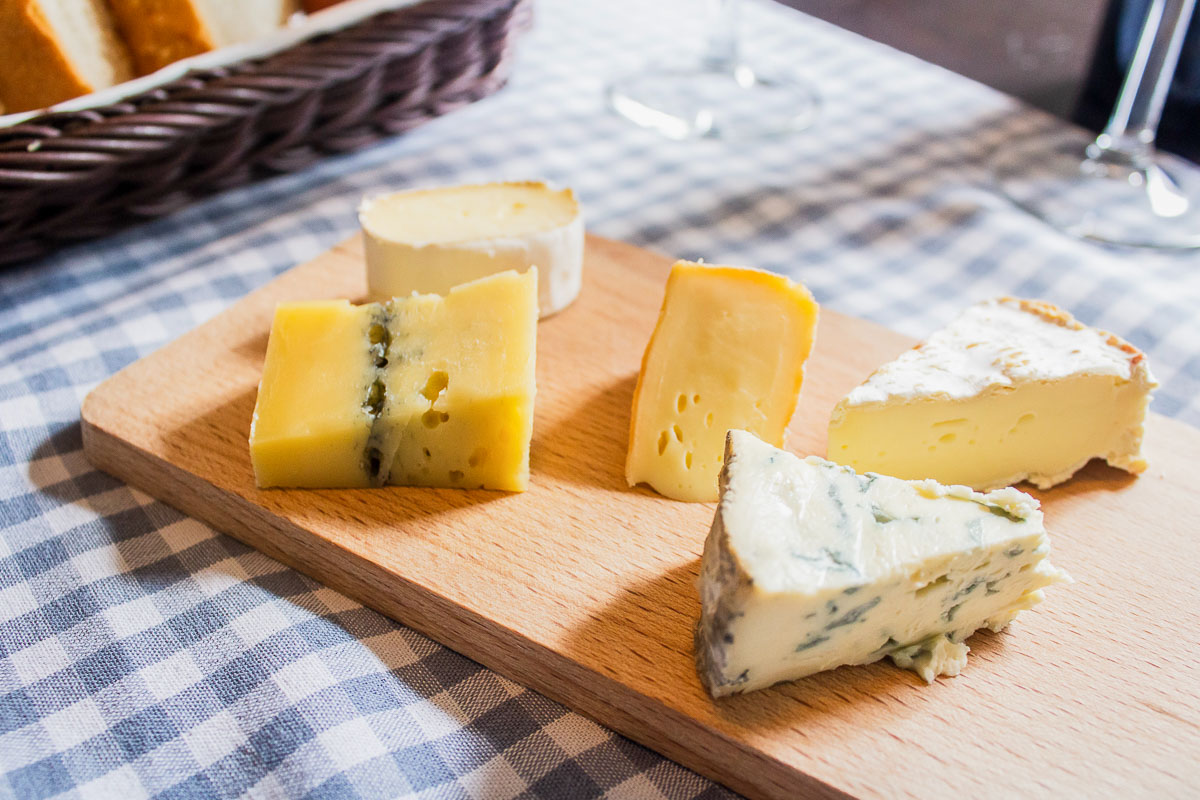 The most obvious part of any charcuterie board is the cheese, of course! I recommend including cheeses with a variety of textures and flavors. I used goat cheese, brie, and an aged gouda on my board, but the possibilities are endless. If you're unsure which cheeses you want to use, I suggest picking one cheese from at least 3 of these categories:
Soft cheeses: Brie, ricotta, camembert, burrata
Semi-soft cheeses: Gouda, havarti, edam, muenster
Firm cheeses: Cheddar, colby jack, fontina, manchego, gruyere
Hard cheeses: Asiago, Romano, aged gouda, parmesan
Crumbly cheeses: Goat cheese, feta, blue cheese, roquefort
I try to include cheeses that not only have varying textures but flavor profiles as well. For example, the aged gouda I used was nutty and sweet, so I paired it with the brie which was mild and buttery, and the goat cheese which was tart and earthy. Mixing & matching is more fun when each cheese offers something different.
🥩 Some great meat options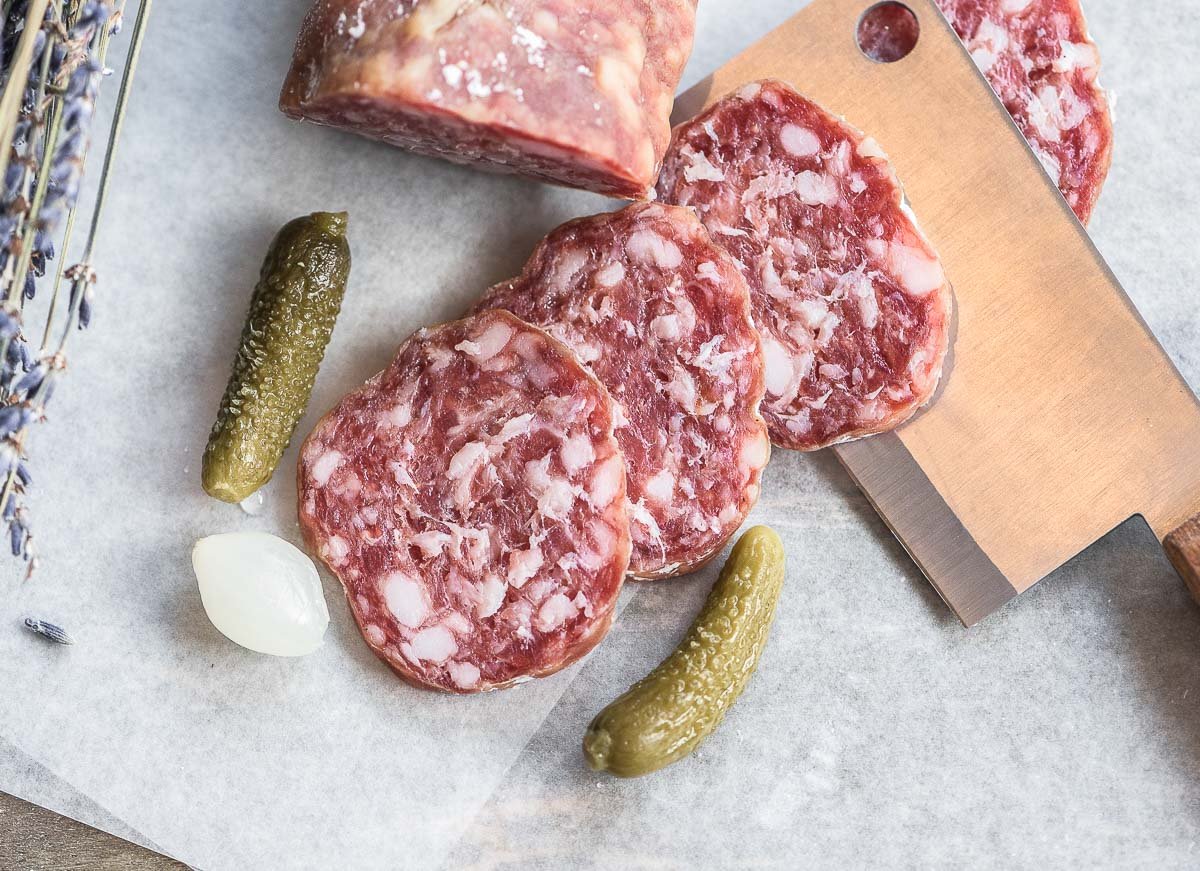 Cured meats are a great way to enhance your easy charcuterie board. For my board I used turkey pepperoni, Calabrese salami, and beef summer sausage. I like to include an equal amount of meat and cheese options, but you can use as many or as few as you want:
Sliced meats: Prosciutto, pepperoni, salami, ham, soppressata
Semi-dried sausage: Summer sausage, mortadella, landjaeger
Other meats: Pancetta, bacon, smoked salmon
I had the same approach here as I did with the cheeses; each meat has something unique to contribute. The Calabrese offers spice, the turkey pepperoni offers something a little more lean, and the summer sausage offers a beautiful smokey flavor.
🍇 Somethin' sweet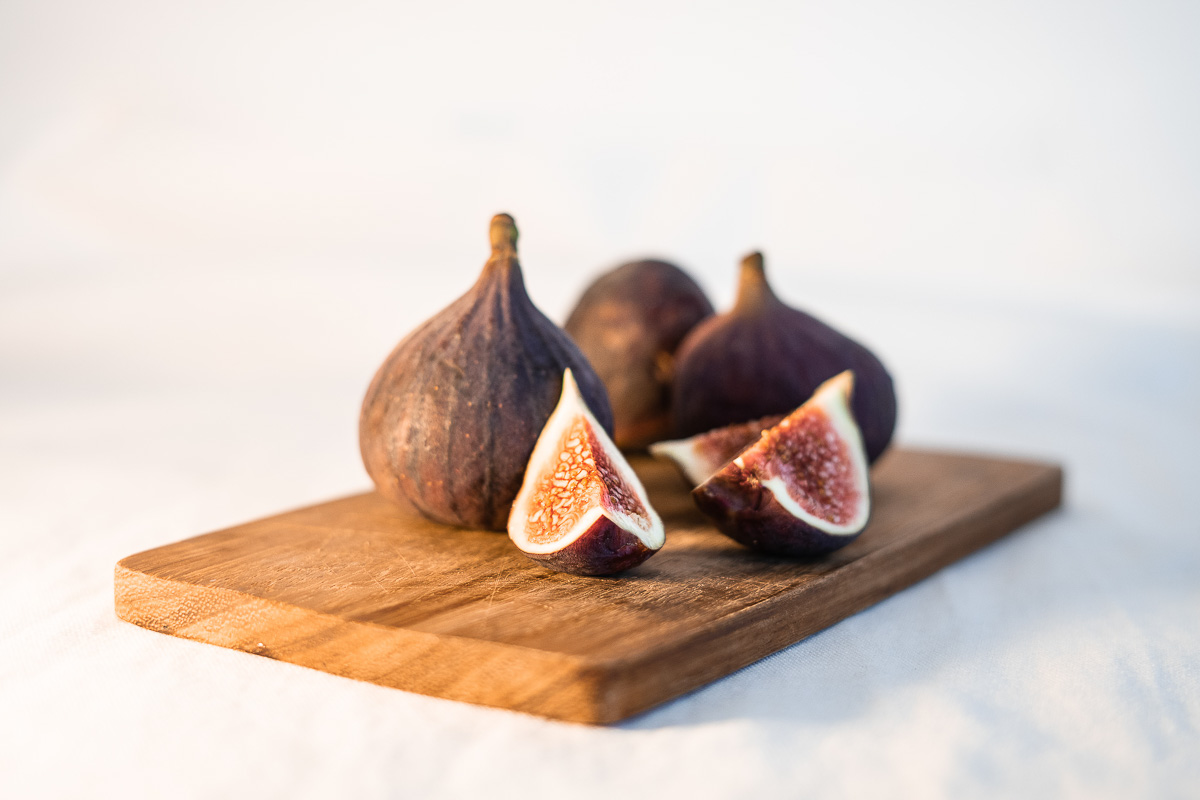 An often overlooked but equally important part of any charcuterie board is the selection of sweet treats. Some of these pair well with the meats and cheeses, while others act as palate cleansers. I used a selection of both fresh and dried fruits, as well as come chocolate covered pomegranate seeds. You can experiment with:
Fresh fruits: Grapes, apple slices, pears, figs, berries, kiwi, melon, pomegranate, cherries, peaches
Dried fruit: Apricots, mango, cranberries, banana chips, pineapple chips
Other sweets: Chocolate covered fruits & nuts, sweet gherkins, praline pecans, membrillo, yogurt covered pretzels
🥒 And somethin' savory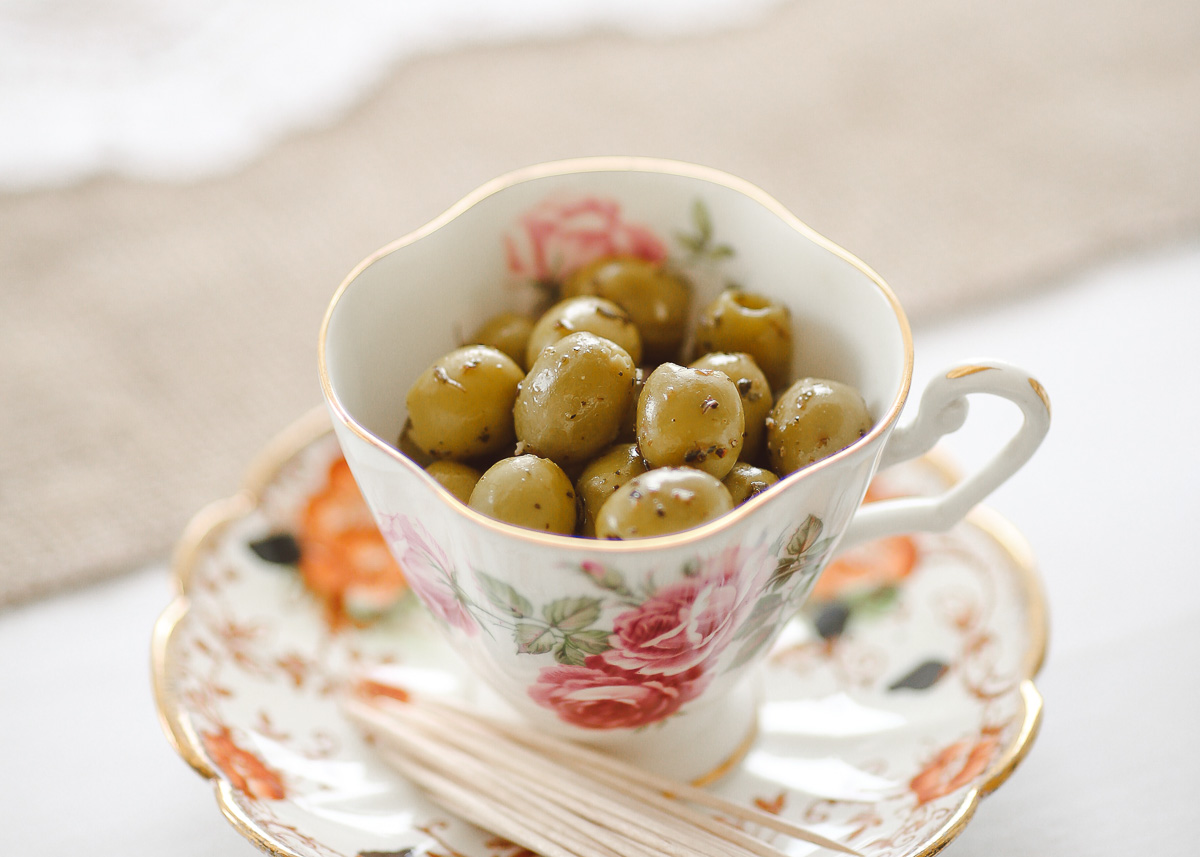 This is my favorite part (other than the cheese, of course). Olives are an absolute must in my book, and pickles are a close second, although I was fresh out this time around. I typically don't add seeds or nuts, but they can make a great addition too! Here are some more ideas:
Pickles: Kosher baby dills, pickled carrots, pickled onions, banana peppers
Olives: Stuffed olives, kalamata, black olives, Castelvetrano, Cerignola olives (my favorite!)
Seeds & nuts: Sunflower seeds, pumpkin seeds, pistachios, walnuts, cashews, almonds, and healthy nut clusters!
Vegetables: Sun-dried tomatoes, cucumbers, bell peppers, edamame... get creative!
🍯 Don't forget the spreads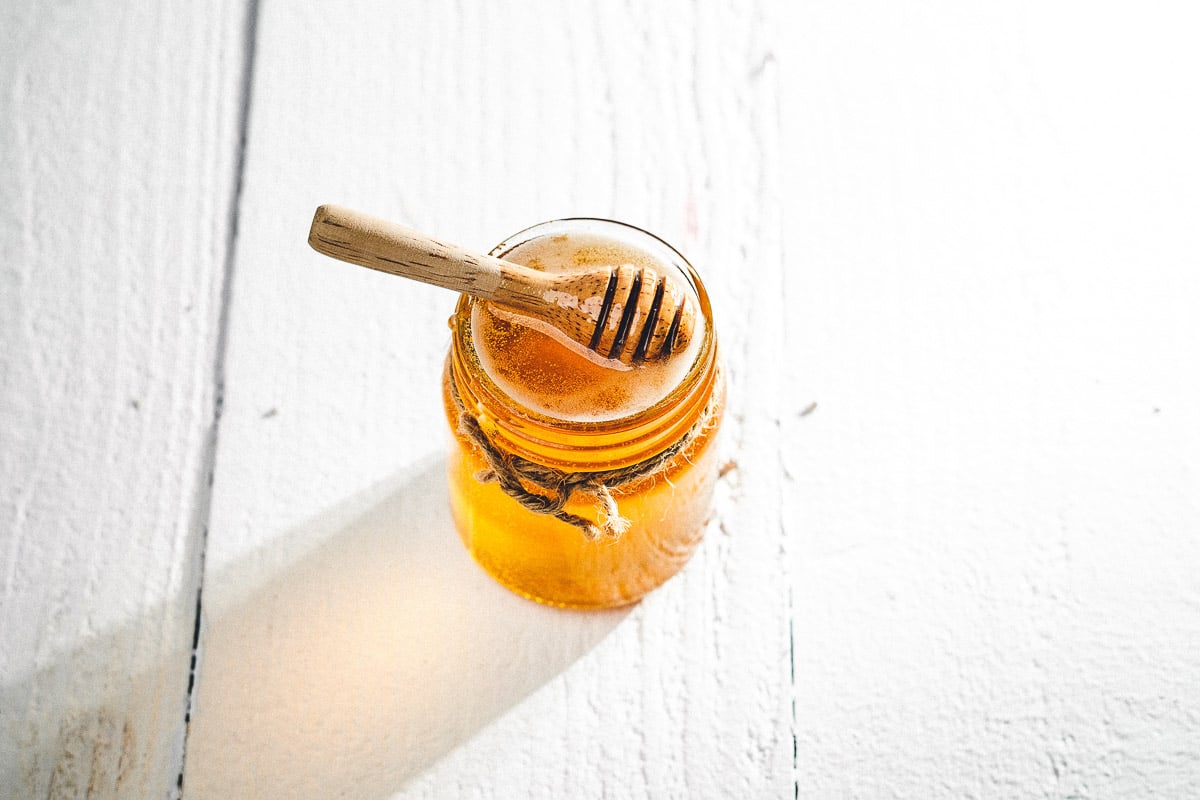 Spreads are a great way to add some additional flavor, texture, and color to your easy charcuterie board. I used a honey fig spread on mine, and if I had had some more time I would have also made a sun-dried tomato cream cheese spread, which is one of my favorites. There are so many fun spreads you can include:
Sweet spreads: Jam, honey, marmalade, caramel dip, peach preserves, brie brûlée (a must-try!)
Savory spreads: Olive oil, hummus, mustard, smoked salmon dip, pesto, olive tapenade, and pimento cheese spread.
🥐 And, of course, crackers & bread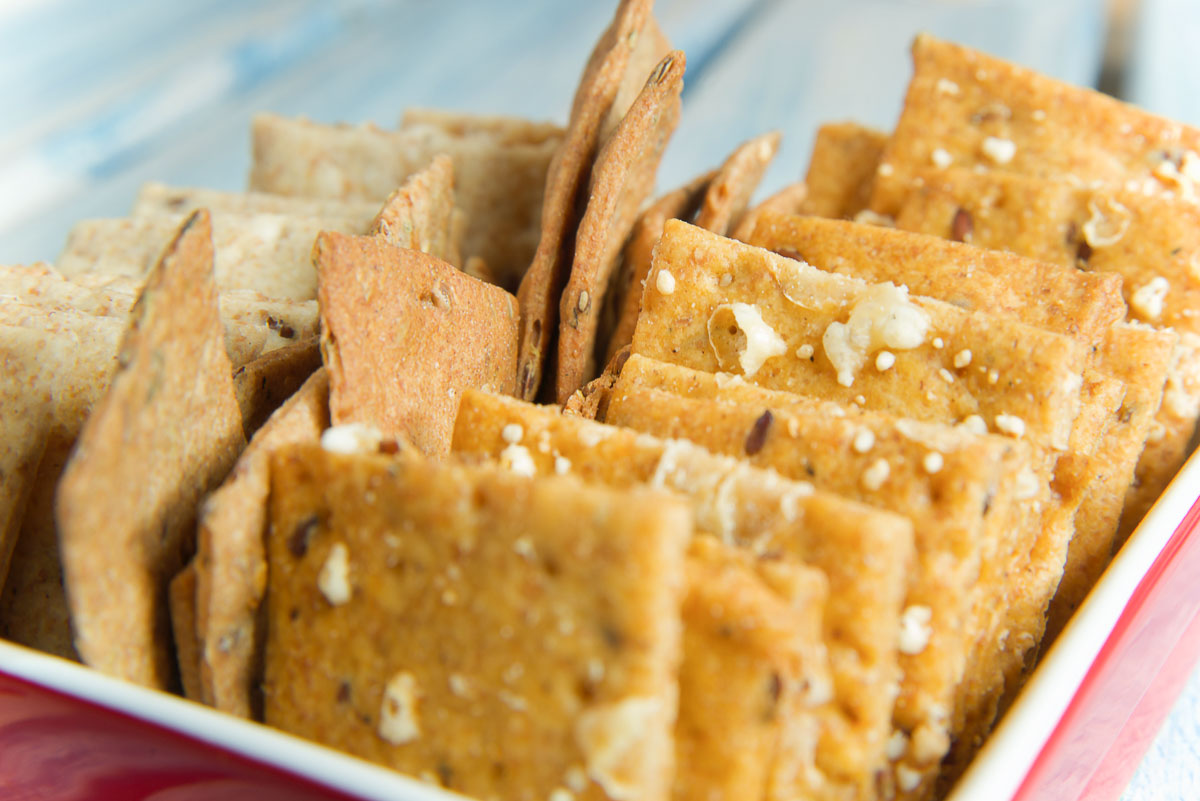 What good would all those spreads and toppings be without something to pile them onto? This time around I stuck with a variety pack of crackers and a baguette I bought at the farmers market, but it seems like every time I make a charcuterie board I use something different. I recommend trying:
Crackers: Multigrain crackers, water crackers, and pretzels.
Bread: Baguettes, croissants, crostini, crunchy Italian bread sticks, and flatbread.
Gluten-free options: Nut thins, and multi-seed crackers.
Oh, and if you can find the fig and olive crisps at Trader Joe's, you absolutely must try them (especially with a bit of fig jam and some goat cheese on top). Incredible!
🥑 Other ingredients to consider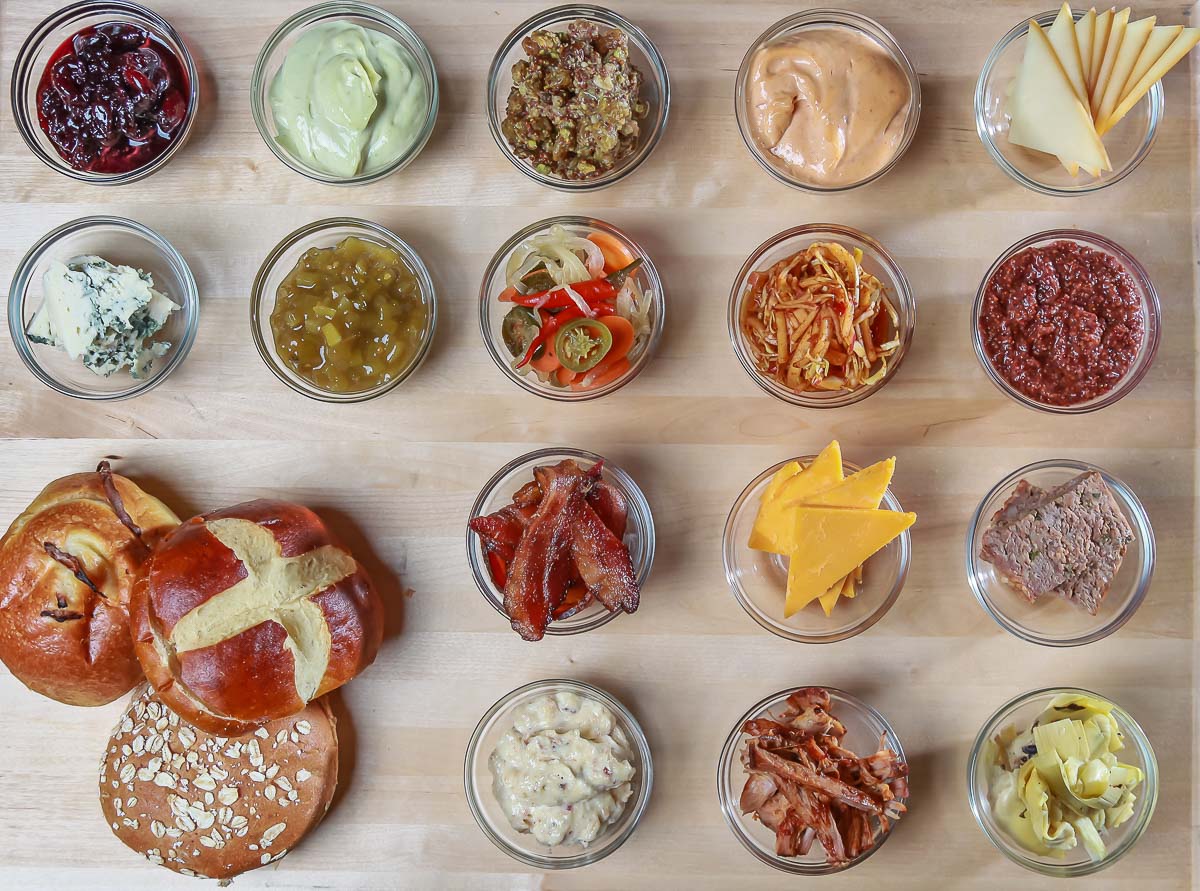 One of the things I love most about making charcuterie boards is that there are no rules! I've mentioned some of the most tried and true ingredients in this post, but we've only skimmed the surface. If you'd like to branch out beyond what I've suggested, I encourage it! That being said, here are a few more possible ingredients you might want to play with:
More possible ingredients: Hardboiled eggs, deviled eggs, avocado slices, pâté, popcorn, candy, fondue, yogurt, trail mix, chips, cookies, and potato salad.
Possible garnishes: Fresh herbs such as basil, oregano, rosemary, thyme, lavender, truffle shavings, and lemon zest.
🤷🏻‍♀️ FAQs
What do you need for a basic charcuterie board?
The most common components of a charcuterie board are typically various cheeses, cured meats, fresh and dried fruits, crackers, breads, pickles, olives, seeds, nuts, jams, dips, and fresh vegetables. One of the things I love most about charcuterie boards is that the possibilities are endless as far as ingredients go, and really any kinds of finger foods will do.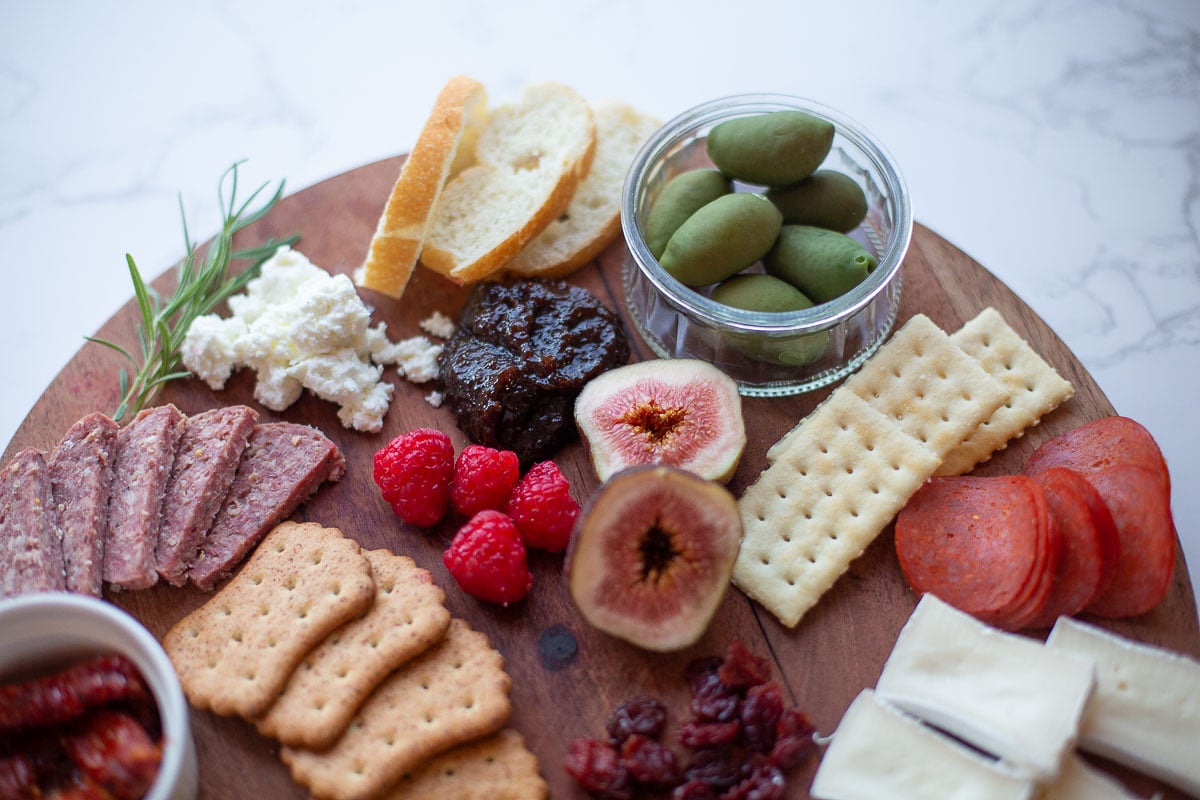 Does a charcuterie board have to have meat?
Meat is one of the more common charcuterie board components, but it is by no means required! If you're not a meat-eater there are still so many finger foods you can incorporate into your charcuterie board such as fresh & dried fruit, nuts, seeds, olives, pickles, fresh vegetables, dips, jams, crackers, breads, chocolates, etc.
Can I prepare a charcuterie board ahead of time?
You can assemble your charcuterie board a few hours before you plan to serve it. To keep it fresh, cover it in plastic wrap and leave it in the fridge. I wouldn't recommend leaving the crackers in the fridge because they can get soggy or stale, so those should be added just before serving.

You can also keep your charcuterie board fresh after serving by filling a Tupperware or tray with ice and setting the board on top to keep it cool.
👩🏻‍🍳 Pro Tips
Some cheese snobs will tell you that cheese is most flavorful at room temperature, so you may want to allow your charcuterie board to sit out for 30 minutes before serving. Personally, I prefer my cheese straight out of the fridge, but it's up to you.
If you're feeling overwhelmed you may want to consider sticking with a specific theme. Is this for a Halloween party? Then try incorporating more candies and sweets. Is this going to be shared with friends over wine? Then try choosing cheeses and fruits that will pair with the wine. The occasion may provide some direction for when you're choosing your ingredients.
When convenient, I try to stick to my "rule of threes"; three kinds of cheese, three types of meat, three savories, three sweets, three spreads, and three kinds of crackers. I try not to include too many items from any category because it can throw off the balance of the board.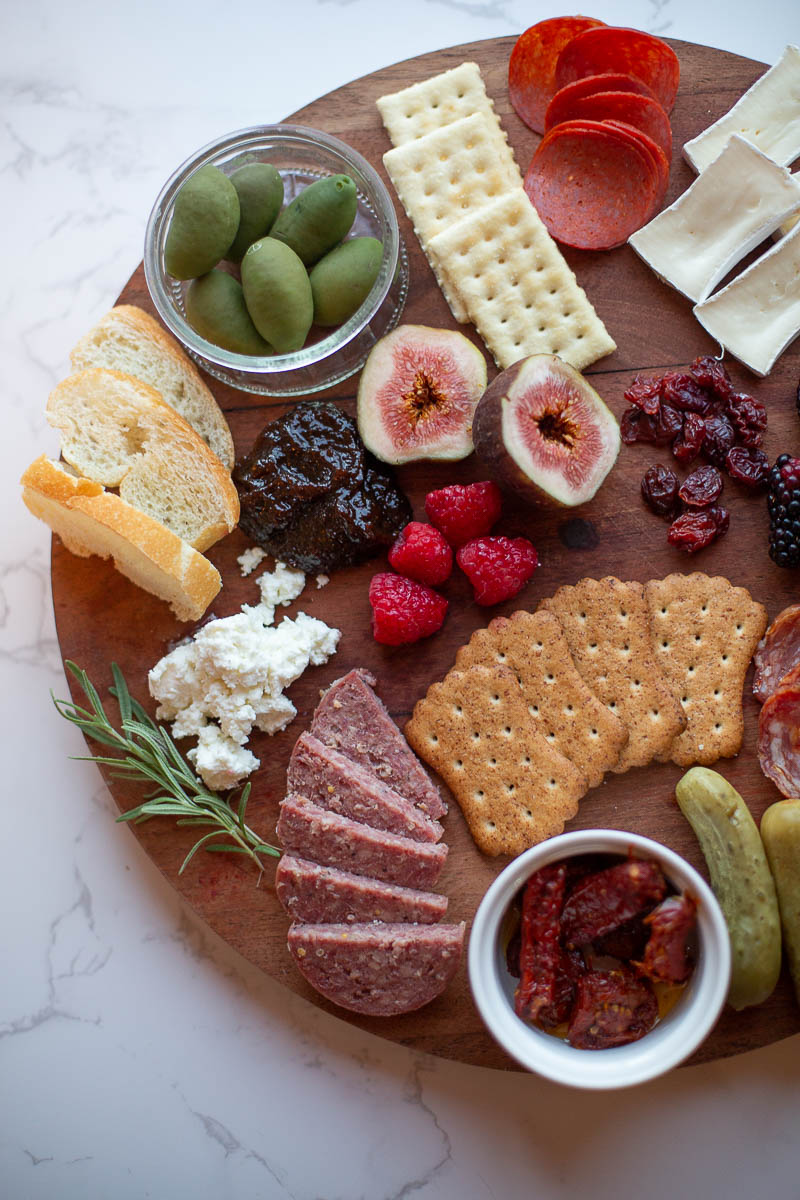 📖 Related Recipes
Love this recipe? Please leave a 5-star 🌟🌟🌟🌟🌟rating in the recipe card below & a review in the comments section further down the page.

Stay in touch with me through social media @ Instagram, Pinterest, TikTok, and Facebook. Don't forget to tag me when you try one of my recipes!